Nowadays, gaming requires the top-notch specs of a system to run seamlessly. In addition to that, the network connectivity of your rig also affects your experience. Online multiplayer on a high-end computer system will be irrelevant without a continuous high-speed network connection and monitored ping rate. Often using ethernet cable is best for gaming rather than wireless.
A wireless network connection can hold its own in normal day to day usage, but when it comes to gaming, they simply fall short because of the lag produced and the signal quality dropping to a minimum. For gaming setups, a wired connection with the right choice of Ethernet cable is a must.
But, it can be confusing to pick the right cable setup for your rig, among the vast world of versions and price tags. So, in this article, we're going to discuss which Ethernet cable is best for gaming, by showing some easy ways to identify the best bet. To get the best gaming experience that means improving the gaming performance can be done by tweaking the registry.
Which Ethernet Cable is Best for Gaming
As Wi-Fi connection can be very degrading to the gaming experience, gamers need to choose the best cable setup for their gaming rigs and systems, without breaking the bank. Ethernet and internet aren't the same things either. Moreover, you must choose a proper router. Follow these steps to ensure that you're getting exactly what you need when buying Ethernet cables for LAN parties or other uses.
Category Ratings
Often, the most confusing yet important thing to look for when buying Ethernet cables is their category rating (also known as, Cat rating). There are multiple versions or Cat ratings for network cables that indicate their performance, range, and bandwidth. Each of these Cat ratings comes with their own "Rated specifications" which is the ideal factory version specs.
These specs indicate the overall performance, which can rise or fall from the rated specs according to the quality of the product. You can find Cat5, Cat5e, Cat6, Cat6a, Cat7, Cat8 versions in the shops. Each newer version comes with more protection against interference and mechanical damage, and upgraded performance, but also costs more. Note that, Cat versions are backward compatible. All these use the same RJ45 Ethernet ports and can be interchanged. The performance will vary depending on the versions while interchanging.
These are rare and obsolete in today's world. With no shielding protection, interference is a common thing here. Within 100MHz bandwidth, they can transfer up to 100Mbps (Megabit per second). Nowadays, Cat5 cables are just inefficient for gaming.
Cat5e means Category 5 – Enhanced. These are very popular and still used extensively today. These work within 100m range and can transmit from 100Mbps to 1Gbps in 100MHz bandwidth, which is why they can be used in Gigabit internet connections. To reduce interference (or, Crosstalk), these come with 4 pairs of wire, twisted and sometimes shielded.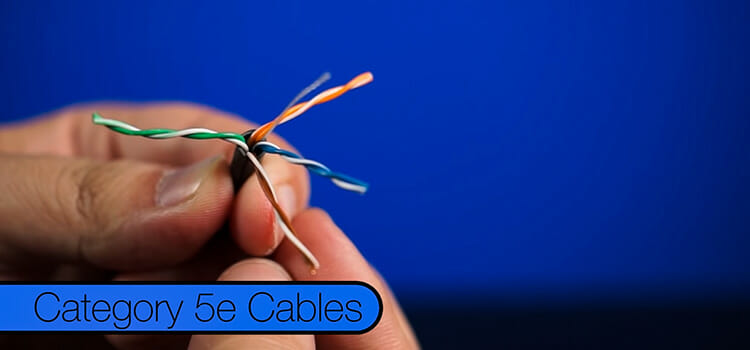 Category 6 network cables are used in higher quality gaming setups. To fully utilize these, you should have a gigabit internet connection (1Gbps). These are more expensive but have much better shielding and protection against bending. Sometimes, plastic cores are used to separate the wires internally. Like the Cat5a, the Cat6 transmission rate is 1Gbps or more, but they have wider bandwidths of 250MHz. Here's the difference between Cat5 and Cat6.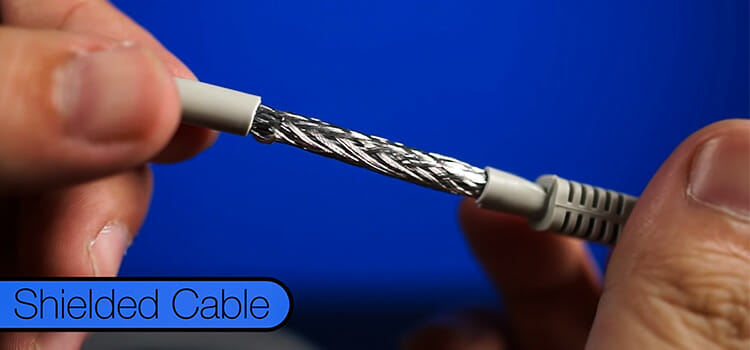 These start with 10Gbps transmission speed and ranges from 500MHz to 1000MHz. But these are much more expensive than the previous ones and used in server stations. You really shouldn't invest in these versions for gaming because your single system most likely won't utilize them properly.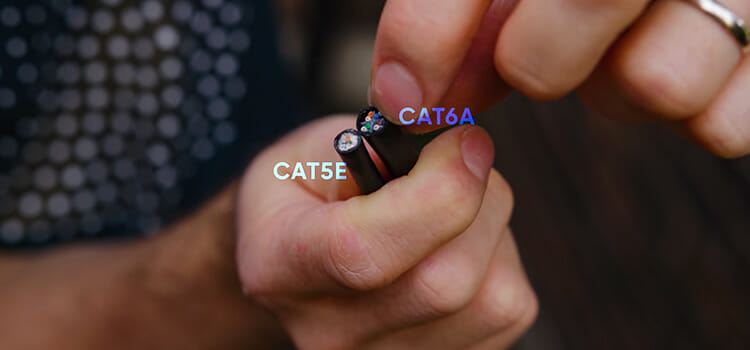 So, if you want decent connectivity at low prices, Cat5e is your best option. For heavier usage and more protection, you can use Cat6. The rest are not properly suitable for gaming. If you have a gigabit network connection, you should go for Cat6, as Cat5e can degrade or bottleneck your speed.
Notice the Router
The router is also an important part of choosing Ethernet cable. If your router doesn't support gigabit network connection, investing in Cat6 will be a loss for you, as the limit of the router will determine what speed you get. So, before buying Ethernet cables, notice the transmission limit of your router. Alternatively, you can buy an upgraded router too.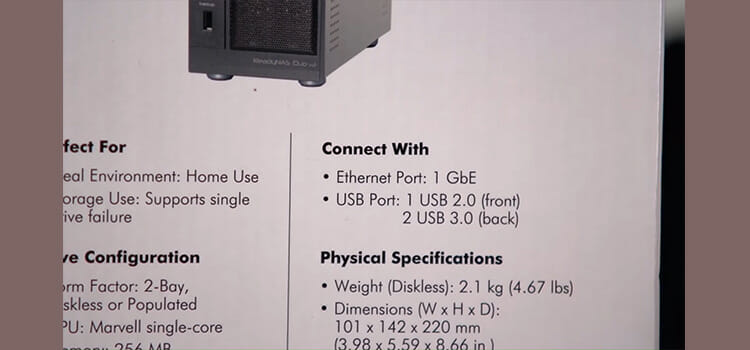 Cable Management
As we're relying on wired connectivity, the cable itself must be important to maintain. Before buying Ethernet cables, you should check the rated specifications on the cable body. It is usually written in small black fonts and gives a pretty clear idea of what it can handle. If the rated specs of cable don't match the advertised specs, you should skip that.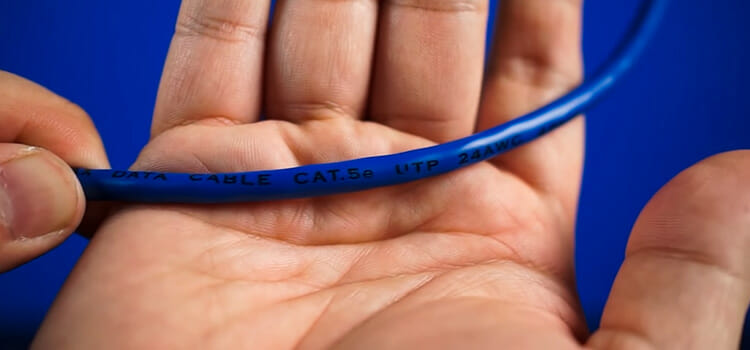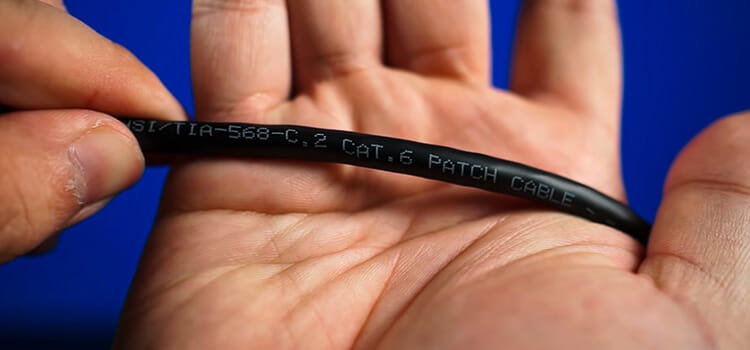 Also, a higher quality cable can give better performance than a lower one, although having the same specifications. This is because of the cable material quality, interference handling, and shielding quality. Lower quality cables also reduce performance when bent sharply. Choose a cable that is flexible yet resists internal damage.
It is also a good idea to place the cable straight without sharp bends and prevent twisting it with other cables to reduce interference, no matter the cable quality. Higher quality cables also come with flexible jackets made of PVC or other insulating materials.
Connector Build Quality
The RJ45 connector that goes into the device and internet router, is also a very important piece to consider. Lower quality connectors often lose their tightness and grip, thus affecting performance. These can be easily damaged due to bending or external pressures.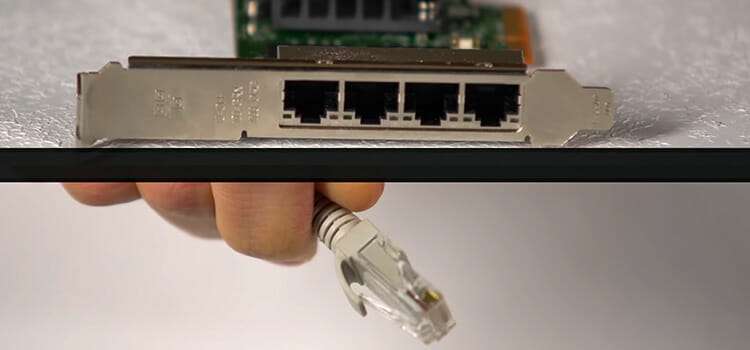 Check for solid and durable connectors that are also resistant to corrosion. Corrosion can hamper cable performance even if the cable itself isn't pressurized. Nowadays there are different variants of cable connectors with improved durability by using high-grade materials, even gold. Choose for your need and budget.
Cable Length
As signal strength greatly depends on cable length, buying very long cable unnecessarily can hamper performance. Longer cables also cost more in contrast to the shorter ones. Within minor lengths, the performance doesn't drop at all, but in high distances, it can affect drastically. While buying Ethernet cables, you can look for medium lengths that suit the distance between your system and router best.
Device Capability
This is a very important thing to consider before choosing the Ethernet cable. The Ethernet port device that is mounted on your motherboard, must be able to handle the rated speed of your cable and your internet connection. A low rated port can bottleneck the speed even if you have a high-speed internet connection and a premium quality Ethernet cable.
Conclusion
In this article, we've briefly discussed which Ethernet cable is best for gaming. While there are various brands and specs worth of cable out there, you can follow these steps to narrow down your choice, and then pick the most efficient Ethernet cable for your gaming rig according to your budget. The quality of Ethernet cable is often overlooked, yet very much affects the gaming performance and response.