A decade ago smartwatches were usually used by sports persons or athletes as they allowed them to keep track of their health. Today smartwatches have become a popular trend as they come with a lot more features apart from the date, time, and health tracking. 
Yet One of the most important features of these watches is health tracking where you have complete access to your health vitals. While Apple and Fitbit may dominate the market, here are some reasons why you should consider a Fossil smartwatch. 
So, without wasting time, let's get started!
Reasons Behind a Smartwatch Is Beneficial for Health
Here are the prominent reasons that a modern smartwatch is useful for maintaining a balanced and healthy life –
Smartwatch supports an active and healthy lifestyle
Smartwatch provides personalized data regarding healthcare 
Smartwatch offers medication reminders
Smartwatch can reduce healthcare costs
Smartwatch can track your diet
Now that you know the reasons, it's time to find out exactly what benefits a smartwatch can provide us.
Benefits That a Smartwatch Provides for Your Health
Basically, the benefits come from some significant smartwatch applications. These applications are designed to let you set fitness goals, track your various activities, sync the relevant data, and suggest fitness advice.
Therefore, it is clear that you can improve your health status by properly utilizing these apps. Here are some important healthcare smartwatch applications –
Pedometer 
The step tracker or pedometer is an in-built app that is present in almost all watches. With a pedometer at your wrist, you can track your daily steps. As a fitness enthusiast, this is an essential health tracking tool as it helps users complete a certain amount of steps every day. 
Even if you are sitting at work for hours, the watch reminds users that they need some movement and keep you active. Another great benefit is that you set a goal for yourself and challenge yourself every time you complete a task. You can easily track your steps and manage them through your smartphone. 
Heart Rate Monitor 
The heart rate monitor is one of the most important features of the watch as it allows users to track their heartbeat, no matter where they are. Most smartwatches are integrated with this feature and it works great for people who work out at the gym and manage their fitness routine. 
So if you are exercising and you are exerting yourself, your smartwatch will remind you to slow down. Some watches are even equipped with ECG analysis and blood pressure monitors that can help detect any abnormal heart rhythm. This feature also works great for older adults or people suffering from an existing heart condition. Read reviews on some of the best blood pressure watches on Superwatches today!
Track Sleep Activity
If you have been struggling to sleep or facing a lot of daytime sleepiness, this mostly means that you have not been getting a good night's sleep. Getting the right amount of rest is important for you to stay active and healthy. Smartwatches allow users to track their sleep cycle which in turn helps them improve their sleep schedule. 
Apart from tracking and monitoring your sleep activity, some smart devices offer additional features with various stages of sleep. The fact that you can keep a record of your sleep patterns, means you can measure your sleep schedule and make necessary changes to improve your sleep quality. 
Exercise Tracking 
If you are looking to improve your exercise routines a smartwatch can be a great companion as it allows you to track and manage your fitness regime. When you exercise with a smartwatch you can keep a record of your workout routines and work towards meeting your fitness goals.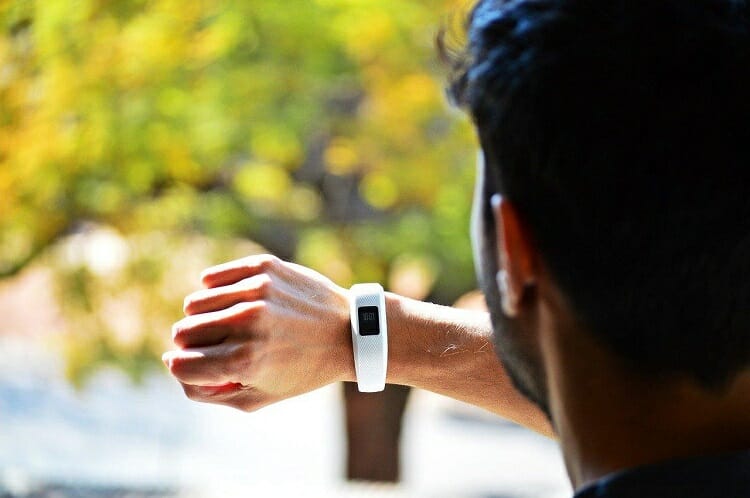 Whether you are a fitness freak or regular gym-goer, along with the above-mentioned tips you can plan your workout schedules and even use fitness apps on your wrist. With several exercise routines to choose from, you can customize your fitness regime and even set reminders for each exercise. Some of the routine would include running, cycling, jogging, hiking, swimming, etc
Track Your Diet 
The last benefit of using a smartwatch on this list is that they allow users to keep track of their diet. Most of us love to eat sorts of food that are not good for our body and overdoing it becomes relatively easy. 
With a smartwatch, you can track your calorie intake easily and eat accordingly. Some watches even offer users to calculate their calorie intake throughout the day through a variety of apps. Getting hands on a quality will give you an opportunity to make the most of this feature.
Medication Reminders 
If you are someone who keeps forgetting their medication, you know how it can negatively impact your health. Especially if you are someone suffering from a serious health condition. Even though you have a smartphone that can remind you about your medications, smartwatch is much more impactful as it is wrapped around your wrist.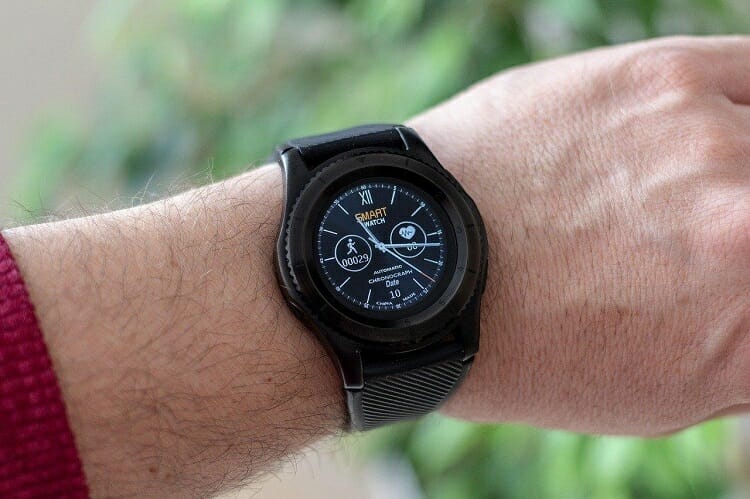 Along with medicine reminders users can also set your smartwatch to remind them of other important events whether it is personal or office work. So if you do not want to miss even a single dose of your medication? A smartwatch is a great solution to your problem. 
SOS Feature 
It is not an application but an important feature of a smartwatch. This feature offers you emergency help in your emergency situation. When you use this feature, it will call and send alerts to your provided emergency contacts. Impressive, isn't it? 
On an Apple smartwatch, you have to press and hold the button as long as the Emergency Call slider does not appear. On a Samsung smartwatch, you need to press the home key quickly. On the Google Pixel watch, you just have to rapidly press the crown five times repetitively, and so on.
The activation of SOS mode varies on different watches. Set up the SOS feature according to your watch to ensure further safety in an emergency.
Conclusion 
As you have read this far, it is quite assumable that you get the entire idea about why using a smartwatch is good for your health. The aforementioned benefits are just some of the reasons why using a smartwatch is good for your health. While smartwatches are suitable for all sorts of people, there are fitness watches that work great for fitness enthusiasts. Keep in mind that choosing the right watch is essential so make sure that you do your research on some of the best fitness watches.