By a scratched Blu-ray, perhaps you refer to one with some surface scratches. In that case, the Blu-ray should still have decent playability thanks to its scratch-resistant coating.
You might be wondering what use that served if there are already scratches. Well, the coating is more catered towards preventing deep unrecoverable scratches. To clarify, your Blu-ray player uses a laser instead of a needle on a record player. So, minor scratches can't do much harm to the playback of your Blu-ray disc.
How Scratch Resistant Are Blu-Rays?
Though Blu-rays are not entirely scratch-proof, they are resistant to scratches up to a certain level. Even when scratched, their situation is not as bad as conventional CDs and DVDs that become nearly unreadable. And as long as your Blu-ray does not have a really deep scratch, it will hold its ground and keep playing.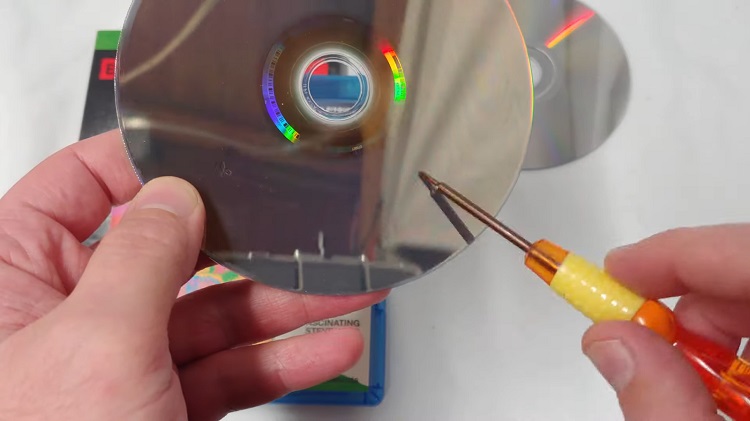 Will a Scratched Blu-Ray Play?
An informal yet handy way of knowing whether or not a scratched Blu-ray will play is to inspect the disc by breathing on it. Here's how it works.
Breath directly on the unlabeled part of the disc and look closely before the fog fades away. If you have seen scratches before, but they don't appear through the fog, then those scratches won't cause any issues. On the contrary, there might be playback issues if the blemishes are visible through the layer of fog.
Do Scratches Affect Blu-Ray Discs?
Blu-rays are pretty resilient for the most part. Therefore, they can go through quite a bit of rough handling before showing any hint of playback problems. That, however, holds true as long as there are minor scratches only. And you better be concerned once the scratches start appearing bronze, a phenomenon called disc rot.
Likewise, deep scratches can also prove fatal as they can cause unwanted skips during the playback and hamper the viewing experience. In worst cases, the disc may even stop playing altogether. And unlike tiny scratches, the deep-seated ones are not easily fixable.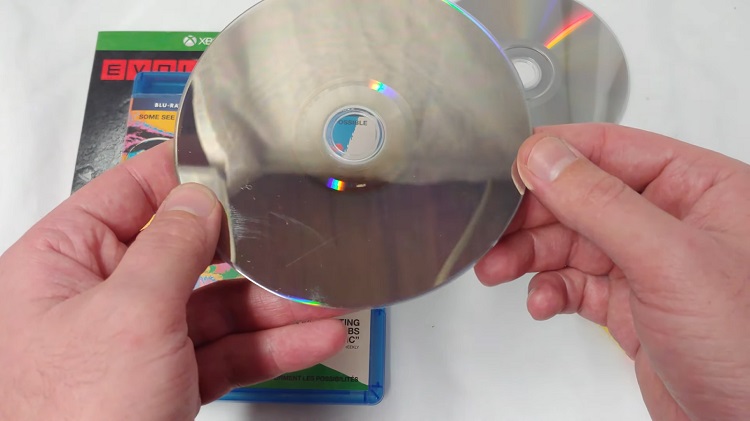 Can Blu-Ray Players Play Scratched Discs?
Although it's hard to tell before actually trying to play it, you can get an idea by inspecting the scratches themselves. It all boils down to where on the disc and how severe the scratch is.
Compared to regular DVDs, the recording density of Blu-rays is much higher. Therefore, a scratch of the same size and severity will have a larger impact on the Blu-ray than on a DVD. The amount of information damaged will also be higher. Thus, Blu-rays are more susceptible to playback issues caused by scratches.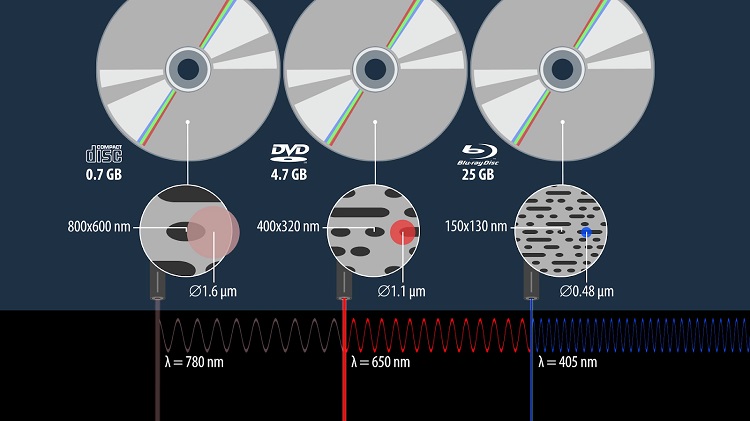 And as for the player, it is unlikely to go through any noticeable damage due to a scratched Blu-ray disc. That is because it operates via a laser that does not come in contact with the disc. Therefore, the effect of playing a damaged disc is almost negligible unless and until there's a deep enough scratch.
How Do I Play a Ripped Blu-Ray?
Your PC should have an optical drive to be able to play a ripped Blu-ray disc, for a DVD drive alone is not sufficient. You can purchase an external USB optical drive or install an internal unit. The latter, however, is more recommended over the former.
Verdict
A minorly scratched Blu-ray will still play without causing much of an issue. The word minorly deserves some attention since deeper scratches or cracks make the viewing experience awful. But if the minor scratches bother you, using a bit of furniture polish or toothpaste might help cover them.