As its name says, System Restore only restores your system data and settings. This includes Windows Registry settings, Windows system files, hardware drivers, programs, etc.  It has no effect on any documents, batch files, videos, pictures, or other personal data kept on hard drives. 
You don't have to be concerned about a file being accidentally destroyed. It will also have no impact on the programs you've been using for a long time. Your files will not be deleted, however, the installed programs and games can get uninstalled. You will get a notice from Windows stating all these.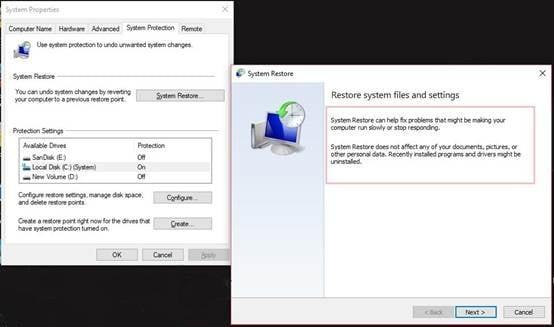 Will System Restore Delete My Files?
System Restore is a built-in feature that allows you to restore your computer to a previously known good state. System Restore uses a feature called system protection to create and save restore points on your computer regularly. It repairs the Windows environment by restoring the previous configuration saved in a restore point. 
System Restore also assists you in resolving issues that are causing your computer to function slowly or stop responding, such as wrong settings, corrupt system files, driver corruption, and so on. If your system files are corrupted, restoring the system to an earlier state may help you get it back and running. 
You could wonder if system restore removes programs. Well, any programs that were installed after the restore points will be removed. Windows updates will also be affected by System Restore. Any updates that were installed after the restore points will be removed.
An option to evaluate the programs that may be affected is provided before activating the System Restore option. The only items that will be erased are the most recent browser updates and a few drivers for newly installed programs. The change will affect Windows updates after the Restore Point, and your system will revert to a previous version.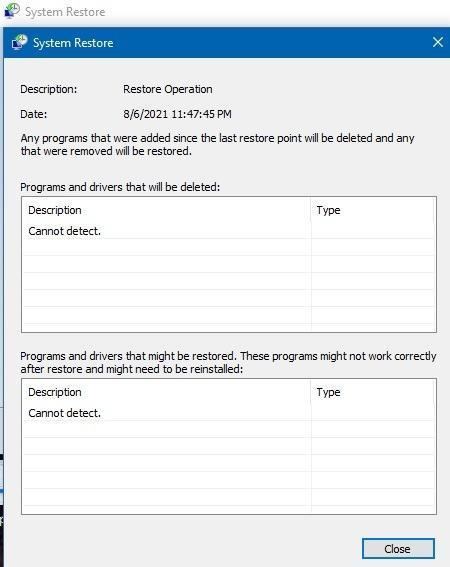 Programs that will be affected:
System files
Windows update
Installed Windows programs
Registry settings
Desktop saved files and folders
Programs that will not be affected
Personal files like emails, photos, etc.
Malware, viruses, etc.
Documents folder in the C drive
How Do You Create A System Restore Point on Windows
First, go to the Start menu and type System Restore.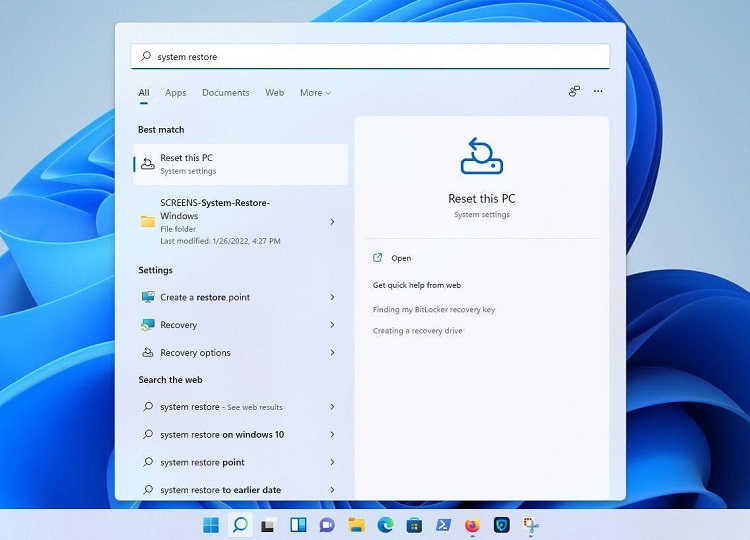 Select Create a restore point.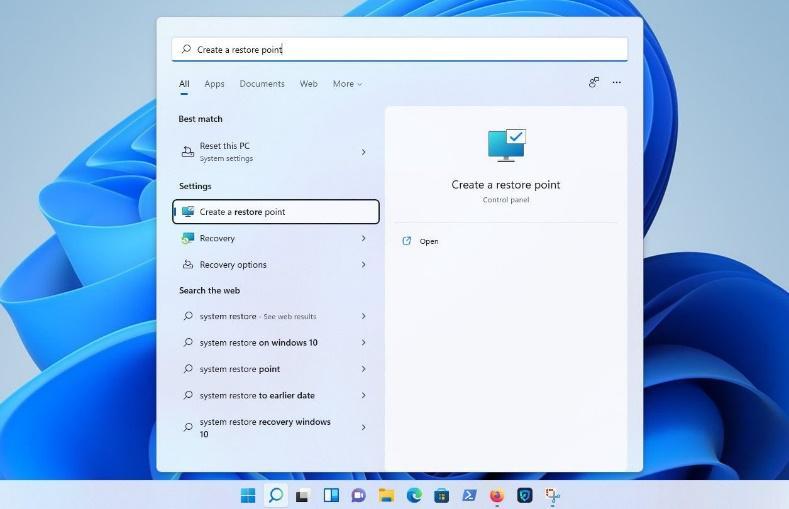 Hit the Create button at the bottom of the System Protection section.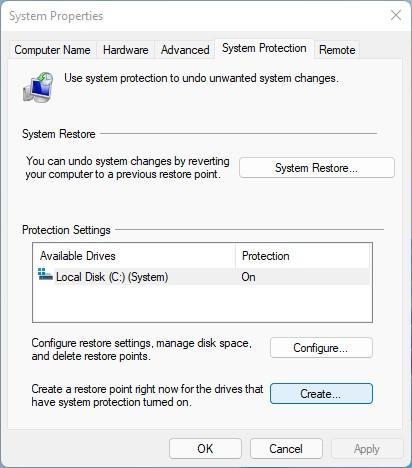 To identify the restore point later, type a description. The current time and date will be included automatically.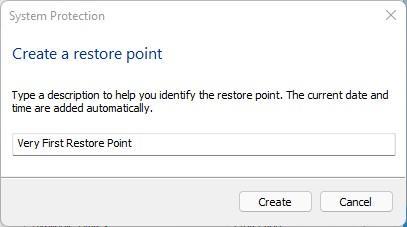 Soon a message will pop up saying the restore point creation was successful.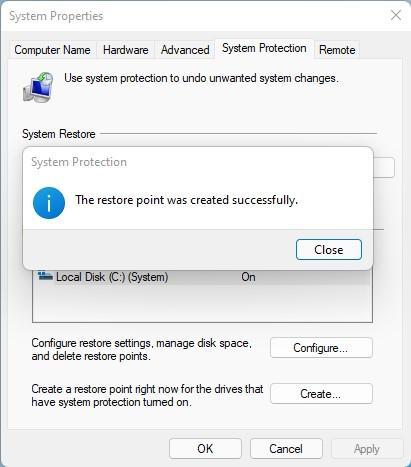 How to Run System Restore
In the Start menu, type Create a restore point, then click the System Properties
In the System Protection section, you will find the System Restore button. Click on it to show all the restore points you have created.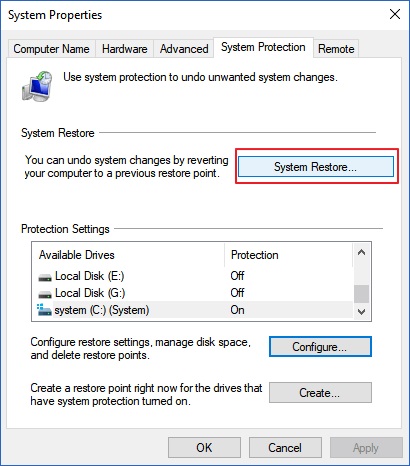 Click the Next button and choose the restore point you want to use to restore on your PC.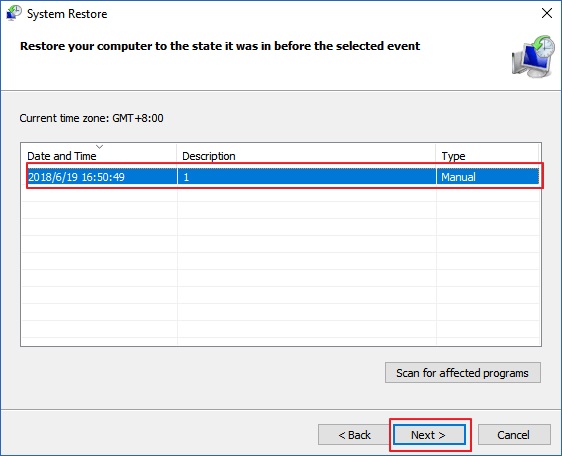 Click the Finish button to confirm the restore point. Then click the Yes button to run the System Restore.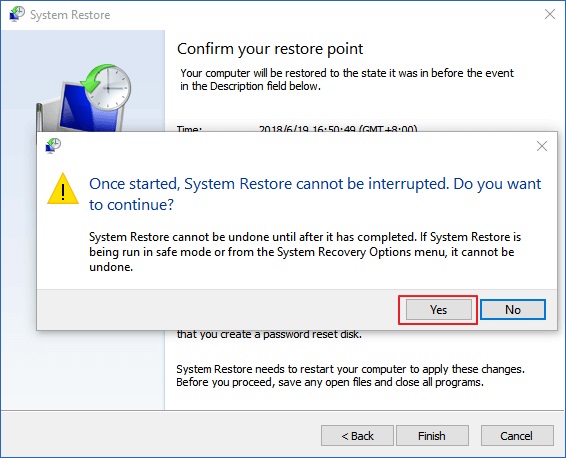 What Should You Do If System Restore Doesn't Work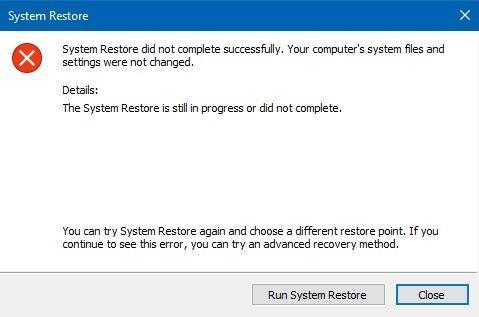 If there were any problems with System Restore in a prior Restore point, an error screen will appear following the restart. To solve this issue, you must first perform an Advanced recovery, which can only be done in Safe mode.
In order to run the System Restore in Safe mode, go to the Start menu, and type Change Advanced Startup Options. In the Advanced Startup, you will see a Restart Now option. Click the option.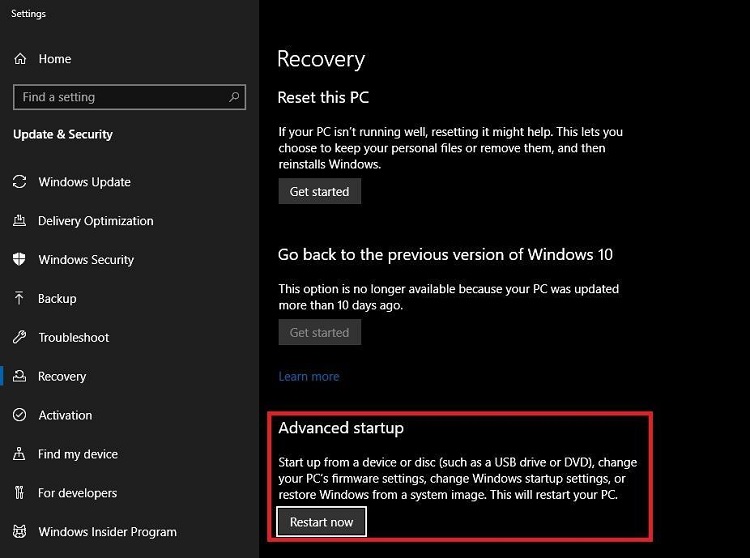 Now, you will see a blue screen where you can execute System Restore in Safe mode. This is faster than conventional PC mode, but keep in mind that you cannot stop the process in any way. Starting System Restore in Safe mode provides no additional benefits, and the standard steps should be used.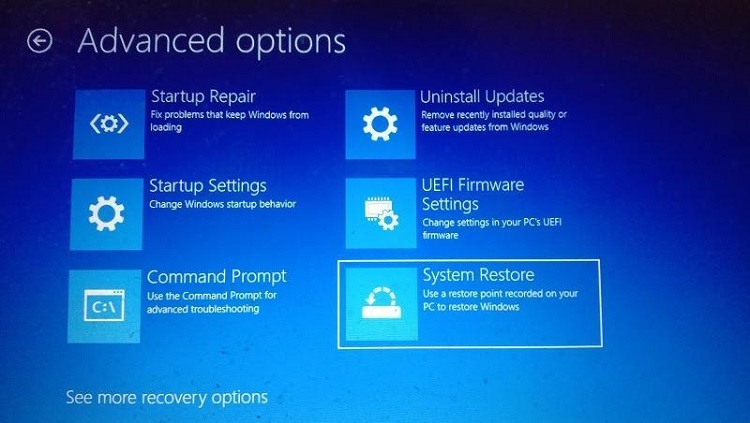 Conclusion 
System Restore is a Microsoft Windows tool for safeguarding and repairing computer software. There is, however, significant skepticism and misunderstanding regarding what System Restore can and cannot do. 
Many think that System Restore will delete their files. Well, your files are not at risk when you use 'System Restore.' Folders like Desktop remain unchanged. Your data is still present in Pictures, Documents, and other similar folders.