The windows operating system is the most used system all over the world for its user-friendly interface and tons of customizability. It is easy to get into the depth of the system and play with the core settings. Windows registry is one of the major ways to get things done that are just not possible to do in the settings app.
Briefly said, the Windows registry is a program that stores and changes low level settings of a computer. These settings include both universal and user-installed programs, and they are placed as a part of database and structured as hierarchy, which makes it easier for users to tweak into the core of the operating system.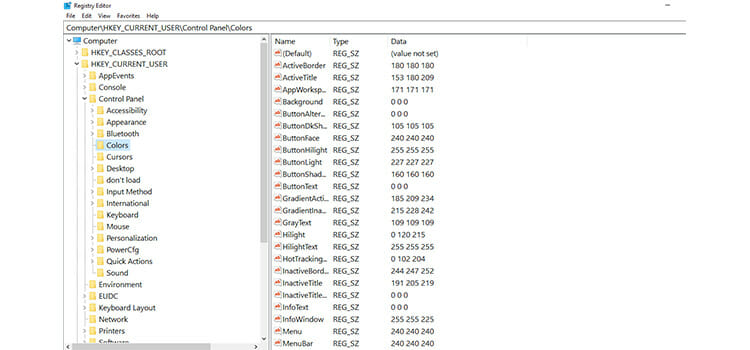 History and Startup
Back in the '90s, Windows had 2 registry editor programs before Windows XP came in, namely the 'regedit32.exe' and much older 'regedit.exe'. But now the whole settings are integrated into one. To launch it, just go running and type in 'Regedit' and hit enter.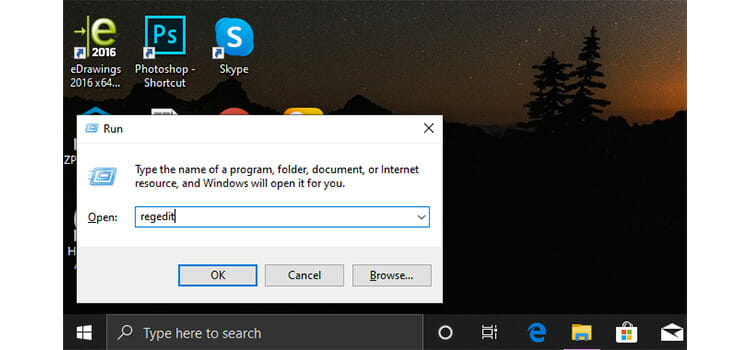 Basic Structure
Upon launching the registry, the main window contains 5 main subgroups or root keys. These root keys contain various registry keys, which are subfolders of settings, and inside these keys, there are registry values, which are the main values that take action and can be edited accordingly. The 5 root keys are:
HKEY_CLASSES_ROOT contains settings and configurations for standard class objects. It creates file systems and maintains file associations.
HKEY_CURRENT_USER is for individual users in one pc. Basically, Windows lets more than one user use the pc with their respective own settings. Changing this root key will only change the current user who changes it.
HKEY_USERS contains settings that are the same for all users and apply simultaneously to other users on the same pc. It also stores control panel settings and themes.
HKEY_LOCAL_MACHINE is the root key for every device and program contained and monitored by the computer. These settings and configurations don't change for different users.
HKEY_CURRENT_CONFIG is a set of configuration settings set by default and can be changed.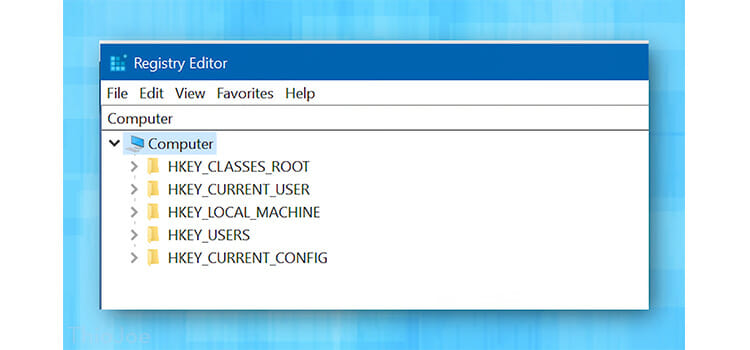 These keys are organized alphabetically in a hierarchy system. There are lots of these keys and they can be difficult to find. There's an easier way to find the keys by hitting the 'Ctrl' button with 'F' which brings the finder program and lets users find keys, values, and data respectively.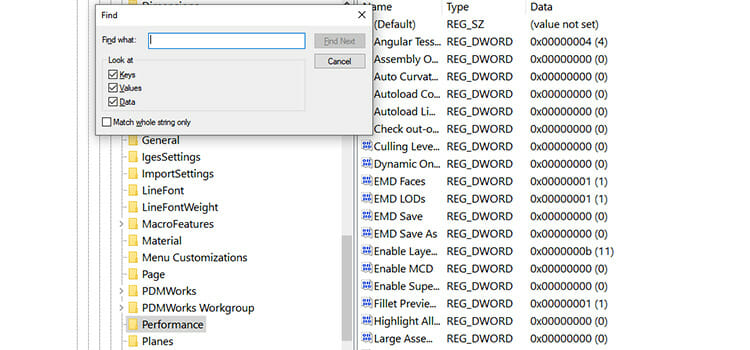 Functions of Windows Registry
Basically, all the programs and features of Windows involve changing the registry. When a user installs new programs, they create their own registry keys too. So everything that's going on a pc, is the reason for registry editing.
Structurally, the registry is a modified and upgraded form of configuration settings (.ini files). In the old computers, these files did the same job registry does now, but now it performs with much more efficiency.
A registry is also an important tool that helps different software to communicate with each other in much easier methods by sharing the keys, causing better integration and optimization between different software. Any form of configuration changes and settings performed will involve registry value changes.
Windows pc lets multiple users use the same pc with their very own settings, and the registry keeps track of all the settings for multi-users in its HKEY_CURRENT_USER and HKEY_USERS keys, making it easier to control the different environments.
Advantages of Windows Registry
Registry program comes in handy when a typical user can't find an option in the settings app or by manually searching it. It also does a good job of troubleshooting misbehaves in a program or driver. Common operations are done and the advantages of using registry are:
By using the registry, the user can stop Windows update that interrupts disturbingly. Normally stopping it from the settings isn't such an effective way, registry changing can stop it completely. It can be manually started later too.
The Windows taskbar can be customized extensively by editing the registry. You can apply 3rd party themes too. These options are just unavailable in settings.
The registry can change fonts in the command prompt window too.
The mouse hover delay can also be changed through the registry. The hover delay controls how long it takes to see the information of a file or folder when the mouse pointer is placed on it.
The context menus appear with right-click can be changed through the registry.
Programs that start automatically with booting up windows can be stopped effectively.
Difficulties when starting a program, extreme lagging in program performance can be fixed in many cases.
Minor customizations like adding a logo to the control panel and system window can also be done.
Problems on pc can be fixed with registry entries that can be found online provided by Microsoft and other trusted sources. These entries merge easily with the Windows registry with just a double click and many more.
By tweaking the Windows registry, you can improve performance in gaming.
Disadvantages and Problems of Registry
Despite the significant importance of the registry for the overall performance, there are drawbacks associated with it. Some common examples might be:
Viruses and malware directly affect the registry and change its values to harm the computer. As the registry is the collection of each and every setting and configurations, it becomes easy for viruses to ruin the operating system once it takes over the registry.
Customizing registry without proper knowledge can lead to serious damage to computers. Also, deleting significant registry keys can lead to failure in the operating system. Altering the registry in the wrong way can also cause serious performance issues. There are no warnings when editing the registry because it is done in administrative mode. So it's difficult to track the wrong steps and undo them.
A corrupted registry can also cause a common problem named 'blue screen of death' which is a very disturbing one and triggers easily, but leads to the need of installing windows again, deleting all applications.
4. Using registry cleaner apps from untrusted developers can harm pc more than improving performance.
These problems can be very disturbing and may cause a lot of hassle for the average users who don't know what they are dealing with.
Conclusion
Despite the presence of minor drawbacks, the importance of the registry is undeniable. It is one of the most efficient programs of Windows that enables users to go deeper into the operating system. It is very handy to use the registry editor program to customize windows and troubleshoot normal software-related problems in a very easy way than just to install them again.
Still, to tweak the values of the registry, one should know what they're doing and the risks that may come with a wrong step. Proper precautions like backing up registry keys to a different drive can be performed before changing or deleting registries.