The majority of people use a screen lock on their android phones to protect their privacy. Furthermore, every smartphone lets the users set a screen lock wallpaper, allowing you to view your favorite images right on the lock screen. But how to remove the Android lock screen? To know the answer, read the whole article.
For Smartphone users, you can secure your phone with a patterned lock, PIN, passcode, or fingerprint ID to prevent others from accessing your data or using your phone.
You have come to the right place if you are unable to remove your lock screen if you simply do not want to invest hours unlocking your phone's home screen by typing your password, Id, or fingerprint. 
There are easy steps to follow to remove the lock screen and unlock your device with a swipe. Furthermore, if you have forgotten the password for any reason, you can learn how to unlock the device lock screen on any Android device.
How to Disable the Lock Screen in Android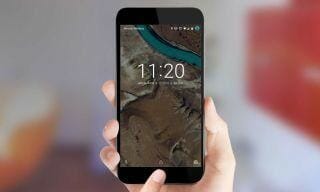 No matter whatever Smartphone you use, the lock screen is likely to be the first item you see when you turn on your device for the very first time. If you can still dismiss this display with a single swipe or if you still enter a pattern, Pattern, password, or fingerprinting scan, access to the applications will be delayed for at least a few seconds.
For those who aren't overly concerned with the privacy of their device and don't like to waste valuable time swiping or pressing at their screen all the time, they use it, entirely deactivating the lock screen is only a few easy steps removed.
Fortunately, most Handsets do not require a lock screen at initial setup, so these instructions are most useful if you have already set that up and are unsure how to remove it. While we encourage that you use it when you prefer the simplicity of use over privacy, you can simply follow the procedures outlined below:
Step 1: Open Settings. 
Alternatively, you can access Settings by clicking the cog symbol in the top-right section of the notification panel or by going to the Apps menu.
Step 2: Select Security.
Once you open the settings, you have to select Security.
Step 3. Tap Screen Lock.
In the Security panel, click on the Screen Lock option.
Step 4. Select None. 
To remove the lock screen, you'll be requested to enter your secure unlock (pattern, Passcode,  or fingerprinting scan) if you already have one set up.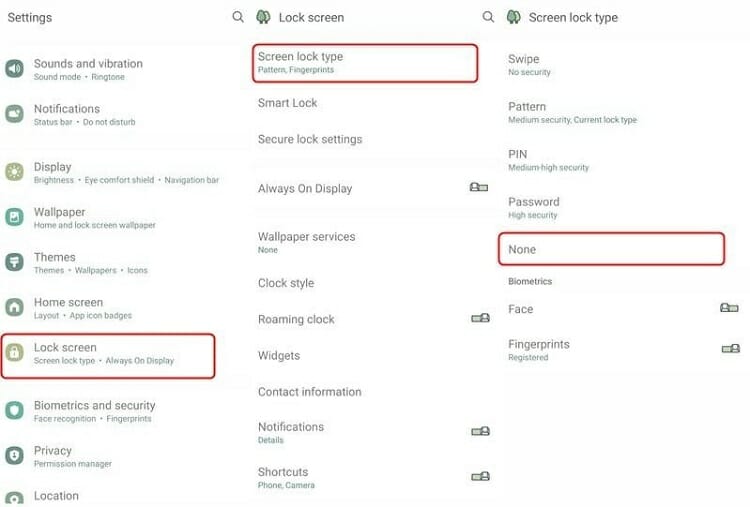 You have already permanently deleted your phone's lock screen; when you turn on the device in the next, you will be directed to the screen that was currently active since you last used your phone.

Always remember that if you had been previously applying a private unlock technique of any type, anyone who takes your smartphone can access data. You may want to add Android Smartphone Manager or a third-party security program that will help track, lock, and erase the information of the smartphone if it is stolen or lost to protect your information.
Tenorshare 4uKey

Tenorshare 4uKey is capable of breaking any lock screen, regardless of whether you have forgotten your password, pattern or are experiencing any other issues.
It has lately launched an incredible new option for Samsung customers, which enables you to skip the Chrome verification process and cancel your Default password without having to enter a password.
The method by which the screen lock is removed is an intriguing element. This software produces appropriate test profiles to determine whether or not the phone is prepared for the next procedure, instead of jumping each with both efforts. This helps to avoid any mistakes that may occur throughout the process, including your phone becoming bricked.
This application is compatible with both Windows and Mac operating systems, and you can get started with it right away by downloading it for free.
To properly unlock the Android handset with 4uKey, please follow the instructions described below:
Step 1: To start, locate and launch the downloaded desktop.
Step 2: You'll be provided with a screen similar to this. You must choose one of the two options available to you based on your current position and requirements. In this case, you are probably going to proceed with "Remove Screen Lock" because it's what you are looking for at this point.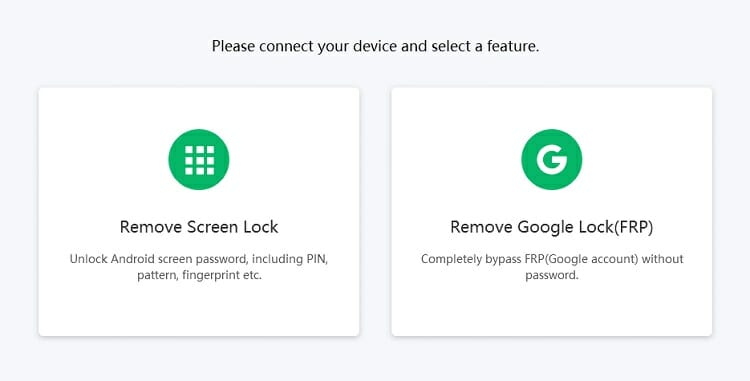 Step 3: You must now connect the Smartphone to your laptop to proceed. If your phone is not identified, you can consider a better USB port, rebooting your computer, or unplugging and replugging your device.
Step 4: The following screen will appear. To start unlocking the screen, tap on "Start" and then, click on "Yes." You should remember that it will permanently remove all of your information, so ensure that you do not require any of the information that is already stored on your device before proceeding.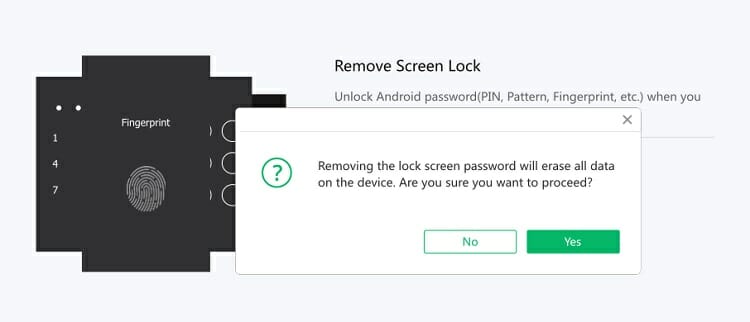 Step 5: When the removal procedure has been completed, you will be provided with a screen similar to this.
Step 6: You are being prompted to set your Smartphone into recovery mode by the app at this point. You can perform this by following the instructions outlined on the computer screen.
Step 7: Following completion of all instructions on your phone, press the "Next" button on the 4uKey app, which will take you towards this screen.
Step 8: Following these instructions will complete your task. Simply follow the steps to disable the screen lock from the smartphone once and for all. A phone which is in good working order and conveniently accessible will be left behind.
iMyFone LockWiper
iMyFone LockWiper is a powerful Android security tool that has received high accolades from some of the industry's greatest names, especially XDAdevelopers. It enables over 6,000 Android phones, even those operating on Android 10.0. It can disable pin lock, lock, passcode, fingerprinting lock, face Frame lock, and Online account confirmation from your computer.
You can log into your phone with a separate Google account & utilize all of its features. In a similar way to Dr.Fone, the tool enables you to unlock a Smartphone without losing any of your info. It's really simple to use, completely safe, and includes free technical assistance to help you with any questions you might have.
You can try it out for free without upgrading to the premium version.
PassFab Android Unlocker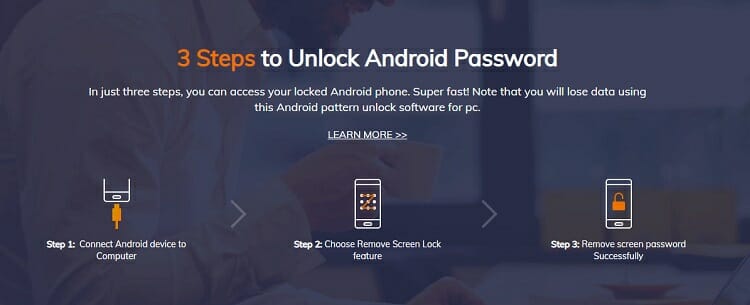 PassFab Mobile Unlocker works with a variety of Android devices and is compatible with versions up to 9.0. On any device, even the latest Samsung Galaxy S20 Ultra 5G, you may successfully remove any form of screen lock with a 99 percent success rate.
The tool is well regarded by the general public, and it has been approved by more than 1.5 million customers. There are Microsoft and Mac versions available, but ensure to check out the free version by the first commit to the paid plan so that you can make sure it's a good fit for you as well as your phone. now we hope that you know how to remove android lock screen and all the wherabouts.
Conclusion
Simply follow the steps above to remove the android lock screen. These methods are very easy and effective. But before applying any method, you have to select steps according to your operating system.