What is Tech Dimension
To eradicate the wrong approach toward technology and to enlighten the world from different dimensions, Tech Dimension was born. 
Tech Dimension is a place where you will get information about hardware, software, devices, latest techs, DIY buildup and so much more. As the name implies, we cover all the sides of known technology, gadgets, and their solutions. 
As our team of experts test, review, and write about them firsthand, you know you are getting nothing but the truth. 
The Team
The Tech Dimension team consists of tech geeks who love, think, and even breathe technology. We have a dedicated group of testers who not only test devices but also software, glitches, and even dive into the possible scenario of it failing
Thus the solution we come up with is real-life experiences rather than just simple questions. Our team of test experts gets together with the programmers, writers, and editors who come up with the simplest way of describing every problem and its solution. 
Before publishing any article, solution, fixes, and review, the editorial team goes over it twice to check for any errors in the process. Hence our readers can expect only the best and most effective writeups from us. 
Luke Manning
Editor
An avid tech enthusiast, learner, and software engineer, Manning is responsible for looking over the team's work. Especially on the contents that are going to be published. As he has a keen interest in the tech field, and a degree in it, he has a very small window to compromise for errors. In his guidance, Tech Dimension has come to the height that it is today.
He loves to spend his quality time around the wilderness whenever he gets free time. Baseball is his favorite pastime sport. 
Joseph Rivera
Web Developer & SEO Expert
The world of coding, developing, and beautifying is Rivera's expertise. Turning his interest into his daytime job, he is responsible for cooking up all the essentials that Tech Dimension needs. Apart from developing, he also does optimization, SEO, and other related activities.
Rivera is an avid gamer. He likes to spend his weekend behind his PC, gaming obviously. 
Stephen Brown 
Draft and Proofreader
The main man who checks prepares and reviews any article and content is no other than our Stephen Brown. Checking for errors, reviewing them thoroughly, and then creating the draft after the editor gives the green light, is his line of work. Coming from a literature background with a vast knowledge of words, he is the best man anyone would want in their team.
Books and techs attract Brown the most. No wonder it says it in his name. 
Justyn Dim
Article Writer (Tech and DIY)
Our in-house tech expert, gadget reviewer, and problem solver is Dim. He is one of the founders of Tech Dimensions and has been with the team ever since. With his thrust for new knowledge and sharing them with the world, the team grew bigger every year. He loves to write and considers himself more of a geek than a fanboy. Anything new grabs his interest promptly and keeps him busy with his work.
David Wilson
Article Writer (Solutions and Product Review)
From a very young age, Wilson is a very fast thinker and problem solver. Which makes him an important asset to the team. He not only has solutions to any software and hardware issue but also reviews and troubleshoots different products. Both devices and software are his fields of expertise. So the readers can rely on the hand on hand experience from him.
Wilson likes to cook. His love for food knows no boundary. And is considered the culinary chef of the office. 
Mike E Cortez
Article Writer (Windows, IOS, and Android)
Got trouble with apps and programs on your Windows, IOS, or Android device? Mike Cortez is your man to reach out to. He knows his way around any program and app in all the different known platforms available. He not only writes about them but also reviews them himself and comes to a conclusion about their usability and solutions. 
His quick thinking makes him one of the most unique all-rounders on our team. He likes to try out new bike mods from time to time as a bike enthusiast. 
We Are for the People
We believe that we are for the people. As every new technology, software or method comes out to be hard to understand in the beginning, we make them easier for our readers. 
Even for hard decisions like which device to get, which streaming services have the best deals, and what type of software best fits you, we got your back on that. We understand not everything is easy to grasp, and we are here to help and move ahead with you. 
What We Excel At
We cover a wide area of technology and advancement. Here are the things you will find at Tech Dimension exclusively. 
How to take care of your PC, Compatible hardware for your system, Best matchmaking of hardware to build the ultimate machine and so much more in detail. 
Functionality, security, and troubleshooting of both PC and mobile software and games.
Any hardware and software solutions malfunction, walk through them step by step. 
Reviews of different hardware, software, hobby accessories, gadgets, and tech. 
Additionally, we also cover comparisons, DIY walkthroughs, gaming hacks, and tips, device usage and operation, Android software solutions and hacks, Windows security, various problem solutions, and questionnaires. 
Our Future Goals
We would like to continue our work with honesty, quality, and the truth. It has been a long way since we started working in this field and we would love to expand our venture later on. 
As we write for our readers, we would also like to hear from them. For our development and to make the world a more tech-friendly place, we invite our readers to leave us suggestions and comments. Feel free to email us and we would be glad to get back to you. 
Featured Beyond Dimensions
It has been a great journey till now and we look forward to a lot more. Here are some of the Honorable mentions that we have received in the past few years.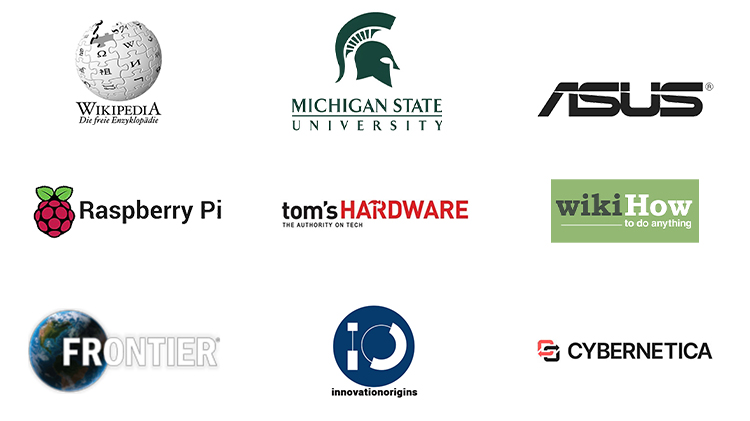 Frequently Asked Questions 
Does Tech Dimension have a YouTube channel? 
Yes. We have a YouTube channel by the same name. You will find in-depth reviews, upcoming techs and explanations, and so much more there. You can visit it from here. 
Does Tech Dimension provide home service or customer care?
At this moment we provide online-based services. But we are thinking of an expansion of a call center for our readers. Make sure to subscribe to our newsletter to get updates.