While Windows 10 offers a wonderful multi-monitor Taskbar arrangement and supports numerous virtual desktops, it's not so ideal to allow each one of your displays to select individual wallpapers. But that doesn't rule out the possibility of doing so (without the use of third-party software); it is possible; Microsoft is simply not forthcoming about it. Here are described the proper way to set different wallpapers on dual monitors windows 10.
Here's How to Set Different Wallpapers for Your Dual Monitors in Windows 10
Step 1: First, you have to save several wallpapers in the same folder that you have to use. It can be any folder on your computer, even the desktop.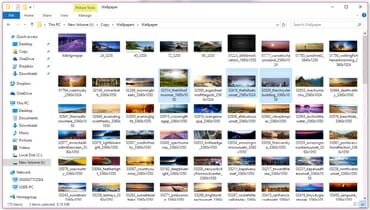 Step 2: While holding down the Ctrl key, click the several wallpapers you want to utilize. If you have two monitors, select two different wallpapers, select three different wallpapers, and so on if you already have three monitors.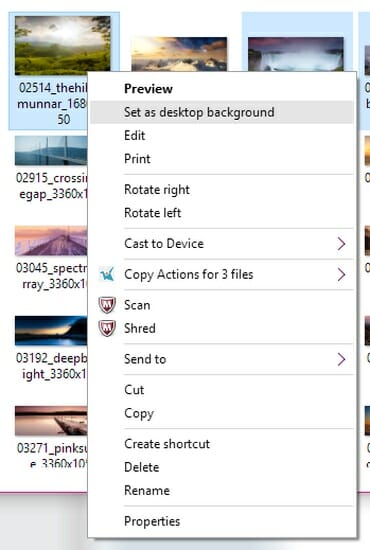 Step 3: After you've chosen your wallpapers, you have to right-click on one of them and choose Set as desktop background from the menu.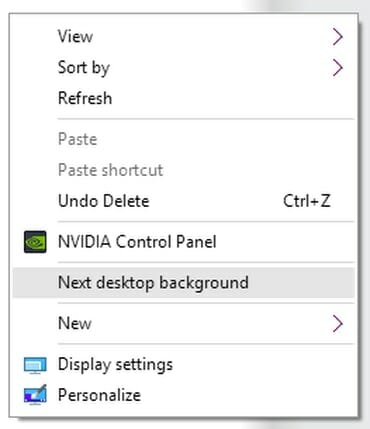 Step 4: Now, on each of your monitors, you have to see distinct wallpapers. Right-click on the desktop and pick Next desktop background if you want to change the wallpaper on a particular monitor.
You may be required to adjust your wallpaper settings when you do not see distinct backgrounds on each of your monitors, or when you view different wallpapers, but they cycle between photos at an alarming rate.
To do this, follow the steps below:
open the Run command by right-clicking the Windows/Start icon and selecting Run. 
First, right-click on the windows or start button of your computer screen and click on Run from the menu to launch the Run command.
Then, you have to type the control /name of Microsoft. Personalization or page wallpaper includes spaces.
Now, you have to click on the OK.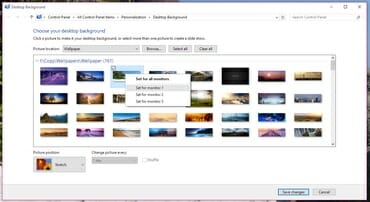 Although you can't get to the Desktop Background window directly using the Control Panel, this will open it in the Control Panel.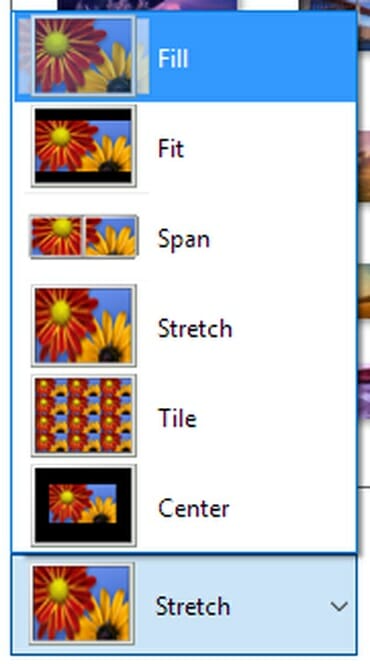 Make sure the picture position is set to fill, extend, fit, or center to show various pictures on your monitors. You'll only see one image if it's selected to Tile or Span.
To prevent your wallpaper from cycling among images, click Clear everything located at the top of the window. All wallpapers are unchecked. The wallpapers that have been checked are cycled through.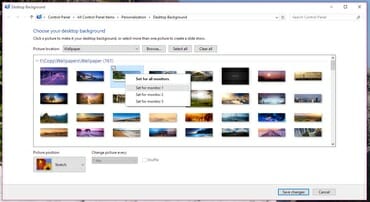 You can also configure backgrounds for each monitor from your desktop background window – just locate the picture you wish to use, right-click, and choose Set for monitor 1. Or for any monitor that you want to set.
How to Select Unique Wallpapers for Different Monitors in Windows 10
When it comes to selecting multiple monitor wallpapers in Windows 10, there are two options, neither of which is especially clear. We use a few Throne wallpapers to illustrate each way. 
You can use your existing desktop as a point of reference, with the Windows 10 default wallpaper reproduced on each of your three monitors, as shown below.

For stock wallpaper, it's quite good, however, it's a little monotonous in places. Come on, let's do something different like setting a live desktop wallpaper.
The Quick and Easy, but Not Perfect Method: Using the Windows File Explorer to Change the Wallpaper.
This method is not obvious since it requires you to select the images in Windows' File Explorer and understand how Windows will manage the selection of your various image. The second method is more straightforward.
Make a selection of your photographs in the File Explorer, holding down the Ctrl or Shift key on the keyboard to choose multiple images at once.
While the photos you want to apply are still selected, right-click on the image that you want to assign to the primary monitor.
This is primarily in the sense that it is the monitor that Windows considers to be the primary monitor, as indicated by the Settings > System > Display menu in the Control Panel, rather than the monitor that you consider to be the primary monitor.) Select "Set as desktop background" from the right-click menu bar.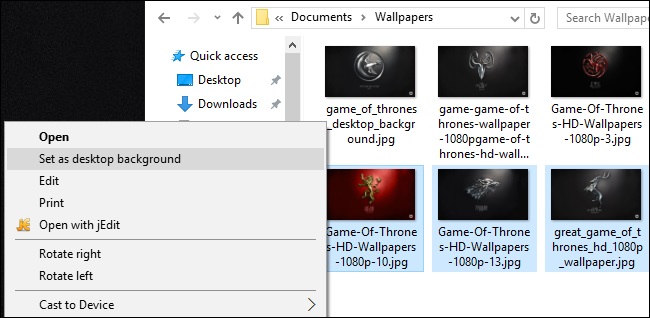 Windows will use those photographs as the background images for your desktop. You can see in the image below that the image we selected (The red wallpaper with the House Lannister insignia was installed in the room) is shown on the center monitor of the computer. Both of the other backgrounds, which represent House Stark and House Baratheon, are placed on the secondary and tertiary monitors in a more or less random fashion.

This is very innovative, as there is no control of the location of the images on non-primary monitors. Other bothersome flaws include the fact that if the images are not the precise resolution of your monitor, they will not display properly; in addition, every 30 minutes, the graphics will randomly rotate positions.
With these drawbacks in mind, you realize that in the name of completeness and education we demonstrated this way completely and not because we believe that you would prefer it. Let's look at a far better way.
The complex yet powerful procedure: change your wallpaper by customizing
Here the command does not create the typical Control Panel interface but the Settings > Personalization > Home window can be used to do the same.
When Windows 8 was released, one of the first things that multi-controller users saw was that several new menu options, including a multi-controller wallpaper selection tool, were put into the Control Panel's Personalizations menu. This option disappeared in Windows 10, unexplainedly.
It's no longer in Settings > Personalization > Backgrounds, where you could only place a specific image as your wallpaper no matter how several displays you had.
Furthermore, you won't find it under Control Panel > Appearance and Personalization > Personalization, where there used to be direct access to it in Windows 8.
In an odd twist, even though there are no longer any menus that link directly to it, the menu itself is still there, waiting for you to arrive.
Press the Windows key and R on at a time on your keyboard to bring up the Run dialog box, and then type the following text into the box:
control /name Microsoft.Personalization /page pagewallpaper
After pressing Enter, you will be presented with the old wallpaper selection menu, thanks to the magic of command-line techniques.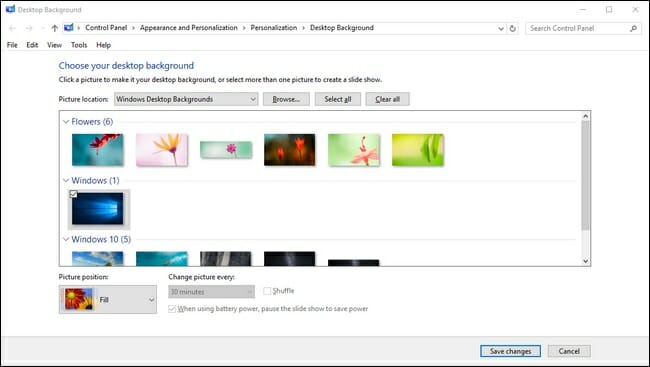 If we click on the "Browse" button, we can browse to the folder with our Game of Thrones wallpapers.
The "Browse" button allows us to navigate to the folder that contains our Game of Thrones wallpapers. Or, we can go to pre-existing wallpaper places such as the Windows Pictures library by using the drop-down option that appears.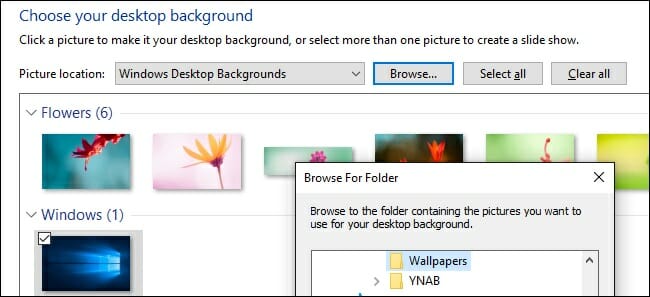 Once you've loaded the directory you wish to work with, here's where you'll finally get the per-monitor control you've been looking for. Deselect the images (Windows automatically checks all of them when you load the directory) and then select a single image. 
Using the right-click context menu, select the monitor to which you want to allocate it (again, go to Settings, then select System, and there, choose to Display if you aren't sure which monitor has what number).

You can use whatever wallpaper you like for each display. Just repeat the method for each wallpaper you want. On each display, we'd like the following wallpaper:

If you would like to mix things up more, you can choose a multitude of images and then utilize the "Picture Position" menu to change the image and tune how often the images you have selected are updated.

It is hardly the most advanced system on the planet (some of the third-party choices that we emphasized in the introduction) but it is done.
Even though the menu has vanished from the Control Panel, a very little command-line wizardry will bring it back, allowing you to effortlessly customize your backgrounds across several monitors.
Conclusion
Follow the steps properly of the methods to set different wallpapers on dual monitors windows 10. This method is very easy and effective. Some locations of specific options can be different according to your operating system. You can also set the screen timeout as per your choice.