Is your computer slow? Are you in searching or googling for "how to speed up my computer"? then you are in the right place. So scroll down and read, this article may fulfill your need. You may think that adding RAM or buying a faster SSD, but that costs money. No, there is another option that saves time, money and stress. For this, the first thing you should do is try to make Windows faster. Thus we present 11 ways to speed up your PC without spending a dime or changing any hardware.
Methods – How to Speed up My Computer
1. Upgrade your pc drivers to the latest version
There are many ways to boost the performance of your PC. One of the most important is that you can do to ensure the best computer performance is to install the latest version of drivers for your personal computer. Driver updates are certainly a huge piece of the puzzle when it comes to speeding up and stabilizing your PC experience.
The sound and video card driver updates will increase the performance of your cards for faster and more stability. Sometimes developers append exclusive improvements for individual PC games and apps. These are driver updates that you do not want to miss out. In every few months or so video card drivers are updated While sound card drivers are not like this, It can take a year or more to change or update.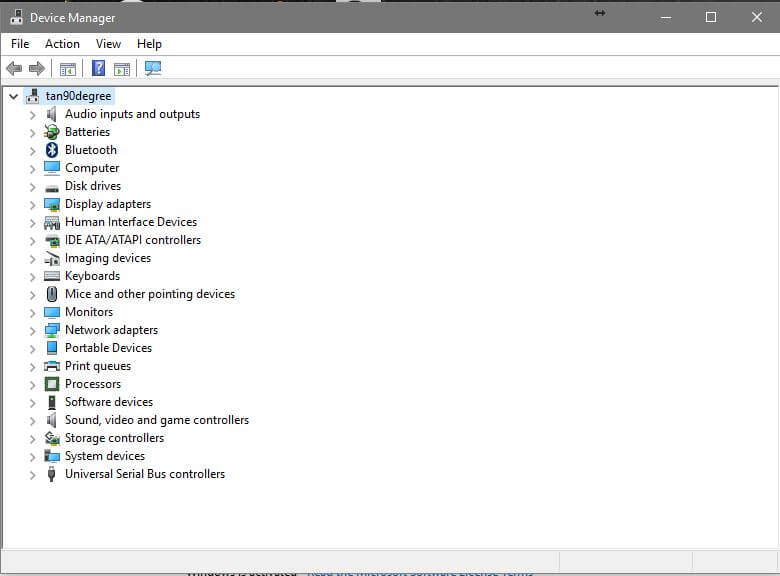 If you are a gamer, we are going to assume you have got either an AMD Radeon or NVIDIA GeForce based graphics card. Both AMD Radeon and NVIDIA offer the up to date drivers for their graphics processing units(GPU) on their respective websites:
AMD RADEON Link: http://support.amd.com/us/Pages/AMDSupportHub.aspx
NVIDIA Link: http://www.geforce.com/drivers
To enhance performance, improve game runtime compatibility and fix graphical anomalies, AMD Radeon and NVIDIA are constantly updating drivers. So do not rely on the disc that came with your graphics card or the drivers that may be offered by Windows Update. Did you know that you can access the AppData in Windows?
2. Supercharge your graphics card (overclocking)
Making your hardware run faster than normal condition is called Supercharge or overclocking. Your pc gaming performance is mostly dependent on the power of your graphics chip – even more so than on how much memory you have or how fast your processor works.
To improve performance, you may enhance the speed of the graphics card beyond the factory speed setting, or in different words, the same thing is called overclocking or supercharge.  I do not suggest overclocking because it would be a significant threat to your hardware if your personal computer is aged approximate 5-10 years. But nowadays most systems turn themselves shut down automatically before they take any harm. Afterwards, I only recommend a slight overclock by about 10-15 percent.
Note that overclocking increases the stress on and temperature of all of your hardware, not just the CPU or GPU, so Do it with extreme care. A Slight Overclock Doesn't Hurt your system.
3. Boost up your pc using some third party software
Piriform CCleaner
As a computer gets older day by day, it collects unused files and settings which take up hard drive space and making it slower and slower. CCleaner Eliminate unnecessary files, clean the registry and manage programs and makes it faster instantly.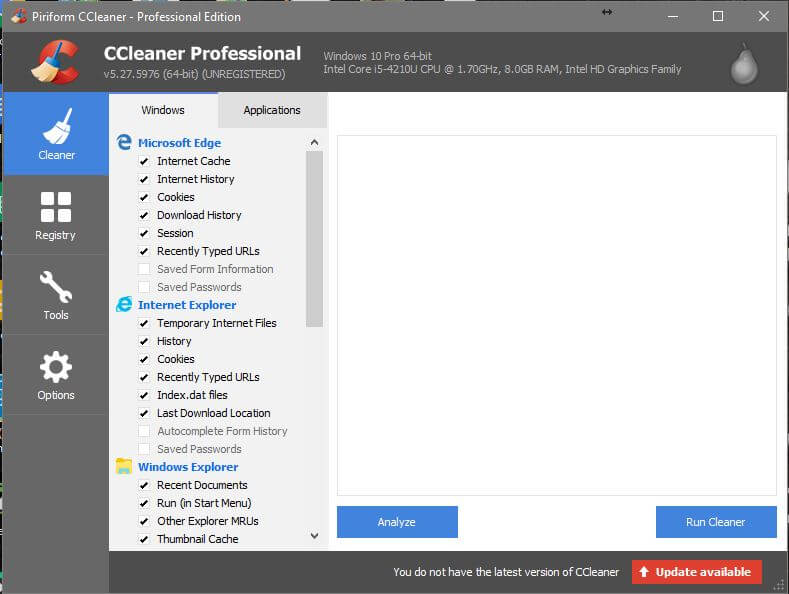 Piriform CCleaner is a favorite local software for a long time, and the main reason behind its ongoing popularity is that it completely removes unused files and dirt from core parts of your PC that many other paid system optimization tools don't.
AVG TuneUp
AVG TuneUp is previously called AVG PC Tuneup, and TuneUp Utilities. It is a free Windows utility developed by AVG Technologies. It is designed to clean up junk files on your PC, enhance system performance, configure and troubleshoot a computer system. It has a unique tool that does one-click optimization. The first option you see, giving a clear impression that PC TuneUp is hassle-free.
It has several modes to optimize and troubleshoot a personal computer. Those modes are as follows:
Turbo Mode: This mode disables some of the windows services and features of the users choice as an example Windows Aero themes and visual effects.
Economy Mode: This mode reduces battery consumption by shutting down background processes and underclocking CPU.
Duplicate Finder: This feature deletes duplicate photos, videos, music, and files that could be wasting your hard drive space.
Flight Mode: This mode is an enhanced version of Economy Mode. It also disables Wi-Fi and Bluetooth devices.
AVG PC TuneUp shows you its optimization process, from Registry scanning and fixing to defragmentation analysis of all local drives. It also shows warning icons for more system critical issues. But the biggest problem is it has a Limited trial use of 15-30 days.
Advance cleaner
"Advanced Cleaner" is the most powerful tool that offers users to protect with password, clean and boost the performance of their computer. Advanced Cleaner can detect and solve many threats. Also, Advanced Cleaner clean computer from useless files like the temporary system and user files, all data of installed browsers, browsing data from all internet browsers, previews of files, recent files, log files and useless and dump files.
Advanced Cleaner provides a unique function that allows the user to increase the speed of computer and internet connection with just one click by optimizing installed browsers. Advanced Cleaner can boost gameplay visual effects making them fast for the best gaming experience. Advanced Cleaner also provides a function that allows the user to optimize the RAM by cleaning every single active background and foreground process.
CleanMyPc
Developers of CleanMyPC software is Macpaw. The software provides the ability to bypass trash when removing files. It is designed to ensure that it continues your PC running smoothly and quickly. CleanMyPC is the best tool that can delete unnecessary and temporary files correctly
For several years now, I've been a big fan of CCleaner, a disk cleanup tool from Piriform, which I use personally on my PCs and advice my friends and family to use but it's unable to be denied that CleanMyPC is more user-friendly than CCleaner and probably a better option for less advanced users.
4. Remove junk files
It's a better idea to clean out junk files every so often. Sometimes Windows may make you do an in-place upgrade. It means that the operating system is completely re-installed, but you keep your files and installed programs. After re-installing Windows, various kind of junk files stored on the C drive as previous installation files, thumbnails, etc.
The process of removing junk files:
First, you have to open  Windows' own "Disk Cleanup tool." Type disk in the Cortana search field, there will appear many options you have to select "Disk Cleanup."
Then choose the drive where your operating system contains(In most cases drive C has the operating system). Wait till Disk Cleanup tool examines your drive. In "Files to delete" box you will get many junk file types.Check the boxes those need to remove then click the "Clean up system files" button. (If you are not an administrator then this time you'll need an administrator password to complete this task). Then wait again for another examination of Disk Cleanup tool.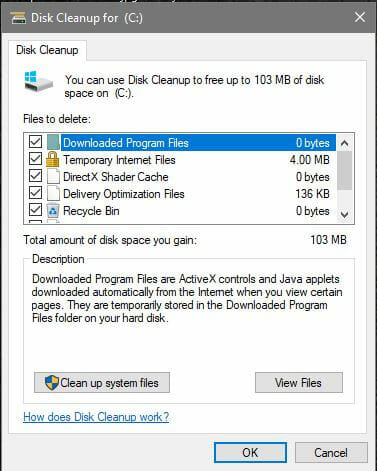 During Examine the choices, If you find any checkbox called "Previous Windows installation(s),." By checking the box and clicking OK, you'll release up a lot of space on your hard drive.
5. Uninstall programs you don't need
Whenever you boot your computer, a lot of initial applications starts to load automatically. Each one takes time to load and slows down the booting process, and some of them continue to slow down Windows later. These aren't all worse. Your antivirus program ought to load once you boot and keep running as long as your Personal Computer is on. Other programs that require running in the background to work, as like OneDrive, should also load automatically. Even sensible ones that you just use frequently—oughtn't to run all the time. You don't want to uninstall those, but you may want to stop them from autoloading.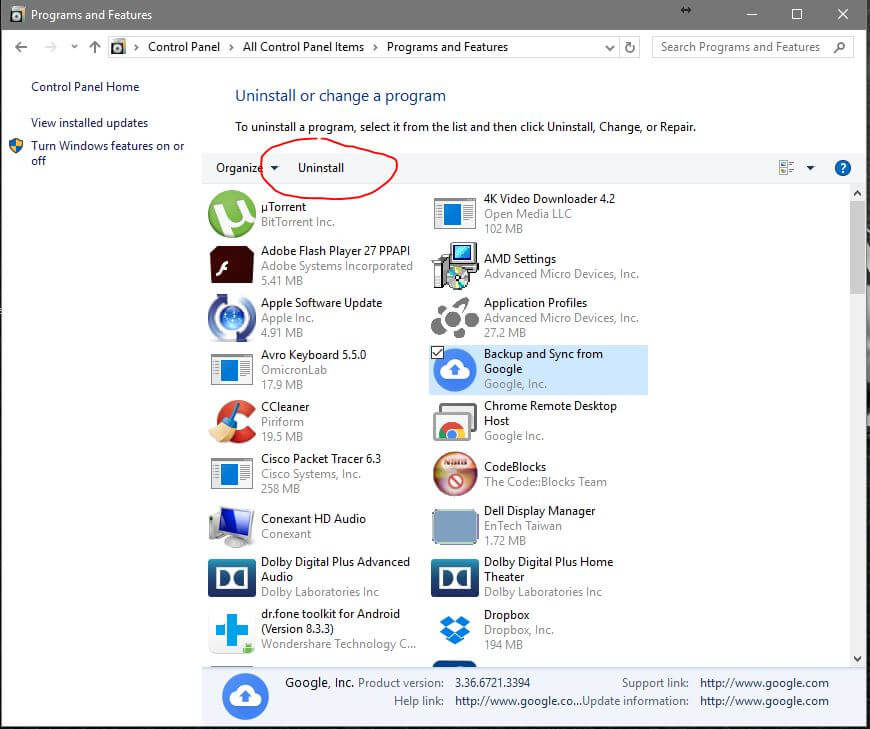 It is a stressful event when you get a message that your PC is running out of the room. It means that there is no space free on your hard drive to install new software and now your pc is very slow. You can free up storage of your pc by uninstalling Windows 10 app or Unused desktop programs. To uninstall a desktop program from the control panel, click the Cortana search button and type "Control panel" If it appears then click on it. Go to "Programs and Features," in category view you have to select "Uninstall a Program." Al installed programs are listed here; you have to find the program that you want to uninstall, then select and uninstall it completely. It may take some minutes for big programs.
6. Disable SuperFetch and PreFetch
SuperFetch is a technology which provides Windows to supervise the amount of random access memory(RAM) on the machine it runs on more efficiently. It is designed to enhance app launching by preloading certain apps based on your usage patterns.
SuperFetch is intended to cache files used usually.
Prefetch is the less capable version of SuperFetch. It loads program files in RAM into multiple pieces. By disabling Superfetch and Prefetch, you can free up your system memory.
Steps to Disable SuperFetch & Prefetch from Registry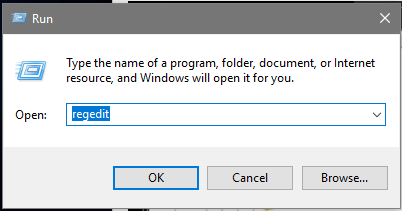 Press the Windows Key and "R" at the same time to bring up the Run dialog box.
Type Regedit into the Run's Textbox and click OK;
Select the file path as shown in arrow:
Right-click on both EnablePrefetcher and EnableSuperfetch
Select Modify on each of these to change the numeric value from 1 (or 3) to 0;

Zero is to disable Superfetch,

One is to enable prefetching when program starts,

Two is to allow boot prefetching and

Restart the computer.
There is another different way to enable or disable Superfetch and prefetch, but this is the efficient way so now you can try it on your pc.
7. Defragment or trim disk
Both defragging hard drives and trimming SSDs includes in Windows Optimizing. The Optimize console is obtainable by right-clicking a drive letter in Windows Explorer, then select Properties, in properties window click in Tools tab, then click the optimize button.
Optimize will do a minor defrag or file system check in hard disk drives. But in Solid state Drives, it forces the TRIM command.
8. Kill startup programs (from task manager)
There are many ways of opening the Task Manager. Maybe the easiest is to right-click on any blank space on the taskbar, and then select "Task Manager."
If you open the Task Manager for the first time, it automatically opens in compact mode. This style lists only what programs are running in the foreground. To show the additional features and background process of Task Manager, you have to click the  "More Details" button.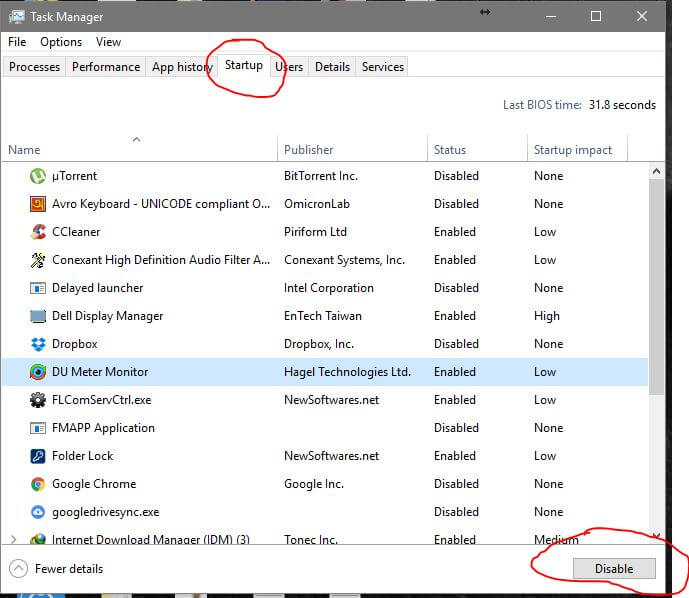 In the Task Manager window, you can see performance, App history, startup, Users, Details, and Services tab. You have to shift to the "Startup" tab. This tab displays the name of all apps that load with Windows. It also shows publisher's name of the app, whether the app is presently enabled or disabled, and how much startup impacts the app on Windows. That last metric is just a measurement of how long it takes the app to start.
To stop or prevent one or more programs from loading automatically, right-click its entry on the Startup tab and select the Disable button from the context menu.
If you don't acknowledge the name or identity of an autoloader, then right-click on it and select Search online and it will assist you to acquire more information about the auto-loader.
Keep in mind that Before you begin disabling apps, take little research on what a particular startup app does on your personal computer. Some startup apps are essential for the proper operation of the operating system or programs that you just use. Fortunately, Task Manager makes this straightforward.
9. Free virus from pc (use antivirus)
You may not be sure that your computer is infected or not with virus or malware. There are some exclusive warning signs which confirm that your PC or laptop might have a virus and those are:
A slow running computer that takes much time to do a standard easy work.
Unexpected Pop-up messages that appear on the system and are hard to close the Pop-up.
Constantly system crush or the infamous Blue Screen of Death(BSOD).
Starting and ending of computer programs continuously that you don't recognize or didn't start up yourself.
You can hear the sound of the hard drive in constant action
New browser homepage creation and unwanted website accessed without user input.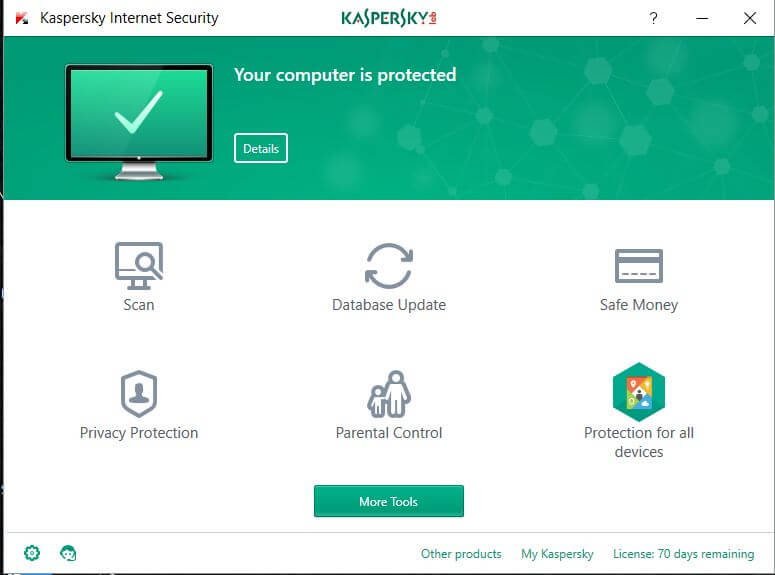 A virus will possibly cause if Anyone of those symptoms seems on your PC. If you're seeing two or more of them at the same time, that's a strong indication that you've got a virus or malware affected on your personal computer. If you do not use an antivirus program, then do it now. Try to buy a paid license, not the free one. If you are using WINDOWS 10 operating system then you may be happy to know that there is no need to use another new antivirus software, Windows 10 has a default antivirus named "windows defender." It is a better solution for protection from viruses just you need to update it correctly. Do not use more than one Antivirus software on your computer because both will not work properly.
10. Turn off Windows tips
As like Apple in iOS, Microsoft provides Tips app in Windows 10. If you are using Windows 10, then you have an experience of getting tips that help you to get to know the new and utmost features in windows 10. it also shows you the alternative ways of getting things done. Sometimes it is better to know about new features of windows, but You have to aware that it is slowing down your Personal Computer.If the Tips app annoys you, you can turn them off by following some easy steps.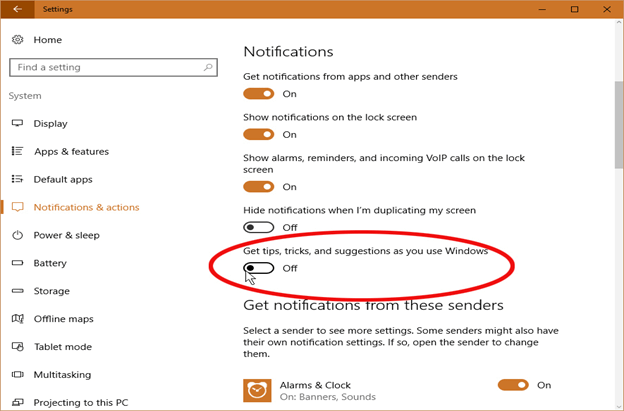 To put it out, click Start then open the Settings app and go to the System group of settings, then select Notifications & actions tab in the left pane. At the bottom of the Notifications section, You will see "Show me tips about windows" turn off as you use Windows.
Before turning off this option, you may re-think and ask yourself that how useful these tips are and if you do need them. It's a straightforward step to turn them back on as turning them off.
11. Adjust for best performance by turning off visual effects
You can make fast your pc by disabling some of its visual effects that are working very hard to make the display easy on the eyes.  If your Personal Computer is low power-driven, you may want to sacrifice stylish theme of your operating system and enhance some speed to do a particular work.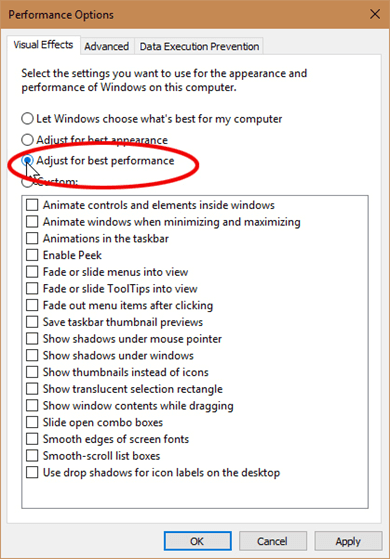 For Windows 10, Right-click "This PC" and select Properties. In the resulting "System" window's left pane, select "Advanced system settings."
It appears the "System Properties" dialogue box, and It is already on the advanced tab. There are three settings buttons; You have to Click the Performance box's Settings button.
Now it appears another dialogue box named "Performance Options." Under Visual Effects tab, you can check or uncheck some of the options, or just select "Adjust for best performance." At last, click Apply and then "OK" to close the dialogue box.
If after performing these tips, your PC still feels sluggish, it might be time to upgrade your hardware and cost some money. Try to buy some newer technologies or updated equipment that is faster than old ones.
Final Verdict
In the end of the article, I think you have learned how to speed up my computer without changing hardware. If you already speed up your computer without changing hardware following this article then you should not spend a single cent. If you got no improvement of your pc then you should go for changing hardware.