System restore is a tool that is designed to repair the operating system and computer software. This is the tool that allows the user to revert the computer state to a previous point. System restoration can resolve system malfunctions and other problems.
Normally it takes 30-60 minutes to perform a system restore. If your computer takes more than 30-60 minutes and still has not completed the system restore process, it means the process is probably stopped. In most cases, it happens when programs and applications on your PC are interfering with the restoration process.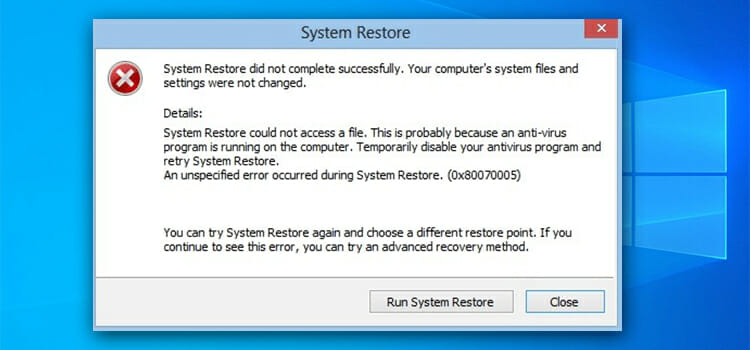 You May Notice These Error Message While System Restore
1.     System Restore Failed  (0x80070005)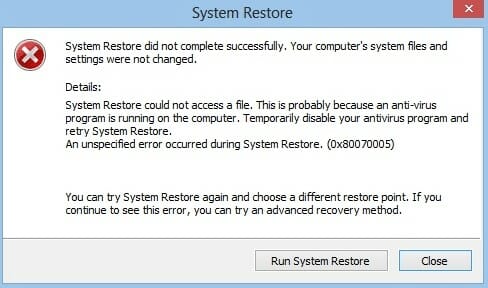 This error message could appear on your PC while performing the system restore. It happens when you restore your PC without uninstalling or disabling the antivirus program.
2.     A Shadow Copy Could Not Be Created (Error 0x800423F3)
This error message means all dependent components of the service won't work. In this situation, the PC can't create any backup of your data. It may happen because of disabled VSS (Volume shadow copy service) and SPP service.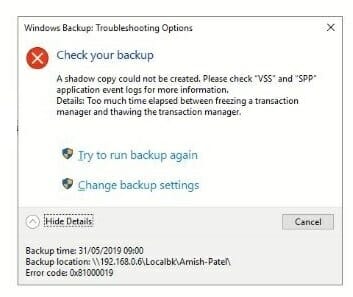 3.     System Restore Failed To Extract The Original Copy
When your PC has a problem with the restore point, you can see a message that indicates, an unspecified error during System Restore. (0x8007045b)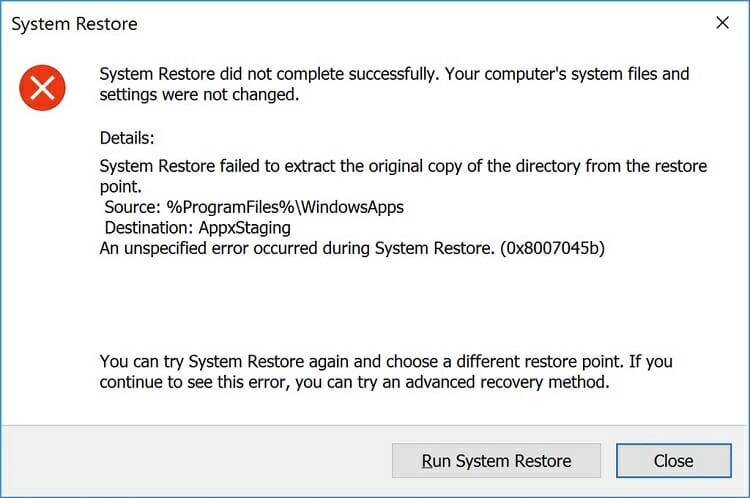 How To Fix The System Restore Not Working Problem
System restore helps to change system files, program files, and registry information. Failure of system restore can cause many issues like corrupt files. You can follow some steps to fix system restore failure problems.
1.     Enable a System Restore Point On Your PC
A restore point is necessary whenever you restore the systems of your PC. Sometimes you have to change the restore point to perform a system restore. 
The easiest way to enable or create a restore point is just to click on your start icon and search 'restore point' then 'Create a restore point' will appear in the search result, click on it.
After clicking on 'create a restore point' a window of 'System Properties' will appear on your PC screen. From that window, you have to select the drive with your system portion (in most cases Drive C:) and click on 'configure'.
When you click on 'Configure' a new window of system protection will open, from here you can enable the system protection of your system drive by clicking 'turn on system protection'. After that, you just have to click on 'ok' to enable the restore point.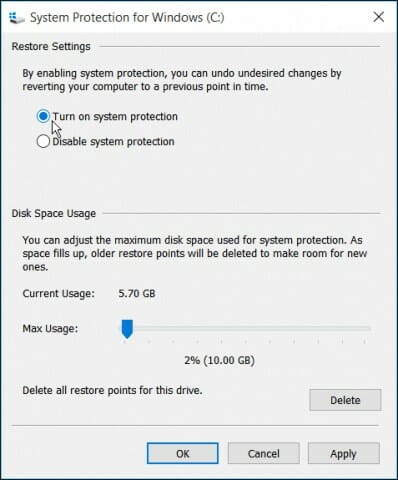 Now, if you want to create a new 'System restore point', just click on 'create' and add a description for your new restore point.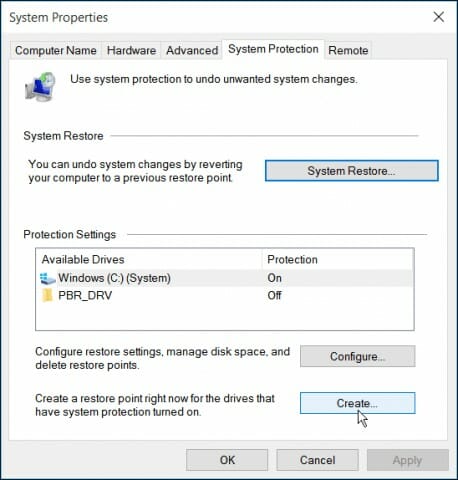 2. Running The System Restore From Safe Mode
In safe mode, third-party software and drivers don't work, and built-in Windows stuff is always limited. It also enables narrowing down the troubleshooting problems. Here is, How can you run the system restore in safe mode.
Type 'MSConfig' in the windows search bar and open 'System Configuration' when it appears.
A window of 'system configuration' will appear. From the System Configuration window, go to Boot>select Safe boot>mark Network>click apply>OK.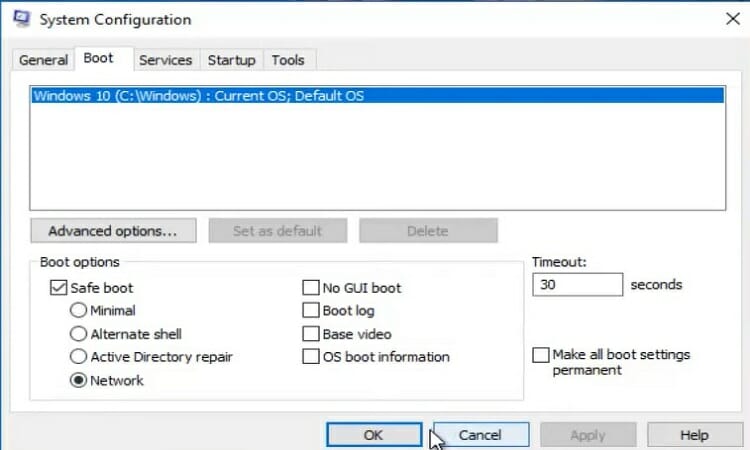 After clicking okay, a restart window will appear. Click on 'Exit without restart'. Then perform a manual restart on your PC. After a manual restart, a blue screen will appear with three options. Go to 'Troubleshoot'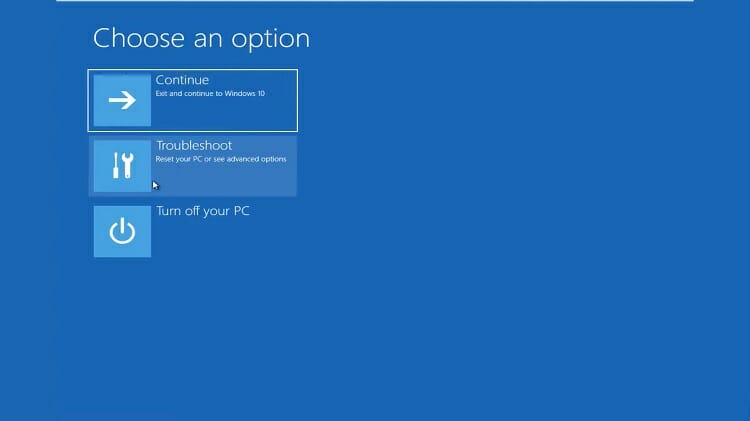 From 'Troubleshoot', go to 'Advanced options'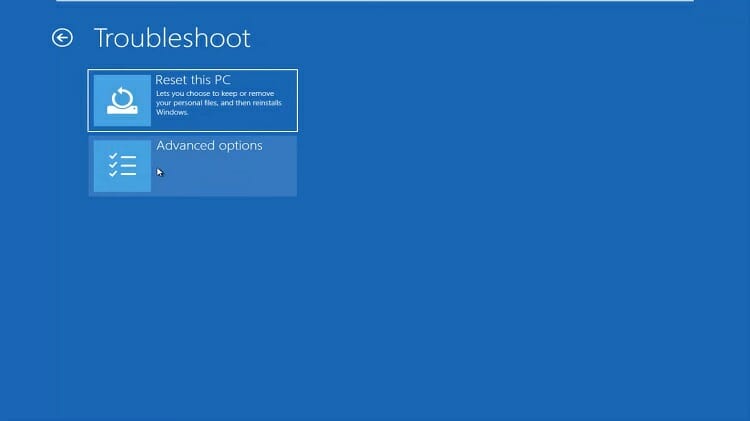 In 'Advanced options', select startup settings,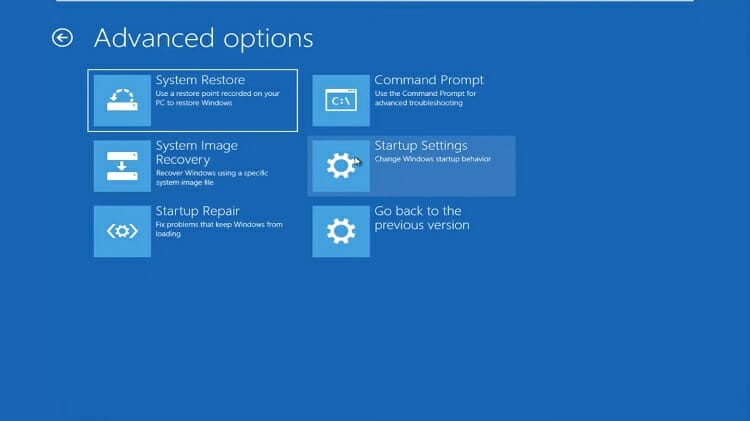 From 'Startup settings' click on  Restart. After clicking on the restart, you'll find 9 options, press f4 or 4 to enable safe mode.
You have now enabled safe mode on your PC. After enabling safe mode open the 'System configuration' window again.
From the 'system configuration' window, go to the 'boot' menu and remove the mark from 'safe boot' in the 'boot option'. After that click on 'apply' and then 'ok'.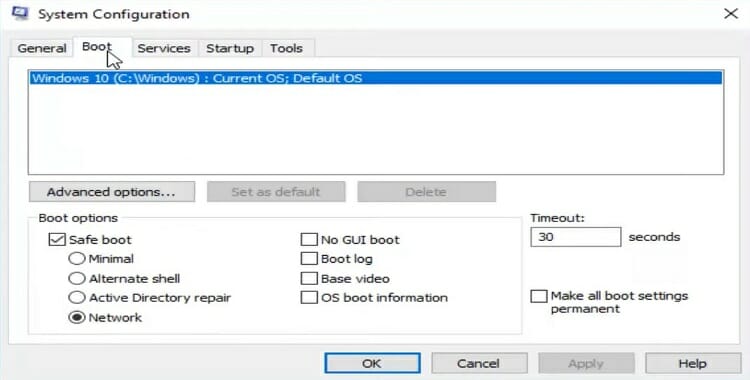 Then type 'system recovery' in your windows search bar, then select and go to the 'recovery' option. From the 'recovery' window, click on 'Open system restore'.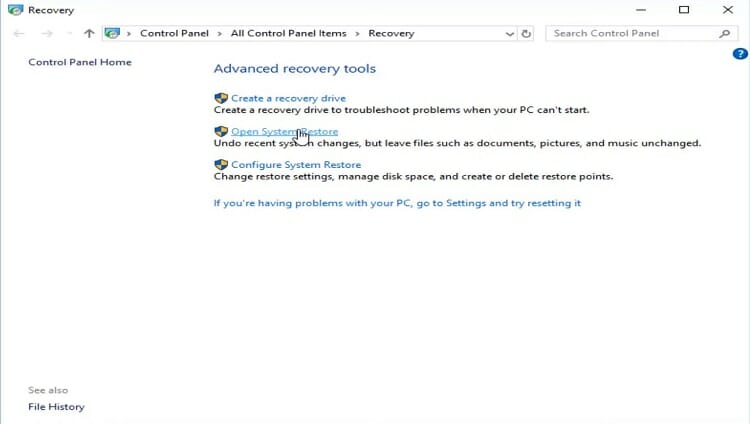 'System restore' window will appear after clicking on, 'open system restore'. Select the 'Choose a different restore point' option and click on 'next'.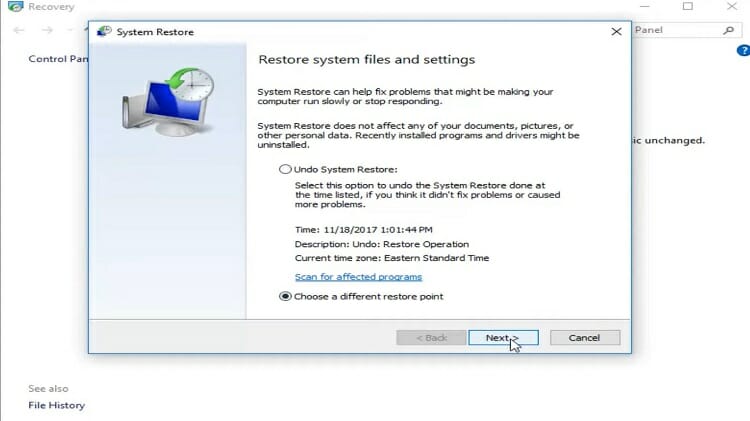 Select 'restore operation'> click on 'next'.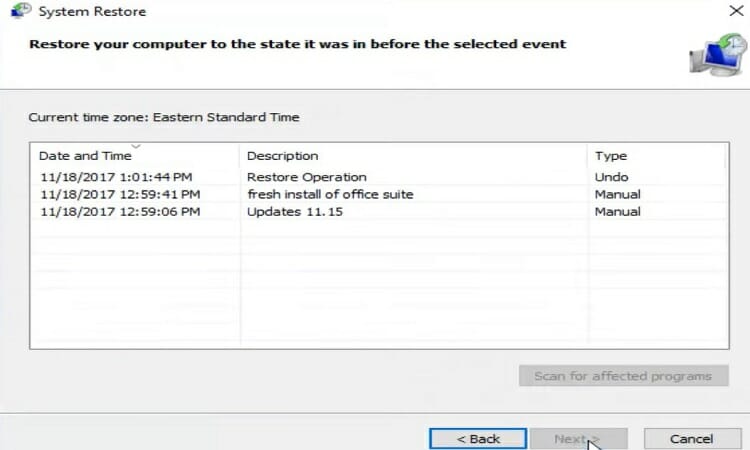 A new window will appear with 'confirmation your restore point'. Select your restore point from drives and click on 'finish' to start the restoration process.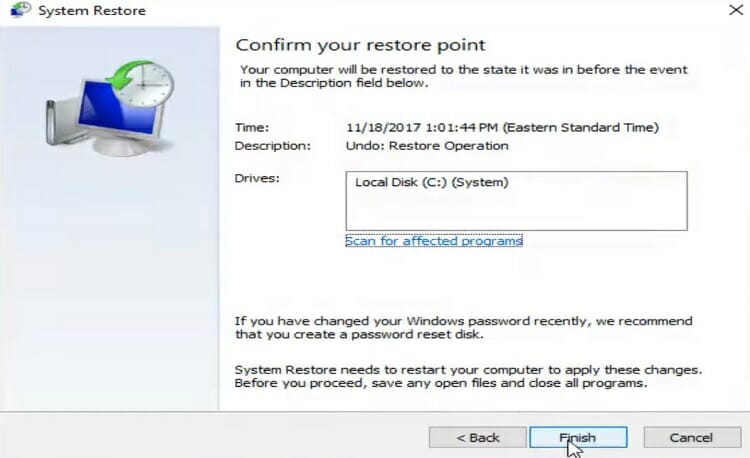 Now, your restoration process in safe mode is started already.
3. Disk Spacing
When performing a system restoration process, Your PC needs enough spaces in the system partition. At least 300Mb of disc space is required to complete the restoration process.
To clean up your system storage, search for 'disc cleanup' in your windows search bar and select the 'disc cleanup' app. A calculation/scanner window of 'disk clean up' will appear. After that scanner window disappears, a complete window of disc clean up will appear, select all the files and click on 'clean up system files' > 'ok'.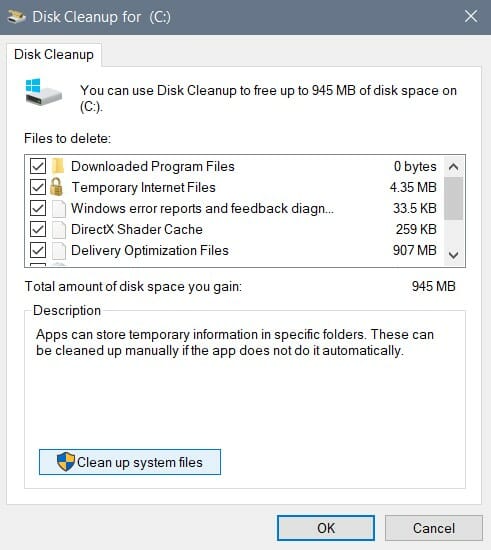 Here, you will find the 'disk cleanup' options of your system files. From here, you have to select all the files you want to clean up and click ok. A confirmation window will appear on the window, confirm (click on 'delete files') to perform a disc cleanup.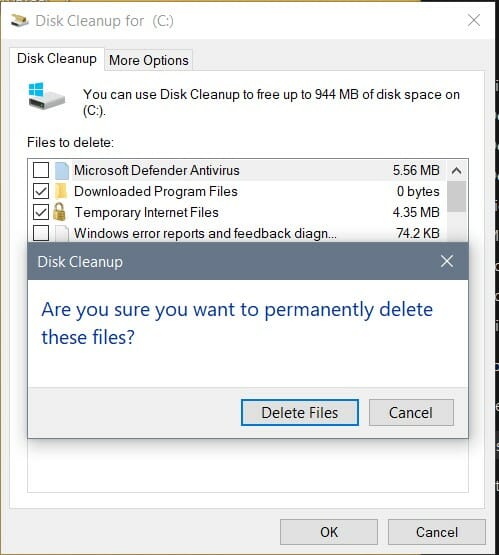 4. Disable Antivirus And Firewalls
Antivirus software and firewalls (e. g. windows defender) may prevent you to perform a system restore. While performing a scan, The antivirus always detects the infected files and erases them. Sometimes, it detects files from system protection, system restore points, and system folders. This is how windows antivirus and defender prevent you from system restoring. So, you have to disable the windows firewall and antivirus before restoring your PC. 
5. Check And Clear The Event Log
The event log may impede the process of system restoration. So, You can clear the event log before starting the process of system restoration. Here is how to check the event log.
To check and clear the event log you have to press the window button+R to open the 'run' menu.
After opening the 'run' menu you have to run ' event viewer ' to open the event viewer. From the 'event viewer window, click and expand 'windows logs' and right-click on one of the events categories to see the menu options. Select 'clear log' from the menu options.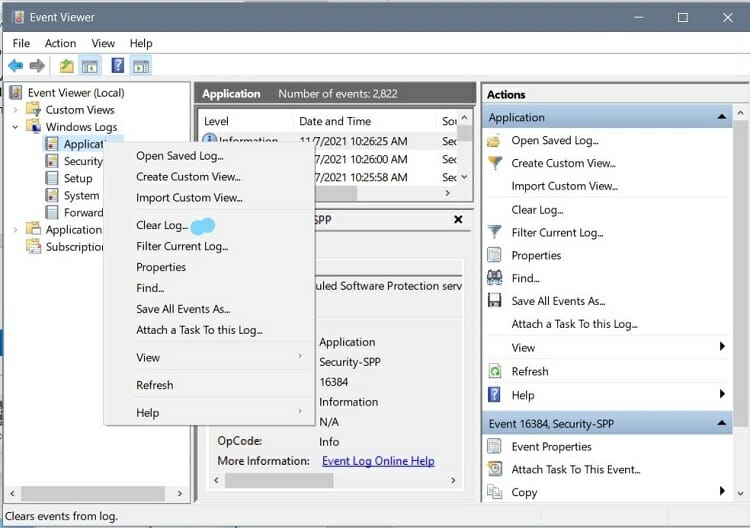 Then select 'save and clear' or 'clear' to clear the event log.
6. Run System File Checker
It is effective to run a system file checker before you start the system restoration process. Computer scan for all your system files.
To run the system file checker, type 'cmd' in the windows search bar. Select 'Command Prompt' and 'run as administrator' then 'yes' to open the command prompt.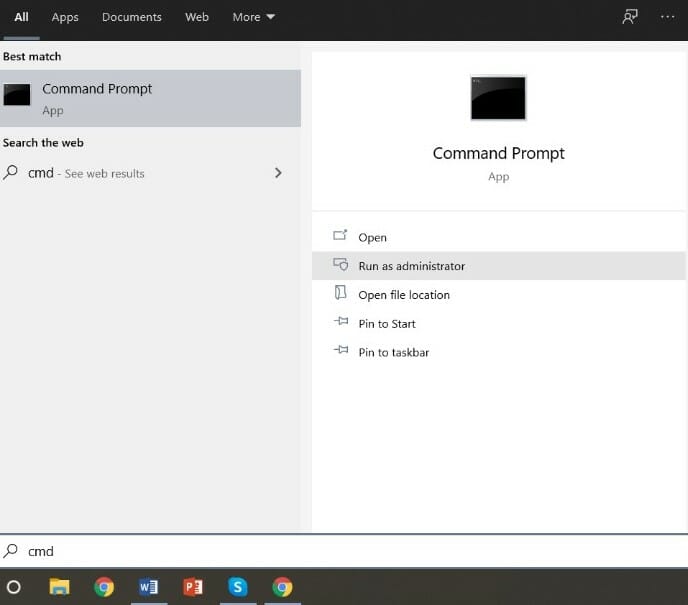 Type 'DISM.exe /Online /Cleanup-image /Restorehealth'and then hit the 'enter' key.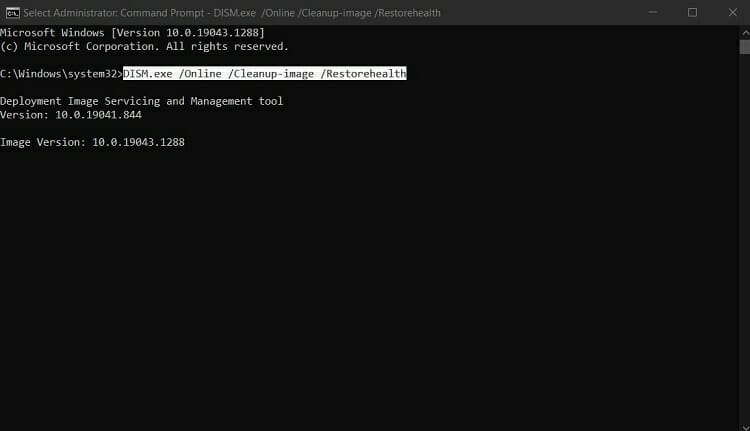 After a few minutes (max 30 mins) a message will appear with, "The operation completed successfully". After that, type 'sfc /scannow' and then press the 'enter' key.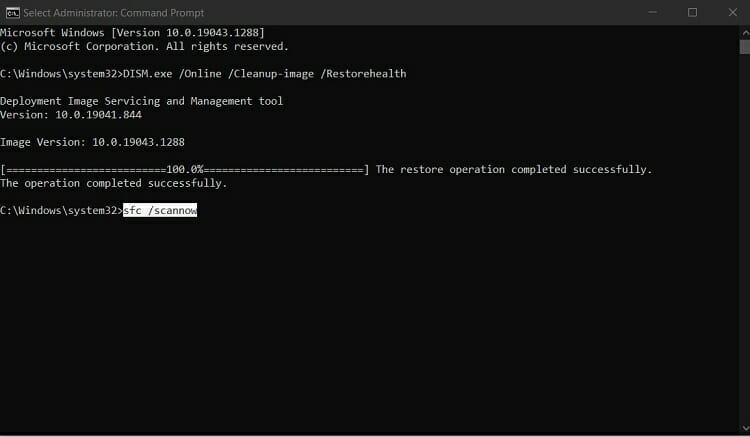 After pressing 'enter' the system scan will begin. The system scan will take a few minutes to complete.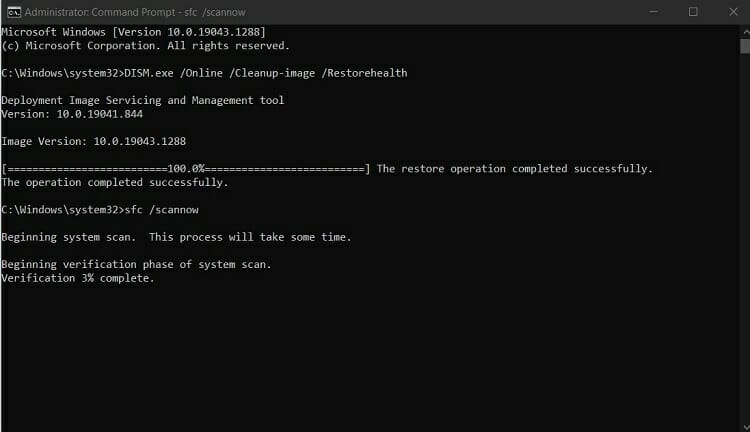 7. Disable All Start-up Service
Start-up service hamper5s your PC's system restoration process. If you want to disable all start-up services from your PC, You can follow these steps.
Press Windows home key+R to open the 'Run' application of your computer and run 'msconfig' to open 'System configuration'.
After opening the 'System Configuration' window, Go to the 'service' tab.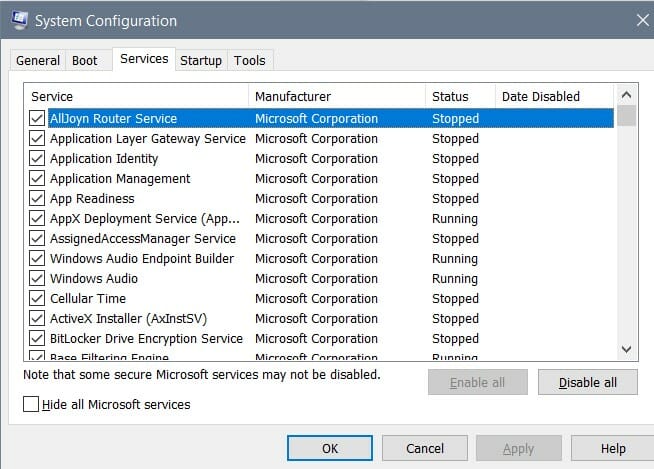 From the service, tab select 'hide all Microsoft services' to hide Microsoft services from the service list.
Select all servers and click on 'Disable all' and then 'ok'.
After clicking on 'ok', you can see a confirmation window with two options 'restart' and 'exit without restart'. Click on 'exit without restart' if you want to perform a system restore process. If not, you need to click on 'restart' to perform a restart.
Frequently Asked Questions (FAQs)
Does System Restore Delete Files?
System Restore only affects your system files, updates, and programs. It won't delete or modify personal files (e.g. photos, audio, videos, documents, emails, etc.). Performing a system restoration may remove or uninstall an application from your PC, but it won't delete application data. So, all the files you've made through that application are safe.
How Long Does System Restore Take?
Usually, it takes 25-45 minutes to complete the process of the system restoration process. Sometimes it may take 1 hour to complete the process. If the process takes a too long time (more than 1hr) to complete, it means the restoration process is having some issues.
How To Exit Safe Mode Windows 10?
To exit safe mode open 'System Configuration' and go to the 'boot' tab. From the boot tab, remove the mark from the 'safe boot' option to exit safe mode in Windows 10.
Can System Restore Recover Deleted Files?
System Restore can only recover deleted system files of your computer. It can't recover your personal deleted files from your computer. You can use recovery tools to recover your deleted personal files.
Conclusion
There are many ways you can solve the system restore not working problem on your PC. It is always easy to perform a system restoration process in safe mode. In safe mode, you'll face fewer problems while performing the restoration process. You can also use a system restore tool to complete the system restoration process.