The E-book has been a good replacement to the actual, paper-based hard book with a low price tag on the former one. People are visiting e-book platforms more and more in recent times as the popularity of soft books increases by leaps and bounds. Amazon's Kindle is one of the popular platforms in this genre which lets you buy e-books online. However, there was a growing demand from desktop users for starting a similar platform as the kindle app for smartphones and tablets. Amazon has introduced Kindle cloud reader to ease the way of reading kindle e-books. After reading this article, you will not only get a clearer picture of why you should use a kindle e-book reader but also learn the ways of using it.
What is Kindle Cloud Reader?
Kindle e-book reader is a web-based platform to let you read the books that you buy from Amazon's kindle store. Kindle cloud reader supports all the common browsers including Chrome, Edge, windows explorer, and safari as well, and from both computers- windows and mac. It is the like for like a copy of the already existed smartphone, or tablet version of the kindle app.
You do not need to open a kindle reader from a specific device or browser. You would only need the Amazon account and that's it- find a computer; go to read.amazon.com; give your amazon account credentials, and start reading the purchased books. You don't have to pay any additional bucks to enter the site; but obviously, for buying the e-books, you do need to pay.
Kindle reader is synced with the Amazon account. So, you don't need to open an extra Amazon account for using the kindle cloud reader. The books that you have already purchased from your main Amazon account or from the Kindle full version are added to the kindle cloud reader automatically. From now on, you can also buy books from the kindle cloud reader as the kindle store is incorporated within the site.
How to Read with Kindle Cloud Reader?
The purchased books are displayed on the site with their cover pages showing up. You can select any of the books to start reading. When you finish reading, let's say at page no. 47, the next time you open the book will show from that page.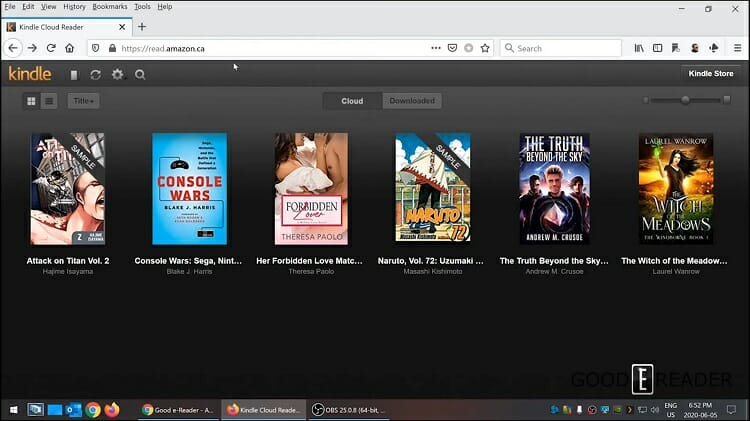 There are many tools to make your reading experience better. Upon clicking on the book icon, you will be able to find the cover, table of contents, and most significantly, you can go to a certain page or location which can be really helpful. You can also highlight a particular word or sentence and look for its meaning from the dictionary.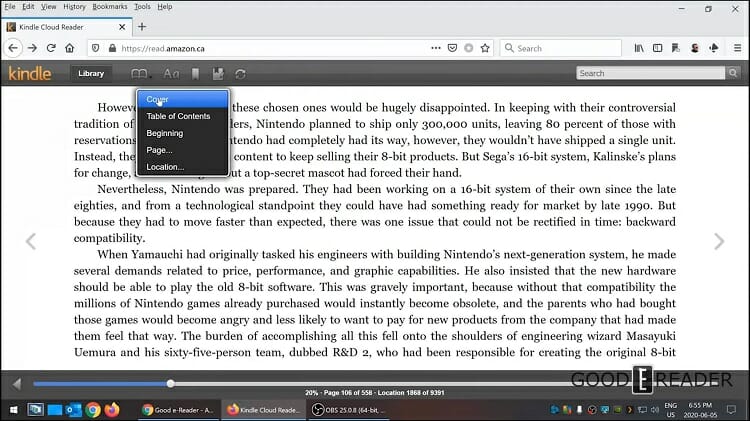 Another feature of the kindle cloud reader is that you can change the font style and size and also change the background from white color to black if you find it convenient to do so.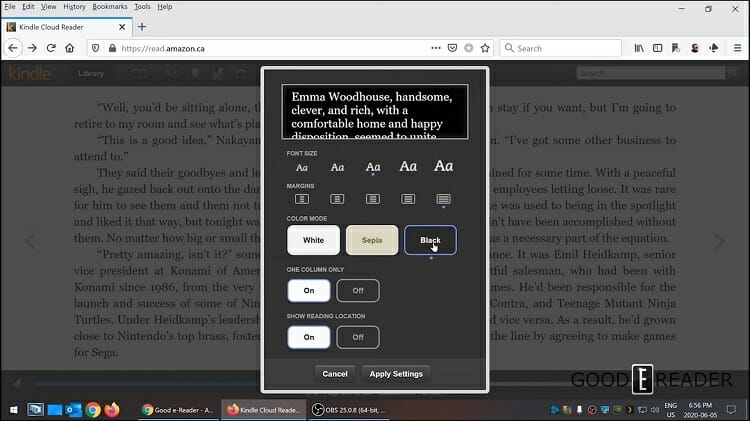 Do you want to get a similar feeling of reading hard books? Then you may choose dual screen mode which enables the two pages to appear at the same time. It will give you the experience as if going from one page to another like you do while reading a real book.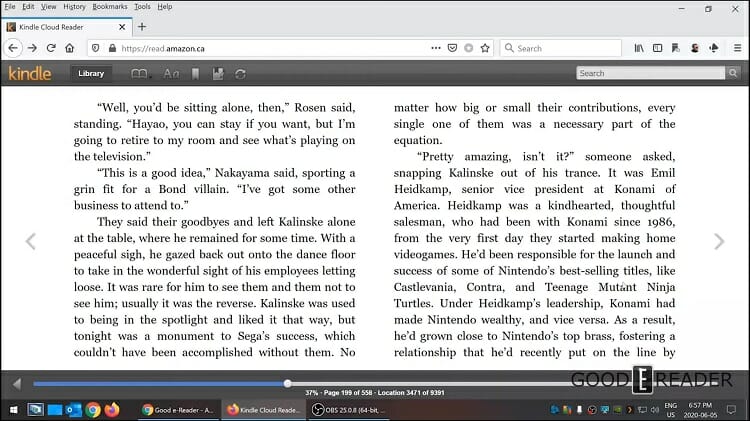 The offline feature is very useful whenever you are outside the network area. To enable the offline feature, click on the cover page of a certain book, and hit the download and pin book option; you will be able to read that book later without an internet connection. When you buy a new book, under the download tab you have to select 'enable offline mode' for that book.
Advantages of Kindle Cloud Reader
There are many reasons to start using a kindle cloud reader. In case you are already using the kindle main version, then you would obviously know the necessity of such a platform. For the new and old Amazon customers, the following list of advantages of the kindle cloud reader might make you fall for the love of this great platform.
Kindle cloud reader is a completely free platform. You don't have to pay anything other than for the e-books that you buy from the kindle store.
Different tools of the reader enhance the reading experience to a high level.
The purchased books are stored in the library automatically.
The account information is synchronized with Amazon's other accounts. As a result, you can log in to the kindle cloud reader from any device. Other kindle platforms are also linked with this one.
Money and space are saved as the e-books cost considerably less and require less space to store. If you are a fan of e-books, you will certainly love kindle cloud reader.
Conclusion
Kindle cloud reader is a solution for web users who like to read e-books from a computer or a laptop with a wider screen to view the texts clearly and more conveniently. However, it cannot replace the full version of the kindle app as the former misses some of the features like categorizing books. All in all, it's a great addition from Amazon and I would recommend you to use it.