Welcome to Techdim
Tech-savvy guide through the exciting world of technology at Tech Dimension
We're here to simplify the complex and make technology understandable for everyone. Whether you're looking for advice on gadgets, software, or solutions to tech issues, we've got your back. Our dedicated team of experts is here to share real-life experiences and provide you with the best and most effective insights. Join us on this journey as we explore the vast dimensions of technology together.
As Featured In
We're proud to have been featured by some of the world's leading organizations. These features highlight our excellence in the field of Electronics Knowledge. Here are a few of the organizations that have recognized our work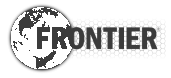 Browse Categories
Find Popular topics for your circuit needs:
Recent Blogs
Google has made a groundbreaking entry with its latest innovation, Gemini AI. This development is not just another step in AI technology; it represents a…
Can't Find What You're Looking For?
Need Assistance?
Techdim works on –
Simplifying Technology
We simplify technology so everyone can understand it. No jargon or confusion.
Tech Trends
Stay updated on the latest tech trends, gadgets, and DIY projects with our insights and recommendations
Problem-solving
We help you solve your tech issues. From software troubles to choosing the right gadgets, we've got solutions
How Techdim Ensure Quality Content?
At Techdim, a bunch of young tech enthusiasts invest countless hours in researching, experimenting, and fine-tuning every article. Their dedication ensures that you receive accurate, up-to-date, and reliable information.
Expert Opinions
We start with insights from our tech enthusiasts
Thorough Research
In-depth research from credible sources informs our content
Editors' Review
Experienced editors ensure clarity and readability
Publishing
Only after passing these stages do articles earn their place on our site
Subscribe to our Newsletter
Join our newsletter and keep yourself updated through curated and expert tips and opinions.