A Guide To Wellness | Behind The Scenes Of Diet And Nutrition App Development
In the age of digitalization, wellness has found a new home in the form of mobile apps. These apps offer a personalized and accessible approach to diet and nutrition, allowing users to track food intake, monitor physical activity, receive custom meal plans, and much more. However, what goes into creating such comprehensive tools? Let's take a behind-the-scenes look at diet and nutrition app development.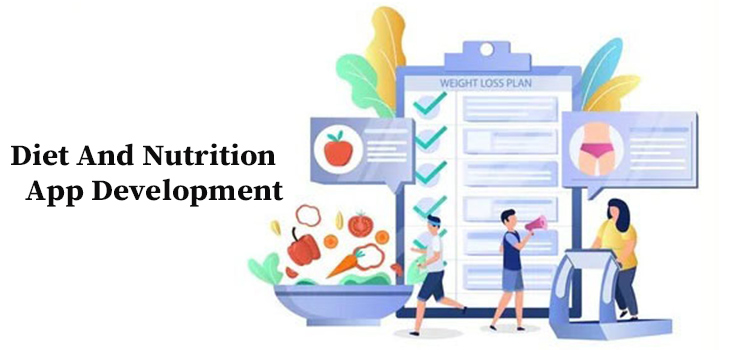 Diet and Nutrition App Development Process
6 crucial steps to develop diet and nutrition app services. Let's see below.
1. The Conceptualization Stage
Every app begins with an idea. The first stage of app development involves defining the concept of the app, its key features, its target audience, and the problem it aims to solve. Here, developers, like those at Stormotion, delve deep into market research, identify user needs, and study competitive products. The result is a well-defined concept that forms the basis for further development.
2. Designing User Experience (UX) and User Interface (UI)
After establishing the concept, the next step is to design the app's user experience (UX) and user interface (UI). UX design is all about making the app user-friendly and intuitive, while UI design focuses on the visual aspects, ensuring the app is aesthetically pleasing.
For diet and nutrition apps, UX/UI designers must consider factors like easy food logging, interactive dietary charts, personalized notifications, and creating a visually appealing and motivating environment for users.
3. Developing the Core Features
The development phase involves bringing the app to life by coding the functionality. Key features of diet and nutrition apps typically include a food database, calorie tracker, meal planner, recipe suggestions, workout tracker, and progress reports. Depending on the app's scope, additional features like chatbots for personalized advice, social media integration, and gamification elements to increase user engagement might be included.
4. Integration of Health Data
One of the unique aspects of diet and nutrition app development is the integration of health data. Most modern smartphones and wearable devices can track various health metrics like heart rate, sleep patterns, and steps walked. A well-designed wellness app can sync with these devices, providing a more comprehensive overview of the user's health.
Developers need to ensure this data is securely stored and processed, abiding by privacy regulations like the Health Insurance Portability and Accountability Act (HIPAA) and the General Data Protection Regulation (GDPR).
5. Testing and Quality Assurance
Before an app is ready to hit the market, it needs to go through rigorous testing. This stage aims to identify and fix any bugs or issues that may affect the app's performance or user experience.
Testing for diet and nutrition apps may include usability testing (how easy the app is to use), performance testing (how well the app works under various conditions), and security testing (ensuring user data is protected).
6. Launch and Post-Launch Support
Once the app has been thoroughly tested and refined, it's ready for launch. However, the work doesn't stop there. Post-launch support is crucial for the app's success. This involves regular updates to fix bugs, add new features, and keep up with the latest dietary trends and scientific research.
Developers also need to monitor user feedback and analytics to understand how the app is being used, identify areas for improvement, and ensure it continues to meet users' needs.
Conclusion
Diet and nutrition app development is a meticulous process that combines an in-depth understanding of dietary science, advanced programming skills, and a keen sense of user needs. The end product is a powerful tool that can guide users towards healthier lifestyle choices, making wellness more accessible and engaging than ever before. 
Subscribe

to our newsletter

& plug into

the world of technology