Difference Between 16GB and 32GB RAM | Which One to Get?
You can easily find RAM of various sizes in the market like 4GB, 8GB, 16GB, 32GB, etc. But none are leading the market as the 16GB and 32GB RAM do. So, if you're up to buying a modern and powerful RAM and wondering about the difference between 16GB and 32GB RAM, this post is for you.
Basically, the main difference between them lies in their space and speed. A 32GB RAM provides nearly double the storage capacity and speed of 16GB RAM. Therefore, it's capable of processing more processes in a short time. The memory speed of both 16GB and 32GB RAM is approximately 1866 MHz and 3200 MHz respectively.
Here, we'll provide you with admissible information about these two RAMs including the differences based on space in several sectors. Read the whole article to get all of them.
Comparison Between 16GB and 32GB RAM 
The fact is the more RAM capacity and speed, the better it performs. As you know, RAM stores the current processing data. That means the more the storage, the more it can store and process data. So, you can do lots of tasks at the same time. And with extra speed, it takes less time.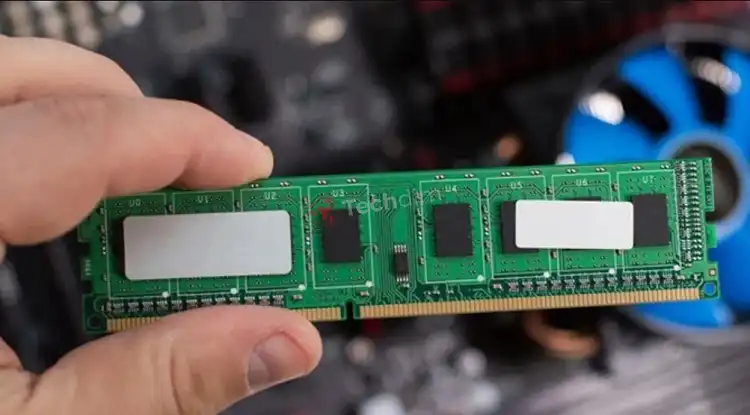 Here's a quick comparison table that'll help you to understand the differences better. Have a look!
| | | |
| --- | --- | --- |
| Sector | 16GB RAM | 32GB RAM |
| Daily tasking | Better | Best |
| Multitasking | Smooth | Smoother |
| Processing large file | Fast | Faster |
| Browser | 10000+ tabs | 15500+ tabs |
| Photoshop | Fast | Faster |
| Illustrator | Fast | Faster |
| Video editing | Better | Best |
| Programming | Better | Best |
| Virtual machine | Slow for Creative Cloud | Perfect for Creative Cloud |
| Video streaming | Smooth | Smoother |
| Gaming | Smooth | Smoother |
| Price | Less expensive | More expensive |
From the table, it's pretty much clear that 32GB RAM is one step ahead of 16GB RAM in every sector. For easier understanding, we're explaining the differences point by point.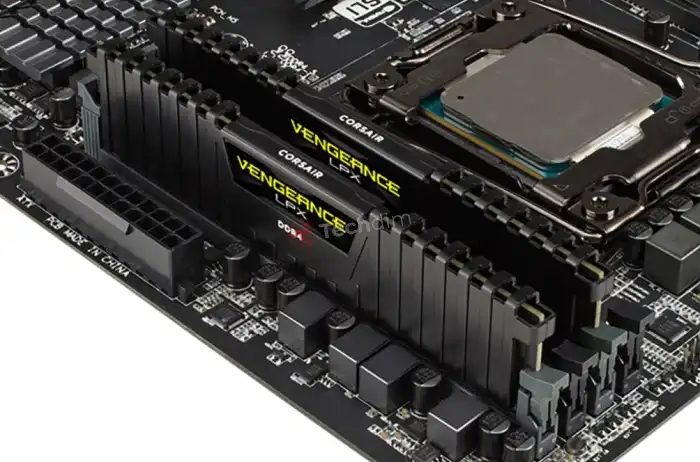 So, compared to 16GB –
You can execute your daily tasks much more efficiently with 32GB.
You can execute multiple tasks simultaneously and more smoothly with 32GB.
It takes less time to process a large file with 32GB.
You can browse almost 5500 more tabs with 32GB.
Media editing, programming, virtual machine, etc apps work faster and much better with 32GB.
Playing games and streaming is smoother and more convenient with 32GB. 
Having more potential, the 32GB is more expensive and costs more.
That's it!
Which One to Prefer Between 16GB RAM and 32GB RAM?
This far, you may have understood that the 32GB RAM is superior to the 16GB RAM. But this doesn't make it obvious to choose as your working perspective may not require the 32GB. Which one you should prefer will thoroughly depend on the stuff you do on your PC.
If you just do casual things like browsing the internet, watching movies, listening to songs, playing average games, etc then 16GB RAM is more than enough for you. Even if you do creative tasks still it's a good option. Also, it's capable of storing enough cache files without any hinder, so there won't be any problem continuing a leftover task from the condition you left it. 
But if you're a professional content creator or gamer or exclusive multimedia user, you should go for 32GB RAM to operate the relevant applications at their best. But you must remember that 32GB RAM isn't cheap.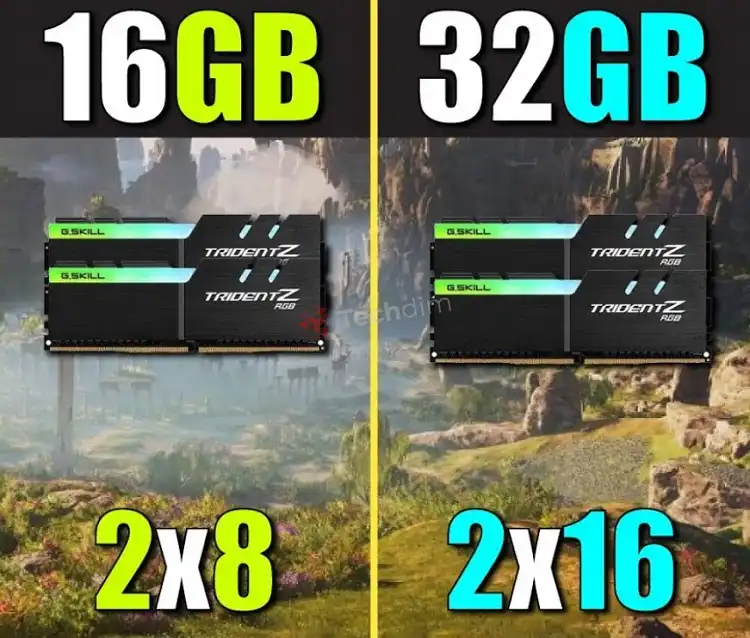 Lastly, if you do casual tasks on a regular basis on your PC, 16GB RAM is appropriate for you. Yet if you can afford 32GB then why don't you give it a try? On the other hand, if you're a heavy tasker and used to dealing with complex tasks, the 32GB RAM is for you.
NOTE: Whether you can install high-capacity RAM or not depends on your computer system. There're certain PCs that don't allow the installation of such larger RAMs. So, make sure your PC can handle the RAM. 
Frequently Asked Questions (FAQs)
Is 32GB RAM overkill?
Well, to me, overkill sounds inappropriate. You can say it's more than sufficient. Basically, 16GB is pretty much compatible to run and play modern games and heavy tasks. But when you've got 32GB, you've nothing to worry about while running multiple applications at a time or minimizing them for a long time without any unwanted close, hang, lag, or crash.
Can I upgrade from 16GB to 32GB on my laptop?
The simplest answer is NO! You can't make the upgrade as your laptop is meant to have only 16GB RAM by the manufacturer. Generally, it has two RAM slots. That's why either you can use one 16GB RAM stick with one slot by leaving the other one empty; or you can utilize two 8GB RAM sticks.
Is adding too much RAM an issue?
The truth is adding too much RAM beyond your necessity will ultimately endanger your PC's overall performance. Even though you've got enough RAM, at a certain point you won't get the expected performance from it proving the law of diminishing returns.
Conclusion
To conclude, you can't find more significant differences between 16GB and 32GB RAM except for memory space and speed. Hopefully, you've realized it from the difference section mentioned above. For more questions or queries, knock us in the comment section.
Subscribe

to our newsletter

& plug into

the world of technology