Undoubtedly, Discord is one of the most popular social platforms to connect with people worldwide. It makes daily communication entertaining by allowing regular media sharing, chatting, and streaming with friends and other communities.
However, some users complain that their Discord new messages won't go away as they find it irritating. The fact is it'll persist until they're marked as read or you prevent them from appearing in the first place.
In this case, you need to turn off Enable unread messages badge, turn on Do Not Disturb mode, etc. That means there's no need to worry about it. In this post, we're going to share efficient solutions with you in detail.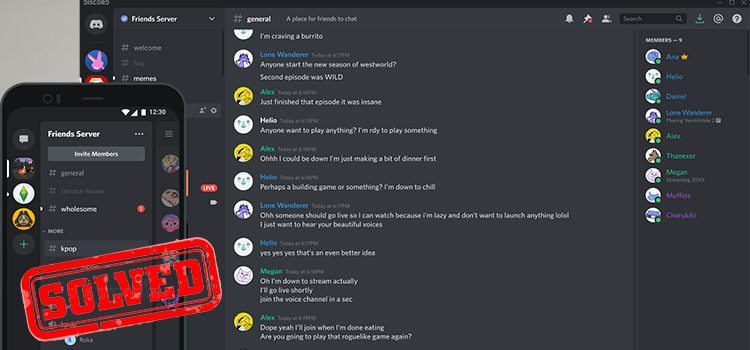 How to Solve Discord New Messages Won't Go Away?
As you already know, the problem demands preventing new messages from emerging and marking the received as read. Therefore, the solutions are relevant to these.
Solution 1: Turn Off Enable Unread Messages Badge
It'll be a better solution to disable this option in this frustrating moment. To do that –
Step 1: Go to the User Settings on Discord.
Step 2: Open Notifications from the left pane.
Step 3: Now, turn off the Enable Unread Message Badge function and close Discord.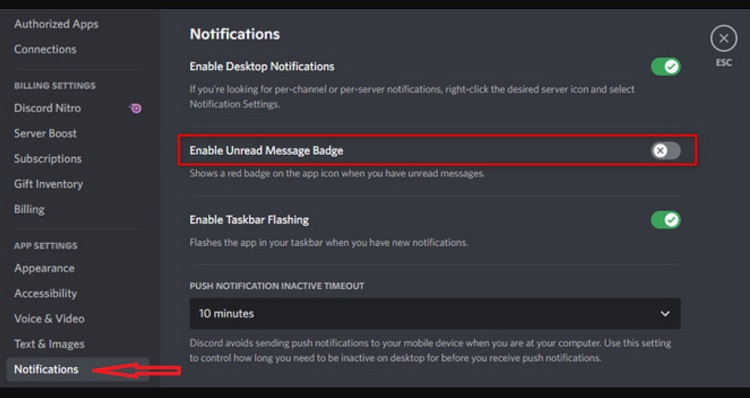 Solution 2: Turn On Do Not Disturb Mode
It's another suitable solution to your problem. Enabling this mode won't let the new messages appear so the problem gets prevented. To enable the function –
Step 1: Click on your profile/avatar on Discord.
Step 2: Now, select Do Not Disturb and close Discord.

It's as simple as this!
Solution 3: Mute Notifications for Specific Server
To prevent a specific server from bothering you with new messages, you can mute it. Now –
Step 1: Right-click on the server you want to mute.
Step 2: Extend the Mute Server.
Step 3: Choose Until I turn it back on.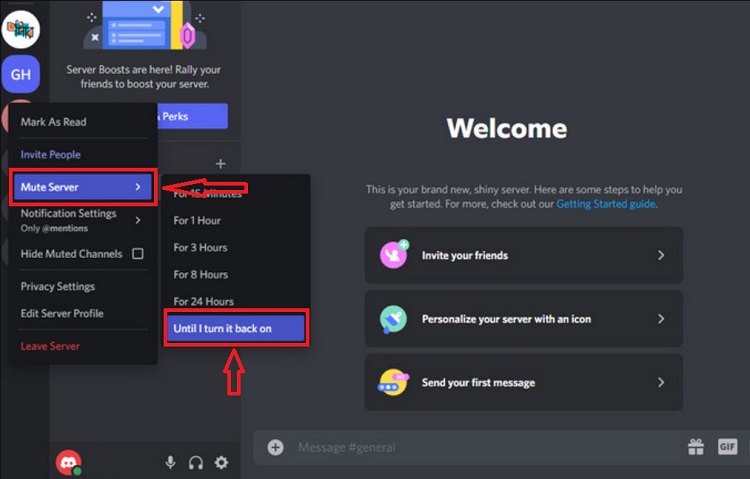 Solution 4: Read Previous Notifications
If you got some unread messages from the connected servers, then it's to blame for this problem. All you've to do – 
Step 1: Right-click on a server on Discord. 
Step 2: After that, choose to Mark As Read.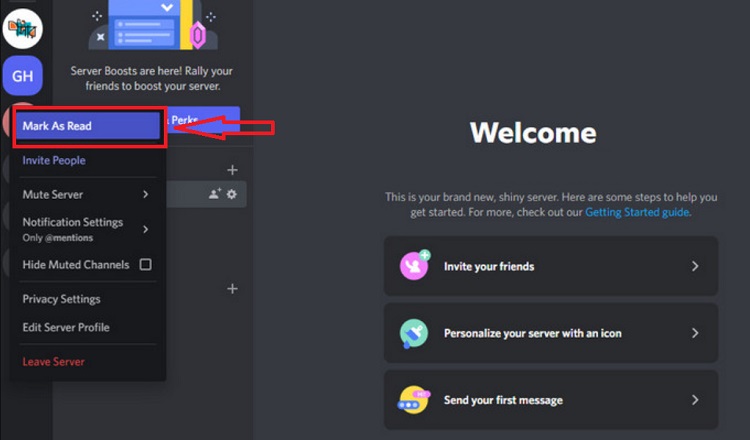 Step 3: Now, apply the same for the remaining servers.
If you can successfully apply these methods, you don't have to stress about the problem anymore.
Frequently Asked Questions (FAQs)
Why my Discord message is red?
When you see your message is red, it indicates that there's a connection error and Discord failed to send the message.
Why Discord is showing that I've unread messages?
Discord's unread section shows you messages because you haven't marked them as read from the unmuted channels. It's quite natural for Discord to show you the number of unread messages via the red badge indicator.
How to know I've got messages on Discord?
If you see any red dot on Discord, that means you've got unread messages to check. Otherwise, when you're not on Discord and you get messages then you'll get an alert about it.
Conclusion
It's hard to deny that some messages can be very important to you. Maybe it's from your loved ones or about a job circular, who knows! As some of the solutions halt new messages, you should keep the outcome in your mind. 
If this post proves helpful to you, then don't hesitate to give us feedback.