Most 4K displays allow users to select their preferred resolution for play and work. However, these resolutions are amazing for high-end video games and HD videos due to their improved quality and increased pixel count. Moreover, you can think about the scenario of a 1080p on your 4K.
If you want to know, how does 1080p look on 4k? Then I will say it is even regular HD; you can experience 1080p content better on 4K UHD television than on your 1080p television.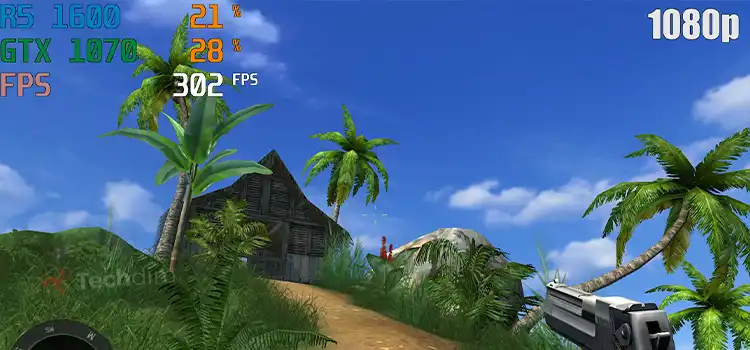 What Does 1080p Look on Your 4K Monitor?
Now let me explain the entire thing and make my statement clear. Several factors to consider –
1. Upscaling Technology:
In the case of 1080p content, it does not look worse on your 4K television. On the contrary, when you use 1080p on a 4K monitor, most 1080p content looks vastly improved. This case occurs because of a process called upscaling. However, 4K television takes the 1080p content and uses algorithms to upscale this content to a 4K monitor. 
Moreover, while it doesn't look as good as the content, it was shot in 4K natively. So, it still can allow a significant improvement over 1080p. Again, 1080p content will only take up 1/4th of the space on the television, with the rest of your screen being black. So, you should thank the upscaling technology. 
2. Modern Television Technology:
Besides, modern televisions can do more than just stretch the 1080p content out. So, the 1080p content will, unfortunately, look blurry. Contrary, when televisions use algorithms to guess and try how to fill in each pixel and create pictures that look as good as possible. As a result, 1080p content looks much crisper.
However, you need to remember that each television model can handle upscaling differently, and some brands tend to have good results than others. You don't want to look bad when you stream 1080p content on a 4K television. So, shop around for 4K UHD televisions because these have perfect upscaling. 
3. Pixel Density:
Though upgrading from 1080p to 4K quadruples the resolution, remember one more thing: the pixel density matters; however, pixel density means the total number of pictures in a given area. Moreover, you can measure pixel density by square inch because it is called PPI or pixels per inch. So, the 4K monitors can contain the same number of pixels regardless of your screen size, which is 2160 pixels tall and 3840 pixels wide. 
Furthermore, the pixel density can vary depending on your screen size because of the resolution since the resolution stays the same. Your pixel density decreases when your screen gets larger.
Again, the pixels themselves get larger, but there are fewer of them in a given area. Suppose you have a 55″ 4K UHD television with a pixel density of 80.11″, but when you have a 75″ 4K UHD television, the pixel density will be 58.74. That means the image looks less sharp when the screen size increases. 
However, when you upgrade from a 1080p monitor of a small size, 4K upgrades significantly. So, 1080p has a pixel density that is half of the 4K monitor. 
4. Video Gaming:
If you want to know about the condition of video gaming, then the answer is that 1080p video games don't look worse on a 4K television. It is like with video content. In addition, most video games look much better because of the built-in upscaling technology of television. 
Again, you can have a better experience with a 4K monitor even if your game doesn't have 4K texture built into it. But you must have to know that. The difference in quality can't be quite as perfect as Blu-ray movies or streamed video content because the contents have to be rendered in real-time rather than pre-recorded with video games. 
So, the difference in quality is more considerable in some games than in others. Suppose you have retro games that use basic graphics that can'tcan't look that much sharp on a 4K monitor. Again, RPGs, as well as action and adventure games, can see significant development in visual quality without changing the graphics setting within your game. 
However, do you know what Is the Difference Between 1080p and 4K? Many people don't know the real difference between 1080p and 4K. But it is important to know the difference between 1080p and 4K to understand. Also, you can see the video to get your concept clear. 
Frequently Asked Questions and Answers
Is OLED Better Than 4K HDR?
Yes, OLED is better than 4K HDR. However, both standard 4K OLED televisions and 4K LED televisions serve amazing viewing experiences and improvements over 1080p. But LG OLED technology can transform the home entertainment experience with cinematic colors, superior black, and High Dynamic Range with Dolby Vision support. 
Is Netflix True on a 4K Device?
Yes, Netflix is true on 4K devices because Netflix allows Ultra HD Streaming on many 4K devices. If you want to watch Netflix in Ultra HD, you require a Netflix plan that supports streaming in Ultra HD. However, a computer monitor or a 60Hz television is compatible with Ultra HD streaming from Netflix. 
Is Amazon Prime True on a 4K Device?
Yes, you can find television shows and movies on your 4K-enabled device on amazon prime by looking for rows labeled 4k HDR or 4K Ultra HD. You need to visit the television and movies category 4k Ultra HD store to figure out DVDs 4K Ultra HD Blu-rays.
How Far Must I Sit from My 65 Inch 4K Television?
People sometimes don'tdon't know how fat they must sit on their televisions. If you have a 65-inch 4K television, you must sit between 8 feet and 5.5 inches from your screen. But if you have a 70-inch television, you must sit between 6 and 9 feet away from your screen. Even if you use an 80-inch television, sit between 6.5 and 10 feet away from your TV screen. 
Conclusion
Sometimes people don't understand what screen size will be best for 4K. If you buy a 32-inch screen with 3840 x 2160 pixels and an aspect ratio of 16:9, it will offer you the most optimal display size and space for the contents. Even the 23-inch screen size is best for dividing up your screen area. 
However, If you want to check if your television is showing in 4K, go into the video setting menu or display the source. After that, you need to look at the output resolution. Again, you can check if the television is showing 4k by pressing the Info button on your television's remote control to get an on-screen display. This on-screen display will show you the resolution of your television.