According to Logitech, the mouse might take between 2 to 3 hours to fully charge from 0 to 100%. But considering the charging condition of the mouse and the health of the battery, it can increase up to 4 hours. As for the G Hub application, it does not show an accurate charging condition yet.
But we can expect that Logitech will improve their software as well as the battery technology to provide more accurate data. To know how long g pro wireless takes to charge and more, keep digging further.
Guide to Know How Much Time Does G Pro Wireless Mouse Take to Charge
Logitech G Pro Wireless mouse is quite popular among esports-oriented players that offer an amazing gaming experience. Although it was originally launched in 2018, it is still on the top shelf because of its advanced features, ambidextrous design, and incredible durability. 
Also, you will be getting a companion app to customize the settings. And as for the latency, the wireless mouse offers a great advantage there as well, compared to the other mouse at this price range.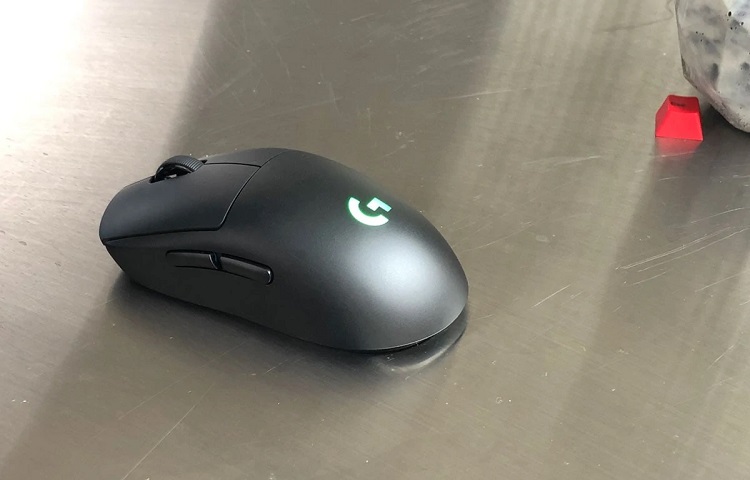 However, the amazing design of this particular wireless mouse should feel quite incredible for both left-hand and right-hand users. The size and shape of this mouse let you have a comfortable grip with a couple of side buttons that are swappable on either side. Along with all these, you are going to get 8 programmable buttons and you can map up to 15 functions. These are quite advantageous for professional gaming.
Apart from all these advantages, whenever we are planning to buy any wireless devices, the first thing that comes to our mind is the battery. We can somehow ignore the disadvantage of the latency of the device to some extent. But if the battery is not big enough and requires frequent charging, it can be pretty annoying.
Also, we expect the fast-charging feature as well, whether it is a wireless headphone, mouse, or any other device. So the battery life and the charging time is an important aspect to know before we make the purchase.
And just like that, the charging time and the battery life play a vital role in the performance of the wireless mouse too. Although Logitech has introduced lots of advanced technologies to improve their battery performance, including charging.
Some G Pro Charging Issues that Affect the Charging Time
Although the G Pro Wireless is an amazing mouse, you might face a bit of a problem with its app and the Logitech care has something to say about it. Here is what you might face and the outcome from the manufacturers.
1. Constraints of the G Pro Wireless Charging Software
Still, there is a long way to go. First of all, you can check the charging condition or how much your mouse is charged in your G Hub software. But the problem is, the software does not show you the accurate result. 
For example, your charging can go up to 40% to 45% and then immediately up to 99% in about 20 minutes. And then it might take up to an hour to reach the rest 1% and get fully charged.
Now that we all know that, this is a more common phenomenon for the battery to get stuck at 99% while charging. And the last 10% takes a lot of time. 
2. What Logitech says about it
According to Logitech, most of their top-notch wireless mouse takes up to 2 to 3 hours to get fully charged. But depending on the condition and usage of the mouse, this time can increase the time. So you can expect that it would get charged in around 2 to 4 hours.
In addition, the G Pro wireless mouse is designed to last about 40 to 50 hours on one charge. And that might vary depending on your lighting profile. So you can expect to lose about 2% of the charge in an hour. 
Using Logitech G PowerPlay Mouse Pad for Better Charging
To charge your device, you will get a standard USB charging cable with the box. But for a better charging experience, you can get a Logitech G PowerPlay Mouse Pad. Even though this is a little pricey option. But with this tool, there will be no more rushing to plug in and plug out.
Also, you will not have to leave the game at the midpoint due to charging. Although Logitech allows you to use the mouse while charging. But that was the whole point of not choosing the wired version of the mouse over the wireless one.
How to use Logitech G PowerPlay Mouse Pad
To use the Logitech G PowerPlay Mouse Pad system, first of all, you will have to connect the mouse pad to your PC via USB. Then it would work as a wireless charging station, wireless connectivity dongle, and of course a mouse pad all at once.
While connected to your PC, the gamepad is capable of generating an electromagnetic field that reaches the top of the mouse pad and hence charges the mouse. 
So if your Logitech mouse is compatible with Powerplay puck technology, then keeping the mouse on the mouse pad will automatically start charging.
Can I Leave G Pro Wireless Charging Overnight
Logitech G Pro wireless mouse offers advanced technology with their lithium-ion batteries. One of them is the protection from overcharging. So, even if you leave the mouse and leave it for 8 to 10 hours, it would not have any damaging effect on it. But since the G Pro does not take more than 4 hours, you will not have to worry about it.
Can I Use G Pro Wireless While Charging
Even if you are out of charge, you can use the G Pro wireless mouse while charging. The charging port is located on the front. To use the G Pro wireless mouse first connect the mouse to your PC via USB. And then you will be allowed to use the mouse just like the wired one.
You can leave the mouse on charge. And there is nothing to worry about the mouse getting overcharged. The advanced technology of the lithium battery will prevent overcharging while you are away. And if you do not like this option of charging through the cable while playing, you can try the Logitech G PowerPlay Mouse Pad system.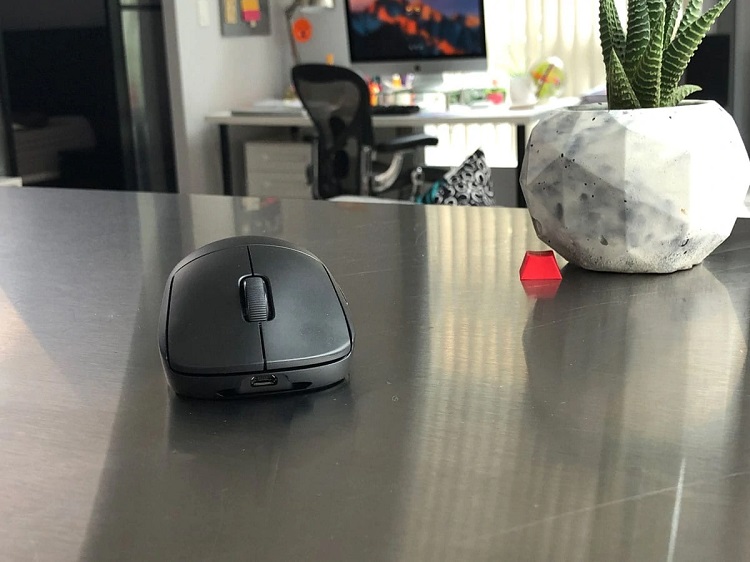 How Long Does G Pro Wireless Last
Just like all of their tech products, Logitech G Pro wireless comes with 2 years of hardware warranty. So any issue with your mouse will be taken care of, otherwise, you will get a new mouse as a replacement. Almost all the gaming mouse from Logitech offers great durability with an enhanced experience.
From the design to the overall performance, you will not find a lot of brands competing with this one. And their hardware warranty comes with almost all of their products. So, if a warranty or durability is your preference, then Logitech G Pro wireless would be the best choice for you.
Is G Pro Wireless Worthy in 2023
Logitech G Pro wireless was launched in 2018. But still, you will find it at the top of the list competing with all the new wireless mouse that is getting released with the updated technology. Because of the high-quality hardware used in this mouse and more consistent software update.
Besides, the efficient design not only gives you a comfortable grip but also improves the overall experience while you are gaming. Apart from that, you will be getting frequent software updates. And the features that the mouse offers, are still in fashion. 
Conclusion
Battery life and charging time can improve your overall gaming experience with the wireless gaming mouse. The consistent performance of the battery of this G pro mouse will amaze you for sure. And now that you know how long G Pro wireless take to charge, you have got more reasons to choose this one over the others.