How to Enjoy Virtual Reality Without Headset | Obviously It's Not Harmful to Your Health
Virtual Reality is a computer-generated extraordinary artificial environment that enables you to expertise a different reality. In another word, "Fooling your senses into seeing something that's not there, Making any unreal object real." Most VR headsets are costly and besides that, wearing a full occlusion is so annoying.
Now, if you are willing to enjoy Virtual Reality then it's not necessary to have a VR headset, you can enjoy it without them. Here we have shared the ways that you can follow to enjoy virtual reality without a headset. So, let's begin then.
Google Cardboard – Virtual Reality without Headset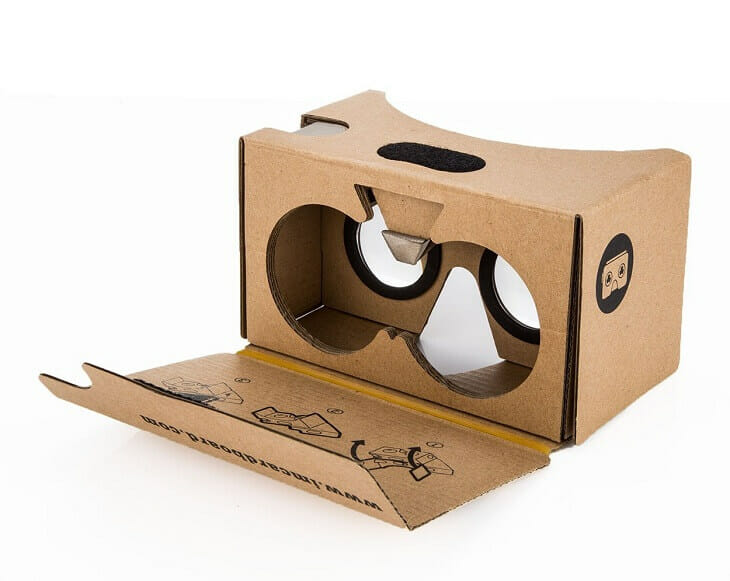 Nowadays it sounds like a joke that your typical smartphone, a couple of tiny and plastic lenses, and some strategically designed cardboard come together to form a Virtual Reality Headset but it works better as a standalone VR headset. It is necessarily a piece of cardboard folded into a box that's slightly shorter than a brick and larger than a smartphone. You can comfortably fit an iPhone or Android phone on it that is no larger than six inches diagonally. But you must run Google's Cardboard app, and voila on your Android phone. It is one of the best gear VR without oculus quest where you can play VR game and use VR app and enjoy augmented reality without headset. It will let you enjoy the amazing mixed reality.
You can easily watch VR videos from YouTube on android using this device. Also, you can play games, visit places using Google Earth, etc. For example,
360-degree videos of news reports.
Rollercoaster rides, 360 Facebook Videos, and more exciting videos.
360-degree views of Machu Picchu and other vital places you might have only dreamed of visiting.
Some Android applications allow you to play games like race cars or walk with dinosaurs.
To find out 360-videos, type 360Video in the search box and you will find your videos. After finding out the video, 
Tap the Cardboard icon in the lower right corner.
Insert the phone into the contraption.
Place your eyes and see through Cardboard's lenses.
If all are set up, then play the video and turn your head up, down and look at the sides around to see what's behind you. The phone's accelerometer sensor senses which side your head is on, and the phone's display shows you the right perspective, and you can feel a 3D view through Cardboard's lenses.
Note: iPhones are not capable of viewing YouTube 360, But you can download other Cardboard apps from the store and enjoy this. For iPhone YouTube VR 360 is the only option.
Models certified by Google are available in the market at little cost, and you can make your headset with cardboard, powered lenses, magnets, and a rubber band; find your parts or buy kits on a regular online marketplace or nearest shop.
Here is an awesome Cardboard that will let you watch VR without headset-
[aawp box="B01C2PA0KK" description="none" template="horizontal"]
The Good Side
Google Cardboard is an inexpensive and extraordinarily simplistic way to turn any Android or iPhone into a Virtual Reality viewer, It allows anyone to get in on the fun without any hassle.
The Bad Side
Here are some drawbacks that you will face while using this.
Most Cardboard models' eyepiece isn't adjustable, which could create double vision or another problem. 
Cardboard can also be problematic for those with glasses. Cardboard doesn't come with a strap to stuck on your head, so you have to hold it in your hand as you watch and move around. But I will say that don't expect this to measure up to full-fledged and pricier VR goggles like Oculus Rift, oculus quest, Sony Gear VR, or HTC Vive.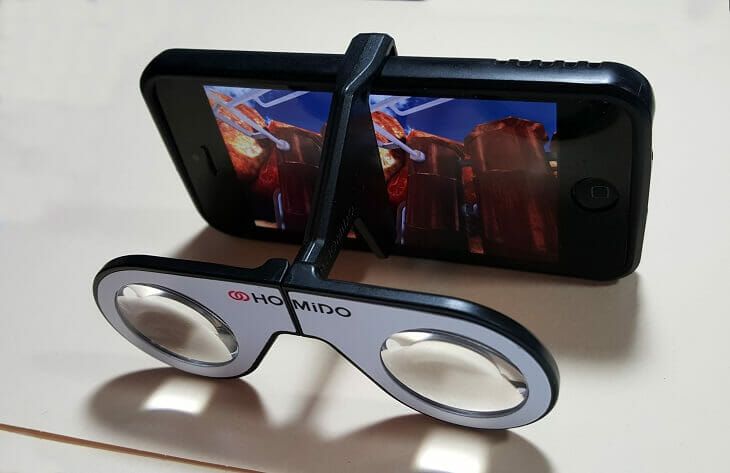 Virtual Reality is the ability to adjust your surroundings with virtual images. The main drawback in this experience is not as good as using Cardboard, or a regular Virtual Reality headset. You don't get that advantage with smartphone viewing because of the viewing angle and smaller screen size. It is very uncomfortable unless you are in a deep dark room.
Google Cardboard with Traditional PCs: How to Use

If you don't have an Android or iPhone to view VR, this is the least satisfying approach to watch VR videos on pc without headset. So, how to watch VR videos on pc without headset? Let's find out. You primarily use your mouse cursor to shift the perspective left, right, up, or down. Some windows players like Potplayer, KMPlayer supports 3D video and they are the most popular windows VR player without headset. It also works with some Web browsers and Google's Chrome is one of them. If your screen is large, then you even can use a 3D glass that has red/cyan color to differentiate front and back images of a red/cyan video that also experiences a VR feeling.
On Traditional PCs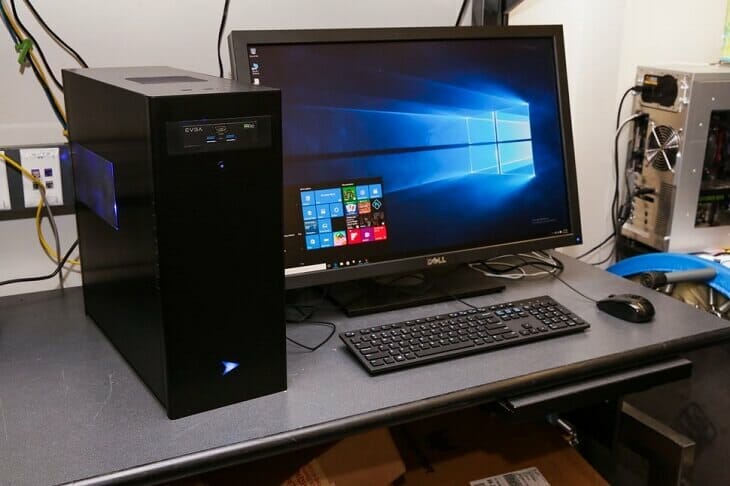 My Recommendation
As a Recent Technology, Virtual Reality already has decades of experimentation behind it, even if it is still nowadays for this latest generation of mobile devices. Virtual Reality is not just a view master for your video games and play VR video without headset. It's an entirely new medium whose real purpose is to reveal something new like creating a 3D model, and It means that you can expect a unique advanced technology to improve rapidly. To be modern, we should accept modern technology like Virtual Reality.
A lot of companies are always trying to produce app to watch VR videos without headset to improve the VR technology. Because PC VR headset is comparatively costly to enjoy VR content. But when a health harmless issue comes in front you must think about it. So I will recommend you not to use a VR device for an extended period, take a break of five to ten minutes every one hour. Because recent studies of lab research for Neurophysics have emerged adverse side effects including "cybersickness" and abnormal patterns of activity in rat brains, which also says that 60 percent of neurons of the brain just shut down in long-term Virtual Reality environments. And don't make an addiction to the virtual world. This habit can cause various health issues for you. Virtual Reality device makers also take this lab research as a serious issue.
Conclusion
Lastly, Google Cardboard is a great thing to use as an alternative of VR headsets as it is affordable and can use with ease. Though while using it with the smartphone, you don't get that advantage with smartphone viewing because of the viewing angle and smaller screen size. It is very uncomfortable unless you are in a deep dark room. On the other hand, you can get  a premium user experience while using it with PC. So, here it is, if you want to enjoy VR things in full then it's better to go for a headset.
Subscribe

to our newsletter

& plug into

the world of technology