A laptop is one of the most important investments to be made in the digital era. A mobile phone may be essential, but a computer is used to take care of more complex digital functions. It helps you use tools like excel, word, adobe acrobat, and others for work use. You can view apps and various other displays in a sized screen more practical than that of mobile phones for easier viewing. 
Buying your very first laptop or even one after that should be a thorough process with in-depth evaluating of different brands and specs for your needs. However, with many brands already in the market and new ones emerging with the latest add-ons, it becomes difficult for anyone to decide and get a useful machine. Perhaps the following expert tips can help you decide better and choose a durable laptop for your long-term use and value for money: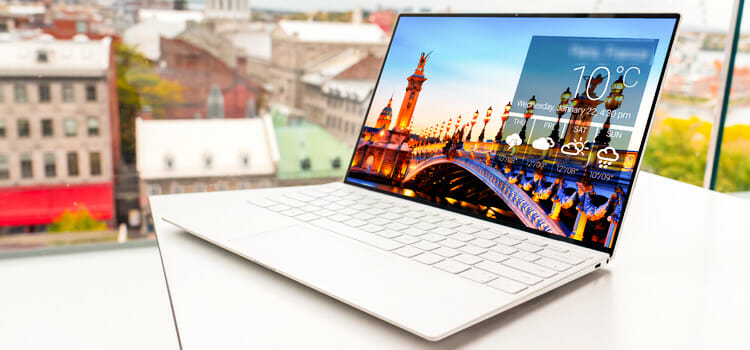 Look for Deals and Discounts
Like how tech experts like to advise, it isn't wise to buy laptops for cheap as they are exclusive devices yet delicate enough to succumb to damages with a slight error. But nobody said you must empty your pockets on a laptop that you don't even know will be useful to you or not. 
For this reason, make sure to check out different brand sites with 'sale' or 'offer' and look for discounts, coupons, etc. The advantage of these facilities will be that you get original devices with quality specs for a considerably lower price and won't have to compromise on quality as you would when buying from superficial websites. 
Get a Refurbished Device
These days you can also find refurbished PCs and laptops from different computer shops and brands that are cheaper than the new ones. Don't be mistaken; these aren't your typical 2nd hand laptops that come with an overload of problems. These used laptops are cleaned, fixed, and upgraded extensively to work just as new. However, a refurbished laptop may be a model old and not include the latest upgrades from the company. But if your goal isn't to acquire the latest gadgets, you can work just fine with a refurbished version of a laptop with your preferred specs and an extended warranty. 
Try Before Buying
Perhaps the best advice for cost-efficient laptop purchasing is to do a quality check, experiment, and compare different laptops for their functions. This personal experience with the devices will help you analyze if something is missing from the specs that are necessary for you. Things like the feel of the touchpad, screen viewing ease, portability, and so on can only be experienced by manually trying different devices to land on yours.  
Don't Fret Over Latest Additions
Lastly, before buying a usable and quality machine for your work or personal use, ensure not to get engulfed in procuring the latest features. Things like a touch screen, large RAM, sleek design, highest resolution, etc., aren't as important as the basic specifications. Thus, they can be excused if they don't fit your budget. Moreover, some of these specs may also displease your experience and make you uncomfortable. So look for the basics and find the best one from them to ensure long-term use and durability. 
Good News for Aussie Laptop Buyers
If you live in Australia or plan to order your technology from there, know that it can be really cheap, and you can get a quality laptop from any brand for AU$1,000. You can get this low rate on all companies and laptop brands and not even compromise on the budget.
Under the low price tag, these laptops come with the basic needed functionality for common users in homes and offices. So find any reasonably priced laptop in a computer sale in Australia that suits your work from home or long-term use needs for a fairly squat bill that is easy to manage. 
Get These Specs
When it comes to the specific functions and specifications you need from a long term and adequately performing laptop for different tasks, there aren't really any high traits to look for. the following specs can be the best for you and won't be that highly priced to procure anywhere in the world:
Size – 15.6 is conventional for desktop use. 
Battery – 8 hours of battery life.
Display – LED-Backlit, and IPS are both great options
RAM & ROM – 4GB RAM and 512GB storage.