Is SPDIF Same as Optical Cable? Reveal the Secret
SPDIF (Sony/Philips Digital Interface) and Optical are two types of cable and they have shared a common goal which is transmitting audio signals. As they have a common work to do, have you ever wondered whether they are the same or not? 
If you have then you are not alone as many of the users also think that SPDIF and Optical cables are the same. But the reality is they are not the same thing as they have a lot of differences between them. If you have confusion between these two cables then this article will help to clear all of them.
Today we're here with the answer to why SPDIF isn't the same as Optical and what differences make them different from each other. So, without any further ado, let's begin.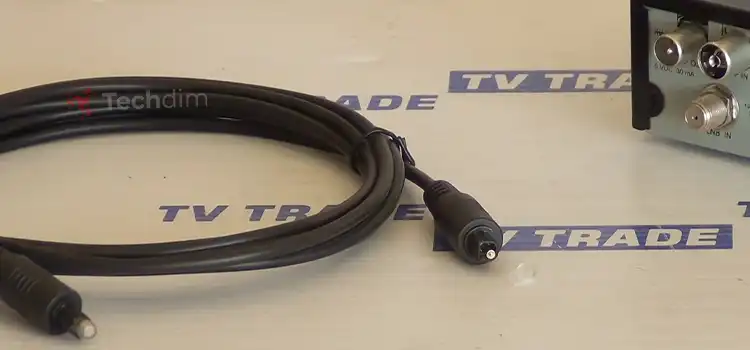 Are SPDIF and Optical the Same Thing?
As aforementioned both cables share a common interest but they are not the same. The main difference you will get to see is the signal transmission. SPDIF or Sony/Philips Digital Interconnect Format was developed for replacing coaxial cable and later on, Optical was developed. Besides the signal transmission, they have other differences as well. Here we have provided a chart that includes the differences between SPDIF and Optical. It will surely help you to understand why SPDIF isn't the same as Optical.
| | | |
| --- | --- | --- |
| Parameters | SPDIF | Optical |
| Encoding System or Signal Transmission | PCM | TOSLINK |
| Channels Carrying Capacity | 2 | 8 |
| Sound Quality | Susceptible to interference which provides average sound quality. | Less prone to interference and provide better sound quality. |
| Data Transfer Way | Electricity. | Light. |
| Compatibility | Can process digital signals only. | Can process digital, lossless audio formats like DTS-HD. |
Here are the key differences between SPDIF and Optical cables. Also, you can see that the signal transmission technology and data transfer way are totally different between these two cables. Optical uses TOSLINK signal transmission technology which makes it immune to electromagnetic and other types of electrical interferences. As a result, you will get a noise-free sound output.
In this case, SPDIF will fail. 
SPDIF has lesser channel carrying capacity and has limitations while processing signals whereas Optical has wider options in both fields. 
So, by now, it can be said that SPDIF isn't the same as Optical.
Is It Possible to Interchange SPDIF and Optical?
Unfortunately, the answer is no. It's not possible to interchange SPDIF with Optical in any way. They have totally different encoding system profiles. They work in different ways and have different signal transfer speeds. To simply answer, can you use your iPhone's charger to charge an Android? Isn't it impossible? The same goes for SPDIF and Optical as well.
Frequently Asked Questions and Answers – FAQs
What is a SPDIF port used for?
The SPDIF port is used for transmitting uncompressed or compressed digital audio signals. It is widely used in home theaters, computers, and other type of digital sound systems.
What is the same as SPDIF?
The digital coaxial cable and SPDIF are the same thing. Both are used for transmitting digital audio signals. So, that's why you can name them as the same thing.
Does SPDIF support Dolby Atmos?
Unfortunately, the answer is no. SPDIF doesn't support Dolby Atmos. Basically, Dolby Atmos uses object-based audio and SPDIF doesn't support object-based audio. 
Conclusion
To sum up, SPDIF and Optical cable aren't the same thing. They have a lot of differences between them which can point out the differences clearly. Both can be used for different purposes to achieve the actual output. So, choose anyone between these two and have a peaceful sound experience today.
Subscribe

to our newsletter

& plug into

the world of technology