How Cluttered Software Affects Your Phone's Performance?
Your phone can handle numerous games, videos, photos, web pages, and apps. However, running these tasks in the background can significantly impact your phone's performance. Have you ever taken a photo and forgotten to close the camera app? You may have noticed that it continues to consume power from your phone's processor. There is a relationship between a phone's performance and its load level. We can say with confidence that software affects performance. The more software you have, the more difficult it is for your smartphone to process it all. It is wise to always keep your device and software up to date.
How to Optimize Smartphone Performance?
#1 Floating Window Feature
By displaying the current memory usage, Floating Window helps you track which tasks are affecting your Android's performance. It also offers a convenient "clean" feature that closes unnecessary tasks with just one click. If you notice your phone slowing down, make sure to regularly "clean" it with a Floating Window. This will ensure a smooth and optimized Android experience.
To open the Floating Window feature in your DFNDR app, tap the menu icon. From there, select "Settings" and click on "Floating Window." Simply slide the slider to the right to enable it. Once enabled, the feature will run and automatically assess your phone's performance. It only needs to be enabled once.
#2 Smart Cleaning
The peculiarity of this method is that you can use the cleaner app to quickly search for various garbage. You can use the automatic cleaning feature in CleanUp. If necessary, a powerful iPhone cleaner allows you to compress data and get rid of outdated software. It is best to use the app for regular clean phone up or quick cleaning. You will need to manually filter phone apps as the service will not remove them. The application cleans only what can be safely removed from the device.
#3 Clean Up Your Home Screen
Maintaining a clean home screen can help speed up your phone if it lacks sufficient RAM or has a slower processor. Live wallpapers and widgets consume resources, with the latter potentially updating in the background. The most noticeable impact is often seen in what's known as "home screen redraw." Switching away from a resource-intensive app like Chrome causes a brief delay as your icons, widgets, and wallpaper reload. Keeping your home screens organized helps to prevent this inconvenience.
#4 Delete Unused Apps
Downloading apps for ordering food, editing photos, and other purposes is common. However, having unnecessary apps on your phone can significantly slow down its performance. It is advisable to delete such apps to enhance your phone's speed. If uninstalling isn't feasible, you can disable them instead. To disable an app, go to settings > apps and programs > open the app you want to disable > click on the disable option and confirm.
#5 Update OS
Companies frequently release updates for both Android and iOS operating systems to enhance performance and eliminate bugs. If you haven't installed the latest software update on your phone, this could be a potential cause for slow performance. Simply connect your phone to WiFi, navigate to settings, open "About phone" or "System updates," search for available updates, and initiate the installation process.
#6 Use a Better Launcher
Your phone's default launcher is typically tailored to highlight its standout features. However, it may not always prioritize speed or efficiency and might include unnecessary features.
The Play Store offers numerous top-notch third-party launchers, with many optimized for speed. We highly recommend Nova Launcher, but we encourage you to explore different options to find the ideal fit for you.
#7 Remove Antivirus
Android users often consider antivirus software as a means of achieving peace of mind, but it is unnecessary and comes with drawbacks. It causes phone slowdowns and drains battery life. However, if you limit your app installations to trusted sources like the Play Store or Amazon App Store, the chances of encountering malware are extremely low. As a result, an antivirus app becomes unnecessary.
#8 Use Lite Versions of Applications
Many popular apps have lighter versions available, such as Facebook Lite and Messenger Lite. These simplified apps consume fewer resources compared to their full-featured counterparts, reducing strain on your phone's performance. As a result, you can enjoy faster app performance without overburdening your device.
#9 Choose a Faster Browser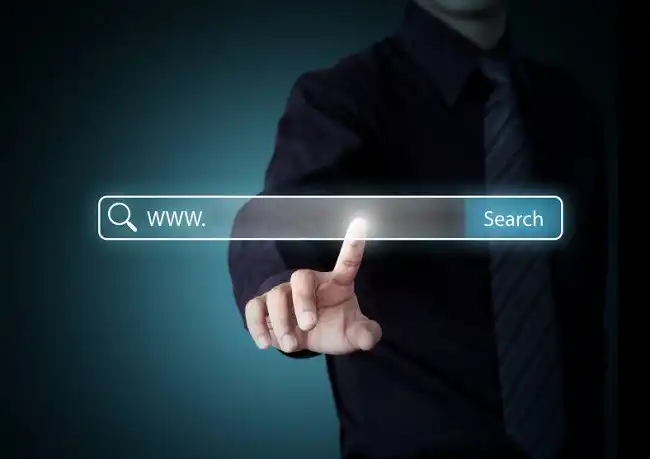 Chrome is the default web browser on Android, known for its resource-heavy nature. There are various methods to improve it, but a superior alternative is switching to a different browser.
Puffin has been identified in benchmark tests as the fastest Android browser. If a Chrome-like experience is desired, options such as Brave or DuckDuckGo can be explored. Both are based on Chromium but remove unnecessary clutter on websites to enhance browsing speed.
Conclusionsmartphone
When a device starts to run out of memory, meaning there is less than 20% left, you may see a significant drop in performance. This may not be as noticeable while there is 10-20% memory, but once you reach 90%+ memory capacity, any smartphone will take longer to process information. This is because the device has nowhere to store the temporary data it uses while apps are launching and running. If you clear the memory and use other methods to speed up your smartphone, you can get your smartphone back to its original speed.
Subscribe

to our newsletter

& plug into

the world of technology