Blue Light Filter Keeps Turning On (Easy Methods to Stop)
The blue light filter keeps turning on after turning the blue filter mode on. This is because of the hidden settings of your phone. You can use a different launcher to turn it off. The phone launcher turns on the blue light filter on its own. 
The blue light filter turns on every evening and turns off in the morning. The time can be according to your location. It detects your location and the time of your region then it turns on in the evening and turns off at night. Or you can customize your time according to your need.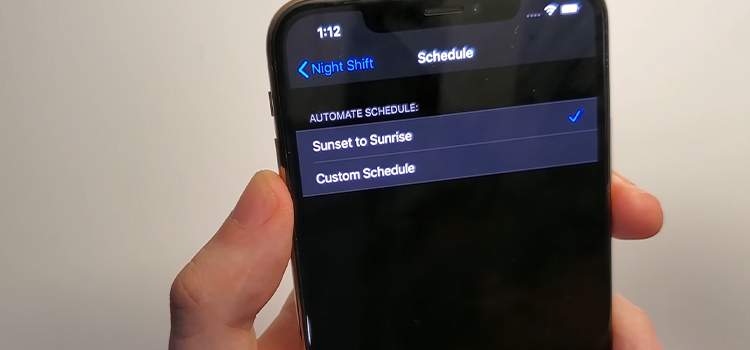 How Do I Stop My Blue Light Filter From Turning On
Here are some steps for a Smartphone to turn off the blue light filter.
Go to settings (you can find an icon on your device).
Open display settings.
You can see an option called night mode (also can be written as a blue light filter, eye comfort shield, night shift, etc), open the option. The variation is because of different companies of phones. 
Then you can turn it off.
 You can also change the schedule from there.
For some models of phones, the blue filter mode can't be stopped by turning off the mode from the system app. If you turn off the blue light filter, you can see the orange color became lighter but it does not disappear automatically.
This happens because of the system launcher of your phone. You need to use a different launcher, some other app, etc to turn it off. Following are a few of them.
1. Using the Nova Launcher
Install nova launcher.
Go to settings. Then search for 'Home screen'.
Select Nova launcher.
Now go to the home screen and press and hold on a blank space in the screen. 
Select widgets.
Select 'Activities' and hold your finger on it. Drag it to a blank spot on your home screen.
Click the arrow beside 'settings' from the activities.
Then select 'Night Mode'.
Open 'Night mode' and turn off the night light. Then select 'Turn on automatically' to never.  
2. Using the Google Playbooks App
Install the Google playbook app from the play store and open it.
Open any document from your phone.
Tap on the screen and you can see a control menu bar.
You can see an "Aa" button. Press it.
Tap on the settings icon.
Press the 'none' option from the schedule.
You can use this process for any phone. 
Why Does My Blue Light Filter Keep Turning On S8
The system app of Samsung S8 can't turn off the blue light filter. So you can use a different launcher on your phone to turn off the blue light permanently. For that, you can use the nova launcher. The steps for turning off the blue light filters are:
Download the nova launcher and install it.
Go to settings and search for the home screen and select nova launcher.
Tap on a blank space on your screen and go to widgets.
Select activities and hold that button for a while and put it in a blank space.
Find settings from there and click on the down arrow of it.
Find night mode and select it.
Then you can see the icon on your screen and open it.
Select turn on automatically to never.
Conclusion 
I suggest you turn off the blue light filter from the settings. If this does not work then try another launcher. Because some phone brands' blue light filter is always on. You should turn on your blue light filter if you spend enough time on your phone. 
Subscribe

to our newsletter

& plug into

the world of technology