In some instances, you may find yourself needing more PCIe slots. As it's known to all, the number of PCIe slots is limited on a motherboard. Now, you are wondering how you can add more PCIe slots to your motherboard. Is it possible to do so?
Well, the answer to this question is Yes. You can add more PCIe slots with a PCIe splitter or riser. But there are some limitations when using any of them. And sometimes people opt to go for a new motherboard. In today's article, we're here with the procedure of adding more PCIe slots in a motherboard.
To find out how you can do it, go through this article and enhance the PCIe slot limit on your rig.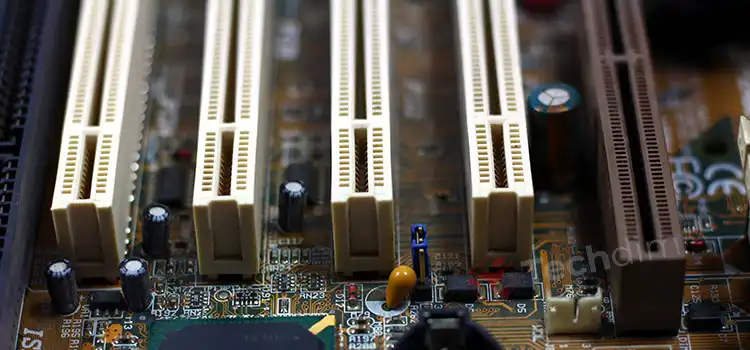 Methods to Add More PCIe Slots on Motherboard
When you are looking for how you can add more PCIe slots to your motherboard then you will only get two options on your hand. Either,
you can buy another motherboard that has more PCIe slots and fulfill your requirement or,
You can buy a PCIe splitter or riser to add more PCIe slots.
The first option may not be affordable for you and you will opt for the second one. Buying a PCIe splitter or riser is way more inexpensive than buying a new mobo. But using a PCIe splitter or riser has limitations. Let's have an in-depth discussion now.
Use PCIe Splitter or Riser to Add More PCIe Slots
In your nearby store or Amazon, you will find the PCIe splitter. Basically, the PCIe splitter is used in the PCIe x1 slot but you can use it in an x4 or x8, or x16 slots without any issue. There is no incompatible issue with using a PCIe splitter. You can connect a PCIe splitter 4.0 to PCIe 3.0 slot.
The installation process is simple,
Buy a PCIe splitter, and open up your PC.
Look for the available PCIe slots, always use the smaller slots as the number of bigger slots is limited.
Now, install the PCIe splitter there. You have successfully added more PCIe slots on your motherboard.
Limitations of PCIe Splitter
The splitter will increase the number of PCIe slots but it has some limitations. Let's find out about them.
PCIe splitter only increases the PCIe slots, not the bandwidth. The expansion card that you will use in those PCIe slots will only get the bandwidth speed of the primary host. For instance, if you are using a splitter of version 3 and the primary host PCIe slot is version 2 then the added expansion card will get version 2 speed instead of version 3.
The PCIe splitter also doesn't increase the PCIe lanes number. If you have split a single x1 slot into two x4 slots, the number of slots won't be 8 then.
Also, if you have installed the splitter in a PCIe x1 5.0 slot then the bandwidth speed will be 3.938 GB/s. Now, the splitter has 4 PCIe slots then the bandwidth will be divided by 4. That's why you will need to choose the expansion cards carefully. Otherwise, you won't get the expected output from your expansion cards.
Frequently Asked Questions And Answers
Are PCIe splitters good for crypto mining?
Yes, for crypto mining, you will need more GPUs and the splitter will help you to get more GPUs in your system.
Is PCIe splitter and PCIe riser the same?
Yes, they are the same thing with different names. When you are willing to do crypto mining, you will need to go for the PCIe riser as it lifts the GPUs above the motherboard, and for the rest cases, you will need a PCIe splitter which will be installed on the motherboard and the components will stay there.
Conclusion
To conclude, you can easily add more PCIe slots to your existing build by using the PCIe splitters. But there are limitations, so if you don't have any issues with them then a splitter will be a good choice for you. Otherwise, we will suggest you buy an advanced mobo with more PCIe slots.