Blue Screen of Death | Reasons and How to Fix This
Blue screen of death (BSoD) is a horror for average pc users mainly because it's an error message that comes with a sad face, a QR code, and very little information on why or how it occurred. And oftentimes the reasons can be fatal to trigger this. In this article, we're going to show you how to fix the blue screen of death.
What is Blue Screen of Death
Blue screen of death or, stop error, appears in Windows operating systems whether it is 32bit or 64 bit ( You may interest which one is better ) when the computer encounters a system crash. This can happen for bad driver updates, tweaking important Windows registry values, or even hardware problems like RAM or disk failure. Essentially it's an error screen indicating that Windows failed to safely run the computer. This stop error is displayed on almost all the available versions of Windows in the event of crashing.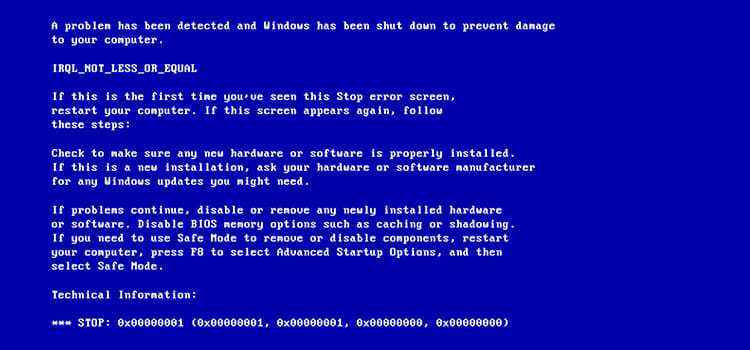 The blue screen comes with a stop code and a QR code that contains information about the reasons for the error. Sometimes the screen can also contain file names that are responsible for error. According to the codes, the methods of fixing this error can vary because there may be several reasons for it to occur, some more fatal than the others and some can be fixed very easily.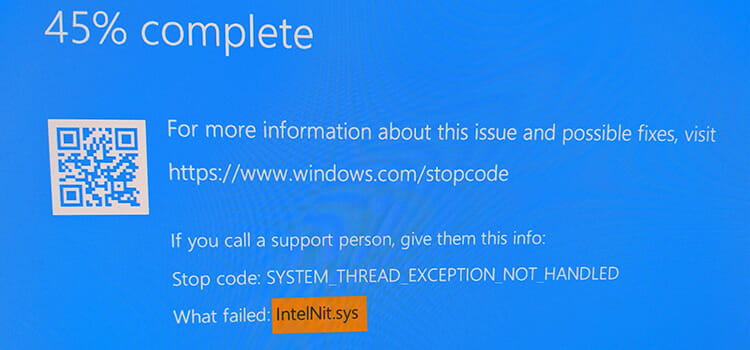 Common Reasons for Blue Screen of Death
The stop error occurs generally after updating the Windows or installing a newer version in the system, or just after starting the computer. Some programs like antivirus or other preinstalled applications can become incompatible after updating the OS, and thus can trigger the error. In this case, you can easily boot into safe mode and uninstall the application.
Other times there may be driver issues. Updating driver software can cause it. Here you can rollback drivers to previous versions. Another possible reason is faulty or incompatible hardware like damages in the motherboard which is a vital cause of the blue screen of death, in that case, you have to change it. To understand the reasons, we have to look at the stop codes shown in the error.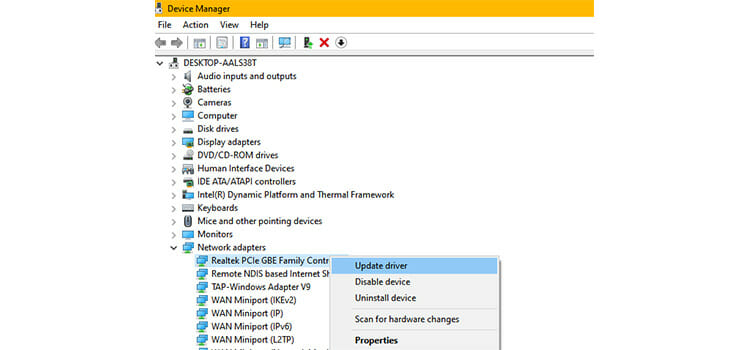 Basic Error Codes of Blue Screen of Death
Memory Management
Stop code: MEMORY_MANAGEMENT occurs when computer memory (RAM) doesn't function properly. For example, in overclocked RAM, getting insufficient voltage, faulty ram, or not enough memory. To fix this problem, you can ensure RAM settings are correctly set in the BIOS settings.
To detect the hardware fault, the "Windows Memory Diagnostic" tool can come in handy. It is located under Control Panel> System and Maintenance> Administrative Tools, but can be launched directly by searching in Windows. If the RAM itself is faulty, you may have to try a new one to bypass this error.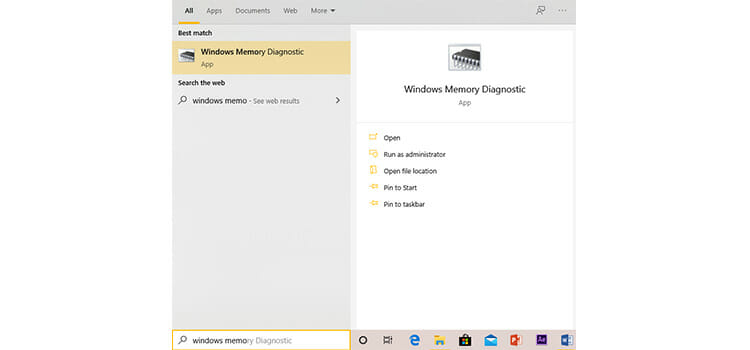 Page Fault
Stop code: PAGE_FAULT_IN_NONPAGED_AREA is a common error triggering bluescreen which occurs when a program asks for an unavailable page from the memory. It can also occur for overclocking. The solution is to disable virtual memory. To do that, right-click on "This PC" or "My Computer" and select "Properties". From the page go to "Advanced System Settings" which launches the System Properties menu.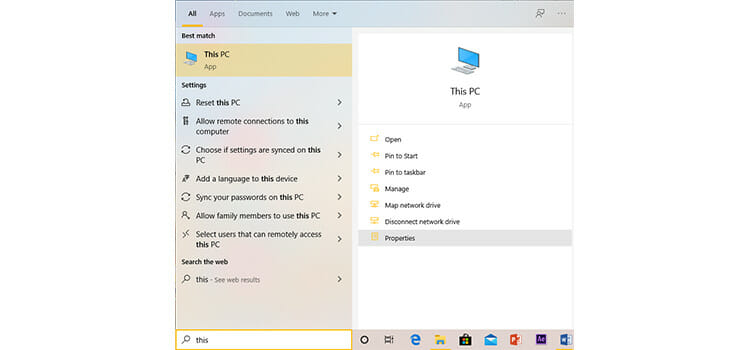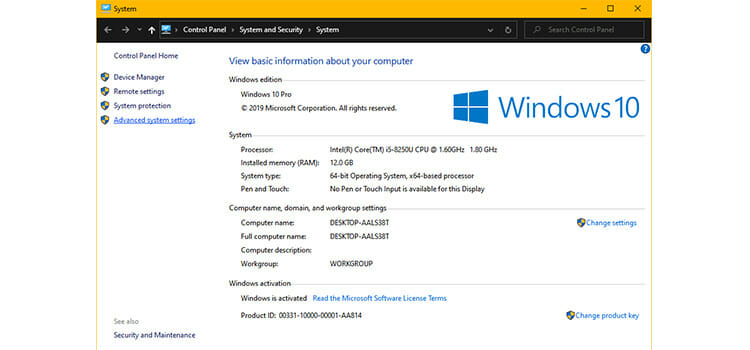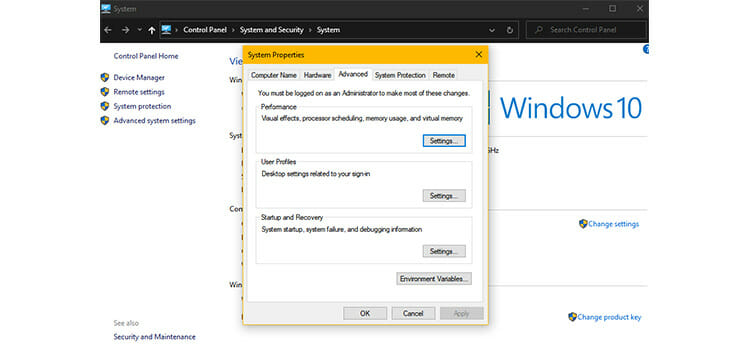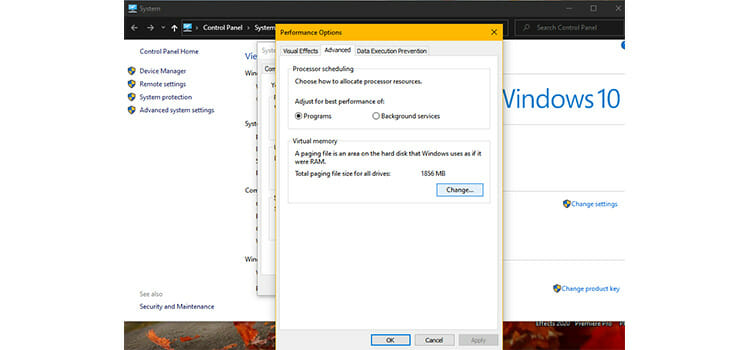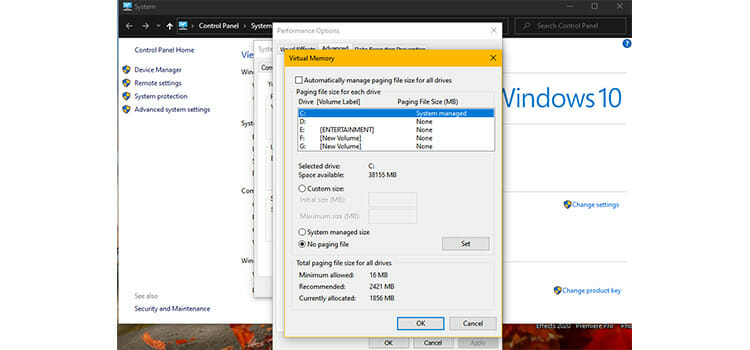 Go to the "Advanced" tab and select "Settings…" under "Performance" and in the "Advanced" tab you can find the Virtual Memory option. Click on "Change…" and uncheck "Automatically manage paging file size for all drives" and select the "No paging file" option. Then restart the computer and the error shouldn't occur again. If this doesn't solve, a System Restore may be the best thing to do.
Interrupt Request Level
Stop code: IRQL_NOT_LESS_OR_EQUAL is a similar problem as the page fault. Here a program tries to access or use a memory reserved or protected by the Windows for another important task. Commonly driver software asks for these sections, and it occurs typically after installing a new device driver or BIOS update. So the best step is to update the drivers or reinstall them. Another method is using the "Windows Memory Diagnostic" tool and restarts the computer.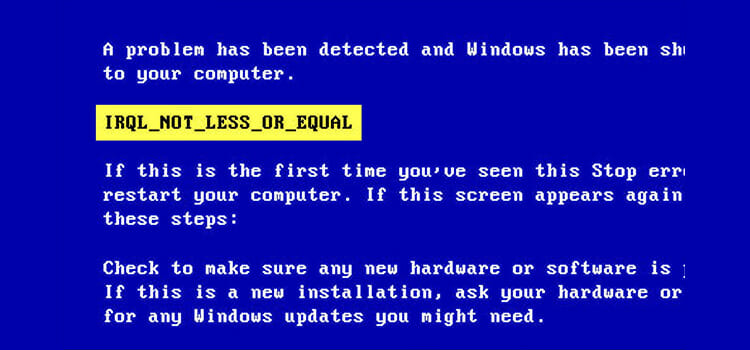 Inaccessible Boot Device
Stop code: INACCESSIBLE_BOOT_DEVICE occurs typically after updating the Windows on the startup when Windows can't reach the system partition. This may occur due to changes in hard disc settings in BIOS.
In this case, you can try to change the disc mode in BIOS from IDE to AHCI or vice versa, in the "Configure SATA" menu within the Storage Configuration tab. There are plenty of other reasons like outdated drivers that need to be updated, in that case, you can use driver tools for updating or the presence of malware which can be uninstalled through booting in safe mode.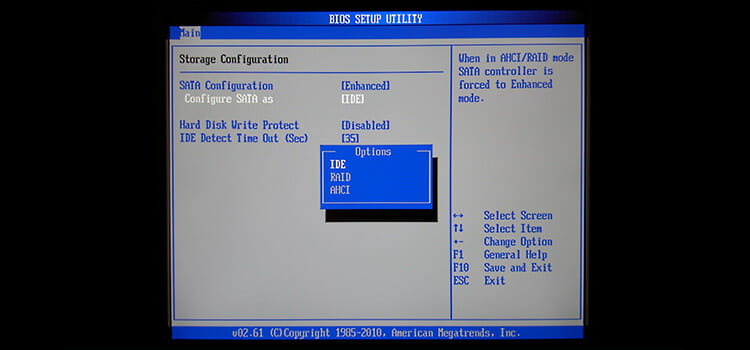 File System Error
Stop code: FAT_FILE_SYSTEM or NTFS, which means there may be issues with the hard drive or SSD. If the issue is software-based, updating the drivers is the best bet. Then scan your pc using command prompt. If you are familiar with this, then we think you should also know how you can clear the screen of Command Prompt in Windows. Open command prompt as admin and type "sfc/scannow" to start scanning your pc for issues.
Sometimes the error occurs if any folder locking software is used. Another possible reason for this error can be a faulty hard disc. The hard disc often faces physical damage which can hamper its ability to function properly, in which case you may end up buying a new one.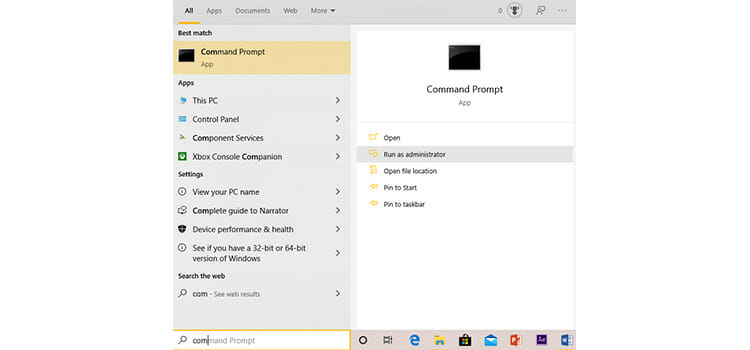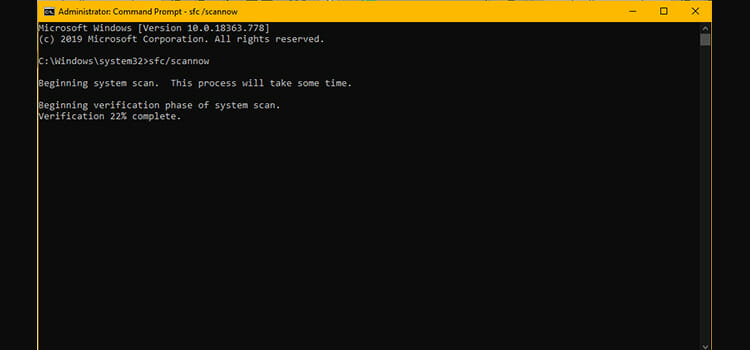 Data Bus Error
Stop code: DATA_BUS_ERROR often means there might be issues with the memory, possibly because the RAM isn't responding well. Firstly, run a memory check utility from any 3rd party software like "MemTest86" to detect issues.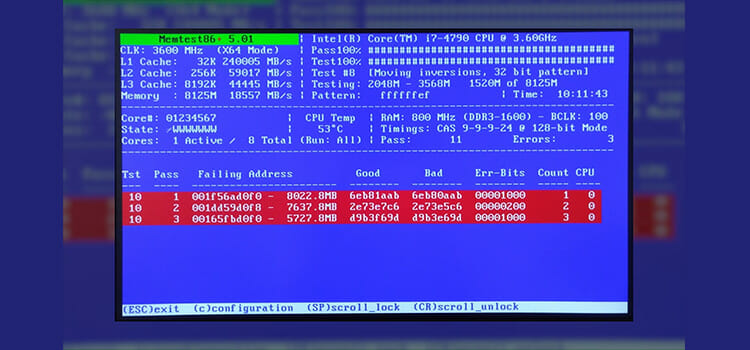 If the problem doesn't resolve, try putting the memory stick to another slot, or test your computer with a new memory stick. Another step is to change the power supply. Often, fault in the power supply can hamper proper voltage transmission between hardware to run the computer at default settings.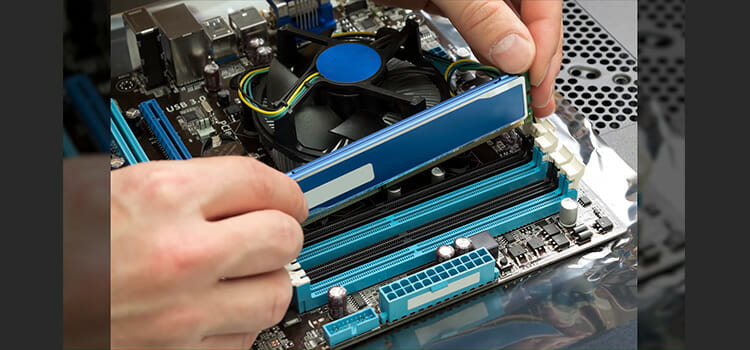 How to Fix Blue Screen of Death
Boot into Safe Mode
Troubleshooting many of these problems require booting into safe mode to uninstall harmful or disrupting applications or drivers. There are many ways to do so. If you can access your desktop, search for "Msconfig" or "System Configuration" in the windows, and inside the Boot tab, check the "Safe Boot" option and restart. You'll boot into safe mode. After done, uncheck the "Safe Boot" option and restart again.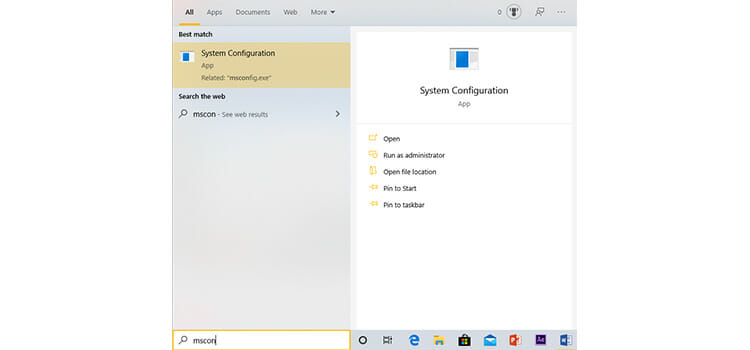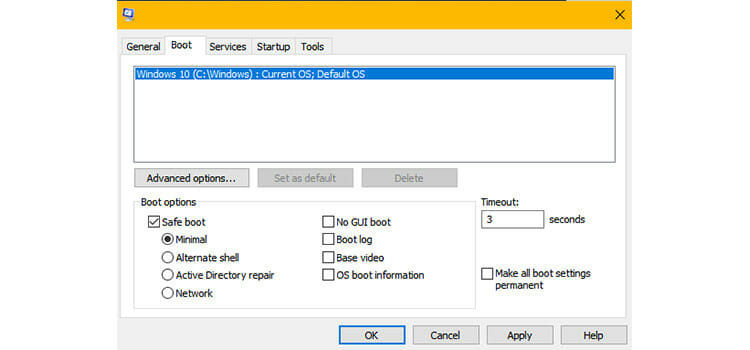 You can also do it in the lock screen by holding the Shift button and selecting "Power Options> Restart" while holding it.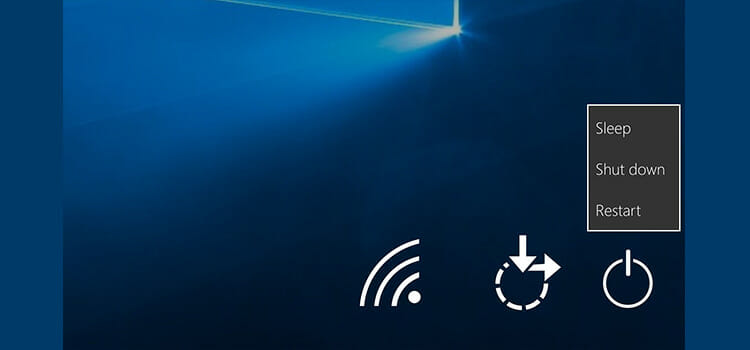 If you can't go to the desktop, you can try launching the "Windows Recovery" menu. It launches automatically after 3 consecutive failed boot attempts. From it, choose "Troubleshoot> Advanced Options" which will enable you to use other methods like launching Command Prompt or Automatic Startup Repair. For safe mode, select "Startup Settings> Restart" and choose option 4 "Enable Safe Mode" by clicking 4. The pc will boot into safe mode.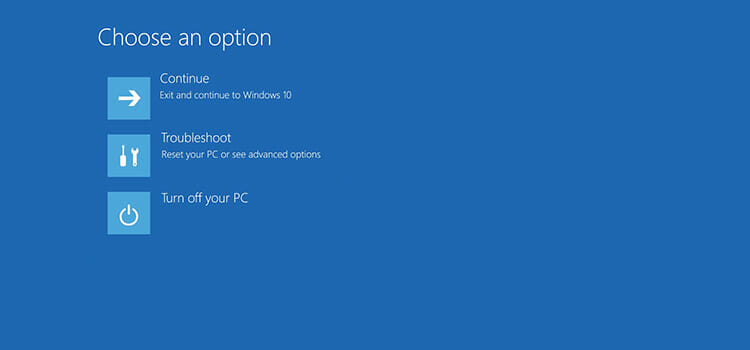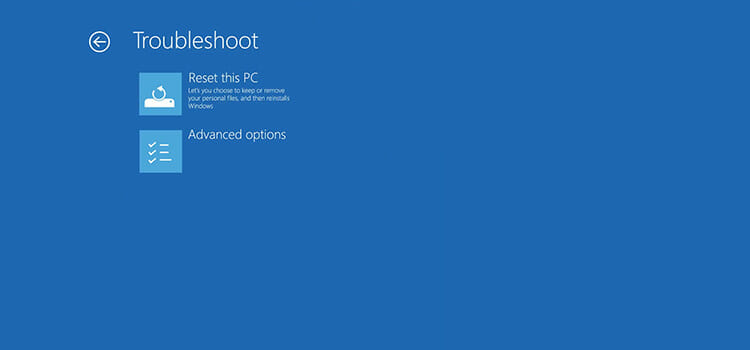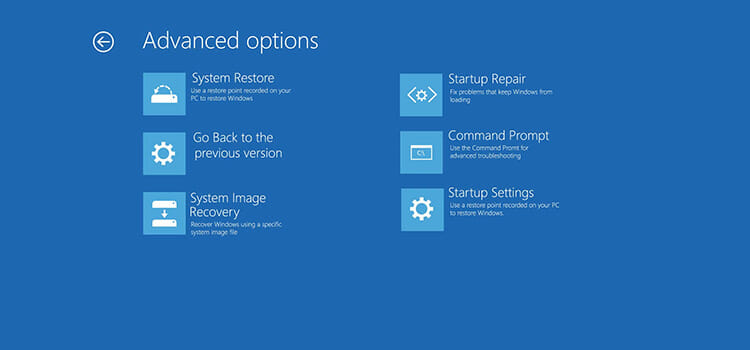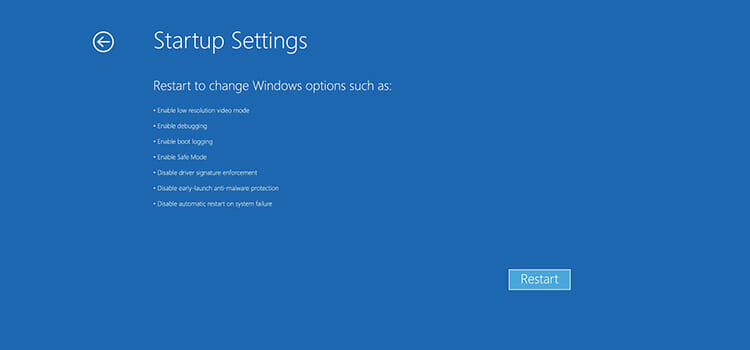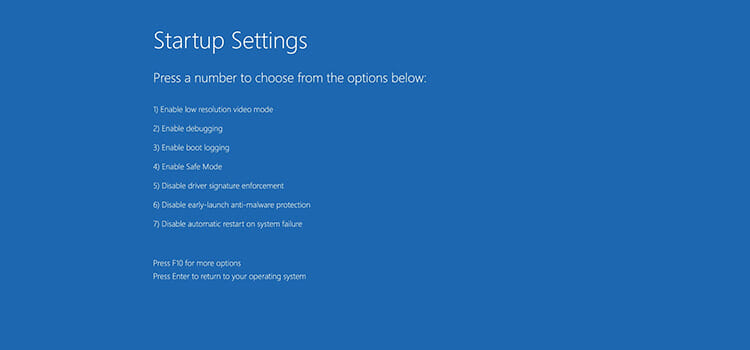 Conclusion
In this article, we've introduced some basic steps on how to fix the blue screen of death. You should be able to bypass this error from these steps. But if all else fails, this error may occur simply because there are faults in the hardware.
If so, you should contact technicians and may have to plan for a new RAM or hard disc and check if it's working properly. Common practices like keeping the drivers up to date, not overclocking hardware, and cleaning the interior of the computer regularly can prevent such errors to occur.
Subscribe

to our newsletter

& plug into

the world of technology