Can You Advertise on Telegram | Overcome Problems That May Arise
Although Telegram is a relatively new messaging platform, it has gained much popularity over the years. Simply because of its privacy-centric user policy and no-nonsense file-sharing feature. Telegram is free to use, and has more than 700 million active users. So, it's ideal for reaching potential customers and clients.So, if you were wondering can you advertise on telegram, the answer is yes. You can run effective ad campaigns through telegram. In this article, we'll describe why telegram advertising can be profitable for your company and how to do it.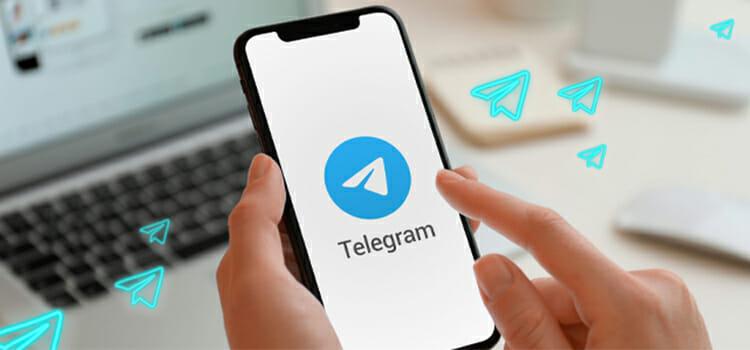 Type of Products and Services You can Advertise on Telegram
According to telega.io, the following is most often advertised on Telegram:
Online courses in marketing, programming, design, etc.;
Trial lessons of a foreign language;
Specialized online services and tools for professionals, such as designers, copywriters, marketers, advertisers, and entrepreneurs;
Products from banks that expect to find solvent clients in the messenger;
Internal resources of Telegram.
However, these are just general trends. In fact, you can advertise on Telegram everything you want – from handicraft courses to real estate. The main thing is to know how to search for the target audience on the selected topic. In addition, you can advertise on Telegram both external (sites and applications) and internal resources (channels, chats, bots). If you are promoting a platform, keep in mind that the main Telegram advertising traffic comes from mobile devices, which means that your site must be adapted to mobile.
Advantages of Choosing Telegram as a Marketing Tool
Nothing in this world is perfect. Telegram too comes with its own pros and cons. Continue reading below to know them and decide for yourself if it's the right platform to advertise your product or service.
Cost Effectiveness
The first advantage is that telegram is very cost-effective. Not only it is cheaper than some other platforms, but it also saves you some money on the resource. Because using telegram bots, you can automate most of the tasks related to your ad campaign.
Greater Reach
Even though telegram has a much less user base than other messaging platforms like WhatsApp, its users are much more engaging. Because telegram is much more than a simple instant messenger. People use it as a social media platform. So, you get increased and more effective brand reach in telegram.
More Engaging
With features to keep pinned message, telegram makes it much easier for anybody to find what you want them t find. Also, it boasts a hashtag feature that works just like any other social media platform. Using these, you can keep users, in other words, potential consumers, more engaged, which is a must to run successful ad campaigns.
Loyal Customer Base
You have to understand that the users you have in your telegram groups are voluntary users who subscribed to the channel because they wanted to. So, they are already interested in what you have to say or the type of content you offer in your channel. This makes it much easier to build a loyal customer base.
Disadvantages of Using Telegram for Advertising
If you are thinking about whether you can advertise on Telegram on your own, then pay attention that this is possible if you have special knowledge and skills of effective online promotion. Otherwise, you may encounter a number of difficulties:
Attracting advertisers;
AppStore and Play Market-specific requirements;
Drop-in ad performance;
Burnout of creativity;
Worsening conversion rates, etc.
The experts of the website telega.io note that one of the most serious and widespread problems during an advertising campaign is the drop in the effectiveness of ads. This can happen for two reasons:
Out of AUdience
Firstly, you may be running out of audience for your ad campaign. For example, if you set up ads for 20 thousand people, then when the audience decreases to 70-80%, the base will start to end. Some users are not online for several days.
Excessive Competition
Secondly, the drop in audience coverage may be due to high competition in your topic. For example, competitors have raised their CPM, and your ads are losing out to competitors at an auction bidding per ad impression. You will have to raise your bid to get the number of hits back.
How to Advertise on Telegram
When you are done logging into your telegram account, select your channel to advertise. You'll be asked to fill some necessary details like your name, email, phone number, country, city, etc. Then it's time to create your ad.
Telegram also offers a great feature that allows you to copy any ad. So, if you like a piece of advertisement and want to make a similar one for your business, you can do so with just a few clicks, rather than starting from scratch. Visit their official promotion page for more info.
Frequently Asked Questions and Answers
How much does it cost to advertise on Telegram?
For business, it is 100$ per 10k visits or views. It is 80$ for entertainment and for finance it's 110$.
Can I monetize my Telegram account?
No, telegram doesn't allow monetizing group or channel subscriptions. So you can't monetize your account in any way.
Is Telegram free for commercial use?
Yes, for personal and commercial use, telegram is free for both. Also, commercial users can utilize free bots.
Final Thoughts
So, now you know whether you can advertise on Telegram. But you also know that you may face a number of challenges. To overcome them, contact the online service telega.io. It provides high-quality services in the development of advertising strategies and will certainly create effective Telegram advertising for you.
Subscribe

to our newsletter

& plug into

the world of technology