Screen tearing is a visual artifact that can appear on some display types, such as Gsync technology. This artifact appears when the screen's image is "ripped" into many fragments, creating an unsettling and unappealing visual effect. There are a few solutions to this problem, such as turning off Gsync or switching to a different monitor.
You may witness screen tearing if you utilize Gsync on an Nvidia GPU and monitor. The screen tearing occurs when frames are out of sync with the refresh rate. This generates annoying artifacts and glitches on the screen when playing. 
About Screen Tearing And Gsync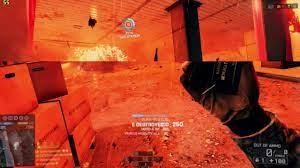 When a game's frame rate exceeds a monitor's refresh rate, screen tearing, a visual artifact, results, causes the image to split into two or more fragments, which may be highly distracting and ruin the immersion. Adaptive sync technology, such as Nvidia's Gsync technology, is one answer to this issue.
G-Sync Functions
G-Sync is a technology that synchronizes the refresh rate of your monitor with your graphics card, thus also eliminating screen tearing. The screen tearing occurs when the video card and monitor are out of sync, causing new frames to be drawn on top of old ones, resulting in an unpleasant effect.
Gsync's Mechanism of Preventing Screen Tearing
Gsync, a new technology, syncs your monitor and graphics card to prevent screen tearing. Gsync prevents screen tearing by displaying only graphics card-processed images. Gsync's adaptive refresh rate adapts to the game or movie. So if you're playing a fast-paced game, it will adjust to avoid lag and screen tearing.
Reasons Why Screen Tearing Occurs With Gsync On
There are many different causes of screen tearing. The common problem is that your graphics card may produce frames faster than your display can refresh them. For example, this can happen if you use a gaming laptop with an integrated graphics card and a high-refresh-rate external display.
If your computer isn't powerful enough to handle the demands of the game you're playing, screen tearing may also occur. Even if your graphics settings are lowered when playing a demanding game on a low-end machine, screen tearing may still happen.
How to Fix Screen Tearing When Using Gsync
When utilizing Gsync, you can do a few things to stop screen tearing.
The first step is to confirm that your graphics card is inserted correctly into the PCI-E slot.
You also need to update your drivers.
You could also try modifying the refresh rate or turning off Vsync.
Your display might need to be replaced if none of these solutions work.
1. Make Sure Your Graphics Card Fits in the PCI-E Slot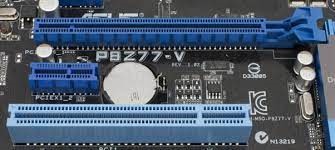 G-Sync users often experience screen tearing due to faulty graphics card PCI-E slot insertion. If your graphics card is misplaced, screen tearing may occur. To repair this, remove your graphics card and replace it in the PCI-E slot. Before starting, check for loose wires and proper placement.
2. Update Your Drivers

Screen tearing is one of the issues that outdated drivers can bring on. Therefore, the first thing you should do if you're having this problem is update your drivers. Next, visit your manufacturer's website to find the latest graphics card drivers.
However, this procedure may be challenging and time-consuming. As an alternative, you may automate the procedure for yourself by using a driver update tool. One of our favorite programs, Driver Easy, is free to use.
3. Try Disabling Vsync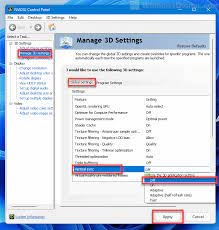 The first thing you should do if Gsync is causing screen tearing is to turn off vsync. Sync will probably stop the ripping. However, it could also lead to slower frame rates. This patch is appropriate for you if a decreased frame rate is acceptable. However, you'll need to find another solution if you want the greater frame rate that vsync offers.
4. Last Resort | Replace Your Monitor
Screen tearing is a type of visual artifact that is typically viewed negatively. You could believe you are protected from this issue if you have an NVIDIA graphics card and a display supporting NVIDIA G-SYNC. Unfortunately, screen tearing can still occur in some games even with G-SYNC turned on.
Frequently Asked Questions (FAQs)
Does G-Sync Cause Screen Tearing?
Not at all, according to G-Sync. By synchronizing your monitor's refresh rate and your graphics card's framerate, a technique called G-Sync helps to lessen screen tearing. The good news is that you can do a few things to resolve screen tearing if G-Sync is on.
How Do I Stop Screen Tearing Without G-Sync?
Enabling V-Sync in graphics settings can prevent screen tearing without G-Sync. This should avoid screen tearing by requiring GPU rendering at display speed. However, this setting causes increased input delay and lower framerates. Using RivaTuner or MSI Afterburner to cap framerate at or below the display refresh rate reduces screen tearing.
Should I Turn Off G-Sync?
G-Sync is a technique that synchronizes your display's refresh rate with your graphics card's frame rate. This may lessen ghosting, stuttering, and screen tearing. G-Sync, however, can potentially cause input latency. Therefore, you might wish to disable G-Sync if you have any of these problems.
Final Words
In conclusion, screen tearing when using Gsync may be avoided by updating your graphics card, utilizing in-game options, and modifying your refresh rate. If you are still having issues, it is advised that you get in touch with NVIDIA for more help.