Do You Get Notified When Someone Logs Into Your Amazon Account? [ANSWERED]
We've all been there. Late-night scrolling, adding items to our cart, and then, an unexpected pang of anxiety: Is my Amazon account secure?Maybe someone, somewhere snooping around my personal shopping hub. You might wonder whether you will get notified when someone logs into your Amazon Account.
To ease your worries momentarily: yes, Amazon does have a system to notify you when someone logs into your account from an unfamiliar device or location. It's a security feature designed to allow users to secure their accounts from any unwanted cyber threats.
However, you have to make sure that the feature is enabled for you to get the notifications. If you aren't sure whether your account is secured or not, this article is just for you. Stay with us till the end to find out how and when you can get notified when someone logs into your Amazon account.
Do You Always Get Notified When Someone Logs In?
Amazon, akin to a cyber-guardian, has integrated multiple layers of security. They're not just handing out keys to your account! It's like a super-secret treehouse with a password, a handshake, and maybe a retina scan. (Okay, not the retina scan, but you get the gist.)
But the question is, if someone attempts to waltz into your Amazon account without an invite, does Amazon give you a heads-up?
For sure! Amazon is the vigilant neighbor who spots everything and would likely ring the alarms if they see something amiss. They notify you via email if they detect any unfamiliar login attempts.
But wait! Have you enabled this security feature for your account? Check right now!
How to Enable Security Notifications for Your Amazon Account
Sometimes, it's not just about knowing, but about taking proactive measures. Here's where you channel your inner superhero.
Solution 1: Enable The Security Alert Feature of Amazon
To set this up, 
Step 1: Go to Your Account > Login & security > Security alerts.
Step 2: Under Login alerts, select Email and/or Text message.
You can also choose to receive notifications for specific types of login activity, such as:
Sign-ins from new devices or locations.
Unsuccessful sign-in attempts.
Changes to your account information.
Solution 2: Enabling Two-Step Varification
Two-Step Verification (2SV) is the digital world's equivalent of having two locks on your door. You've got your password (Lock 1) and a unique code sent to your device (Lock 2).
To enable Two-Step Verification on your Amazon account, follow these steps:
Step 1: Go to Your Account > Login & security.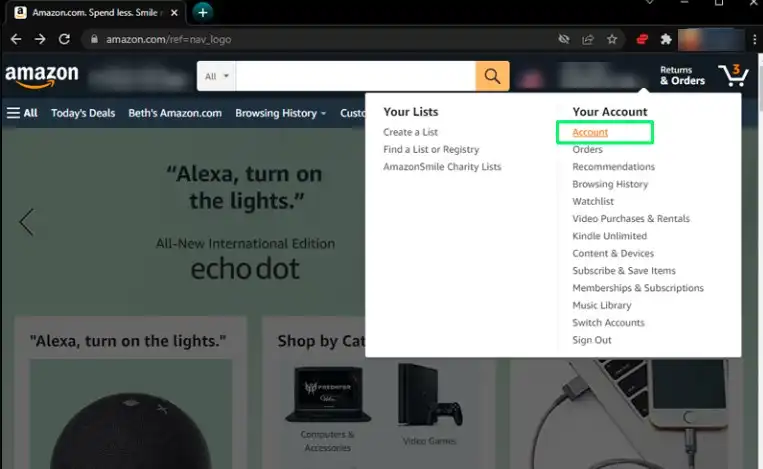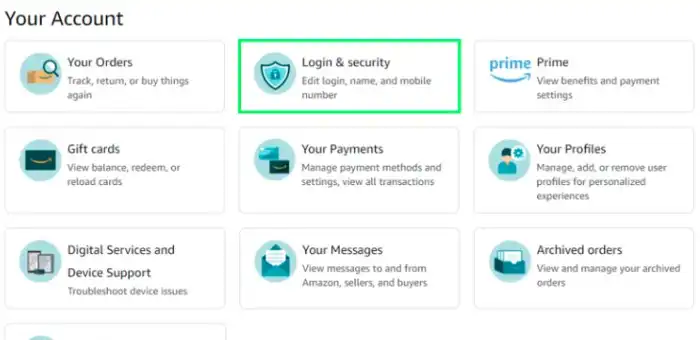 Step 2: Select Edit next to Two-Step Verification (2SV) Settings.
Step 3: Click Get Started.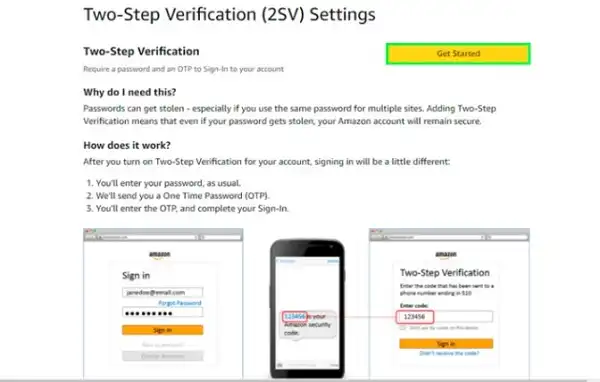 Step 4: Choose how you want to receive your verification code. You can choose to receive it via text message, or authenticator app.
Step 5: Enter the OTP that is sent to your phone number or authenticator app code and click Continue.
Step 6: Review your 2SV settings and click Enable 2SV.
So even if someone sneaks past the first lock, the second one's there to trip them up. Always have 2FA enabled; it's like having a guard dog and a security system.
Solution-2: Amazon Device Verification
Device Verification feels like when you know all your friends by their shoes. To set up Amazon Device Verification, follow these steps:
Step 1: Go to Your Account & Lists > Content & Devices.
Step 2: Select Your Registered Devices.
Step 3: Verify the devices and remove them if any unrecognized devices are detected there.
Step 4: Click Save Changes.
Every device has its signature, and with Amazon's Device Verification, you can see which devices have been tiptoeing into your account. If there's a pair you don't recognize, it's time to take action.
Bonus Tip: Keep Your Amazon Account Secured
Prevention is always better than cure. So, you must take measures to secure your Amazon account. Here are some important tips to follow:
Use a strong and unique password for your Amazon account, and don't use the same password for other online accounts.
Enable two-step verification for your Amazon account.
Emails can get hacked. So, have a backup like a phone number or the Amazon app.
Be careful about what links you click on and what attachments you open in emails and messages. Phishing attacks are a common way for scammers to steal account information.
Grab the Amazon app and activate notifications.
If you notice any suspicious activities in your account, immediately report it to Amazon.
Wrapping Up
So, to wrap up our journey through Amazon's digital fortress: Yes, Amazon's got your back. They notify you, offer tools to strengthen your account, and let you take control. Remember, the online world can be a bit like the Wild West, but with Amazon's security features, you're not just any cowboy; you're the sheriff in town! Thank you for joining us on this excursion. If you have lingering questions or just want to chat about your favorite 90s pop songs (no judgment here!), drop a comment below. Happy shopping, and may your cookies always be chocolate chip!
What Others Are Asking
Q: Does Amazon Notify Me Every Time Someone Logs In?
A: Account Verification is a part of Amazon's security framework. So, you'll get notified about unfamiliar or suspicious login attempts, ensuring you're informed of potential breaches. However, it is always safe double-check in your account settings to ensure maximum security 
Q: What Should I Do If I Notice An Unrecognized Device In Amazon Device Verification?
A: If you get notified about any unrecognized device in Amazon, immediately change your Amazon password and consider enabling or refreshing your 2FA settings. Additionally, contact Amazon customer support for assistance.
Q: Can I Disable Email Notifications From Amazon?
A: Yes, you can customize or disable specific email notifications via your Amazon account settings, but it's recommended to keep critical security notifications active.
Q: Is Device Verification The Same As Login Notifications?
A: No, device verification is different. It allows you to see a list of devices that have accessed your account but doesn't send notifications. It's a useful tool for monitoring your account's device activity while the login notifications are to inform you about unrecognized logins.
Thank you for reading, and stay safe online!
Subscribe

to our newsletter

& plug into

the world of technology