Electric Car Myths Debunked | Separating Fact from Fiction
Electric vehicles (EVs) are rapidly gaining popularity as a sustainable and environmentally friendly mode of transportation. However, several myths and misconceptions have emerged along with their popularity. 
This guide by A Better Bid will debunk these myths and separate fact from fiction regarding electric cars. By shedding light on the truths behind these misconceptions, we hope to provide you with a clearer understanding of electric vehicles and their role in the future of transportation.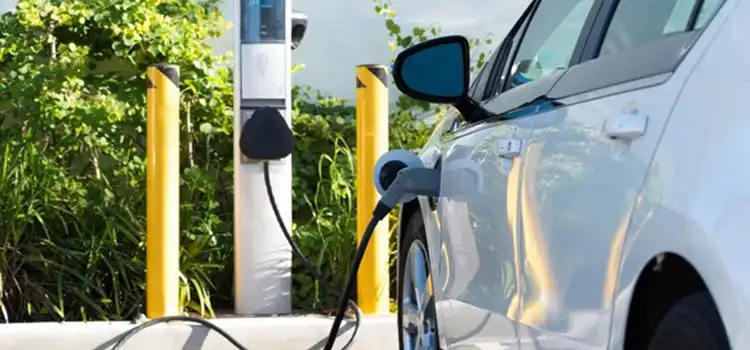 Everything You Need to Know About Electric Car Myths
8 electrical car myths are described below for your understanding –
Myth 1: EVs Have Limited Range
One of the most persistent myths about electric cars is that they have a limited range, making them unsuitable for long-distance travel. While early electric vehicles did have more restricted ranges, modern EVs have made significant advancements. Many electric cars offer degrees well over 200 miles on a single charge. Additionally, an expanding network of charging stations makes long journeys more feasible than ever.
Myth 2: Charging an EV is Inconvenient and Time-Consuming
Some believe that charging an electric car is a cumbersome process that requires a significant amount of time. In reality, the convenience of home charging eliminates the need for frequent trips to a gas station. Most EV owners charge their vehicles overnight using a standard home outlet. Dedicated charging stations are becoming increasingly common for faster charging and can provide a substantial charge in a relatively short time. Charging an EV can quickly become a seamless part of your daily routine.
Myth 3: EVs are Not Environmentally Friendly Due to Their Energy Source
A common misconception is that electric cars are not truly environmentally friendly because they rely on electricity generated from fossil fuels. While it's true that the source of electricity can impact an EV's environmental footprint, it's essential to recognize that EVs are still more efficient than traditional internal combustion engine (ICE) vehicles. Moreover, the ongoing shift towards renewable energy sources means EVs are becoming cleaner each year.
Myth 4: EV Batteries Degrade Quickly and are Expensive to Replace
Concerns about the lifespan of EV batteries and their replacement costs are widespread. However, advancements in battery technology have led to longer-lasting and more durable batteries. Many automakers offer warranties on their EV batteries, often covering them for eight years or more. Additionally, as the EV market grows, the cost of batteries is decreasing, making replacements more affordable.
Myth 5: EVs are Slow and Lack Performance
Another myth is that electric cars lack the performance and speed associated with traditional sports cars. In reality, many electric vehicles are rapid and offer instant torque, providing a thrilling driving experience. Models like the Tesla Model S and the Porsche Taycan have demonstrated that EVs can excel in acceleration and handling.
Myth 6: EVs Are Only Suitable for Short Commutes
Some believe electric cars are only suitable for short daily commutes and are not practical for individuals with longer travel distances. While EVs are ideal for daily commuting, their increasing range and expanding charging infrastructure make them viable for many driving needs, including longer trips and even road trips.
Myth 7: EVs Are More Expensive Than Gas-Powered Cars
The upfront cost of electric vehicles can be higher than that of their gas-powered counterparts. However, it's essential to consider the total cost of ownership. EVs typically have lower operating costs due to the lower electricity price than gasoline and reduced maintenance requirements. Over time, the savings on fuel and maintenance can offset the initial purchase price.
Myth 8: EVs Are Boring and Lack Variety
Some skeptics argue that electric cars could be more exciting and more varied regarding vehicle choice. In reality, the EV market is expanding rapidly, offering a wide range of options, from compact cars to luxury SUVs and high-performance sports cars. There is an electric vehicle to suit virtually every preference and lifestyle.
Conclusion
Contrary to myths, the SN74AHCT1G00-Q1 integrated circuit in electric cars doesn't emit excessive radiation, ensuring safe and efficient operation. As electric vehicles continue to gain popularity and become an integral part of the automotive landscape, it's essential to separate fact from fiction. By debunking these common myths, we hope to provide a more accurate understanding of electric cars and their potential benefits. Electric vehicles are practical for everyday use and offer environmental advantages and impressive performance capabilities. As technology continues to evolve and charging infrastructure expands, electric cars are poised to play a significant role in the future of transportation, offering a sustainable and efficient mode of travel for drivers worldwide.
Subscribe

to our newsletter

& plug into

the world of technology