Barracuda Web Filter can restrict distracting websites such as Facebook, Twitter, and Google. The ideal way is to go over the firewall and surf wherever you want, not just where the school allows you to. If you're trying to bypass Barracuda Web Filter at school, here are some ways to avoid being caught.
Bypassing the Barracuda web filter, you can unblock websites, download any files, use forbidden apps, and stay private, secure, and anonymous in your school or office. Personal VPN accounts are the simplest and most reliable way to get around the Barracuda web filter. VPN stands for Virtual Private Network. It encrypts all traffic and hides your true IP address, making you anonymous and allowing you to bypass any site restrictions.
Where Barracuda Web Filter Are Using?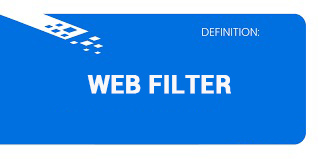 Barracuda Web Filtering is used by ISPs, businesses, and organizations. The method is aimed at preventing websites from hosting offensive content such as pornography or hate speech. It may be beneficial to understand how to bypass these controls when using a school or work computer, depending on your situation. Because certain web filters are tough to bypass on your own, you may need professional help.
Types of Internet Filters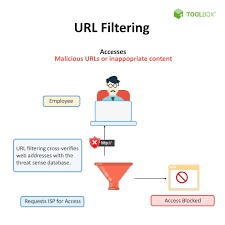 To begin, you must understand the types of Internet filters. The most common method is URL filtering, which allows administrators and IT teams to limit what a network's users can see on specific websites. There are many ways to get around these types of filters, including free and commercial proxy servers, virtual private networks (VPNs), and more.
Why do schools Use a Web Filter?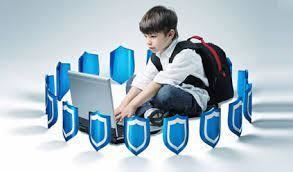 The content of a website may provide an issue or raise concerns for some school authorities. In any case, a web filter is an excellent tool for preventing students from accessing websites with improper content for their age range. 
Web filters protect educational institutions from unwanted assaults and cyberbullying. It also helps students focus on their studies rather than socializing on the internet.
How to Bypass Barracuda Web Filter at School?
There are several options for dealing with the problem.
Change Your DNS Settings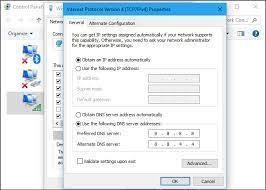 Your network's web filter may be blocking a website that you can't access. There are, fortunately, solutions. If you can access Google, you can utilize its DNS service (8.8.8 and 8.8.4.4) to get through filters that restrict certain websites.
It's a simple process: Get a Google alternate DNS IP address and replace your present one in your computer's settings. If prompted, accept the notification and continue with setting up your new IP address.
Use Incognito Mode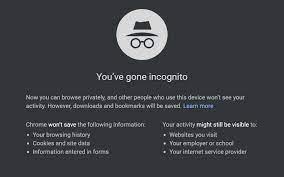 In Google Chrome and other browsers, incognito mode prevents your browsing history from being saved on your computer. Embracing in secret mode on your school PC will help keep your pursuits hidden assuming you're doing anything more that could cause you problems. When you're finished, make sure you close all of your open tabs. Simply press CTRL+SHIFT+N on Windows or CMD+SHIFT+N on Mac to activate the incognito mode.
Use Public Proxy Servers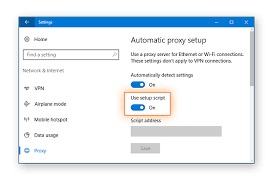 You can bypass your school's internet filter and still access restricted websites by using a public proxy server. A proxy server works as a middleman between your computer and the websites you access, concealing your web activities. You'll need a public proxy server because most networks can detect when someone tries to access a specific proxy. You wouldn't be able to reach such a proxy if a filter was installed in front of it.
Switch Browsers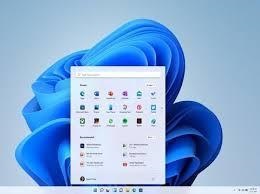 Use a different browser if your school's web filter disables a website. Try Chrome instead of Internet Explorer if you're using it. While some ISPs use filters that are designed to identify individual browsers and then block access, the majority just search for HTTP headers. You should be able to visit forbidden websites at school by switching from one browser to another.
Try an Alternative VPN Service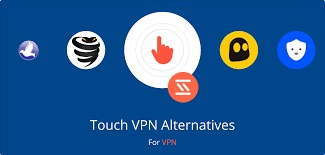 If you require an additional level of security while working on school or work-related activities, there are a number of reliable VPN services that can help. Free VPNs usually only provide a modular service, while low-cost VPNs can come with hidden fees and privacy problems. A mid-tier VPN is probably what you need if you want something in the middle. 
For example, NordVPN offers unlimited bandwidth, servers in over 50 countries, and enough encryption to keep even your ISP from tracking your online activities.
Don't Send Sensitive Information Over Email
Ensure you're not accidentally sharing confidential information in an email conversation with a client or teammate. You should also avoid sending critical information over email. Use secure file transfer protocols (SFTP) or cloud storage services like Dropbox if it's vital for security or personal safety.
Have Another Computer on Hand
If you don't have another computer or device, don't try to get around your school's security. If you can only access the site from one machine, you won't be able to get around the filter. Prepare a second, unblocked computer or device for research, commenting, and talking in internet forums. If there are no excellent hotspots nearby, visit a friend's house once a week and log on.
Frequently Asked Questions:
How do I Disable Barracuda Web Filter?
You may want to evade Barracuda Web Filter as a school student in order to access websites that are restricted. To get around the Barracuda Web filter, set up your browser as follows:
In Google Chrome, go to Settings > Appearance > Startup 2.
Return to your browser settings and click on Privacy after you've enabled startup. 3.
The majority of school networks have a firewall that restricts access to all material, preventing pupils from accessing their favorite websites. 
How do you Override Barracuda?
To completely prevent Barracuda, you'll need to employ a web proxy service. A web proxy is a website that serves as a middleman between your computer and the website you're trying to visit. Because most proxy sites do not require authentication, anonymous browsing is possible. Proxy traffic cannot be restricted by most school firewalls since they have no way of knowing what traffic is supposed to be blocked or allowed.
How Do I Bypass Content Keeper?
There are multiple options.
Use a proxy service. A proxy website adds an extra layer of privacy and can be used to easily bypass your web filter.
Use HTTPS instead. Although I stated that Gmail was restricted at my school, this is not totally correct.
Use a USB stick to install Google Chrome.
Cache of Google
Alternative ways to Access Websites You Need
A proxy, changing your IP address, and using a VPN are the three most common techniques to get through school firewalls. To begin, you'll need access to an open web server that accepts traffic from your IP. Proxy servers are simple to set up in any browser.
Last words 
The most important thing you can do to get through a school's web filter is to avoid getting caught in the first place. It's best to avoid breaching any laws, but if you do, use these ways to get around a web filter and boost your scores. The internet is full of unfriendly people seeking methods to sabotage your study.