Witcher 3 has one of the richest modding communities that lets you customize nearly every aspect of the game. By adding mods, you can add extra in-game items, enhance the graphics, or even give an overhaul to the UI (User Interface).
In this article, we'll cover everything on how to add mods to Witcher 3.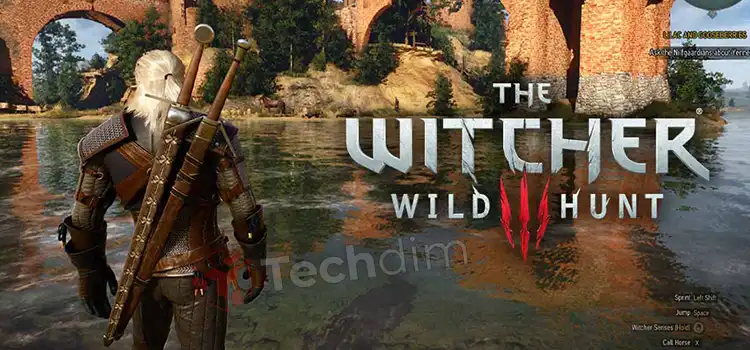 Adding Mods to Witcher 3
The easiest way to add or remove mods to Witcher 3 is to use a custom mod manager like Vortex, designed by Nexus Mods. It has thousands of mods available that you can use for free.
However, if you want more control, you can install the mods manually as well. Keep in mind, you should read and follow the creator's walkthrough guide for each mod carefully. Usually, it's as easy as copying–pasting things.
Let's dive deep.
1. Using Vortex from Nexus Mods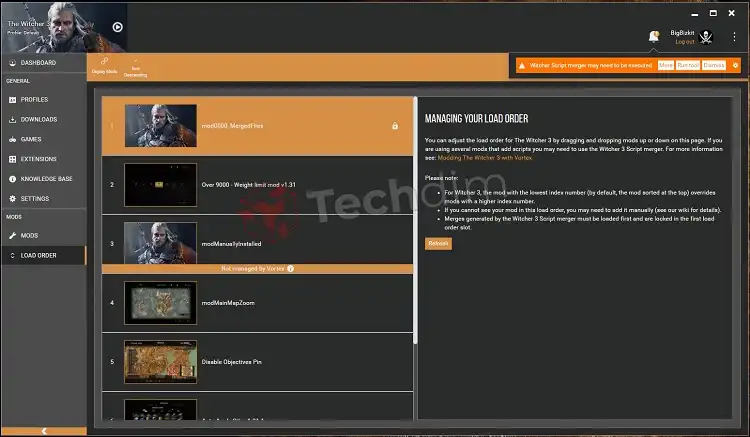 To download Vortex Mod Manager, go to NexusMod's official website and manually download Vortex. Install it and create a NexusMod account to use with Vortex.
Now open it and look for the Profile Management button. Next click on the Select a Game to Manage button. Then search or scroll through until you find Witcher 3, click on it, and select manage.
Now download the mods of your liking from the Nexus Witcher 3 Mods page. When done, drag and drop them into the tab named mods in Vortex.
After installing major updates, check which mods are still compatible. If any of the mods don't work after an update, check if there's any update available for the mod.
For uninstalling or disabling any mods, go to the mods tab, find the unwanted mod, and click on remove.
2. Manually Adding Mods to Witcher 3
If you don't want to further clutter the system with additional software, fear not, you can add mods manually too. for that, you need to find the installation directory. Go to the installed location via File Explorer. Create a new folder in the same directory named Mods.
Now you can simply download your favorite Witcher 3 mods, move the mods to the Mods folder in Witcher 3 installation directory, and extract (if it's a compressed file).
When done, launch the game and check if the mod is working properly.
Mods that require any additional steps, will generally come with instructions. Read them properly.
What Can You Expect After Adding Mods to Witcher 3?
You might be asking yourself, why go through all this? Do the pros outweigh the cons? Well, if you ask us, it's worth the hassle. Let's see what can you actually do with Witcher 3 mods.
The Increased Creature Loot mod allows you to gain more loot from each monster kill.
If you keep forgetting to pick up those precious loots, AutoLoot mod can help you with that.
Enhance your overall Witcher 3 gameplay experience using the FCR3 mod, which was actually developed by one of the original game developers. It buffs several skills of yours well as your allies.
Make your graphics more alive with the More Shadows mod.
Use the Fast Travel mod to travel to anywhere on the map without having to reach a signpost.
Bonus Tips While Using Mods
When making any alteration to original game files (which is modding) keep in mind that there's always a risk of bumping into something unusual or unexpected. Don't worry though, you can solve them easily.
Always make a backup copy of your save game files. They are located in Witcher 3 folder inside My documents.
Vortex Mod Manager has a notification bell icon displayed on the top right. It notifies you if any mod is not working properly, or if something needs to be fixed.
When using multiple mods, if you run into conflicts, use the Nexus Script Merger found on their website. It detects conflicts between different mods and helps you resolve them.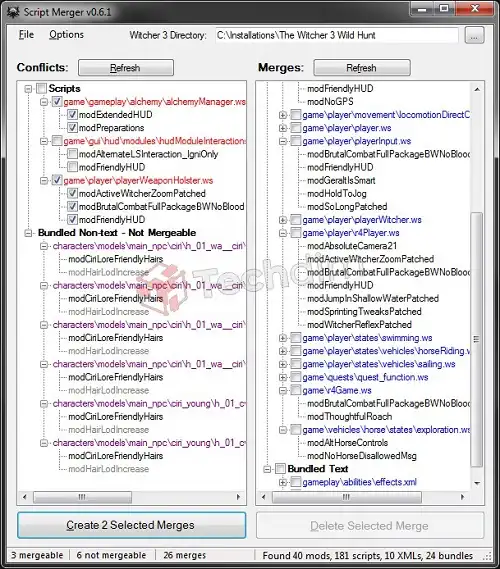 if the game feels choppy after adding a new mod, remove it entirely from the Mods directory.
Frequently Asked Questions (FAQs)
Where do I put Witcher 3 mods?
In the Mods folder inside the game directory.
Does Witcher 3 allow mods?
Yes, it does. Both manually and via the Vortex Mod Manager.
How do I install Witcher 3 Vortex mods?
Download Vortex Mod Manager, inside, you'll find the available mods for Witcher 3.
Conclusion
Like most games, adding mods to Witcher 3 is simple. If you run into any issues, make sure to check the built-in notification system of Vortex. When using multiple mods, merge them using the Script Merger. Happy modding gamers.