Need to know how to check windows 10 computer configuration? This guide is surely going to give you a perfect solution. Carry on with this guide.
When you buy a computer for different purposes, most of the time you go to google to know about the information on your computer like the memory, processor, graphics, etc. But there is a lot of things on your computer which you may not aware of when you buy your PC until you face some problems.
On Windows 10 you can check your pc information, BIOS details, pc model, processor, hard drive, graphics, memory, operating system, and other specifications in different ways.
Three Ways- How to Check Computer Configuration
In this guide we will show some different ways to know about your pc information:
From Settings
Using System Information
Using Command Prompt
We will also show you how to generate a DirectX diagnostic tool and a system report.
1. Using the Setting App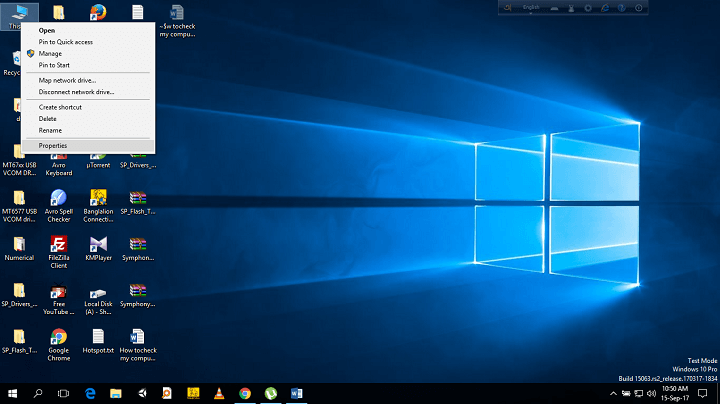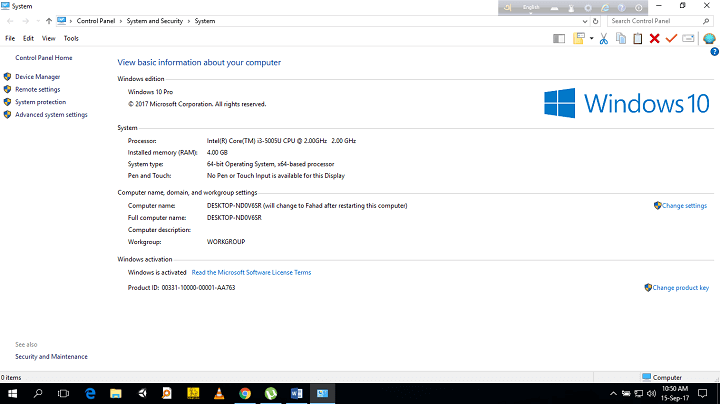 If you want to know basic information about your PC, right click on "my computer" or "this pc" or whatever you named it, then go to properties.
Or you can go to settings -> System -> about, to know the similar things.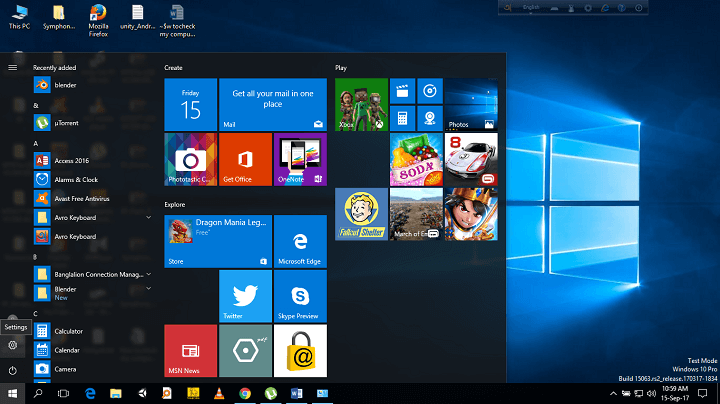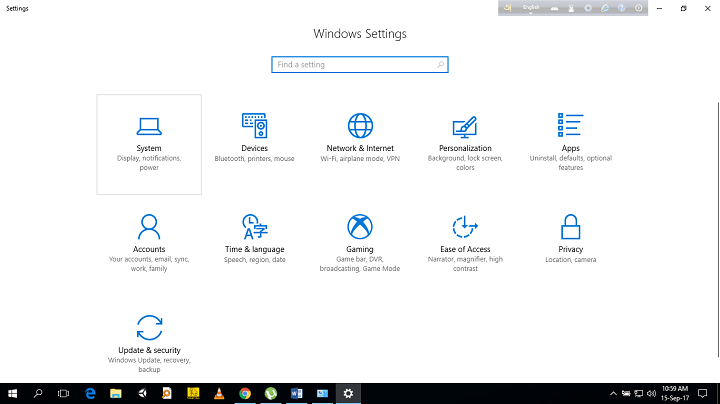 In this settings page, you'll find the exact version of Windows 10 and build number. You can also see the system type, processor, and memory installed on your system.
2. Viewing Configuration Using System Information app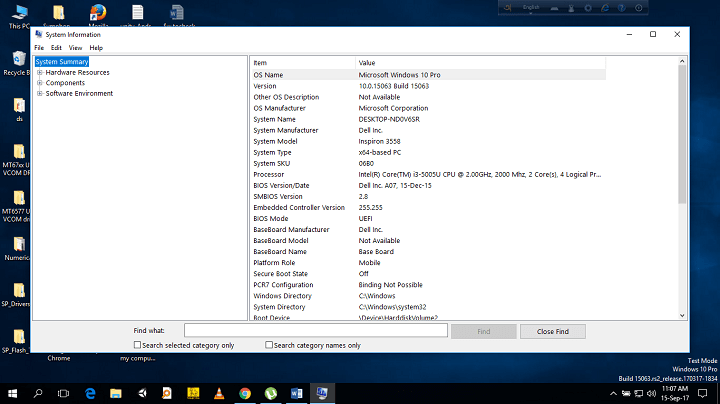 To see detailed system information in Windows 10 type system information or msinfo in Cortana search box, press enter.

Whatever hardware is on your computer, you'll most probably be able to find it in System Information. As you open the tool, you'll see the System Summary, which includes information like system model, type, your PC processor, BIOS information and the last firmware update date, and installed memory/RAM.
The graphics card information isn't available in the System Summary, but if it's something you want to find out, you can quickly view this information by expanding Components and selecting Display or can check the graphics card your computer occupies in manual process.
System information can be opened by opening Windows Run dialog ("Windows key + R" shortcut or Right-click on the Start button and select "Run" from the pop-up menu), type "msinfo32" in Run dialog, and click on OK button.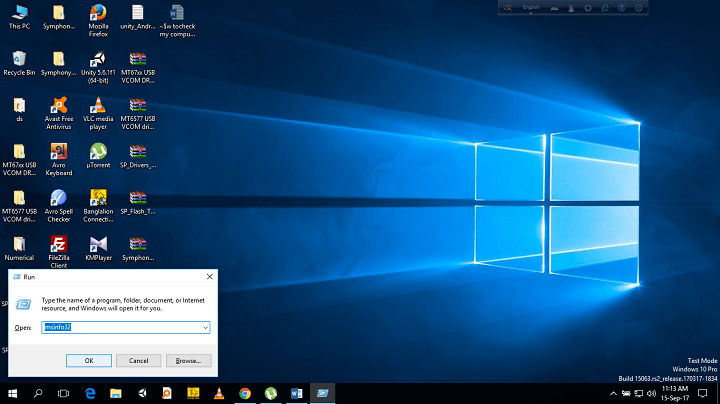 Generating a Complete System Information Report
System Information has the ability to create a report with your entire system specifications. This is very useful when you run into a hardware failure and if the computer doesn't boot.
To Generate a report, Follow the instructions given below :
Open System Information
Select the information you want to export. For example, if you select System Summary, you'll be exporting every piece of information. However, if you only want to export your computer's sound device details, you can simply select the Sound Device.
Click on File
Click on Export
Enter the location of the report on your computer
Enter a suitable name for your report and click Save to complete generating your report.



The report is a text file that can be opened by an
y text viewer like notepad,notepad++, windows text viewer, etc.
3. How to get to computer configuration using Command Prompt
The systeminfo.exe app can be used to show your pc information, which is a command-line tool that allows you to get a piece of complete information about your computer's system. And you'll be amazed to know that this tool will even tell you when the operating system you are currently using was installed! To see your system information using the command-line tool, see below:
Open the windows menu and type Command Prompt then click on command prompt or press windows button and R on your keyboard and write "cmd" then press enter. This will open the command prompt app.
Write system info on command prompt and press enter.


After doing this, you'll see detailed configuration about the hardware and operating system of your pc, including Windows and update information, architecture, BIOS version, memory and network adapter details, and other pieces of information.
Bonus Tip- Generating a DirectX Diagnostic tool
DirectX is a collection of APIs used in Windows for multimedia and video programs, and it is especially important to gamers. A wealth of information about DirectX is displayed by the DirectX Diagnostic Tool, and also let you perform basic diagnostic tests on the DirectX system. If you want to check what version of DirectX you're running or even output a file full of diagnostic information for troubleshooting this is going to help you out. This Tool helps troubleshoot and identify multimedia devices installed on your PC. If you contact NVIDIA Customer Care for help, you may be asked to provide a DirectX Diagnostic Tool report.
Instructions to generate DirectX diagnostic tool are given below:
Press the Windows key and R key on your keyboard. Write dxdiag on the text box then press enter.
If you are doing this for the first time A window will pop up asking if you wish to check if your drivers are digitally signed. Click no or yes whatever you like. I suggest click No.
On the next window, select Save All Information. Then Save the text file wherever you want in your pc and give a name to your file.


That's it. This tool ensures that DirectX is installed perfectly and perfectly running and to know about the information about devices and drivers on your system that is related to multimedia. The tool also offers an easy way to save and share that information with others via a text file.
Final Talks
Now I hope you know all the information you need to find a computer configuration in windows 10. This is very important to know for a person when he is going to buy a PC. It is also needed for a particular task to know that the pc is perfect and suitable for that particular task. Suppose you want a pc for gaming. All you need is high graphics and processing performance. Then you must know all the information on your computer whether your PC is suitable for gaming or not. It is important to know where is computer configuration in windows 10 because in today's world most of the things are done by computer and there are various kinds of tasks that a computer needs to do. All computers are not perfect for all tasks. Different tasks need special features on your computer to perform well. So you must know your pc information. And I hope this guide has given you all the information you needed to know.