How to Clean Your Wii Lens with Compressed Air? Easy Guide
If your trusty Wii console is having trouble reading game discs or movies, it might be time to give its lens a little TLC. Cleaning the Wii lens with compressed air is a simple and effective way to address issues related to dust and debris that may have accumulated over time. 
In this guide, we'll walk you through the process of cleaning your Wii lens and discuss the benefits, precautions, and some helpful tips for effective cleaning. We'll also answer some frequently asked questions about this maintenance task.
Why Clean Your Nintendo's Wii Lens?
The lens in your Wii's disc drive is responsible for reading the data on game discs and DVDs. Over time, it can accumulate dust, dirt, and other particles, leading to problems like read errors or a slow-down in reading speed. By cleaning the lens, you can enjoy these benefits:
Improved Performance: Regular cleaning can help your Wii read discs more quickly and accurately.
Preventative Maintenance: Cleaning the lens can extend the lifespan of your Wii console and reduce the likelihood of future issues.
Cost Savings: Avoiding costly repairs or replacements by maintaining your console is a wallet-friendly approach.
How Do I Clean Nintendo's Wii Lens with Compressed Air
Materials Needed:
Compressed air can
A soft, lint-free cloth (microfiber cloth works well)
Instructions:
Power Off the Wii: Ensure your Wii console is completely powered off. Unplug it from the power source or hold down the power button until the LED turns off.
Prepare the Wii: Open the disc drive by pressing the eject button on the front of the console.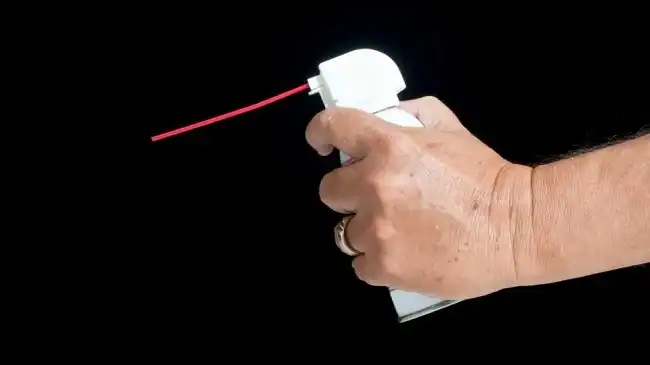 Access the Lens: Inside the disc drive, you'll find the lens. It's a small, circular piece, typically surrounded by a bracket.
Use Compressed Air: Hold the compressed air can upright, as indicated on the can, and insert the nozzle into the disc drive. Be gentle and cautious not to touch the lens or other components. Spray short bursts of compressed air onto the lens to dislodge dust and debris.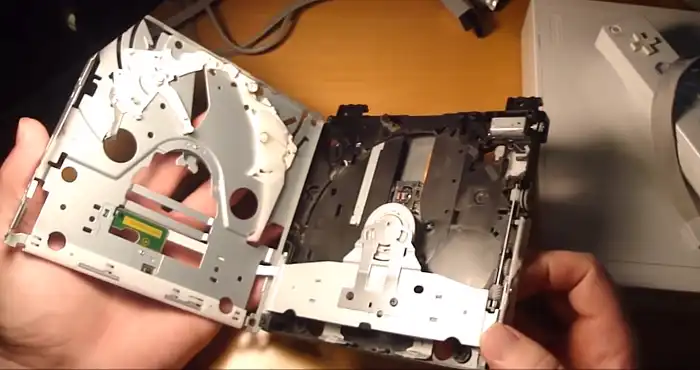 Let it Settle: Give it a few seconds for any remaining dust or particles to settle out of the disc drive.
Wipe the Lens (Optional): If you still see dust or smudges on the lens, gently wipe it with a lint-free cloth. Use a circular motion and be very delicate to avoid scratching the lens. Wiping should be a last resort if compressed air doesn't do the job.
Close the Disc Drive: Carefully close the disc drive.
Power On the Wii: Plug it back in or press the power button to turn it on. Test whether the issue with disc reading has improved.
Precautions and Tips for Effective Cleaning
Avoid Excessive Force: Be gentle when using compressed air and when wiping the lens (if necessary). Applying too much pressure can damage the delicate lens.
Use Proper Tools: Use a can of compressed air designed for electronics cleaning. Don't use a vacuum cleaner or other high-powered air source, as it can cause damage.
Keep the Wii Horizontal: It's best to perform the cleaning with the Wii in a horizontal position to prevent debris from falling further inside the console.
Keep the Room Dust-Free: Minimize dust in the room while cleaning to prevent new particles from settling on the lens immediately after cleaning.
Short Questions and Answers
1. How often should I clean my Wii's lens? A: You don't need to clean it very frequently. It's a good idea to clean it when you notice issues with disc reading, or as part of annual maintenance.
2. Can I use a regular cloth to wipe the lens? A: It's best to use a lint-free, soft cloth. Microfiber cloths work well because they are less likely to scratch the lens.
3. What if cleaning doesn't solve the problem? A: If cleaning the lens doesn't fix the issue, it could be a sign of a more serious problem and professional repair may be needed.
Final Thoughts
cleaning your Wii lens with compressed air is a simple yet effective way to maintain your console's performance and prevent disc-reading issues. By following the steps and precautions outlined in this guide, you can keep your Wii in top shape for countless hours of gaming fun.
Subscribe

to our newsletter

& plug into

the world of technology