Microsoft Excel is a default application of Windows like Word, Access, and others, from Microsoft Office. It comes with all the PC of Windows. Also macOS, Android, and iOS have this as default. Excel file is a spreadsheet that can contain details. The format of the excel files are calculation, tools of graphs, many tables, and macro programming, The name of the programming language which excel uses is called Visual Basic Applications. It's a good idea to encrypt Excel files that are important.
Excel has a huge field of applications. In the offices, it is the most used application. Various statistical, mathematical physics, and business problems can be solved by using excel. Many offices, business sectors use excel. So much secret information is stored in excel. They are sometimes so important that they are kept encrypted. Also some files you don't want anyone to see. These encrypted are generally so secret that they cannot be opened to any other person rather than the chosen ones. Excel files can be converted to pdfs, written in numerous fonts and styles like strikethrough texts, and much more.
The excel files are generally encrypted in two ways. They can be encrypted with a password or without a password. A password is used when the file is very much secret. But also the file can be encrypted without a password. Both ways are safe for security. The methods of encrypting excel files with and without passwords are described below. But you can read more about encryption to have a crystal clear idea. This is fully different from Transcoding or encoding of files.
How to Encrypt Excel with Password
We generally keep our important things away from other people. They are protected usually by using a password. Important excel files can also be protected with passwords. For this, they are encrypted and can be safe from any harm. You can also break the encryption of a file by various methods if needed. The steps of encrypting excel file with password are
First, you have to open excel.
Then click the Open option and then select the file you want to open.
Then click the file which is followed Info.
You have to select the "Protect wordbook".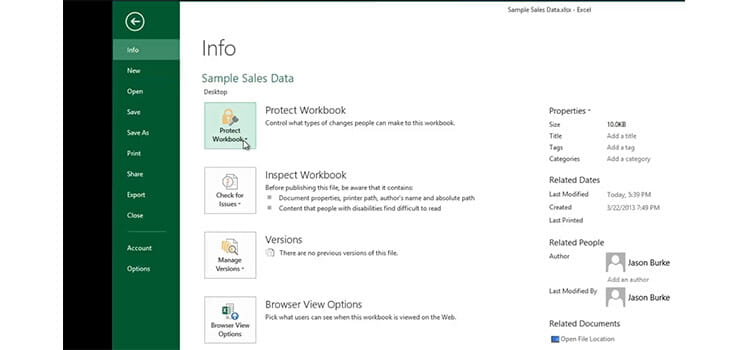 Then a drop-down menu will appear. You have to click on encrypt with a password from the menu.
A box will appear to type the password to encrypt the file.
After typing the file, you have to click ok. Your file is encrypted with a password now.
The task is done. From now on, when you want to open the file, a box will appear to type the selected password to open the excel file.
 Protect and Lock Excel File with EaseUS LockMyFile
Protecting Excel files from being edited can be achieved with EaseUS LockMyFile. The feature of this tool is that it protects your data from being edited and copied. Other users can only read it, and no one can alter your Excel or rename it. You can download this file lock software for free to protect your Excel.
How to Encrypt Excel File Without Password
Sometimes the password is not safe. People share a password with another. They get an advantage. They can get access to your secret excel file. Also, your excel file can be hacked. Then it can be opened without a password. So there is another way to encrypt your excel file without a password. In this, there is less risk of getting hacked. For this, people can hardly decrypt excel file. This process is called file encryption.
File encryption is generally used to encrypt VBA projects and ribbon XML code. This process works by exploiting a bug of Microsoft Excel 2007. In this, you have to type a password but the chosen password is not used to open the excel file. To do this method, you have to follow some steps. The steps are
How the Exploit of Excel Works
First, you have to open the excel file in Microsoft Excel. From this, you have to select Review.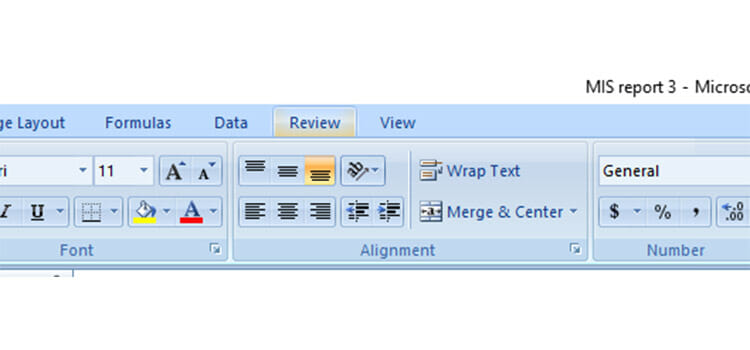 Then you have to click on Protect Wordbook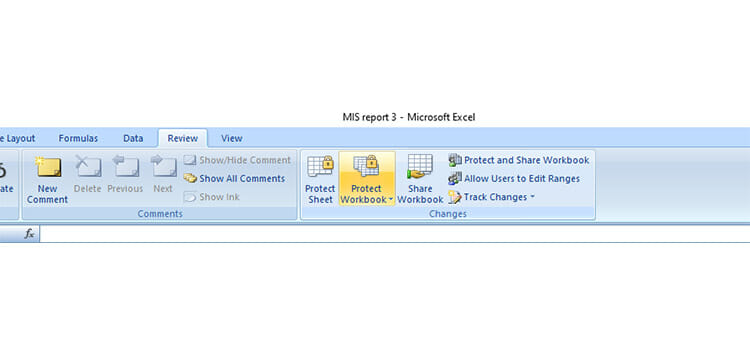 A box will appear. You have to select Structure from the options.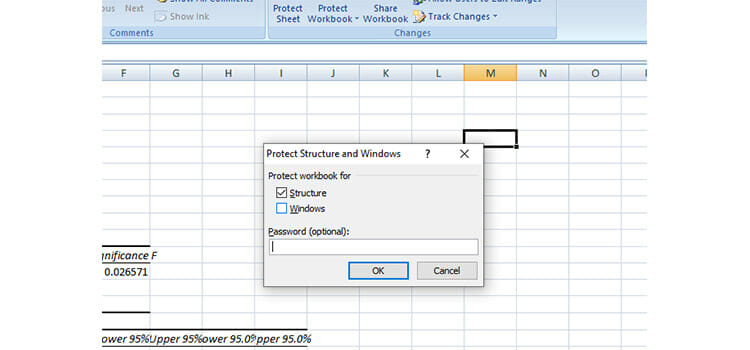 And then type password in password box and click OK.
After this your file is encrypted. And how can you review that your file is encrypted and open the file is described below.
Verify and Decrypt the Encrypted File
As after opening the file, the password box will not appear, you may think your file is not encrypted. So there some ways you can test if your file is encrypted or not.
If your excel file is a zip file, you have to open the file in a 7-Zip application. If your file has an extension which says encrypted. Then you cannot open the file.
Open the file in Windows Explorer. An error message will be shown on the screen.
Then you have to check that the add-in of Microsoft Excel works fine or not.
If add-in works fine, you have to click on the Encryption Reportoption which is available in the Unviewable+ VBA application.
After this, your file will be decrypted.
Click here to learn more about encrypting Zip files.
Conclusion
Among the methods, the encrypted file with a password is the simple one. If you don't have any problem with the password and shared password problem, you can definitely use it. But if you have more security issues with a password and hacking your file, you should encrypt an excel file without a password.
As excel file is used almost everywhere, we need security for these files. Sometimes the leaked file can be harmful to company or country problems. So it is safe to encrypt excel file. We should know the whole details and methods of the encryption of the excel file.