Sometimes in your laptop, pc, or any motherboard, you will find no access to using USB devices because of the absence of working the USB ports correctly. After plugging in any kind of USB drive in your laptop, you will see no notification of that drive on your pc or laptop because your USB port doesn't work properly. This article will help you with fixing USB Ports Not Working.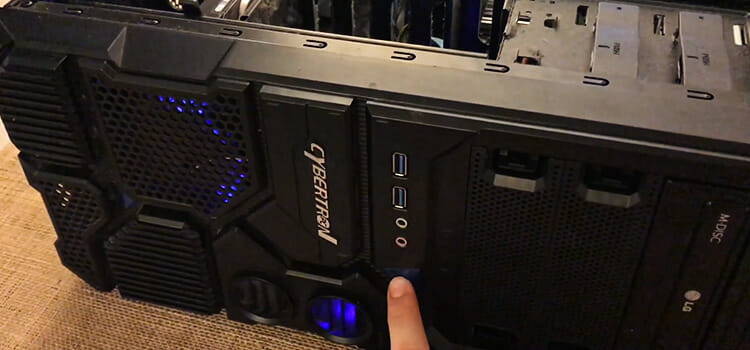 Reasons behind the USB ports Not Working
There could be some reasons behind this incapability of USB ports. They could be
1. Unavailability or missing of windows updates on your pc or laptop.
2. USB driver's corruption or partition.
3. Instability or corruption of USB controllers.
4. Excessive or repeatedly inserting and removing of USB drives or devices.
Because of all these reasons, your pc or laptop can't be able to recognize a USB drive and you will get a notification bar telling you this.
This one has become a common problem today, and so there are some solutions available to fix these problems. After fixing this port problem, you can use Your USB drives to access data. But in some worse cases, after plugging in your USB drives the data can be damaged, erased, or lost as you may need to format that for use. But don't worry, here you will get all the information regarding fixing USB ports and recovering your USB data. There are various other errors like the USB device descriptor issue which requires other approaches.
How to Fix "USB Ports Not Working" on Windows 10
Here I am giving you some solutions to fix USB Ports Not Working. You can try one or more methods to fix it. I am presenting the solutions in order of complexity so that you don't need to waste your time. So here you go.
1.Restart Your PC Or Laptop
You can simply restart your pc or laptop to solve this USB not a recognized problem. For this, you have unplugged all the USB drives, power supply firstly. Then, you go to the start menu and choose the restart button and click on it. After restarting your pc, plug in your USB drive and check it. If it works, then you don't need to go further complexity. But if it doesn't work, go for the next options.
2. Check on Other PC Or Laptop
You can plug your USB drives into other PC or Laptops. If on those PCs, your USB is not working, then your USB drive is corrupted or damaged. In this case, you may have to format your device. But you can lose your data because of formatting your USB drive
In this case, you can use data recovery software to recover your data. You can depend on Stellar Data Recovery- Standard software in this case.
3.Run Windows Update System
If you are experiencing the USB Ports Not Working problem just after the installation of windows on your pc, then you can update your windows system to solve this problem. After updating your windows, not only your USB drivers but also other drivers of your pc will be updated and will fix any problem regarding the drivers.
For this, you have to go to the search box right after your start menu and type check the update. Then, you have to click on it.
Then you have to click on Check for updates box and your update will be stared.
This will take some time depending on your internet speed. After the update your problem can be solved hopefully.
If your answer is no, then you can go for the next solution.
4. Run Windows Troubleshooter
For this one, you have to type troubleshoot on the search box and click on the search result.
Then a window will open which will contain Find and fix other problems. You have to click on the Hardware and Devices option. Then a box named Run the troubleshooter will appear and you have to click on that box.
After clicking on that box, a pop-up will appear and run for a while to detect problems. After that, another pop-up will appear which will ask you to select a device to troubleshoot. Among those options, if you can't find your device then you can select an Unknown device or I don't see my device listed option. At first, you go with the Unknown device and click on the Next button.
Then a new pop-up will appear which will work for resolving the problem. After that, another one appears which will tell you whether the unknown device is installed or not. If the device is not installed, then go with the Apply the fix option, and let run it.
As the pop-up tells that the unknown device is not installed and suggests to install. So you can update your window system by clicking on Apply this fix and then check on update drivers. Then, if your system is updated then click on the Next option and see the result. If you don't have an update system, then go for an update and then come to the next option.
After this, the troubleshot operation will be completed and if the USB driver is installed, your problem will be solved. But if the driver is not installed, then you have to go for another solution.
5. Update USB Drivers
As the USB driver is not installed, so you can manually update the USB driver. For this, you have to type Device Manager of the control panel on the search box and open the window up.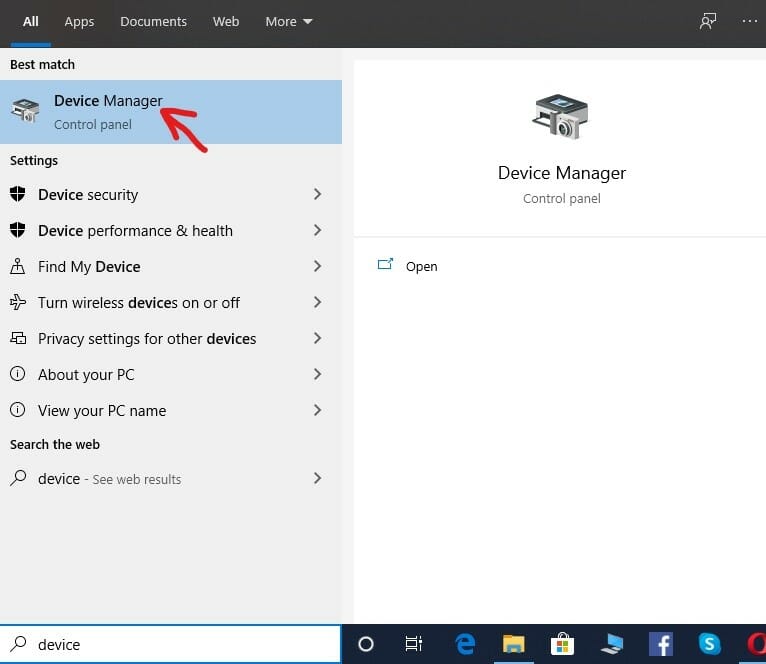 Then you have to scroll down where it says Universal Serial Bus Controllers and click on the drop-down to the left and it will display a lot of USB controllers.
Here you have to update Generic USB Hubs and USB Root Hubs. For this, you have to simply right-click each of the hubs and select Update driver.
Then, you have to choose the option on how to search for drivers and select search automatically for updated driver software. After that, you have to allow the process to run.
After run properly, you have to ensure the selection of The best drivers for your device are already installed in each USB hub. So you have to repeat the same process for the rest of the hubs and ensure the best one's installation.
Finally, you have close the window by clicking the close button. Now you have to check whether your USB port is working or not.
If still the problem is alive, then you have to go for the next solution.
6. Reinstall USB Controller Drivers
This solution is similar to the previous process but you have to only select Uninstall device instead of update driver for each generic USB hubs and USB root rubs and allow the process to run. Thus, your corrupt drivers will be cleaned up properly.
Now you have to go to the device manager menu and click Action option and then choose Scan hardware changes by clicking. After that, you have to wait for a moment to install the universal serial bus controllers automatically on your laptop or pic.
You should check now whether the USB port is accessible or not. If not, you have to go for the final and complex trick to solve the problem. So let's check it out.
7. Download USB Drivers from Your PC Support Page
For this one, you have to manually download the USB drivers from the manufactured website of your pc or laptop. Then, you have to install the drivers on your pc. But not all laptops have USB drivers on the manufactured support page. Because it is the nature of USB drivers to automatically be installed with Windows installation or updates.
In the case of USB 3.0 controllers, it is required to install them manually. If your laptop's USB port has the symbol of USB with double S, then you can go for manual installation.
For this process, you have to go to the manufactured support page from the browser. As I am an HP user, so I am using the HP model name and go to the support page and download the drivers manually.
You should go to your PC's manufactured page to download otherwise the download will get something unwanted parts that could harm your pc.
After going to the manufactured page, you have to choose the operating system and operating version. In the case of HP company, windows 10 is not available for USB port downloading. Then, you can use Windows 7(64bit) in the place of windows 10. After choosing the operating version, you have to click the change button and wait for a while.
Then, you have to scroll down and look for Firmware and have to click on it. Under the Firmware, you will find NEC USB 3.0 Controller Firmware Update Utility and click download to start the downloading process.
After downloading, install it like all other downloaded applications and run it. Your problem will be solved thus.
Motherboard USB Port IS Not Working
The motherboard as its name suggests works like a mother for any computer and other devices. It contains the main components in its printed circuit board. It can be used as an individual component as well as in any hardware.
The motherboard contains USB ports to work properly, but sometimes the ports don't work. The USB ports of motherboard have four pins. If the port is not working, then firstly you have to check the ground pin. Because of the connection problem on the ground problem, the motherboard USB port can't work. So firstly, you have to ensure the secure connection of the ground pin.
Secondly, you have to check the main supply pin which takes 5 volts to operate the USB port. The first pin gets the supply from ATX 25 pins connectors through jumpers, transistors, IC, capacitors, and fuse. Because of the malfunctioning of the polarized capacitor near the first pin, the first pin can't get the supply. As a result, the USB port can not work properly. The same things go for the fuse. So you have to check both the capacitor and fuse when you face problems in using USB ports on the motherboard.
Again, because of the lack of supply in jumper or IC or transistor, the port can not get the five volts supply. In this case, you have to connect the first pin of the port with the ATX connector which gives power supply through any jumper directly. Thus you can overcome the problem.
The rest two pins of the USB port are connected to southbridge. You have to further check them after the above checking can not solve the problem. Thus you can get rid of this not working problem.
Conclusion
The step-by-step techniques have been given to solve your port not working problem. By applying these methods correctly, you can eradicate your problem and can use your USB port without any further obstacles. So I am hoping you are going to enjoy reading this article and going to get more enjoyment when practically you will apply the techniques. And thank you very much for visiting our page.