The Xbox Insider System allows Xbox enthusiasts to provide feedback on the most recent Xbox system updates, along with features and games that are still in development for Xbox consoles and Windows 10 devices. So, how to invite someone to the Xbox insider program? Let's find out the solutions.
Joining the Xbox Insider Program to improve the overall quality of work-in-progress features and functionality coming to Xbox. Completing missions and surveys, as well as reporting bugs directly to developers, allows you to tell us what you like, what you've been doing without, and what you want to see more of.
If you are an Xbox Insider, you can choose how involved you want to be and what kind of information you want to see – whether it be on PC or Xbox, and whether it's about system updates or games. Based on your preference, duration as an Xbox Insider, Xbox Insider XP score, and events you participate in, you'll naturally become qualified to participate in additional Insider content previews.
Do you want to have access to the most cutting-edge Xbox features? You can do this by joining the Xbox Insider program. This is Microsoft's strategy for allowing enthusiastic Xbox fans to try features ahead of time and provide valuable input to the company.
Signing up as an Xbox Insider is completely free, while the features you receive may vary depending on the Xbox Insider level, system, or area. There are, however, a plethora of instant access features to try out as well as beta values to sign up for.
Let's explore how to be an Xbox Insider and how to invite someone on the Xbox insider program for more early release features.
How to Join the Xbox Insider Program
The Xbox Insiders program, despite its name, is accessible for both Xbox and Windows 10. First, we'll guide you through how to sign up for the program on your Xbox One device. 
For Xbox Users
Step 1: First, you have to go to the Store tab located on the dashboard.
Step 2: Then, you have to click on the Search option
Step 3: Now, you have to look for the Xbox Insider Hub
Step 4: Next, you have to select the Install 
When you launch the app after it has been installed, you will be instantly enrolled.
For Windows 10 Users

Step 1: First, you have to press the Windows button on your device's keyboard.
Step 2: Then, you have to type Xbox Insider Hub in the search bar.
Step 3: Now, you have to click on the Install App under the search result for Xbox Insider Hub.
Step 4: Insider Hub's detail page will appear. You have to click on Install.
Step 5: When the app is installed, you have to click on the Launch under the Insider Hub store page.
You have to accept the terms and conditions the very first time when you use the app. Microsoft uses the Xbox Insider program to collect data on future improvements, so you'll receive emails with polls and surveys inquiring about your experience.
After you've agreed to the terms, you'll be able to participate in various Xbox Insider experiences. Your options will be determined by your availability, platform, and geographic location. Some features might become available right after signup, and some may be available for a limited period only if you apply.
How to Invite Someone to the Xbox Insider Program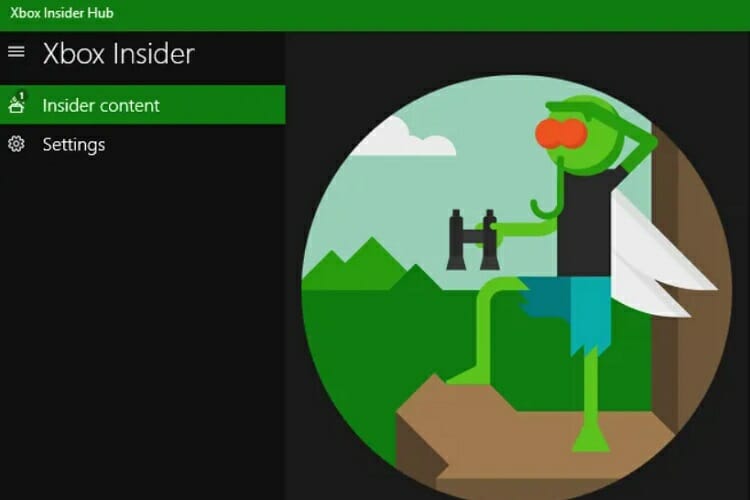 Select the Insider Content option after installing the Xbox Insider Hub and accepting the terms out what services are available for you to try initially.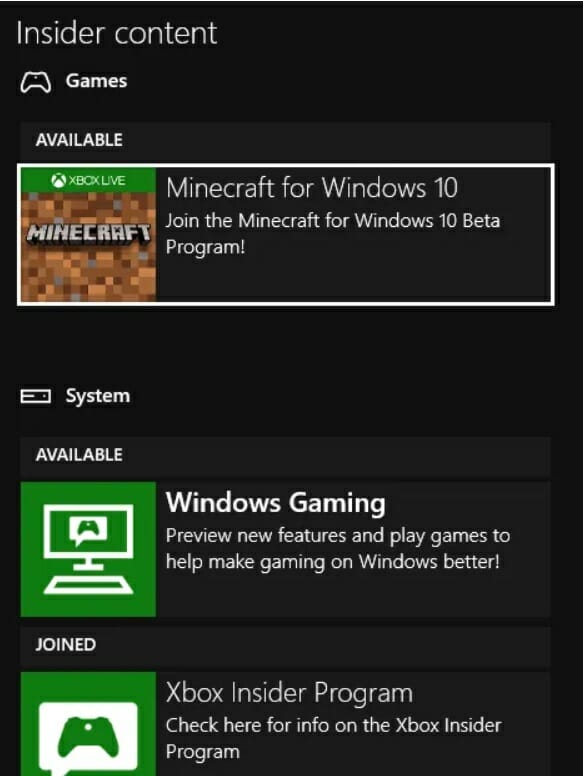 You can check here to see if any Insider programs for upcoming events or game updates are available. Whenever a program is ready, it will be listed in the system or games sections. If you select it, you will be given the choice to join.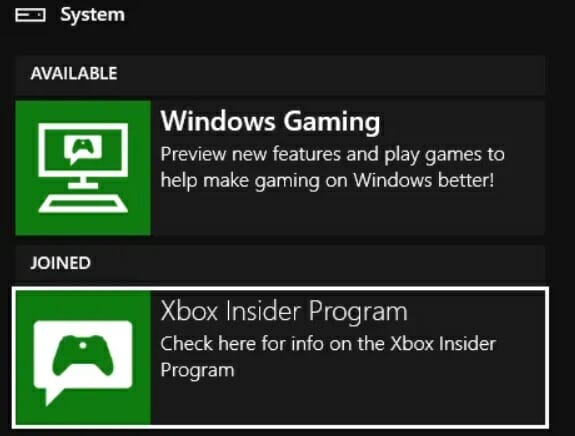 The Xbox One supports the majority of Xbox Insider features. You can join the Xbox Insider Program in the system part of the Insider tab to gain access to these capabilities. The system is divided into five rings, each with its unique set of features. Before you may use some of the features, you must first choose your ring. Follow the steps outlined below to do this.
Step 1: First, you have to go to your Xbox One and open the Xbox Insider Hub app.
Step 2: Then, you have to go to the main page, select the Insider Content.
Step 3: Next, you have to select Xbox One Update Preview. You will find it under the System section.
Step 4: Finally, you have to select Join. 
You'll have access to a limited amount of rings immediately. The types of rings that are offered are as follows.
Omega – Anyone is welcome to attend. You'll get system upgrades first, before the rest of the world.
Delta – To access some updates ahead of Omega and regular users, achieve level 2 also on the Xbox Insider Program, and stay a member for a month.
Beta – Spend at least three months in the Xbox Insider Program and get to level five. Users of Delta and Omega get updates even faster.
Alpha – Only regular Xbox Insider users who have received an invitation will be eligible to participate. Get first access to new technologies that may or may not contain severe flaws or faults.
Alpha Skip Ahead – Another invitation to join ring that allows users to have early access to features before other Xbox Insiders. Members of the Alpha Jump Ahead ring occasionally receive access to exclusive features not available to another ring.
How to Level Up Your Xbox Insider Account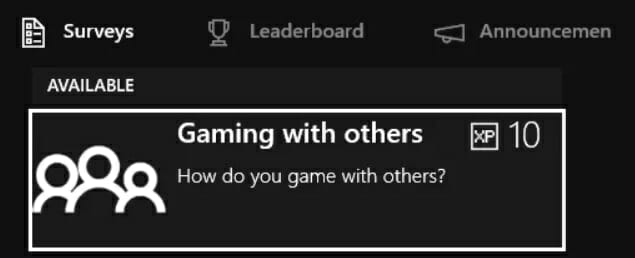 You must rank up your Xbox Insider accounts to achieve new rings to obtain access to additional features ahead of other users. In the Xbox Insider app, you may level up by completing objectives and surveys.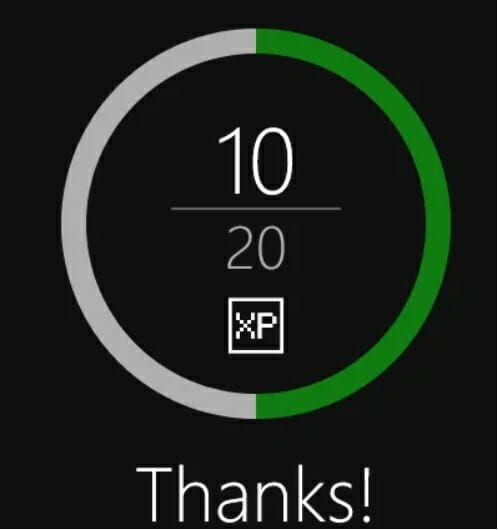 For instance, your first objective can be to complete a poll about gaming with everyone. This survey will award you 10 XP, putting you halfway through level 1. New missions and surveys will take a while to emerge. Furthermore, as previously stated, you must be an Xbox Insider for just a period to access each subsequent ring.
Leveling up via the Xbox Insider program's rings can take a while, but if you spend some time every week in the app, you'll gradually come closer to the beta ring. If you're from the beta ring, you won't be able to move up unless you're invited.
How to Become an Xbox Insider Alpha Ring Tester
While Alpha Ring users are chosen by invitation only, here are a few things you may do to boost your odds. Actively participate in as many interviews, missions, and tests as possible to increase your chances of being invited.
If you're asked to provide comments or report problems, ensure you do so — many individuals have said that being engaged in these ways helps them earn an invite.
New Xbox Insider Alpha Ring users will be invited only if Microsoft needs them, and there will be no automatic procedure like the other rings.
How to Leave the Xbox Insider Program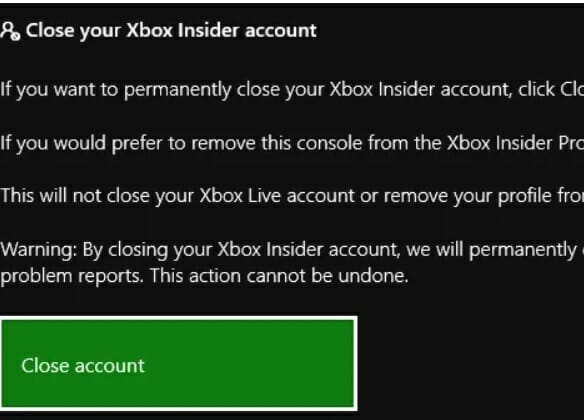 You will receive an email and notifications from Xbox about the program when you're a member of the Xbox Insider Program. You have the option to opt-out at any time. Follow the instructions outlined below to do this.
Launch the Xbox Insider Hub application. 
Select Settings from the app's menu. 
Choose Manage Account. 
Choose Close Account to close your account.
You can return at any point by reopening the app and following the terms, but your previous XP and tenure will be lost.
Conclusion
Inviting someone to the Xbox insider program is easy. Just follow the steps above and invite your friends to Xbox insider to experience the amazing features of Xbox. Now, you know all about on how to invite someone to the Xbox insider program. Happy reading!