You may have heard about some cyber-attacks like phishing, zero day exploit, DDoS, etc. Among them, DDoS is one of the most common cyber-attacks. DDoS attack stands for Distributed Denial of Service attack. It is a kind of attack by which the attackers attack your website or account by flooding traffic. When the DDoS attack occurs, there creates a huge amount of traffic than normal. It is one of the most popular cyber attacks. The DDoS attack hacks your private information. There is some prevention method of DDoS attack. In this article, we'll discuss how to prevent DDoS attacks.
If you are interested to know about preventing Phishing attacks, you'll find it here.
How to Prevent DDoS Attack on PC
The DDoS attacks keep growing in volume and frequency with time. There are no signs of slowing this process. This attacks target data, applications, infrastructure for increasing the success level. You need a battle plan or reliable DDoS prevention to fight the attack. There are some methods by which you can make prevention against the DDoS attack on your PC. The methods are given below: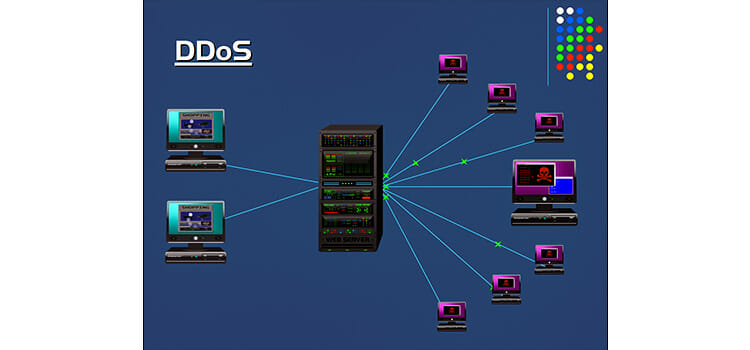 Developing a Denial of Service Response Plan
You have to develop a DDoS prevention plan which is based on a security assessment. If DDoS attacks, you won't have any time to think about the effective steps to take. You have to take early steps to enable prompt reactions and avoid any bad impact of DDoS attack. You have to make an incident response plan which is the initial step to defend the attack. You have to read some key elements for preventing DDoS attacks.
You have to develop a full checklist of the systems to enable advanced threat identification. You should also enhance the hardware and software level protection.
You have to form a response team. You have to divide the responsibilities to the team members to take initial reactions against the attack.
You have to enable notification and escalation procedures. Your team members should be very aware of whom to contact in the case of attack.
You have to make sure that communication strategies should be developed with the customers, cloud service providers, and security vendors.
Network Infrastructure Security:
This security helps you in advanced intrusion prevention and threat management systems. These systems include firewalls, VPN, anti-spam, content filtering, and load balancing. All these work for constancy and consistent network protection and that enable you to prevent DDoS attack. This helps in identifying possible traffic inconsistencies with high-level precision and block the attack.
Basic Network Security practice
Business networks are compromised when a DDoS attack happens. But engaging in strong security practices can prevent business networks from being compromised. Complex passwords enable strong security. These passwords change regularly, anti-phishing methods, and secure firewalls to prevent outside traffic. This security practice creates a critical security foundation against the DDoS attack.
The cloud leveraging
The cloud-based service allows some advantages for the prevention of DDoS attacks. The cloud provides more bandwidth and resources than any other private network. The other advantage of cloud is the diffuse resource nature. The other advantage is the consistent monitoring of software engineers for the latest DDoS tactics. To make the right balance between companies and industries, a hybrid environment can be convenient.
How to Prevent DDoS Attack at Xbox
There are some steps following which you can prevent DDoS attacks on Xbox. The steps are given below: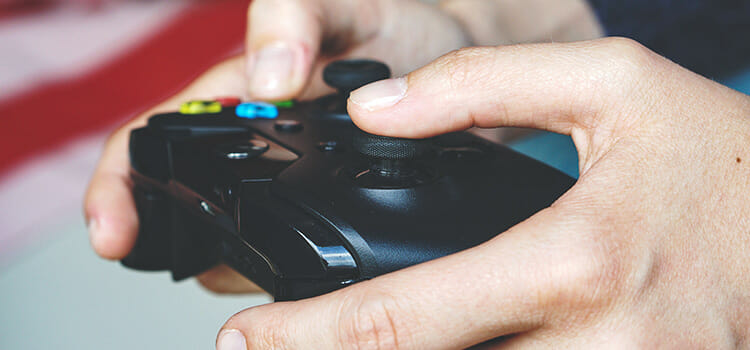 First, you have to employ a strong firewall. Sometimes, specific ports are targeted to attack. A properly configured firewall can prevent the attack from reaching the router.
The second step to defend against DDoS attack is to form a third party service which is dedicated to DDoS mitigation. This service is expensive. Intercepting the DDoS attack in totality is the biggest advantage of the service. This third party allows this interception on this attack. This service can reduce the load by breaking up the packets of the attack. Generally, large companies employ this service to prevent frequent DDoS attacks.
To prevent a DDoS attack in Xbox, Employing a Virtual Privet Network (VPN). VPN helps you to hide IP address behind an encrypted connection. For this, an attacker is not able to find the true IP address.
Pure VPN can be a great choice to prevent DDoS attack. "AES-256 bit encryption" is used to hide the true IP address from attackers. This protects you from DNS leaks, IPv6 leaks, WebRTC leaks. These sites help you to protect your actual identity and location. Most Xbox is connected to the live network via WiFi.
How to Prevent DDoS Attack at Router
There are some steps to prevent DDoS attacks on the router. This prevention steps will help you to protect the router without changing your IP address. The steps are given below: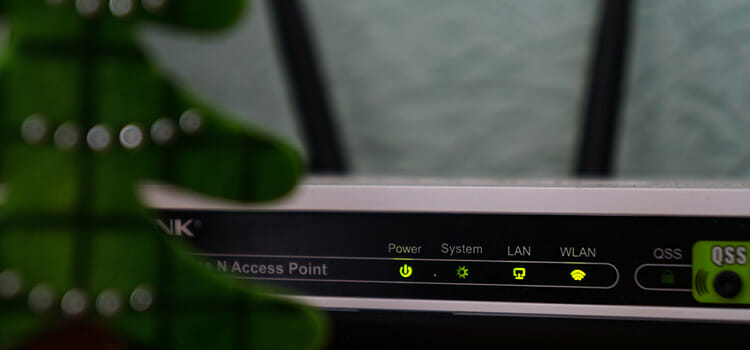 To prevent DDoS attacks on your router, it is important to prevent the detection of the router's actual IP address. For this, you have to use a strong firewall.
All the devices you are using through the internet, you have to use up-to-date antivirus software in all of them to protect the devices from being attacked.
You have to keep the operating systems like iOS, Mac, Windows, Linux, Android always updated.
You have to ensure the latest security standards for your hardware and software devices. You can flash the firmware to have the most recent version.
You have to be aware of using any third-party servers. You can use Playstation Network, Xbox Live, Steam, etc official servers. This activity will prevent your IP address from being displayed to the public or server admin.
You have to keep all the voice program updated. Never accept any voice requests from any unknown.
You can reset your IP address if the steps are failed to defense.
How to Stop a DDoS Attack
DDoS attacks are increasing very quickly. It is found from DDoS Trends and Analysis report that the increased rate of DDoS attacks between Q2 2017 and Q3 2017 was 35%. An increasing number of insecure Internet of Things (IoT) devices is one of the main reasons for this huge DDoS attack. If there is a DDoS attack, there are some steps by which you can stop the attack. The methods of stopping a DDoS attack are given below: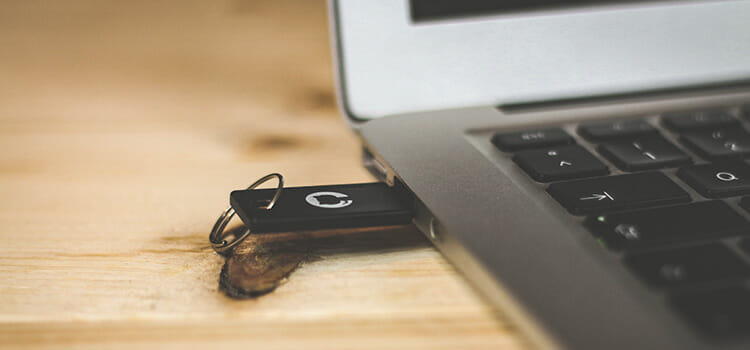 Early Identification of DDoS Attack
When you run your server, you have to be aware to identify if you are under attack or not. You will be able to stop DDoS attack if you can establish that DDoS attack causes problems on your websites. You have to familiarize your inbound profile to have a good idea to enhance the capability to detect the attack.
You should have a clear idea about the normal traffic of your profile. You can spot the profile changes easily if you know the typical traffic profile. When a DDoS attack starts, there will be a sudden surge of visitors in your profile.
Overprovision Bandwidth
Generally, there remains more bandwidth available to the webserver than we use. As a result, sudden and unexpected surges in traffic can be accommodated and results in a DDoS attack. But if the overprovision is increased by 100% to 500%, then it will become impossible to stop the DDoS attack. Though in this position you can't stop the attack, it will give a few minutes to take measures before overwhelming your resources completely.
Network Perimeter Defense
If you run your network server, you can be able to take a few steps to minimize the effect of the attack. There are some steps to follow. You can limit the rate of your router to protect it from overwhelming. You can either add filters to drop packets from obvious sources of attack. You can also drop spoofed or malformed packets. You have to also set the SYN, ICMP, UDP at a lower level.
Contact with ISP or Hosting Provider
If you don't have your web server, then contact the hosting provider and tell them you are under attack to ask for help. To contact them fast, you can keep the emergency number. It is better to locate the attack in a hosting center rather than run it yourself. It is better because the data center has large bandwidth and higher capacity routers than yours to protect the attack. Again, there is the more experienced staff who can deal with the attack more effectively. If the DDoS attack is larger enough, then the hosting company will "full note" your traffic and will drop packets to stop the attack.
Conclusion
In today's world, the DDoS attack is very common. It can destroy an organization within a very short time. So, the developed companies and organizations are very aware of this attack. Though there are many ways to prevent the attack, it can't be fully avoided.