Having introduced to the background factor 'Temporary File'? Behind some particular computer activities, it has a deep concept. Temporary files or foo files either perform as the backup of your work or maybe the worst pusher for your computer. Low storage and speed are the ultimate results when there's an overflow of temp files on any kind of device. So, it's over you to be updated and speedy with your computer by removing temporary files. You can also remove other junk files. In this article, we'll discuss how to remove temporary files.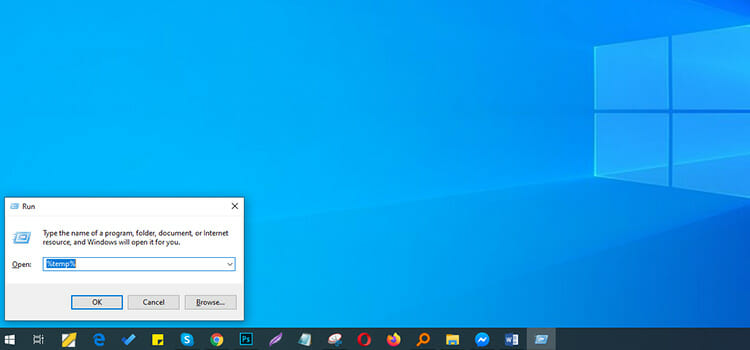 What are Temporary Files?
Generally, temporary files are referred to temporarily address an issue. They can be cached data. It is not the forever case that they are deleted after their activities are done. They can remain much longer on your hard drive even after their working time interval.
Temporary files are created by either the running applications of your computer or the OS itself.
Most of the temporary files are introduced with a tilde (~) and denoted with a file type like .tmp. Many of the windows temporary files that are created finish up in the Windows Temp folder.
Types of Temporary Files
There are various types of temp files. They are like-
Application cache
Intermediate document versions
Outdated system logs
Browser cookies
Why Temporary Files are Used?
Temporary files are used for various purposes which are given below-
Operating System Requirement
Temporary files are used for providing space for virtual memory.
Application Work Files
When a program is running, temporary files are used as a work file of that application on account of holding up the data. Copied files are also stored here as a form of the clipboard which can be cleared.
Backup Files
Often, temporary files are created as a backup for works. Here's an example- Microsoft office creates for open documents.
Why Do Temporary Files Need to Clear?
There are two main reasons behind deleting temporary files in any device. They are-
Retrieving Storage Space
Usually, temporary files can end up covering up huge storage space. After a time, they can assemble and typify a good amount of percentage of your hard disk's storage.
That's why eliminating the unnecessary temp files provides you more storage space so that you can store the important data for further uses.
Upgrading Computer Performance
Over time, the temp files accumulated by windows or more applications create a negative impact on your computer's performance as they grow larger at the amount.
Therefore, your computer gets slow down while loading and searching these large files and   the applications related to these.
So, deleting these files can swiftly speed up your device's performance.
How to Remove Temporary Files in Windows 10?
While using some particular apps (for instance-Microsoft Word), your windows create temporary files. However, in a day, your computer can create lots of temporary files that fill up your hard drive fully.
Consequently, this is getting a must to know where the temp files are located and how to remove the files from there. So, here are the answers below-
Where Temporary Files are Stored?
The location of the temp files may vary from device to device. But generally, temp files are located in the Windows Temp folder.
Moreover, the user can define the temp files location as per wish.
The Removal Process
There is mainly three procedure to remove the temp files from the computer. They are-
Disk Cleanup Utility
At first, open the disk cleanup by searching.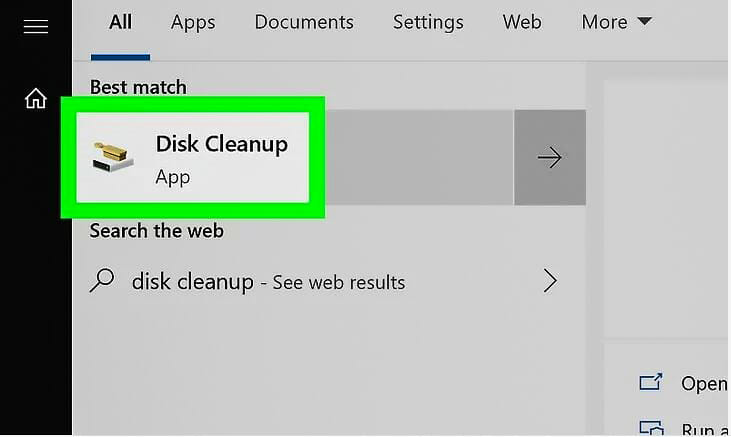 Now, click to check the boxes near the temporary files.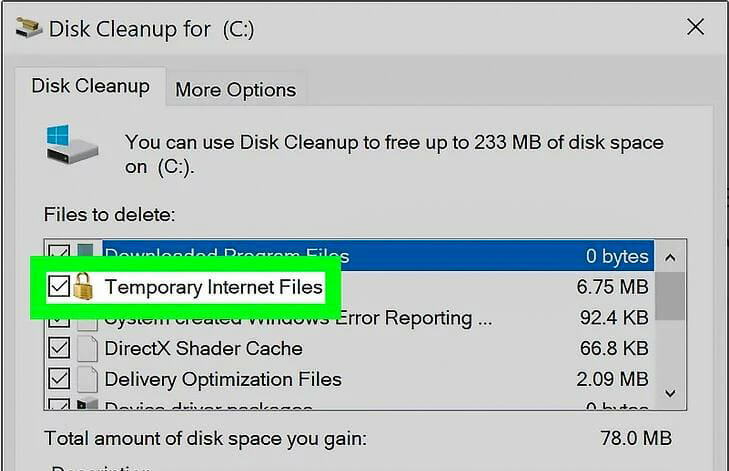 Then, click 'OK' to confirm the action.
Use of Settings
Firstly, open the windows settings.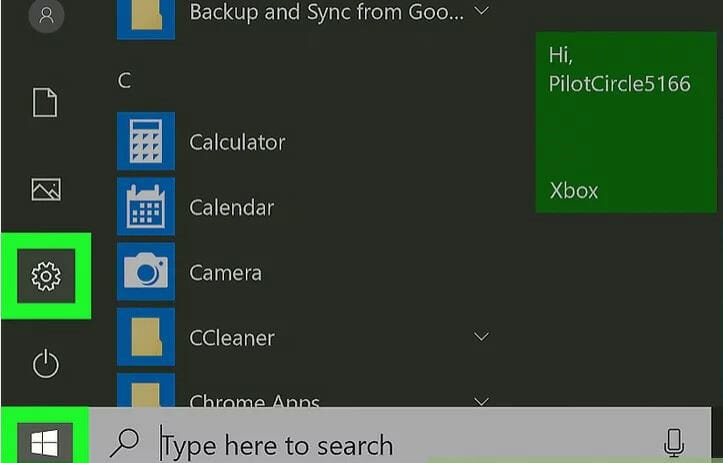 Click on the "System" icon.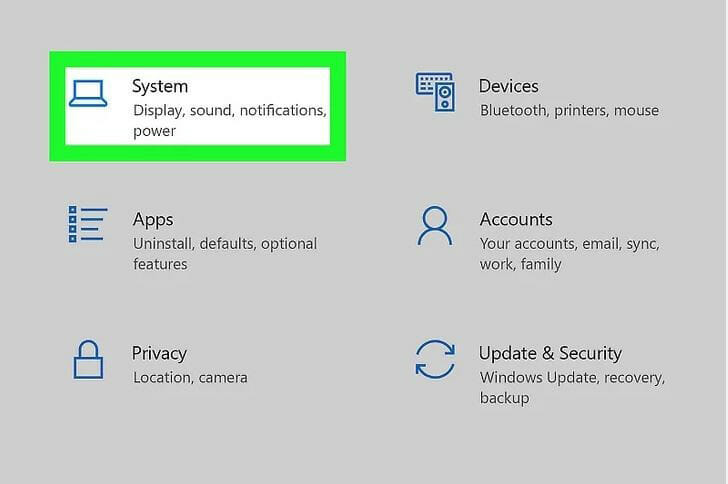 Also, click on the "Storage" icon.
Then, click the drive where your windows 10 is installed.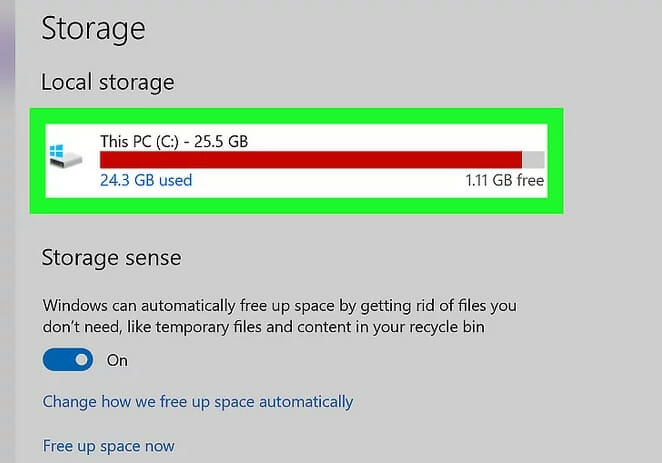 Click on the 'Temporary Files' option.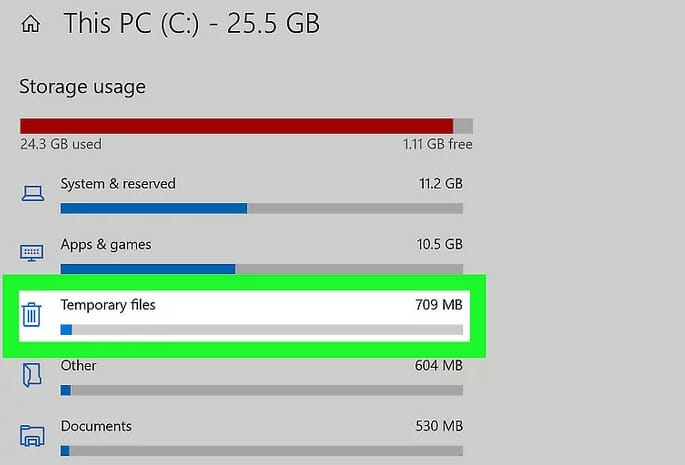 After that, check the boxes near to the files you want to delete.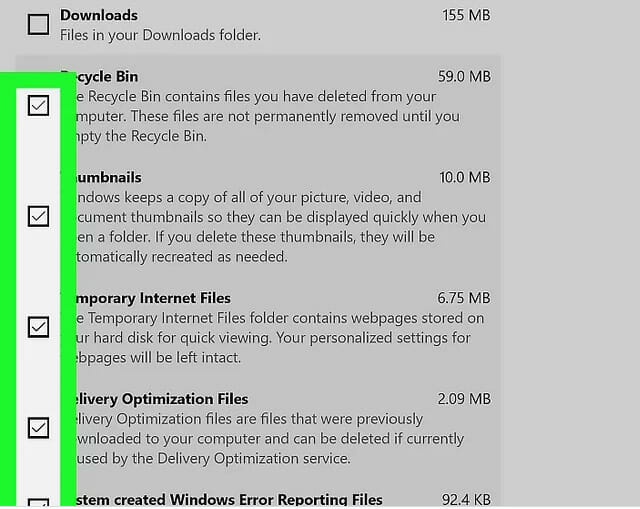 At last, press the 'Remove Files' option.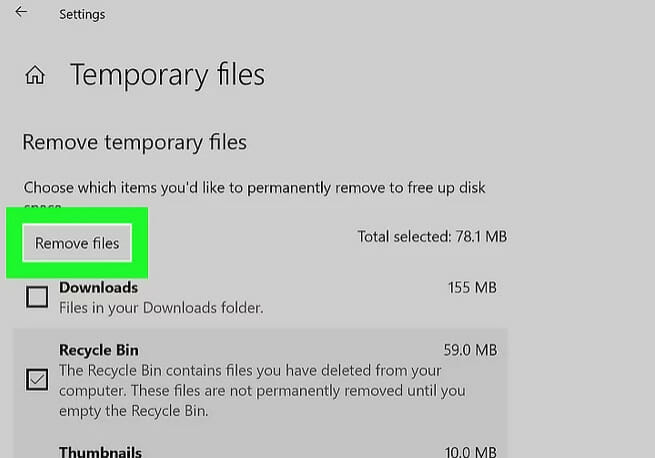 Manual Deletion
Open the run box by pressing both 'Win+R' button.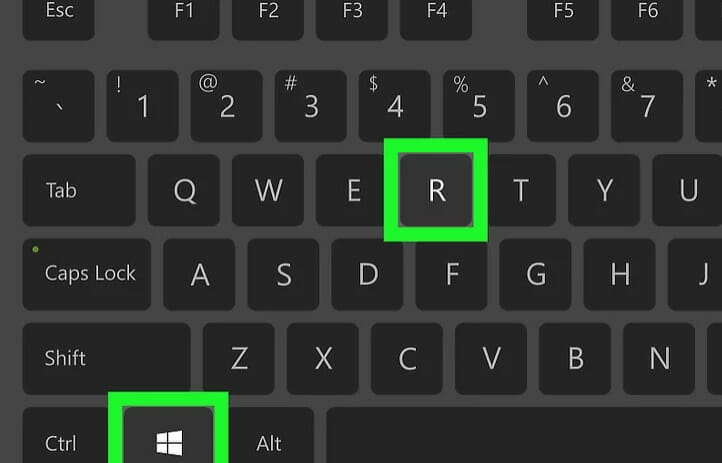 To get the temp files folder type "%temp%" and press 'Enter'.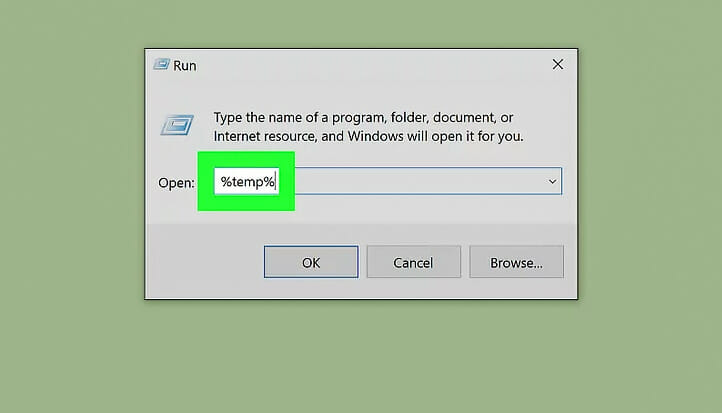 Now, select all the files and folders. 
Then, right-click upon the file and click the 'Delete' option.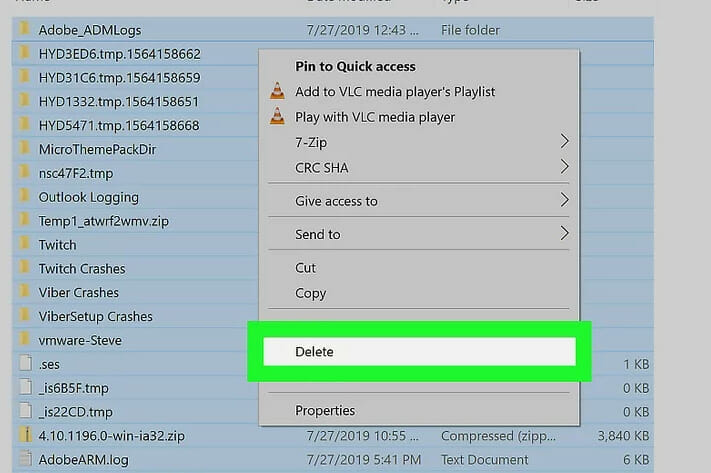 How to Remove Temporary Internet Files?
Whenever you browse the internet through the web browser, there stays the browsing information on your computer. This is called browser cache which contains internet cookies, temporary internet files, and browsing history.
Here are the solutions how you can delete the temporary internet files using three different browsers-
Using Google Chrome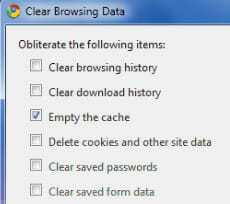 Opening Google Chrome click on the toolbar and select the options.
Then, go for under the hood tab and click on the 'Clear Browsing Data' option.
Now, check the 'Empty the cache' box and select everything in the 'Time Range' section.
Next, click on the 'Clear Browsing Data' option again.
Using Mozilla Firefox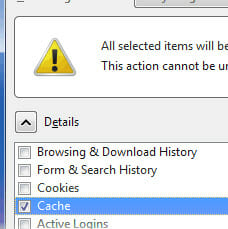 Open Firefox and press the tool menu.
Then, press the 'Clear Recent History' option.
Now, select every option in the 'Time Range' section.
Press 'Details' and select 'Cache'.
At last, press the "Clear Now' option.
Using Internet Explorer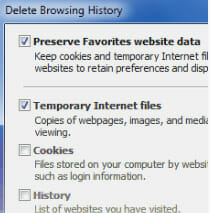 Open Internet Explorer and press the toolbar.
Click on the 'Delete Browsing History' option.
Select the 'Temporary Internet Files' box.
Now, press the 'Delete' option.
How to Remove Temporary Files on a Mac?
You can clean your Mac both manually or using any tool.
Here is the manual process of cleaning temp files-
At first, close all active apps. Also, you can force quit anything that hasn't closed. By doing this any section that needs to be closed get benefitted from a cache clear out.
Then, you go to the Finder in macOS.
If you are using a recent OS, hold down the SHIFT key.
Or if you are using an older one, press down the OPTION or ALT key, and pull down the Go menu in Finder.
Now, choose Library from the Go menu options.
Then, move to the Caches folder.
And now you will see the full range of cache and temporary files that your Mac is storing. Before sending them to the Trash be particular about deleting files. 
Send your cache folders to the trash either dragging and dropping them into the Trash or by right-clicking and selecting Move to Trash.
And at last, empty the Trash to clean your internal Mac.
FAQ (Frequently Asked Question)
There are some frequently asked questions about deleting temp files. Here they are-
Q: Does temp files deletion cause trouble?
Ans: Usually, deleting temporary files doesn't cause any problem. But, deleting registry entries can cause lots of problems and so you have to reinstall your OS.
Q: What time does it take to delete temp files?
Ans: Manual file deletion takes less than one minute. But the time duration depends on how large the temp files collection is.
Conclusion
Fairly, temporary files are created as the sub child while a particular file is being used, processed, or created. These files become junk files after you perform any activity on the computer and removing temporary files is necessary as well as deleting windows update files.
Temp files are not the troublemaker at a first move. They become the storehouse of problems by gathering on a device over a long time. This large amount may harm your computer very badly.
So, it will be wise decision to finalize the clearing function of the unwanted files as quickly as possible whenever these get congested and assure a developed environment for your computer.