Microsoft Solitaire Collection is a great collection of some card games that were part of windows 7 previously. It consists of five games in total: Klondike (Classic Solitaire), Spider, FreeCell, Pyramid, and TriPeaks. With the introduction of the reset windows 10 apps feature, it is now possible to reset the statistics easily.
All you need to do is to access the advanced settings of the app from windows settings, and then reset the app data. But keep in mind that once you reset the app data, you may not be able to retrieve the previous statistics and data anymore.
How Do I Reset Statistics in Microsoft Solitaire Collection Effectively
Before building 14372, windows 10 did not have a reset feature for its apps. Back then, the only way to reset the statistics in Microsoft Solitaire Collection is by creating a new Microsoft user account. But this was not a convenient solution since each time, you needed to reset the statistics, you would have to go through the hassle of creating and switching a completely new account.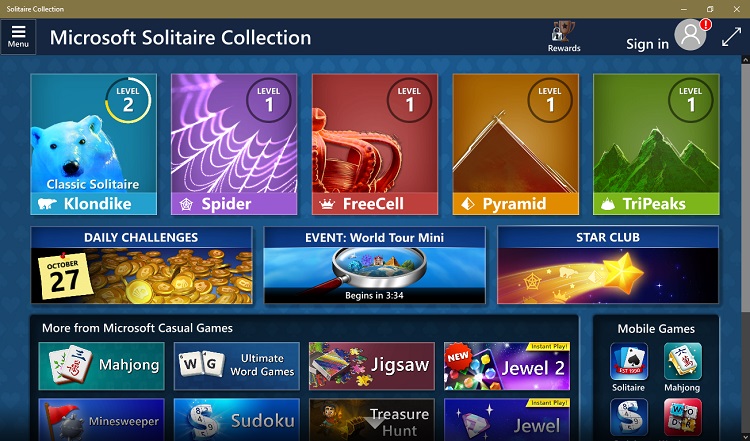 1. The Reset Feature for Windows 10 Apps
The reset feature for windows 10 apps was introduced in the update build 14372. By the inclusion of this option, the developers made it possible to reset the data of the apps from windows settings.
So, before you proceed, check if you have the 14372 version or later. Open the "Run" app and then type "winver" in the box. A window named "About Windows" will pop up on your screen. You can check your windows version from there. If you have a backdated version of windows.
2. Step-by-Step Guide to Reset Statistics in Microsoft Solitaire Collection
To reset statistics in Microsoft Solitaire Collection, follow these steps.
Step 1
From the start menu, click the settings icon or simply press "Windows + I" on your keyboard to go to the settings app. You can also open the settings window by clicking the notification icon from the right side of your screen and then selecting "All Settings".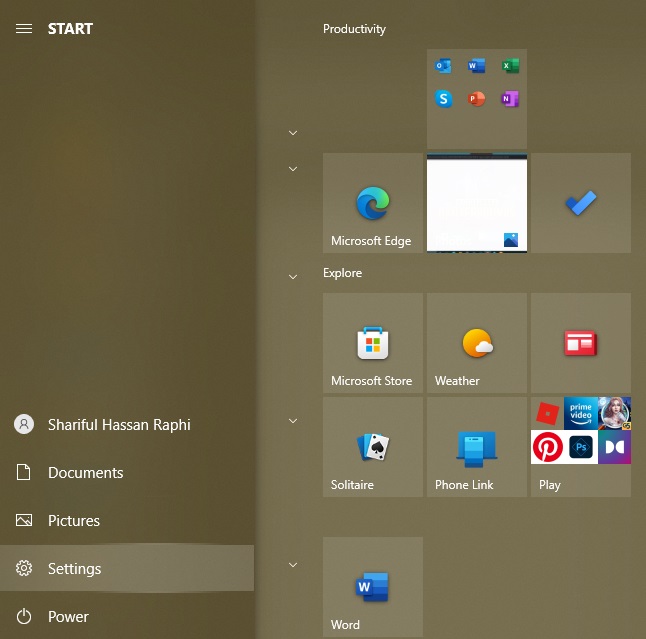 Step 2
From the settings app, go to "Apps".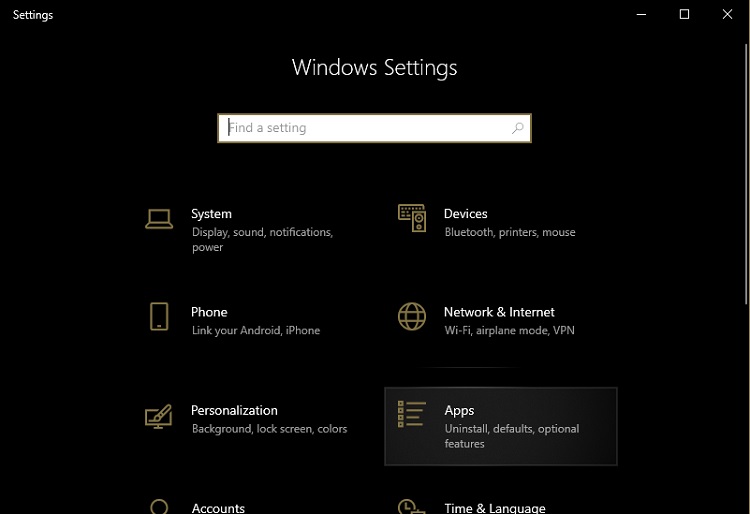 Step 3
Select "Apps & features" from the left side.
Step 4
You will be able to see a complete list of apps installed on your computer in the window. From the list, scroll down and find "Solitaire Collection". You can also search "Solitaire Collection" in the search box to save yourself some time. Once you find the app, click on "Advanced options".
Step 5
By scrolling down a bit, you will find a reset option. By clicking on "Reset", the app's data will be deleted and the statistics will be fresh as new.
3. Start Over in Microsoft Solitaire Collection
You will have to reset the app data in Microsoft Solitaire Collection to start over. To reset the app data, follow these steps:
Open Settings by pressing "Windows + I" on your keyboard.
Select "Apps" and then go to "Apps and features".
Scroll down to find Microsoft Solitaire Collection.
Select "Advanced options".
Click reset.
FAQs (Frequently Asked Questions)
What Happens When You Reset Microsoft Solitaire Collection?
When you reset Microsoft Solitaire Collection, it will reset all the app data that Microsoft Solitaire Collection has saved on your computer. This includes all the settings you have saved and the statistics.
Where Are Solitaire Statistics Stored?
Previously, the statistics of Solitaire used to be stored in the device, in locations like "C:\Users\(user name)\AppData\Local\Microsoft Games\Solitaire" or "%localappdata%\packages\Microsoft.MicrosoftSolitaireCollection". After recent updates, the statistics of Solitaire are saved on the cloud and can be transferred to other devices with cloud synchronization.
Why Microsoft Solitaire Collection Crashes?
If you are having trouble launching Microsoft Solitaire Collection, or it crashes regularly, try resetting the app to its default settings. To reset, open "Settings" and go to "Apps". Select "Apps and features", and then find "Solitaire Collection". Once you find it, go to "Advanced settings". Then click "Terminate" followed by "Reset".
If it doesn't solve the problem, check if the app is up to date or not. You can also troubleshoot from the "Update and security" menu located in windows settings.
Final Thoughts
Since Microsoft Solitaire Collection now uses cloud storage to save the statistics, deleting or renaming the statistics file from the device will not reset it. However, resetting the app data will allow you to have a fresh start in the game.