How To Use ChatGPT Speak Plugin For Language Learning (Simple Guide)
If you are a traveler, language enthusiast, or even a linguist, the ChatGPT Speak plugin can be a great tool for you. it can not only help you with every part of your language learning process, but you can use it simply as a translation tool too. A learning tool that's interactive.
In this article, we are going to explain how you can use the ChatGPT Speak plugin for language learning and other tasks. We will cover everything from what you can do with the Speak plugin, how to install it, and how to prompt it for different results.
What Can You Do with the ChatGPT Speak Plugin?
Here's a list of things that you can accomplish using the ChatGPT Speak plugin.
A. Translation
The Speak plugin for ChatGPT can translate words or phrases from one language to another accurately, even considering the tone and context. For example, it can help you politely ask in German, "How much does this thing cost?"
B. Explain Phrases
The Speak plugin can help you understand unfamiliar phrases in a foreign language. It can explain their meaning, context, and cultural significance. For instance, it can clarify the French phrase "je ne comprends pas"
C. Explain Tasks
The Speak ChatGPT plugin not only translates but also assists you in specific language tasks. It guides you in tasks like politely greeting a recruiter in Japanese or complimenting someone's vest in Chinese.
Overall, the ChatGPT Speak plugin is a great tool that can understand different contexts in your prompts. Therefore, it's a valuable tool for language learning. It can even detect complex factors like tone, formal and informal usage, etc. This can improve your language learning experience to a great extent.
How to Install and Use the Speak Plugin in ChatGPT?
In order to use the Speak plugin to start learning new languages in ChatGPT, you first need to install it. do the following for that.
Subscribe to ChatGPT Plus and log in to your ChatGPT account.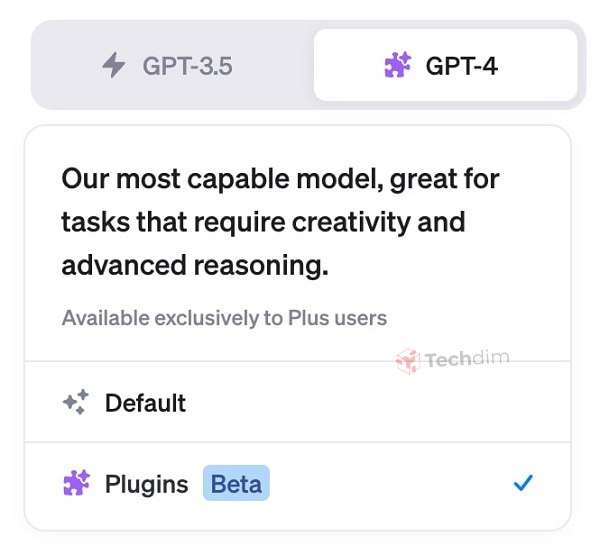 On the ChatGPT home screen, select the GPT-4 model from the dropdown menu and then click on the Plugins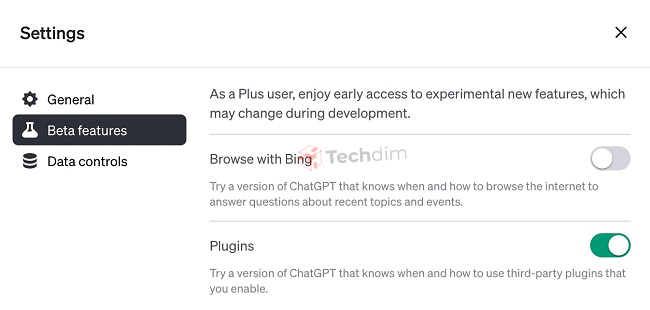 From the dropdown menu, go to the Plugin Store
Now search for the Speak plugin
When you find it, click on Install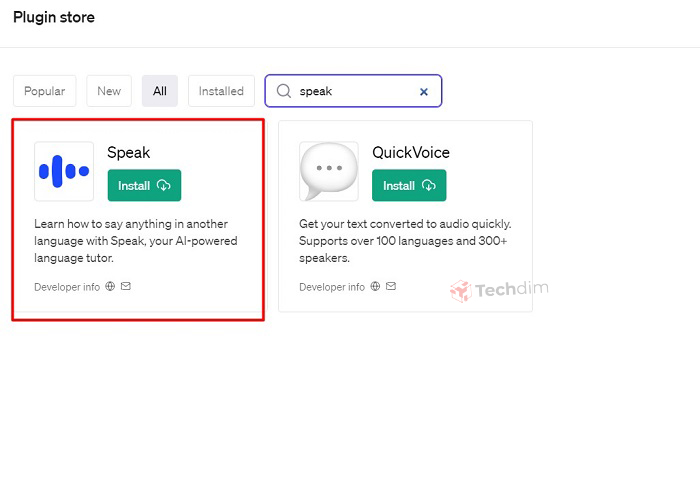 Now go back to the ChatGPT home screen, open the same dropdown menu, and tick the Speak checkbox to enable it.
Now comes the prompting part. Below are some possible examples.
Speak Plugin Prompts
To learn a foreign language using the ChatGPT Speak plugin, you can use the following prompts.
You can ask it to translate something in your desired language like:
"How do you say hi in Spanish?"
"Translate how are you in Japanese"
You can even ask it to explain different grammatical rules like this:
"Please show me the conjugation of the verb 'to be' in French."
To Sum it Up
Technically, the possibilities are endless. Brainstorm different prompts to use the Speak plugin for your language learning experience to the fullest extent. Ask it to explain things if you don't quite understand something. You can even ask it what to say in certain social situations.
Subscribe

to our newsletter

& plug into

the world of technology