How To Use ChatGPT World News Plugin To Get Latest News (Easy Guide for You)
Up until now, there was no possible way to get the latest news and information on ChatGPT, even on GPT-4. That's because ChatGPT works by fetching data from its database. However, with the introduction of plugin support, it opened up a new horizon of possibilities. Because, with the option to interact with outside APIs, ChatGPT can now deliver the latest news and information. One such plugin is the World News plugin.
With this plugin, you can search for the latest news right from ChatGPT. How to use it? well, that's what we've explained in this article. So, continue reading.
Install the ChatGPT World News Plugin
To install and activate the ChatGPT World News plugin, follow this step-by-step guide.
Subscribe to ChatGPT Plus and log in to your ChatGPT account.
On the ChatGPT home screen, select the GPT-4 model from the dropdown menu and then click on the Plugins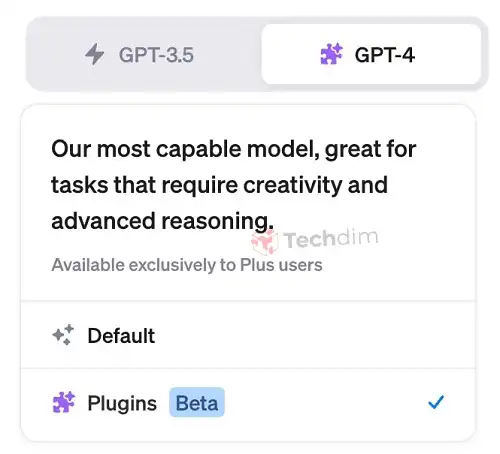 From the dropdown menu, go to the Plugin Store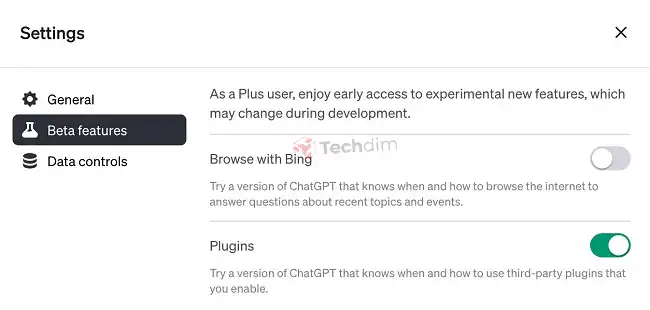 Now search for the World News plugin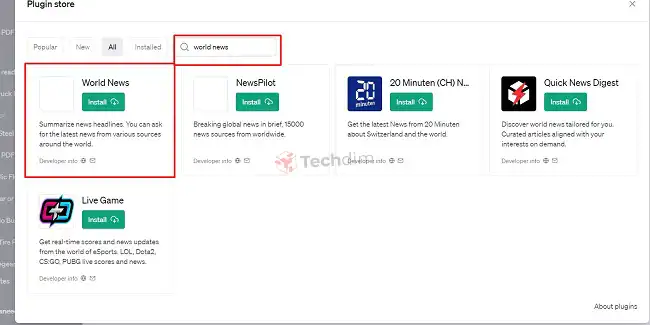 When you find it, click on Install
Now go back to the ChatGPT home screen, open the same dropdown menu, and tick the World News checkbox to enable it.
You can now start prompting ChatGPT for the latest news stories around the world. To learn how to prompt it properly, read on.
What Can You Do with the World News Plugin?
With the World News plugin, you can do so much more than just get the latest news. Here are a few examples of what it can do.
It can fetch news and headlines from a wide variety of sources around the world. So, it can save you time of going to various sources for news. Use prompts like "Provide me with the latest political news in America."
It can deliver you topic-wise news. To get it, prompt ChatGPT with the topic, location, event, or person. therefore, it offers a much more tailored experience. 
If you are someone who's a busy person but still want to stay updated with the latest news, you can ask it to summarize the news for you.
You can also ask it to translate news for you.
How to Prompt it for Different News?
    For Business News:
        "Tell me the latest business news in the USA."
        "What's happening in global business today?"
    For Cultural Insights:
       "What's going on in the arts and culture in Asia?"
        "I want to know about cultural trends of 2023."
    For Travel Updates:
        "I'm going to Europe next month. What's happening there?"
        "What's the current situation in Japan? I might visit."
  For International Politics:
        "What's new in world politics?"
        "How are the U.S. and China getting along today?"
    For Global Health News:
        "Tell me the latest health news worldwide."
        "How is the COVID-19 situation globally?"
Final Words
The World News plugin can be your one-stop for news of all sorts. Use detailed prompts specifying location, event, type of news, person, etc. and it won't disappoint you. When it comes up with your answer, you can ask it to summarize it for you if you are not up for a lot of reading.
Subscribe

to our newsletter

& plug into

the world of technology