How to Bypass Blackberry Password without Wiping (6 Easy Methods)
Without wiping the device, there are a few ways to get around a Blackberry password. One method is to use a third-party application that can bypass the password. Another option is to factory reset the device, which will remove the password.
Blackberry smartphones have long been popular business tools. This device speeds up and simplifies business and personal communication, but its security features make it difficult to use without a password. If you find yourself in this situation, you can bypass the password screen with a few methods and shortcuts.
Blackberry And Its Password Protection
BlackBerry is a Canadian company that specializes in developing smartphones, tablets, and business software. Their devices are known for having high levels of security, encryption, and privacy.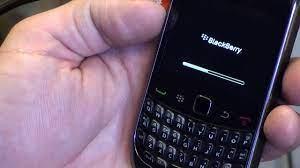 Setting up a password or PIN code to unlock your BlackBerry device is one method of protecting your data. If you forget your password, the only way to regain access to the device is to erase all data on it and reset it.
Reasons Why You May Need to Bypass the Password in Blackberry
There are three possible causes of an unlocked blackberry. 
The phone was too old to upgrade to the latest BlackBerry version, and the user didn't update the security settings.
The second reason is that there was a system error while attempting to update the software. 
The third possibility is that the owner forgot their password and tried to log in with a backup.
How to Bypass Blackberry Password without Wiping
If you've tried to reset your password but failed, you can bypass it without deleting data. These methods only work with BlackBerry OS 6 or lower.
1. Download the Java Runtime Environment (JRE)
Some people are afraid to install new software on their computers for fear of malware or viruses. The JRE is a safe, open-source Oracle application. It's small, so even on a metered connection, it won't cost you.
Install JRE according to the instructions. You will be prompted to add it to your system path, which is usually done by checking a box during installation.
Start the Run utility by pressing the Windows key + R and typing cmd into the box.
2. Open The.zip File
After downloading the.zip file, extract it and run it. You should see a window that says Please enter your password. After that, enter your BlackBerry's password and click OK. Finally, in the lower right-hand corner of the screen, click Wipe data. Your device will now be reset to factory default settings.
3. Open javapassword.exe and Run It
Once the javapassword.exe file is open, run the following command:
java password -p my password -a 3 
-p specifies the password to be tried; in this case, my password -a specifies the number of attempts before wiping data. 
We specify 3 because we are not erasing data.
4. Insert Your SD Card into Your Computer
Place your SD card into your computer.
Open BlackBerry Backup Extractor -Select User Data and click Next -Click Import and select the folder containing your data to extract.
Select the type of data you want to extract (the default is All) and then click Start.
There are two methods for bypassing your Blackberry password without erasing your data. The first is to use BlackBerry's Google Chrome browser to log into your Gmail account, then click Settings, then Accounts. Find the account you want to delete and click the Remove button.
The second method is to use the BlackBerry Desktop Manager application that is installed on your computer.
Restart Your Phone after Inserting the SD Card
Remove the SD card from the Blackberry.
Insert it into your Android phone and restart it.
Open My Computer or Computer on Windows and click on the SD card icon to view the contents of your SD card.
Double-click the BlackBerry Desktop Software file to launch it (or simply double-click on BlackBerry if you have it opened already).
5. Bypassing Screen Lock
Go to Settings > Security > Device Lock > Screen Lock Type
After successfully bypassing the screen lock, the phone will return to the home screen and the operating system will be visible. You can configure how your device locks when it is turned off from this menu. To change your lock type, press the Change Device Lock Type button.
6. Use the Keyboard to Enter Test as Your Password
If you're having trouble getting past your Blackberry's password, here's how to do it without wiping your data. You'll need physical access to the phone and charger for this method. When the phone boots up, dial *#*#7378423#*#*, then select Security Options. Select Device Password and enter your current password in the New Password field.
How Do You Unlock a Blackberry without Knowing the Password
There are three methods for unlocking a BlackBerry phone.
The BlackBerry Desktop Manager software can be downloaded for free and will unlock the device without losing any data.
The second option is to hire a professional with the necessary technical knowledge and experience. This option is more expensive but safer.
Finally, you can wipe your device completely, erasing all data and necessitating the re-installation of apps, files, and so on.
How Can I Unlock My Blackberry Bold without Losing Data
You must know the password in order to unlock your BlackBerry Bold without losing data. You cannot bypass the password on your BlackBerry Bold if you do not know it.
If your password is forgotten or lost, there are two ways to bypass the screen lock on a BlackBerry Bold without losing data: resetting your device or using an application.
How Do I Unlock My Blackberry Z10 if I've Forgotten My Password
If you forget your BlackBerry password or have never set it up, you will be unable to unlock the device. In this case, you will need to perform a factory data reset on the BlackBerry Z10 in order to bypass the password.
A factory data reset deletes all of your personal information and returns the phone to its original state. This means you should back up photos, videos, and important contacts before a factory data reset. 
What Happens if You Enter Your Blackberry Password Incorrectly 10 Times?
If you enter your BlackBerry password incorrectly ten times, you will be locked out of the device. You must use an alternate method to access the data on a locked device in order to bypass the password. This can be accomplished by connecting your BlackBerry to your computer via USB and running software that manages your Blackberries remotely.
Final Thoughts
If you are unable to access your device, we recommend that you contact BlackBerry Technical Support. There could be a problem with the device, or they may be able to reset your password remotely. If you can't reach BlackBerry Technical Support, take the phone to a repair shop and have them bypass the password.
Subscribe

to our newsletter

& plug into

the world of technology