Designed to work seamlessly with Alexa, Polaroid TVs are some of the best budget TVs that you can get out there. However, due to their budget-conscious manufacturing, they aren't free from problems.
One of the most occurred issues is that the Polaroid TV won't turn on but instead blinks red light. This can cause due to a wide range of things and so solutions will vary as well. continue reading below to find out why your Polaroid TV isn't turning on and what can you do about it.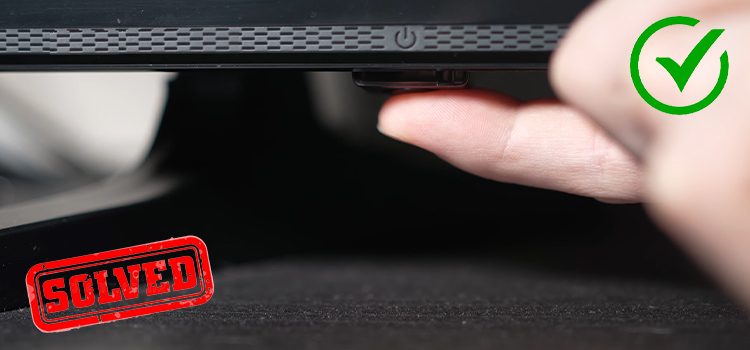 How To Fix the Polaroid TV Won't Turn On Issue?
In general, there are several causes behind this issue. But whatever they are, you can avoid or diminish them easily by taking these efficient steps. Apply them one by one until the issue gets solved.
Solution 1: Check Cable Connections
Look for your TV cables and the way they are attached. It's very easy for these connections to gradually loosen in a long run, making it impossible for the TV to receive enough signals to fully operate.
Additionally, with time, dust and debris do accumulate in the connectors, producing the same result. Because of this, we advise you to check that your connectors are clean, then connect everything as securely as you can.
The wires that link your TV aren't exactly made to last forever, it's true. This is particularly true if they are less expensive models.
They may experience significant deterioration and tear over time, preventing them to function to the required level. It'll be better to check them for damage to make sure this isn't the case.
Really, all you need to do is inspect each cable lengthwise to make sure there are no exposed innards or ragged ends. Before attempting to operate the TV once more, if there is anything that doesn't seem quite right, replace it to ensure precaution.
Solution 2: Hard Reset the TV
This is a nice and simpler technique to get the TV to delete temporary files that might have been hiding some unpleasant faults and glitches that are responsible for this problem.
The settings menu on most TVs can be used to reset them, although this method is frequently less efficient than the more conventional one, that's to reset it manually. To perform this – 
Step 1: First, disconnect the TV cable from the power outlet.
Step 2: Next, press down and hold the power button on the TV for a while to reset the device. 
Step 3: Finally, let go of the button and connect the TV cable again.
Confirm that the problem is resolved.
Solution 3: Replace Safety Fuse
The safety fuse is concealed beneath a plastic cover noticeable with a fuse icon, to the left of the AC adapter plug-in. Take care to first carefully remove the cover, then the fuse. 
Use a 4A, 250V time-lag fuse to replace, which is readily available at most fuse retailers. This fuse is designed to reduce the harm that lightning or other power issues can do to your TV. 
Solution 4: Check for Severe Damage
Sadly, if the issue still exists, there is a serious hardware problem at hand. Even worse, at some point, it's still impossible to identify a single specific reason.
Unless you've got a very high level of technical competence, there isn't much you can do about it at this point in any situation. Therefore, it's advised to bring it to a Polaroid warranty center so that the experts can assess its potential. 
After diagnosing the causes, they'll advise you on the best course of action to pursue. They'll recognize if you need a quick fix or a complete replacement and will let you know.
Frequently Asked Questions (FAQs)
Where is the reset option for my Polaroid TV?
It's very easy to reset using the remote control.
Press the MENU button.
Press the UP and DOWN buttons to access the Setup menu.
Press the OK button. 
Here, you'll find the Factory Reset option.
Why won't my TV turn on but has power?
In most circumstances, a defective TV mainboard can be identified if the TV has power but the TV won't turn on.
How much does to repair a TV that won't turn on?
Well, the repair cost depends on the extent of damage to your TV. The average expense of repair should be within the range of 60$ to 400$.
Conclusion
As you've read this far, probably you get the basic idea about what to do or not. Follow the steps properly to get rid of this mess and have a nice watching experience.