[Answered] Is a 5ms Monitor Good for Gaming?
Choosing the right hardware when buying or building a PC is a daunting task. And if you're building a gaming PC, it's all the more important to choose the right components that will enhance your gaming experience. And it extends to choosing the right monitor as well.
Gaming monitors are one such thing that most gamers are always confused about. What response time is good? How much fps will you get from that response time? Is 5ms enough for you?
The short answer is yes, a 5ms monitor is great for gaming. But you should have an understanding of what response time is and what it does to help you choose the right monitor for you.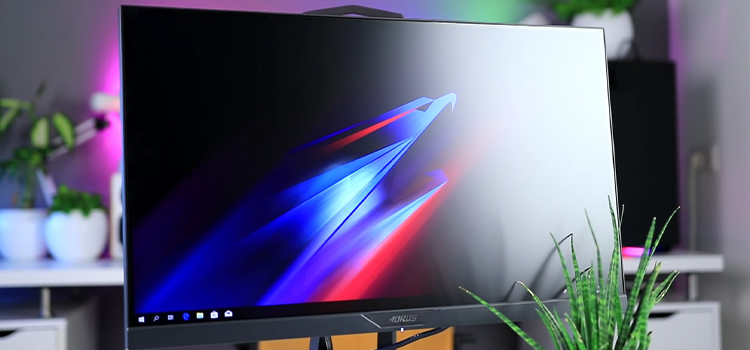 What Is Response Time
The response time of a monitor means how quickly the display can have a pixel or color change from fully active to fully inactive. A faster process of this results in a lower response time. And lower response time produces a better visual image. You can notice it mostly in games and media with high frame rates.
This is a little different than the refresh rate. Refresh rate is how many times per second the panel can redraw the image. And with the refresh rate, you want it as high as possible but the response time needs to be lower. Response time is measured in milliseconds (ms). A five-millisecond (5ms) response time means that a monitor can go from white to black to white in 1/200th of a second.
Will a 5ms Monitor Be Good Enough for Gaming
For the most part yes, a monitor with a lower response time is recommended. It provides you with a smooth gameplay experience. A monitor with a faster response time can react to changes very quickly, and it shows when playing fast-paced games.
Because of how fast the pixels refresh, there is no motion blur. This will make you perform better in competitive games because the image change is fast and it will allow you to react to in-game cues faster. The only issue is the difference is very little and if you're not a professional competitive gamer, you won't be able to tell the difference.
Although the difference is hard to tell, it is still better to go with a monitor that has a lower response time. You will see the action happening on the screen as soon as you press a button. This is very important for gamers with a competitive mindset.
Frequently Asked Questions (FAQs)
Is input lag the same as response time?
No, it is a bit different than response time. Input lag is the time it takes for a monitor to display commands given by your computer. Such commands are keyboard or mouse clicks. Gaming monitors have very low input lag, while TVs have high input lag. This makes TVs less suitable for gamers.
Is 1ms better than 5ms for gaming?
Yes and no. Generally, lower response time is good for gaming, but because of how low the difference is, it is almost impossible for an average gamer to tell the difference.
Is 5ms 60Hz good for gaming?
As an average gamer, a 5ms response time with a 60Hz refresh rate is more than enough for simple gameplay. In most cases, you will get a response time faster than your reflexes. So, don't worry too much about response time.
Conclusion
Gaming monitors nowadays have so many features, terms, and standards to worry about that it can get pretty overwhelming when buying a monitor for your gaming PC. We would suggest you go for a monitor with a higher refresh rate and 2ms-5ms response time. Since the refresh rate is visible and has a bigger effect on your gameplay, it is better to not worry too much about the response time.
Subscribe

to our newsletter

& plug into

the world of technology