We need access to many apps or software programs on our computers. For access to these apps, we have to search for the apps in the search engine like Cortana in Windows of our devices. Sometimes, we need to open a particular Window. But if you open them manually, you will have to go through many clicks of the mouse. It will be time-consuming. But you can Run Commands in Windows 10 which will give you the solution.
There is another way to get access to the settings Window of different apps. To do this, you just need to know some Run commands on Command Prompt or Windows Powershell and type them in the run window to execute. For this, you first have to open the Run Window on your computer. There are two methods of opening this software. You have to search for a run in the search engine and select Run from the results. Or, you can simply press Windows key+R to open the run window directly whether you are using a 32 or 64-bit operating system.
Once you open the Run window, you have to type a unique command for a particular app. You have to type different run commands for accessing different apps. You have to memorize the run commands for this. Here, some basic run commands are described below. You have to type the commands from your keyboard and press Enter to open the particular window. You can also click Ok to execute the commands.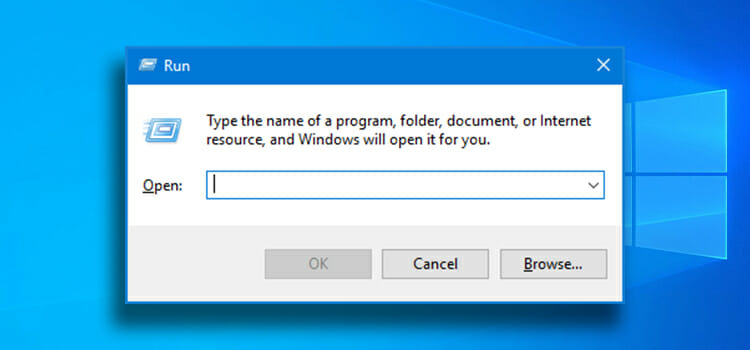 Run Commands in Windows 10:
We will discuss several methods to run commands in Windows 10 to solve different things of your PC.
MSConfig: Access System Configuration command
MSConfig or The System Configuration window manages the boot settings and background services like running apps on the background of the system. This Window works with multiple tabs. If you are using more than one boot setup, you will frequently need to access the settings. You have to check the Tools tab for getting access to many powerful Windows tools.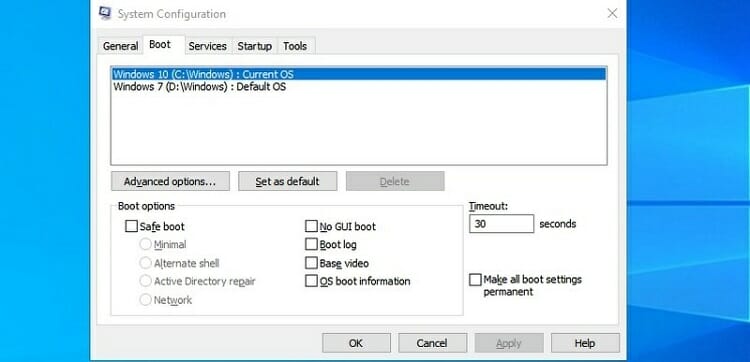 Riesman: Access Resource Monitor
In this access resource monitor, you will find various things regarding different things about your PC.
When you want to know real-time information about your system, this is the best tool for your device. You will be informed about the resources like CPU, RAM, disk, and also the network of your computer. You will also get information about computer hanging or performance by this tool.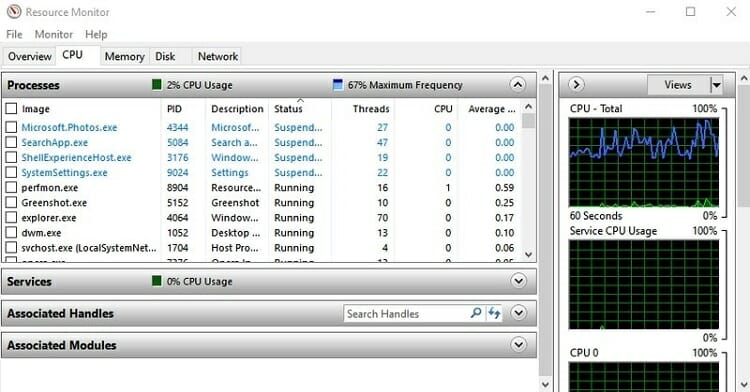 Msinfo32: Open System Information
You will get sensitive information about not only the hardware but also the software of your system via this tool. When you want to see the specs of any PC, like the GPU or CPU, etc you have to use this command.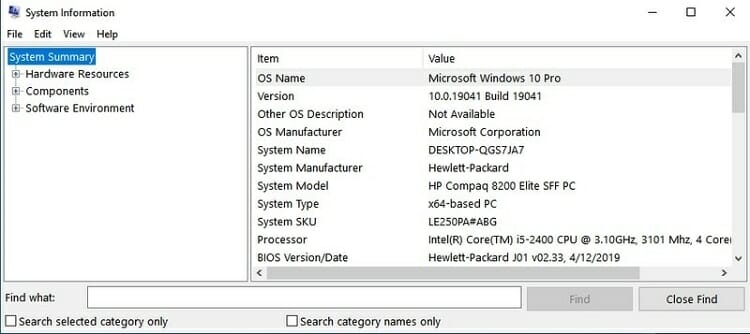 Sdclt: Access Backup and Restore window
You need this command for opening the backup and restores the window of your system. There, you can easily backup the important files of your computer and you can also restore any files from the old backup if you need them.
Main.cpl : Access Mouse Properties
If you want to control all the settings of your PC with your mouse or touchpad, this command is for you. While using this command, it will include the mouse speed, buttons, wheel, and pointer/ cursor, etc.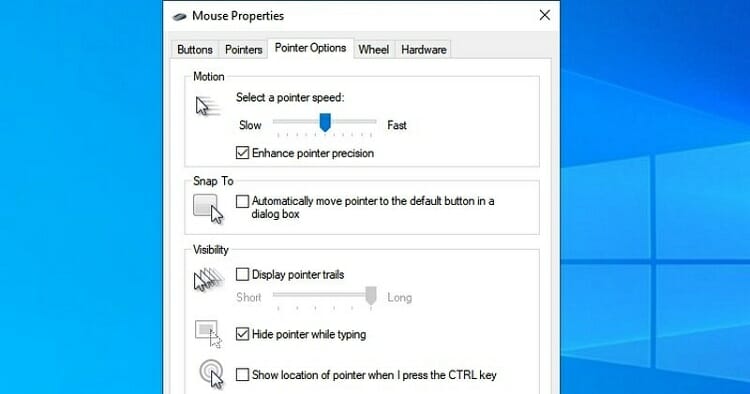 netplwiz : Manage User Accounts
Using this command, you can manage user accounts. You can also create a new account or user account here. If you want to change the user account's password and change the security settings, you can use this command.
Services.msc : Open Services App
This app is used to open all the services that are running in the background. Her4e, you can easily enable or disable any services you want. Sometimes, many background apps slow down computer performance. In this app, you can see which app is using more storage or network speed and can simply disable, or uninstall if necessary it to get better performance.

control: Open Control Panel
In Windows, if you type control in the Run, the control panel window will be on your screen. This is the easiest way to open the control panel. But, in the previous version like Windows 7 or 8, this command is not applicable.
(.) period: Open Current User Folder
This command is used for opening the user folder in Windows. You just have to hit on (.) in the Run dialog box and the current user folder will be opened for you.
Osk: Open On-Screen Keyboard 
If there is a problem with your keyboard and you want to use the on-screen keyboard, this command is there for you. You have to simply run the command and the on-screen keyboard will be opened.
regedit : Open Windows Registry
This command is for getting access to the Windows registry editor of your PC. We often need to use the registry editor of the computer and this command is the easiest way to get access.

sysdm.cpl: Access System Properties
This command is used for managing the system protection of your PC. This application can also control the connection features. Sometimes, we need to go to the Performance settings under the Advanced tab to change the performance and booting options of the device.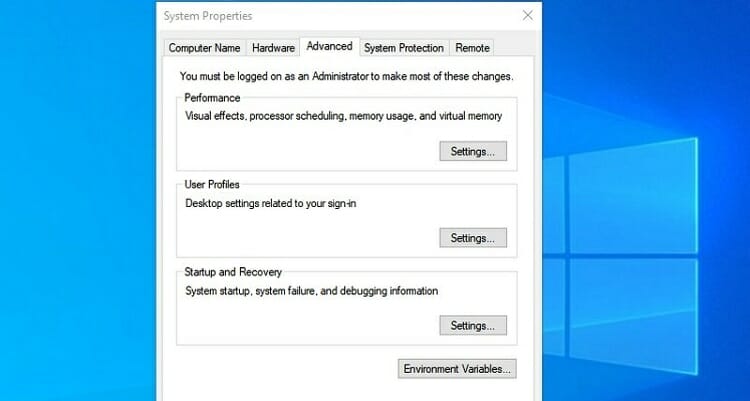 powercfg.cpl: Manage Windows Power options
You can find all the power managing options of the PC by this application. You can not only save power but also change the power settings to get better performance of your device here. For this, you must have a clear idea about the power supply of your computer.
optionalfeatures : Open Windows Features
If you want to change the advanced features of your device, you need this command. You can enable or disable any settings like sync settings or your PC, etc according to the system.

magnify: Open Magnifier
By running this command, the Windows magnifier will open. Here, you can magnify anything running on the screen of the PC. You can magnify this up to 1600%. This application has a built-in feature to read aloud text on the screen.
Charmap: Open Character Map App
This command will open the Windows Character Maps of your computer. It will let you use all the characters in the font according to your choice. You can use the fonts anywhere you want. You can also copy the characters you need.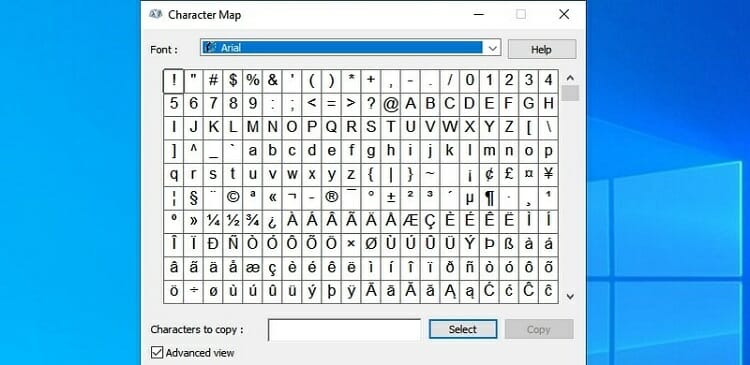 ncpa.cpl :Access Network Connections
This command helps you to manage your current network connection. You can fix any issue related to the network here. You can enable or disable the current network or check the status of this application. You can also find the Wi-Fi password here. It will help you a lot if your home uses IoT to get the advanced and convenient features to make life more comfortable.
mrt : Run Malicious Software Removal Tool  
This is mainly a virus or malware removing tool. This tool is used to scan your PC and to find any malicious software that contains malware viruses. If your PC is affected by a virus, you can use this tool to remove it. You have a built-in antivirus called Windows Defender which is very powerful now.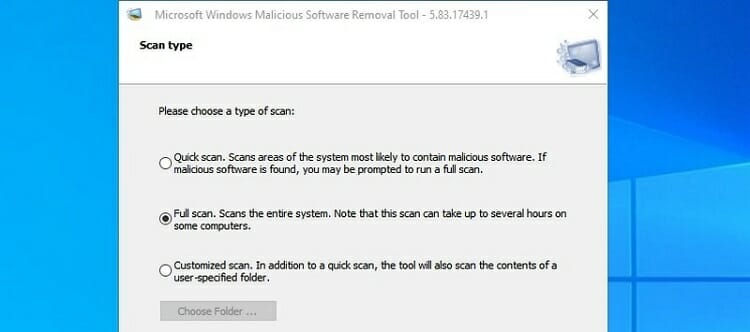 devmgmt.msc : Open Device Manager
This command will open the Device Manager of your computer. The device manager works to manage the hardware components and the drives of the PC. Here, you can enable or disable any drive and can update the driver components via the device manager.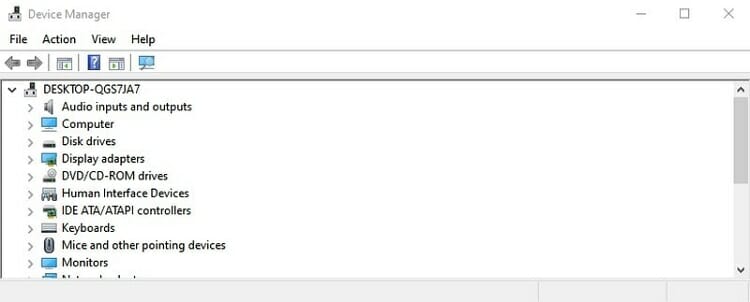 snippingtool : Open Snipping Tool
This command is used to open the Snipping Tool. Snipping tool is a  third-party app to take screenshots of a particular area of your screen.
mdsched: Open Windows Memory Diagnostic
If you are facing some issues with the RAM, this command is the right choice. It will check your RAM and fix it. If there are sudden freezes in the Window, use this app to check your RAM.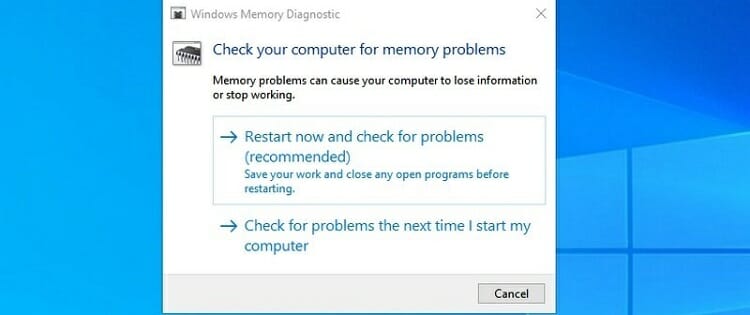 Insert website URL: Open any website
You can type any URL website in the Run dialog box and it will open with the default browser of your PC.

mstsc: Open Remote Desktop Connection
This command is used to connect with another computer. You will get full control of the other PC. You just have to set the computers through the remote connections and you will get access to remote one PC from another.

Cmd: Open Command Prompt
If you type the command in the Run, it will open the command prompt. You can also get access to the command prompt through the Start menu. But using the command will make the process easier.

Conclusion
These run commands are very useful and open the Window you need quickly. You won't have to do many clicks to open the Settings Window. These commands vary from the other versions of the window. The commands described above are just for Windows 10. Now we hope you know how to run commands in Windows 10.