Are you finding it difficult to choose between an SD card and a Flash drive? Is your mind fighting the war "SD card vs Flash Drive" and you don't know how to differentiate between them? Then I must tell you that the writing is for you. Let me assure you that at the end of this article you will know about them and all of your confusion will fade away like dust in the air.
Let's start by telling you what these things are.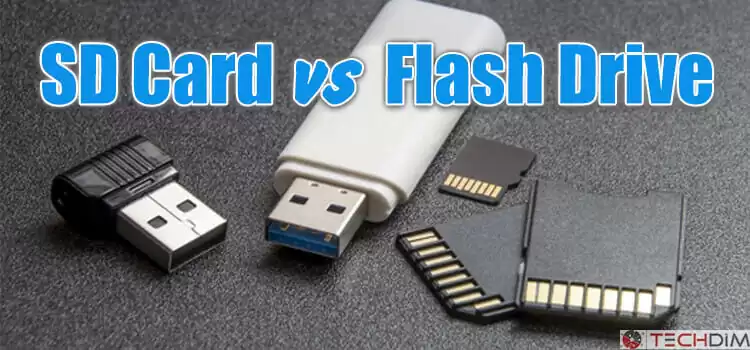 What is an SD Card?
SD card, abbreviated for Secure Digital card is a non-volatile flash memory card storage device used in portable devices. SD cards are an integral part of many devices including digital cameras, phones, MP3 players, and game consoles. SD card includes four card families available in three different sizes. The four families are the original Standard-Capacity or SDSC, the High-Capacity or SDHC, the Extended-Capacity or SDXC, and the SDIO, which combine input/output functions as extra with data storage.
The SDSC card can store data up to 4 GB storage.
The SDHC card can store data up to 32 GB.
And the SDXC card can store data from 32 GB to 2 TB. Though the 2 TB storage SD hasn't been made yet.
The SD's are available in the original size, the mini size, and the micro size. Mostly we use microSD card.
Class: Based on read and write speed rating there are different Classes of SD cards.
They are-
Class 2
Class 4
Class 6
Class 10
UHS-1
UHS-3
Class 2 has a minimum sequential writing speed of 2 MB/s and functions smoothly for normal recordings like SD video recording.
Class 4 and Class 6 have a minimum sequential writing speed of 4 MB/s and 6 MB/s respectively and functions smoothly for normal HD recordings.
Class 10 has a minimum sequential writing speed of 10 MB/s and functions smoothly for Full-HD recordings and large HD files.
The UHS-1 has also a minimum sequential writing speed of 10 MB/s but it's slightly better than class 10.
Here is a class 10, 128GB SD card for you from Sandix:
The UHS-3 has also a minimum sequential writing speed of 30 MB/s and used nicely for 4k recordings and huge files. So, which is faster sd card or flash drive? This is the common difference between flash drive and memory card.
What is Flash Drive?
You already know about SD card. But what is a flash drive actually? A USB Flash drive device is a data storage device that includes flash memory with an integrated USB interface. It is also known as a USB drive, USB stick, USB thumb drive, pen drive, USB memory stick, etc. So, what is flash storage device used for? Flash drives are used for the same purposes for which floppy disks or CDs were used before; for storage, data back-up, password protection, data recovery, and necessarily transfer of different computer files. They are smaller thand external hdd; a lot faster, have higher storage capacity, and most importantly are more reliable device as they have no moving parts.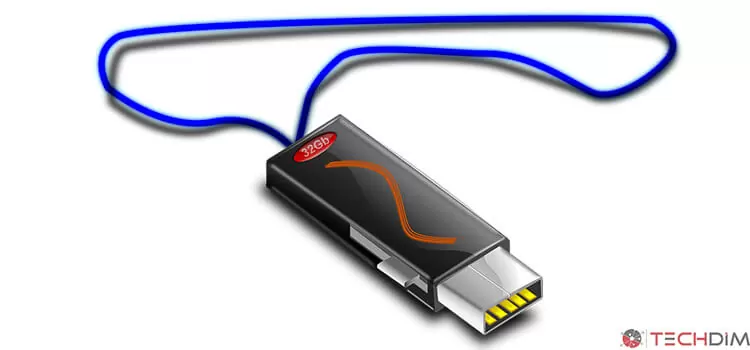 Flash drives use USB mass storage device class standard, supported natively by modern operating systems such as Windows, Linux, macOS, and other Unix-like systems. USB flash drives which have USB 2.0 support can store much more data and also transfer much faster than larger optical disc drives like CD-RW or DVD-RW drives and may be read by many other systems such as the  DVD players, automobile entertainment systems, and in several other handheld devices such as smartphones and tablet computers, though the electronically almost and by using mostly similar SD card is better suited for those devices.
Are you looking for a good quality USB flash drive? We can suggest you this 256GB USB flash drive from Sandix. We hope you will be satisfied with this because of its enormous speed.
A flash drive consists of a small circuit board carrying the necessary circuit elements and importantly a USB connector, insulated electrically, and protected inside a plastic or metal or rubberized case, which can be carried in a pocket. For example- The USB connector might be protected by a removable cap or by pulling back into the body of the drive, although it is not likely to be damaged that easily if unprotected. Mostly the flash drives use a standard type-A USB connection to connect to a USB port on a PC, but drives for other interfaces also exist. USB flash drives normally draw power from the computer via the USB connection.
There are different types of flash drives. Such as-
Security Flash Drive
Music flash drive device
The boot flash drive
Keychain flash drive and so on.
They can store anywhere between 128MB to 256GB of data.  While most of the flash drives use USB 2.0, recently some newer drives on the market offer USB 3.0 with many times the data transfer rate or speed that we currently use. So, is an sd card faster than USB flash drive? The answer to the question on sd card vs flash drive speed may vary from device to device.
SD card vs flash drive :
As you know now that they're both small, portable, and used to transfer and store files. Now you should keep in your mind that their differences are noteworthy, but they are hardly rivals in the world of NAND flash storage media. Despite that, it is important however to distinguish what makes these memory formats unique so that you can use each of them to their fullest potential. So, what is the difference between an sd card and a flash drive? Read the next sections for the answer on flash drive vs sd card.
The difference between a USB flash drive and a memory card is USB driver hardware.
Memory cards compulsorily require you to buy an SD or microSD to the USB card reader for each machine you want to read it at. USB flash drives need just a USB port.
But most importantly, there is no way to avoid the fact that both SD cards and flash drives can lose data due to improper handling, mistaken deletion, damage, formatting, or lack of power backup. Fortunately, there is a data recovery software, Tenorshare 4DDiG, Which can make you feel that you are getting the best value for money, Supports the recovery of lost or deleted data from corrupted storage devices such as SD cards, USB flash drives, hard drives, memory cards, digital cameras and camcorders, and supports data recovery up to 1000+ file types, including photos, videos, audio, and documents, etc.
It is the best data recovery software and has just three simple steps.
Step 1: Connect and select the SD card/flash drive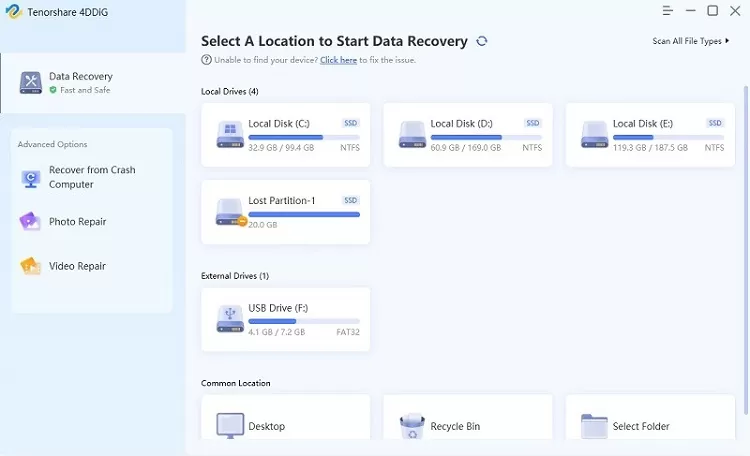 Step 2:Scan the SD Card/flash drive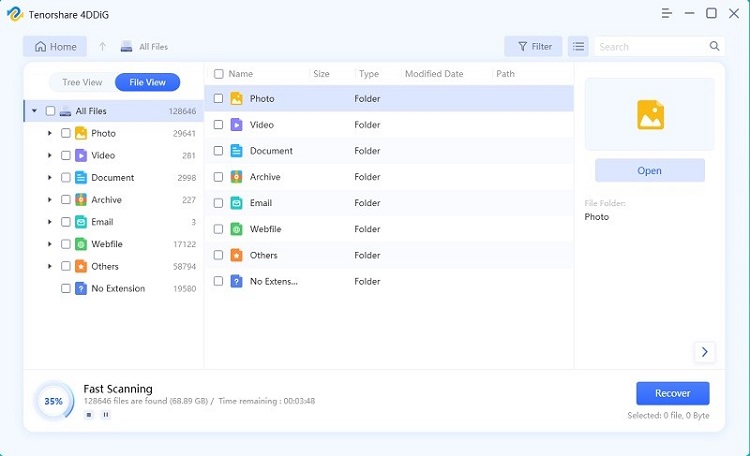 Step 3:Preview and recover files from SD card/flash drive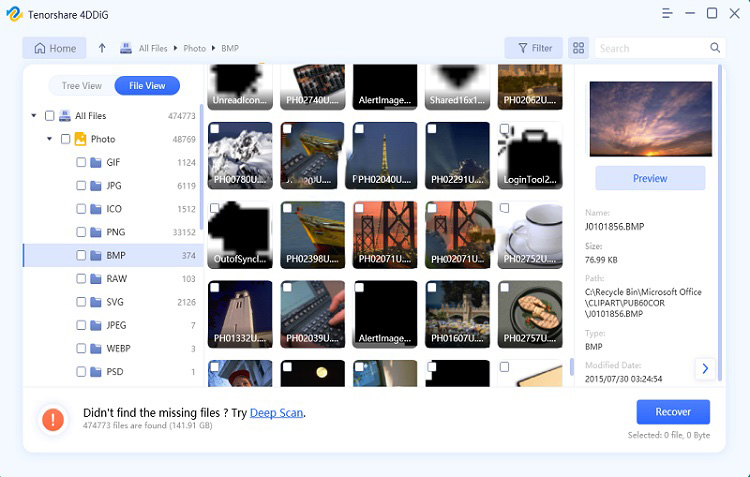 Again SDs are smaller than flash drives.
Flash drives are compatible with any system that offers a USB port, including Windows, Mac, and Linux.  They can store anywhere between 128MB to 256GB of data or maybe more nowadays.
On the other hand, SD cards are an integral part of many devices including digital cameras, phones, MP3 players and game consoles are most suitable to be used for mobile phones and other handheld devices. The average SD cards offer normally 2GB, 4GB, and 8GB capacities but can reach even up to 32GB. The extended SDs might be of a capacity of up to 256 GB of data storage space like SSD.
Though I have discussed the differences and comparisons in general, now I am going to describe the comparisons by the point in the following.
Hardware in SD card vs Thumb Drive:                                               
A USB flash drive is logically a memory controller chip with a USB bus interface, built to the USB standard so that all modern computers understand it without extra software. This chip is actually attached to one or more banks of NAND flash memory. Some USB drives might indeed put the flash memory and the controller in the same physical package, to save money. A USB flash drive is designed to plug into a USB jack on a PC, tablet, printer, etc… outside of the device, instead of a USB cable.
An SD memory card is mostly similar, only with a controller chip that understands the SD interface rather than the USB interface. A USB card is designed to run mostly on all devices or go all the way inside a device: a camera, phone or tablet, a printer, a PC, etc.
Driver:
As I said earlier that one of the main differences between the memory card and flash drive is USB driver hardware.
Memory cards must require an SD card reader for each machine you want to read it at. USB flash drives need nothing but a USB port.
The capability of SD Card vs USB Stick:
The capability of both the SD card and flash drive is almost the same. Their capacity between flash memory card capacity and USB flash drive differs from 128MB to 256GB of data or maybe more nowadays.
Where used:
The devices that have the facility of the USB port are the perfect usage field for a flash drive, i.e. PC, laptop, tablet, etc.
SD card is usually perfect for handheld devices like mobile phones. Moreover, with a card reader, it can be used in a port just like a USB device also.
Things You Should Know Before Buying an SD Card vs USB Flash Drive
In what type of device you are going to use it?
For what function do you need it?
And to which capacity do you need it?
If you are using it on a PC that has a USB port, you can buy a USB flash drive of the desired capacity. There are various types of flash drives. Choose the best according to your need.
Again if you are using a mobile phone or mp3 player which doesn't have any USB port and you do have a card reader, you must buy an SD card. There are different classes of SDs. Choose your right SD card wisely according to your need which I have described before. Though in terms of external SSD storage or external hard drive vs sd cards, many people choose to buy an SD card or Flash drive instead of buying a hard disk drive.
Again SD cards are cheaper than flash drives and SSD.
How to Use a Micro SD Card as a Flash Drive:
Can you use a micro SD card as a flash drive? This question might come to your mind. Yes, you can use it. All you need a memory card reader to install it or an SD card to USB flash drive adapter. Then you can use the memory card as a USB flash memory card. But is a card reader the same as a flash drive? The answer is no of course.
Summing up
There's not a clear winner in terms of various flash memory chip formats here.  On one hand, you can't operate your handheld multimedia devices without an SD card.  On the other hand, a USB flash drive is much superior in its ability to work continuously with your operating system. Anyway, I hope all the questions about sd card vs flash drive reliability in your mind has ended already. So, which one to choose: sd card or flash drive? If you know about them and know your needs, I think then you are clever enough to make the right choice.
That's all for now. Best of luck.