Tips For Trading CS:GO Skins Like A Pro
Almost ten years have passed since the appearance of skins in Counter-Strike: Global Offensive and you finally decided –  it's time to trade. Well, better late than never. Today our expert will tell you exactly what a novice trader needs.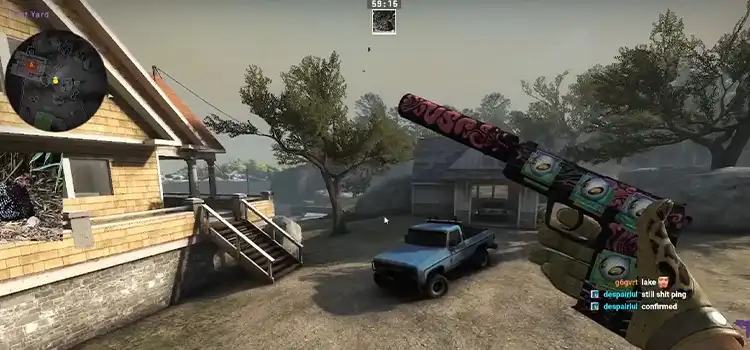 What are skins in Counter Strike Global Offensive?
Skins are cosmetic items that change the appearance of your weapons in CS GO but do not affect CS go player statistics in any way. They are available in a variety of sizes and forms, from straightforward illustrations to intricate designs. Consequently, there are several methods to acquire things, including opening cases, dealing with other players, and selling them on the Steam Marketplace.
4 things you can do with CS:GO skins
Trade Them: Skins can be traded to other players for credits or other skins. You can also use them as currency in the Steam Market where you can buy and sell things.
Show off your skills: Skins are a great way to show off your skill level in the game. Whether it's an impressive collection of rare weapons or an impressive design, your skins can highlight your identity.
Support the CS:GO Community: Skins are sometimes used to support the CS:GO tournament scene. By purchasing or trading skins for special events, you can contribute to the prize pools and ensure that these tournaments continue.
Collect them: Some players just love to collect skins. With hundreds of different designs and options, there's plenty to choose from when it comes to creating a unique collection.
How to get skins in CSGO?
Skins can be obtained in different ways. Opening cases is one of the most common methods of obtaining skins, although obtaining rare or valuable items requires luck and skill. Trading with other players is another popular way to acquire skins, allowing you to exchange your own items for items owned by others. You can also purchase skins directly from the Steam Marketplace or third-party marketplaces. Finally, you can even create your own skins with CS:GO Workshop.
How to trade in CS:GO?
Here we have collected several tips for you to maximize your trading skills and protect you from the pitfalls of the trading world:
#1 Get the price right
The cost of a certain skin depends on three main parameters:
the condition of the skin, 
the presence of a kill counter,
the rarity of this skin.
To be able to calculate prices well, use special online services. These services calculate the average price of all units sold. This will allow you to find the exact cost of various skins.
Such services even can use the technology to suggest the possibility of counting the kills of other players committed with this particular weapon. Thus, the most experienced gamers can demonstrate their own achievements to other users.
Another factor that affects the price is rarity. In total, there are 6 types of rarity, each of which has its own color. So, the cheapest and most common skins are white, and the extraordinarily rare ones are colored yellow.
#2 Don't try to resell expensive skins from the very beginning 
Skins with a price of more than 80 US dollars can be difficult to sell. If we are not talking about rare skins, then often the sale of skins in the middle price segment can be much slower than cheap skins or expensive and rare ones. That is why we do not advise you to immediately start reselling quite expensive skins if you are just starting your journey in this market.
#3 Use reliable trading platforms 
In order to trade skins safely, for example in the USA or anywhere else in the world, you need to choose a verified trading website. Such platforms greatly facilitate the process of selling and buying skins, because they offer a whole list of services, such as automatic trades! By using official trading platforms, you avoid the risk of falling into the hands of fraudsters.
#4 Check the market and don't buy skins for resale only 
It's better not to buy skins to sell them at an average price. Even if you think you will get more money from it. Such skins may not be bought for a long time, and later the skin will become cheaper due to the large number of people who want to sell the item quickly.
#5 Take care of your reputation as a trader
Players often prefer to buy from reputable sellers who can provide additional guarantees. Moreover, you can become a member of different social media groups and get pieces of advice from experienced traders. 
Investing in skins, stickers, and CS:GO cases
Selling rare stickers, patterns, and floats is a common method, and for now in the USA, the amount of CS:GO skin market is 400 000 US dollars. The trading is based on the principles of economics: you buy cheaper and sell more expensive when the purchase is no longer available. However not only fast resale applies to the scheme. The concept of long-term investment is inherent – a careful study of the product and the acquisition of something that will double in price, preserving and holding the object for an indefinite period.
Consider how to find the stickers you need. Let's start with the fact that the resource is listed on the Steam marketplaces. But in order to have complete information about the purchase, it is worth checking thematic sites such as Profilerr. In the future, there will be a monotonous, uninteresting search on the site. This method is safe and relevant for people who understand economic literacy.
In addition, it often happens that it is not possible to trade off the skin. The method depends on the demand of the market, then it remains only to hope and wait. It's worth mentioning that a used ticker doesn't cost as much as a new one. The markup depends on the location on the skin and on the combination with other stickers. With patterns, things are like this: if it is a pattern, you look for the right one, buy it, and sell it. As for the floats, the margin goes to the extreme skins. To avoid questions, it is worth explaining what it is.
A pattern is a texture from which some skins are randomly generated. The game provides for the skin to move up/down/left/right in any direction, which makes it different. This is why two skins with the same quality and appearance can be different from each other. 
Subscribe

to our newsletter

& plug into

the world of technology