Do you have a flair for writing? Want to turn it into something big? Blogging could be a great option. If you are not sure how to go about it, we've put together some crucial tips to help you get started with it. 
Select a Niche That Interests You
Looking forward to starting a blog in 2022? First thing first, decide what it will be about! You may feel tempted to write about anything and everything in a single blog. But, remember, if you want to raise your game, you must choose a niche. It could be anything you're passionate about, such as:
Traveling;
Healthcare;
Fashion;
Organic eating;
Organic growing;
Dental care;
Education;
Fiction;
Psychology;
Business-related.
So, before you choose a platform to create your website, brainstorm niche ideas. Also, do some research on your interested niches. Check how many websites pop up in search results when you search about that niche. Also, note down the suggested keywords. Doing so will help you understand:
What kind of stuff do people search for?
What type of reading material exists on such topics?
Which keywords are the most searched ones on Google?
How can you fill in the gap and contribute unique content?
Remember, thousands of people write blogs online, but not all get equal traffic; not all are popular. It is a tough competition, and you must produce unique and helpful content. So, if you've been wondering is blogging worth it, yes, it is, only if you know how to. 
Choose a Blog Name That Is Easy to Remember
Are you looking for guidance on how to start writing for your webpage? First of all, choose a unique blog name that is easy to remember. People can quickly memorize it by seeing it only once. It could be your name or any word that relates to your niche. Or a combination of both. The name of your page will also serve as a brand name. So, choose it after careful consideration. You may change the tagline later on. But, changing your website name wouldn't be an option once you buy the domain. So, spend some time brainstorming. Also, ask your friends and family for feedback. Doing so will make you sure of how people think of it. 
Choose a Platform That Suits You the Best
Choose a platform to create your web page once you have decided on your niche and blog name. There are many platforms available to do so, including:
Wix;
WordPress;
Tumblr;
Medium;
Ghost;
Weebly;
LiveJournal;
Typepad.
You should check out all of these websites to know their website look and layout. Also, read some reviews on them before finalizing a platform. 
WordPress, however, is the most popular blogging site across the globe. At the same time, Tumblr is popular for micro-blogging. So, choose a platform that suits your needs the best. For that, you will have to do your research well. But, if you still feel confused about where to start a blog, read some articles written by successful bloggers. 
Buy a Domain From a Reliable Hosting Service
You can create a blog free on many platforms such as WordPress, Blogger, etc. However, if you're looking to monetize it, you must buy a domain name. Purchasing a domain name is no rocket science. There are many hosting services, such as BlueHost, Hostinger, etc., that you can use to get a domain name. All you need is to go to their websites and follow their instructions. During the process, you will have to check the availability of the name. If the name is already taken, you'd have to come up with another one. Besides, you will be given pricing plan options. You can choose to pay for a year initially or buy a two-year, five-year, or unlimited plan. The pricing will be according to the method you choose. If you choose the one-year plan, it will be renewed annually, and the charges will be deducted from your account. 
Create a Robust Content Plan 
You can also hire writers to write unique content for your niche or hire a content strategist to create a good content strategy. If you wish to go with the second option, you can find different writing services if you search with this term: write my essay in 1 hour. Professional Essay, SEO, and Web Content Writers associated with these platforms are available 24/7 to help you produce the unique content you are looking for. If you wish to do it yourself, you must spread the word on various digital platforms
You're shouting into the cosmos if you start writing without a content strategy. To create a robust content plan, be sure you:
Have a clear objective;
Know your target audience;
Research your competitors;
Do the keyword research;
Have a unique content voice;
Promote your blog;
Measure the performance regularly.
Good promotions can really level up your game. A robust content plan uses the strengths of different channels to attract traffic to your site. It allows you to get your message out to as many readers or customers as possible. 
Ensure you focus on efforts of promotion in the following areas:
Email marketing campaigns;
Social media platforms;
Link-building.
Also, make sure you keep your page updated regularly. For blog definition, it also says a blog is a regularly updated web page. 
Use Search Engine Optimization (SEO) Properly
SEO is used to help your web pages appear in the search results and get more traffic. And, this is how you get organic traffic. Therefore, it is highly crucial to optimize your website for search engines. The process of SEO employs various techniques and tactics. If you want to become a successful blogger, you must get familiar with them. From keywords to meta description to optimizing images, there is a lot of work involved in SEO. So, make sure all of your landing pages and posts are appropriately optimized.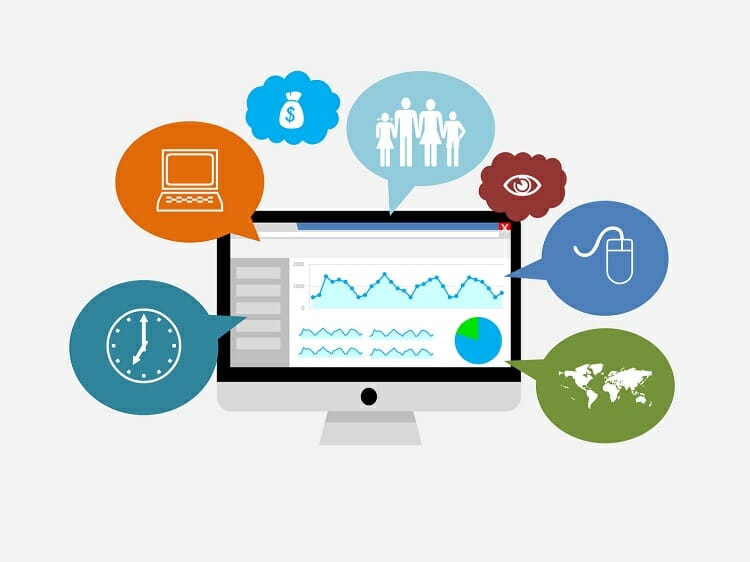 Use Analytics to Level up Your Game
With all the promotion and SEO efforts you're putting, how do you know if your strategy is working? The answer is data analytics. The term refers to the act of assessing your site data to obtain useful insights.
By collecting and evaluating data, you can check:
Your website's traffic performance;
Search presence;
Readers' engagement;
Authority in your niche;
Lead generation.
These insights can help you enhance the performance of your content. But, you must know how to use it. 
All in all, you need to do your homework well before you start writing for your website. With all the tips mentioned above, you're sure to start a blog without confusion and level that up with determination and effort.