Top 9 Best Parental Control Android App | Keep Safe Your Child
In today's world, the internet is a necessity; a resource that cannot be denied. The invention of an Android operating system for the cell phone has given people almost unlimited access to apps for every single need. Some of them are for entertainment only and some of them are based on social networking. They appear mostly harmless but like every tool in the world, they can also be turned into an instrument that destroys the childhood of our children.
The world of Android apps is infiltrating our everyday lives.  This is no different for the lives of our children. A recent study shows that teenagers around the globe are spending more than nine hours a day, staring at the screens of their cell phones, tablets, and computers. The incredible gift of modern technologies is not only enriching their knowledge of the world but sometimes, due to overuse, the technological marvels are proving to be monsters. Children and teenagers are becoming more and more addicted to social networking and video games. Their Android cell phones have become the center of all attention.
The kids of this era are not only using these apps but also abusing them. They do not go to a field to play games, they stare at screens; they do not talk to their parents or friends in person; they prefer social networks. Children are getting addicted to games, social networking sites, and in many cases, pornographic materials. Teenagers are getting their drugs through social networking sites.  They are not aware of the troubles, even a single phone call can bring.
The moral crisis is upon us.  Our children must be watched over for their own security but at the same time, we should not take away the benefits. Fortunately, there is a parental control Android app that helps you monitor your kids' devices even without touching them.
What does the Parental Control Android App do exactly?
The parents are not able to stop their children from using the internet because that is not going to solve anything. The children must have access to the internet in order to learn and gather knowledge.
So, the only way they can be kept safe is a digital system that allows parents to control and regulate what their children can see or use. That is exactly what a parental control Android app does.
This is why the demand for better and better parental control Android apps like mSpy, and Ccospy is on the rise. This is a kind of application that allows a parent to remotely control and regulate his/her children's activities on their mobile phones. In this article, we will try to make a list that will help parents around the world choose the best parental control Android application for their children. These, however, will only be applications on the Android platform. The following list is the top 10 best parental control apps available in the market.
Top 10 Best Parental Control Android Apps
Here, we are introducing you top 9 best parental control Android apps to keep your child safe.
1. Kaspersky's Parental Control Application | Safe Kids
Kaspersky is already a world-famous cybersecurity pioneer. The Kaspersky team has been working to make the internet safer since 1997. They have recently launched an Android application, named Kaspersky Safe Kids. This parental control Android app has many features that allow a parent to regulate and restrict the usage of their children's online activity.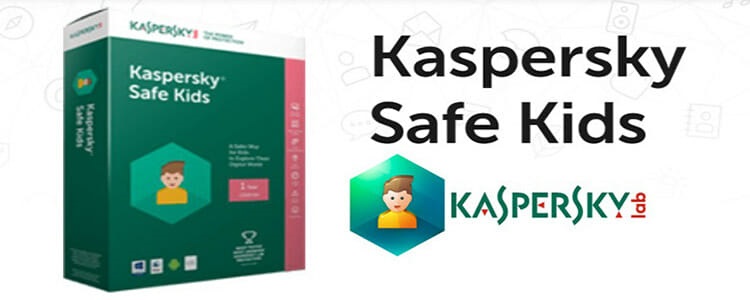 Installation and price
This application, however, is not free. A trial is available for 30 days but the product must be bought in order to continue usage. This will cost 14.95$ a year. As it gives better protection than any other parental control Android app, this is a bargain.
The app uses a very simple interface. The downloading is free. The app must be downloaded on both the parent's and the child's phone. The parent's phone will have control over the other one. The parent must use his/her email ID to log in. The app will want to know whether the user is a parent or a child. Parents must use their application as parents to add children. After that, a four-digit access code will be necessary to log into the app and make changes. This app includes several useful features. Such as-
Blocking applications
Most importantly, a certain application can be specifically blocked or uninstalled with the help of this app. The Playstore normally contains apps that are safe but downloading addictive games will only make a child waste more and more time. Remotely uninstalling these apps can be very useful in these cases. But a word of caution would be not to be over-reactive. Children need some entertainment for a better upbringing.
Time limits
This can be used to ensure that the child is sleeping in the nighttime and not using a cell phone or in the school where they are supposed to attend lectures, not play games. Time limits can be set for individual apps. The settings are easy enough. There is a possibility that your child, who has multiple devices at his/her disposal, will stop using one just to get to use the other.
Web content filtering
The app also provides excellent filters for pornographic sites. A parent can remotely restrict access to these sites from their Android phones. The Kaspersky does a far better job than any other parental control application when it comes to web filtering. The app cannot be fooled by using proxy servers or by accessing through https websites. No inappropriate content will get past its security. There is no option for blocking an individual website which might have proven useful at some points.
Geo-Fencing
This is a kind of digital fence. It can be put around places within which children are allowed free but as soon as they breach this fence, their parents will be notified. This is especially useful for regulating teenagers; they tend to bunk their classes more often and sometimes they can be found in places where drugs are sold. These kinds of features are quite new on the market for parental control Android apps.
Location Tracking
The location of one's children can also be tracked through this application. The app also records location history; the parents will know where their children have gone in the past.
Messaging and Calling
The text messages and the calls received or made from their children's phones are also recorded. This provides a better insight into the people the kids are communicating with.
Monitoring Social Network
The app will also watch over the social networking sites that your child may use, such as Facebook. The app lets you monitor their public activity on these sites.
Overall, Kaspersky Safe Kids is certainly a very useful parental control Android application.

2. Norton Family Premier
The best thing about this app is the location tracking system. It is supposedly more efficient than Kaspersky's. Another thing is, when someone buys a Norton Security Premium, they throw in the Norton Family Premier for free. The Package together costs 90$ a year. It ensures safety for internet browsing along with parental control.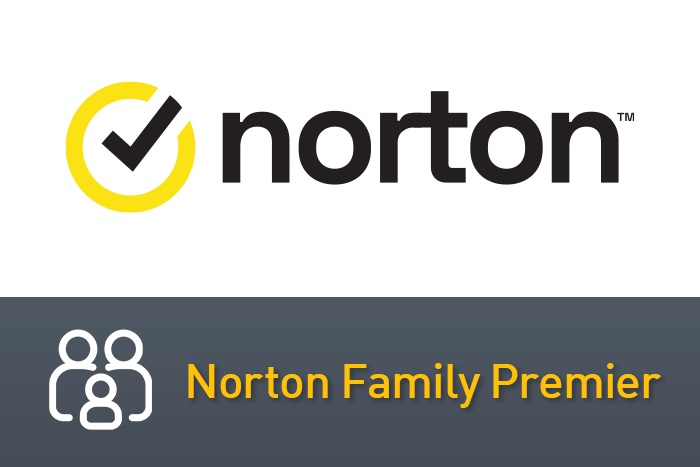 Installation and Price
The Android app can be downloaded for free but needs to be bought after the trial period. The app costs 49.99$ for the first year. The app must be used through the Norton account.
The app is easy to install and configure. It has a simple interface but it serves a lot of tasks.
Blocking Applications
Norton lets you see the applications that are downloaded on your children's mobile phone. You can then choose to block any of them if you think that would be harmful to use. You cannot actually block downloading apps. And it would have been much better if it let you see what kind of application they are but you can only see names. Some other apps in this list can only block applications as a certain group. The parents have to sort the application into several groups before blocking them. Norton is far simpler than that.
Time Limits
The app can set a time limit within which your child can use his/her Android phone. This can be set when it is their time to sleep as many teenagers tend to use their mobile phones at night time. Also, it can be used at the time when they ought to be in school. However, setting time limits for the specific app is not allowed. You cannot also block access to the specific app at a specific location, such as blocking games when your child is at school. Norton can certainly improve in this faculty. Some features are exempt from this blocking. The devices' text messaging app cannot be blocked but you will be able to read the incoming and outgoing texts.
Web Content Filtering
This parental control Android app provides superior protection against pornographic or inappropriate content. Just like the computer version, it filters all vulgar content on the web. Depending on the settings, web content filtering will vary. Norton takes into account the age group for which the filtering is being done. This adjusts automatically to the appropriate settings and it is very convenient.
Geo-Fencing
This digital way of restricting your child's movement is managed through the maps. One can easily set a virtual fence around someplace that is considered safe, such as the schoolyard or your own apartment. When your children step out of this fence you will be notified.
Location tracking
The location tracking system is quite good, it is almost accurate. Your child's whereabouts will be always available to you. You can keep an eye on him/her whenever you want.
Parental alert
You will be notified if your child tries to break a rule so that you can have a talk with him.
At some points, the app needs more work but to this day this is your second best bet if you are thinking of buying a parental control app for your Android phone.

3. Xnspy Parental Control App
Xnspy is designed while keeping digital monitoring needs in mind. So, there is rarely a monitoring aspect this app doesn't cover. With Xnspy, you can regulate your child's digital footprint and monitor their online and offline activities before their addiction to screens gets them into trouble. It is available for both Android and iOS.
Installation and Price
Xnspy proffers simplicity of installation and app use. The website has a demo version as well as plenty of how-to tutorials to assist parents. Once you have subscribed to the app, you will receive an email with a download link and details regarding your web account, From there you can access all the phone activities of your child. For Android, you have to install the app on your child's phone whereas, for an iPhone, you need your child's iCloud credentials to sync the app with it. You can remotely monitor all of their activities after 24-48 hours of installation. There are two pricing plans; the Basic Edition is $4.99/month and the Premium Edition $7.49/month. The Premium Edition allows you the functionality of advanced monitoring features.
Here are some of the features of this advanced parental control app:
Watchlist Alert
Tweens and teens need the most supervision at their tender age. They can easily get drawn towards drugs, alcohol, sex, and other reckless activities. With the app's Watchlist alerts, you can add words, contacts, phrases, and locations to the Watchlist. So, when a word/contact comes up in the text messages or chat conversations on your child's phone, you can receive a notification right away.
GPS Location Tracking with Geofencing
There are bound to be some areas that you deem unsafe for your teens. Xnspy lets you monitor your child's real-time location with its GPS locating tracking feature, so you know where they are at all times. Also, you could draw virtual boundaries by adding certain locations in the Watchlist and get an instant alert if your child enters or exits that zone.
Wi-Fi Logs
Teens tend to hide stuff from their parents and are not comfortable with sharing everything. They could be going someplace to access the internet without your knowledge, or using Wi-Fi in an area which is not appropriate according to their age. The Wi-Fi logs feature lets you see the name and location of the Wi-Fi connection with the date and time stamp. Also, you can see the recent Wi-Fi connections your child's phone is connected to.
Remote Ambient Recording
The app works silently without interfering with the phone's functions. You can send a remote command to your child's phone and turn on its microphone to listen to the surroundings. There is no indication of the mic working, and you could record up to 30 minutes. To record more, you have to send the silent command again.
Web Browsing History and Social Media activities
You can see what your child is up to on social media and the chat conversations of Facebook Messenger, Viber, Line, Skype, and Instagram. You can even see the photos and videos your child shares and receives. You can see the Top 10 frequently visited websites on the phone, and know the kind of content he is accessing.
Remote Functions
You can block apps on your child's phone, which you think are too intrusive or age-inappropriate. Also, if your child is ignoring studies because of social media distractions, you can lock the device or shut it down. You can remove all the data from it in case your child loses his phone.
Keylogger
Xnspy lets you record the keystrokes for Facebook, Facebook Messenger, Skype, WhatsApp, and Viber with the keylogger feature.
4. SecureTeen
This is an excellent parental control Android app for managing your child's daily activity on the web. This app allows almost full remote access to your child's phone. You will be able to track his/her doings at any given time. The only thing missing from the previous two is the useful feature of Geo-Fencing. Otherwise, this app is next to perfect.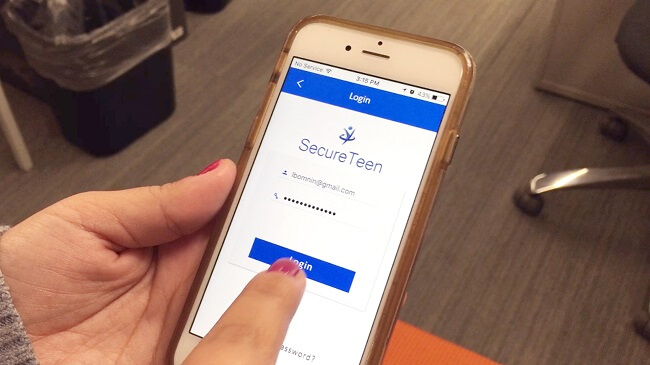 Installation and Price
The app is available on the Google Play Store and can be downloaded for free. The free version has limited features and to get the premium version you have to spend 39.99$ per year. This will grant access to all the facilities and control over three devices.
Blocking Applications
You can see every app that is downloaded into your child's device. You can opt to disable or completely block it if you think they are harmful to him/her. SecureTeen allows complete control over app management.
Time Limits
This parental control Android app allows control over screen time management. The children can be granted access to their phones for a brief amount of time in one day. Unfortunately, setting time limits for individual time limits is not possible.
Web Content Filtering
There can be no complaining about the web filters. They work splendidly well. Even accessing from a proxy server is not possible. Your children will be safe from all the malicious things there are in the online world.
Geo-Fencing
There's no geofencing feature in this app.
Location Tracking
SecureTeen provides the location information of the kids to the parents in real time. The GPS location is almost perfect. This is particularly useful when you are concerned about their safety.
Messages and calls
SecureTeen lets you spy on your child's activity in the texting and calling part. It lets you know who your precious children are communicating with. In this age of fanatics, the teenagers fall victim to them first. Though, not ethical it has been deemed necessary to keep an eye on our children.
The app is pretty useful but some aspects are still in need of further development.
5. ESET Parental Control
ESET is an excellent parental control Android app that is easier to control than the other apps. This has a simple installation process and the cost is not high. On the bright side, for the kids, this app has a Monitor-Only option where nothing is blocked but the kid will know he/she is being monitored. This allows an opportunity for the kids to learn moral values by themselves while nothing is being forced on them. The only reason this is on number three is that the web filtering option sometimes does not work properly and it does not give you the opportunity to watch the calling, texting, or social media activity. There have been occasions when some indecent language got passed the web filtering. This is not a very serious problem because the number of times it misbehaved is very small.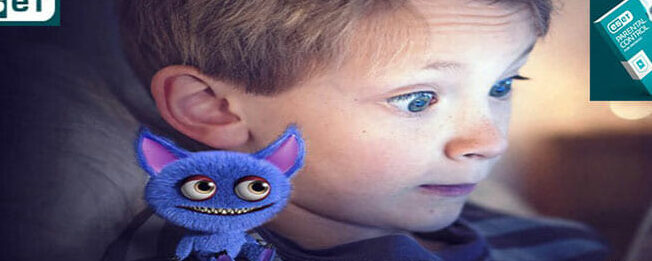 Installation and Price
The installation is the same as the others; you have to download it for free from the Playstore but after a trial of thirty days you will need to buy it. The app will automatically adjust its settings when you enter the age of your child. The price is fortunately not that high: only 29.99$ a year.
Blocking Applications
In this case, ESET users have to sort apps into different categories. After sorting the apps, one can block a certain category. Individual app blocking is not allowed. But you can see which apps are there on your child's phone and ESET also provides a simple description of the app as well. This is particularly useful because many parents are sometimes confused over the names of the apps because they have not seen them before. Though you cannot set time limits for individual apps, you can block them individually.
Time limits
The time limit feature works fine but a parent cannot set time limits for an individual app. The grouping works here as well. This is handy most of the time because there is not much work but sometimes one might get confused with the categories because some apps just will not fit any categories. This particular way of labeling is a burden sometimes.
Web content Filtering
It works fine but not as well as Kaspersky or Norton. Sometimes the Google image results are more graphic than pornographic sites. This is not the universal case but, yes, there are flaws in the system. No matter how good a parental control Android app is, it will never be perfect.
Geo-Fencing
There's no geofencing feature in this app.
Location tracking
ESET allows Child Locator service and it is quite good. Unfortunately, it does not keep a log of your child's location history. So, you cannot know where they have been only where they are right now.
Messages and calls
ESET does not provide messages and call monitoring. There is one interesting feature though, the app blocks everything when it receives a message from the parent and this can only be solved by replying to the text. This can also be set for only messages with exclamation marks.
Parental alert
ESET sends alerts and notifications to the parent's email address. This is convenient but some important alerts should be texted because not everyone checks his/her email very often.

Considering the low price, ESET is a decent app to manage your child's online activities.
Qustodio Parental Control
It serves the parents well as far as safety is concerned. Unlike the previous ones, this parental control app can be used for free but that will allow control over only one device and limited web filtering. The activity log is quite detailed in the premium version but in the free version, it only keeps a record of the past seven days.
Installation and Price
Qustodio is quite expensive; goes around 54$-49$ a year for five devices but for ten, it will cost 96.95$ and for 15 devices, the cost is around 137.95$. The installation is the same as before; the app is downloaded from Google Playstore and then for a premium version. The application must be installed on both the parent's and the child's phone.
Blocking Applications
App blocking is easy and effective in Qustodio. The application can also block the app from the Microsoft store as it also runs on Windows. The interface lets you allow or block applications just by selecting yes or no for individual apps.
Time Limits
This feature is very effective. The app can be set to hold a weekly limit of usage over time. Also, a limit for individual days can be set. Many of the kids today have more than one device at his/her disposal. Setting individual time limits for each device might be a hint to the child that he/she should turn off the mobile phone and jump to the tablet PC. This can be managed by setting individual limits. Now all the devices will contribute to the total time usage and when that allotted time runs out, the kid won't be able to turn any of his devices. The system works fine and meddling with the time settings in one's phone does not affect the time usage. Another good thing about Qustodio is that the parent receives an alert whenever the children reach their limits.
Web Content Filtering
There are thirty-nine categories for web content and ten of the categories are blocked by default. This includes Pornography, Violence, Gambling, and Drugs. The other nineteen include social networks and file sharing. Unfortunately, the categories do not contain specific descriptions. There are also options for blocking uncategorized websites. Web filtering is very powerful and cannot be fooled by using proxy servers or https websites. There is no option for the kids to request access to enter a blocked website, this is the only drawback of Qustodio.
Geo-Fencing
There's no geofencing feature in this app.
Location Tracking
No real-time location can be broadcast but the app will give location info every five minutes. The kid can give an SOS signal if he/she falls in any kind of danger and this will send an alert to the pre-set four trusted contacts with the location of his/her phone. This feature is called a Panic Button. This will continue to send location info every five minutes until the feature is turned off.
Messaging and Calls
On the default application for messaging, Qustodio can monitor messages and calls. There are also options to record or block any message or call. These features will not be available on any other messaging app such as Messenger or WhatsApp.

Overall, the Qustodio parental control app provides excellent features but the price has landed it at number four on our list.
7. Safe Family – Parental Control
This app was introduced by McAfee LLC; the company is famous for its cybersecurity programs. Like the other applications of this list, Safe Family is also a paid service but a thirty-day trial is available and the trial includes all features. The app itself is very costly but provides a wide range of control over your child's phone. The new version also allows users over as many phones as the parents see fit.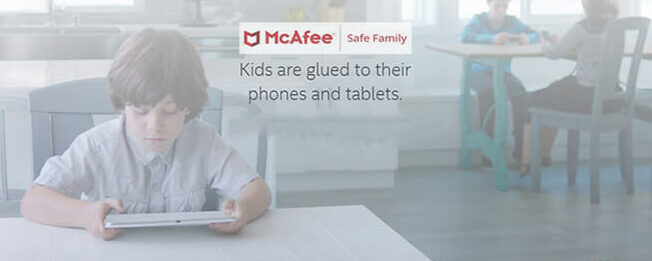 Installation and Price
The installation is simple and a thirty-day free trial comes with it. The trial includes all the features whereas others include only limited features. The app does not take fees annually; the monthly fee is 9.99$ which is equivalent to 199.88$ a year. This is the main reason it is not anywhere near the top.
Blocking Applications
The apps on your child's device can be blocked in two ways. The parents can choose from a list of pre-designed categories or they can choose to block apps individually. The choice is useful because some apps only provide one of the two ways. When there is only individual blocking available, the work might become very tiresome and irritating. When there is only blocking by categories, there is a possibility that some apps will not fall into any particular category, and blocking or allowing them will be very difficult. The kid can request access to a certain app if it is blocked by mistake.
Time Limits
The app is capable of setting time limits on individual apps as well as the whole system. Individual time limits are useful when you want your kid to use the phone for other productive activities but not for playing games or using social networking apps. The screen time limit or setting time limits on the whole system is useful when you want the children to not use the phone at all; at night times or at school.
Web Content filtering
There is a powerful web content filtering feature available for this app. The device will be protected from all sorts of harmful websites. The app hooks itself to the browser and forces the kids to use the default app only. This can be a bit annoying sometimes. The filtering does not block any results but only prevents going into the results by clicking through them. This is not very useful as any kid can just use the image search to get very inappropriate results.
Geo-Fencing
There's no geofencing feature in this app.
Location Tracking
The location tracking system is very active. This parental control Android app provides real-time location of any child at any time. It also sends an alert to the parent's phone if the kid leaves a known place such as school, home, or park. It also lets you know when your child has arrived home safely through notifications.
Messaging and Calls
No monitoring over messaging or calling.
The app is good for the parents of many kids. The control it provides over unlimited devices is essential for the parents of more than three or four kids.
8. Net Nanny for Android
From its birth in 1995, Net Nanny has served the parents quite well as far as monitoring is concerned. The newest version is an Android app. This provides superior protection against malicious web content and other harmful or indecent content. Net Nanny for Android is designed to work as the default browser for children's phones. No other browser will work on the phone. Sometimes this app can become quite annoying for the kids as it is too strict at some points.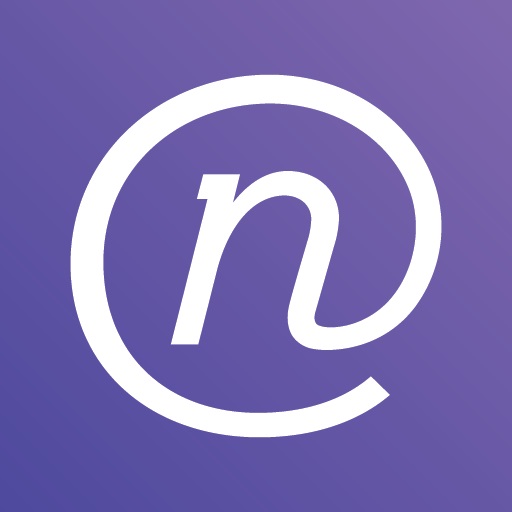 Installation and Price
The app is available for free on the Google Play Store. It must be downloaded and then activated to get the premium version. The cost would be 59.99$ a year for five devices.
Blocking Applications
Parents can easily see which apps are installed on the phone and also they can block unwanted apps. Net Nanny also allows a parent to turn on approval for installations. The children can download apps of their choice, that cannot be stopped totally, but the parents must approve it first, only then the app can be installed on the phone.
Time Limits
This app does not allow setting time limits for individual apps. From the list of apps, a parent can give thirty minutes of access to a certain app if he/she chooses to. The time limits work for different categories. There is also a feature for setting overall time limits for the device.
Web Content Filtering
The filters work excellently in this parental control Android app. It not only blocks inappropriate content but also allows parents to choose to warn instead of block certain websites. This is especially handy for the older children. They do not accept boundaries and some freedom is necessary for their well-being. There is also a REAL-TIME CONTEXTUAL ANALYSIS. This works best on websites where most of the contents are safe but a few with vulgar language. Those words will automatically be edited as "@#$%" and they will not prevent the whole website from loading. Some other apps in the list actually block these sites.
Geo-Fencing
There's no geofencing feature in this app.
Location Tracking
There is no location tracking feature in this app.
Messaging and Calls
It does not support remote access to children's text messaging list or call log. You won't be able to find out to whom your kids were texting or communicating through calls.
The app is best for those who are most concerned about web content filtering and application monitoring. In these fields, Net Nanny is certainly the superior choice but the other tasks that are expected from a parental control app cannot be done through this.
9. Lock2Learn
The app does not do all the things a typical parent might want from a parental control app but there are some reasons for its placement in the list. The app does not have the desired ability to restrict and block apps or filter everything your child sees, rather, this app allows a parent to ensure that their child is not just wasting time on cheap games and social media but using the technological superiority to learn. The app runs in the background and it cannot be uninstalled without password entry from parents.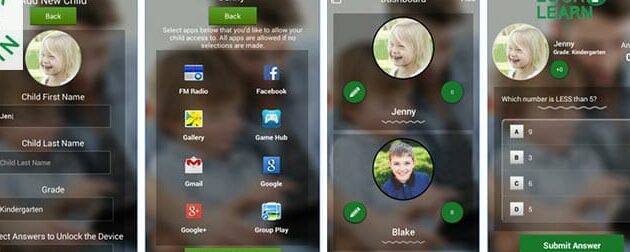 The app repeatedly asks questions, concerning different topics, and the kid must answer them correctly to gain access to use their phone or tablet. In this way, the parents can ensure that the child is learning the necessary things using the internet. The app's unique feature creates a very cozy learning platform for the children. It does not bother the kids with restrictions that they cannot breach but allows them access if they study their lessons properly.
Installation and Price
The installation is free and some free questions also come with it but later new topics and grade levels must be bought. It will only cost 1.99$ per grade level or subject area.
Blocking Applications
Sorry, the applications are only blocked until the question given is answered. Nothing is blocked if your children are clever enough to answer everything correctly.
Time Limits
A different idea of the time limit is introduced here. The parents can choose the time gap between the appearances of the questions. This can be set between 2 to 60 minutes. 2 minutes will be too annoying for any kid and that is not recommended at all. The app is not about restriction, it is about learning with fun. You must be careful not to push your children too hard.
Web Content Filtering
No web content filtering is available.
Geo-Fencing
There's no geo-fencing feature in this app.
Location Tracking
There is no location tracking feature in this app
Messaging and Calls
There is no monitoring facility for messaging and calling. When the device is locked and an answer is required to unlock it the child can bypass this to call emergency numbers.
The parents receive reports on their children's activity. They can see their performance in the reports. They can even set points to earn to motivate their children into healthy competitions.

This app is not for someone who is concerned about what their child does when they are not being watched. This is for those parents who consider giving their children some space to learn moral values on their own. This is a more modern approach to parenting. The traditional stick and carrot policy is fading into the past. Modern parents must communicate with their children as friends and not as some people they should be afraid of all the time.
10. Kids Place
This app is more for those parents who are struggling day and night to keep their infants from meddling on their phones. The kids can be annoying and they do all sorts of irrational things but who could blame them, right? There have been many cases where kids were found guilty of sending texts to strangers, making phone calls to numbers they entered from their imaginations, buying from the Playstore without knowing how much it costs, and also falling victim to in-app purchases. All of these can be stopped by installing this free software on any phone. Kids' Place is effective when you are lending your phone to children but you don't want your private documents to be seen or worse, deleted.

Installation and price
The app goes for free and the registration is simple.
Blocking Applications
There is no remote control, so any restrictions that are made will also be applicable to the parents. They can bypass this by entering their passcodes. The app can block apps very effectively and also the settings.
Time Limits
Though the app is free, its time-limit features are excellent. The parents can choose individual limits for any app by setting a timer on it. They can also schedule time limits for the phone or tablet. This way the screen will only be lit for a specified amount of time. The parents have access to restrictions on usage during night times or maybe school times. The settings can be configured easily for restricting usage at certain time periods.
Web Content Filtering
There is no in-app web content filtering feature but plug-ins can be downloaded from the browsers to enable web content filtering.
Geo-Fencing
There's no geofencing feature in this app.
Location Tracking
There is no location tracking feature in this app
Messaging and Calls
When this app is running it can block incoming calls and messages.
This parental control Android app is a good choice if you have a toddler and you don't want him/her to do damage to your documents or make a purchase without your knowledge. The app does not allow access to any other devices, so, if you want to monitor activity on the phones used by your teenage children then it would be a better idea to choose an app from above and not this.
Summing Up
The demand for parental control in Android apps is on the rise but the question is still an ethical one. Children must be taught how to avoid the harmful side of the online world. The apps are useful but the parents have to do more than that. The communication between children and parents is vital for the proper upbringing of them. No app alone can teach moral values to a child. This has to be done through proper parenting. Using the app as a spying device will not be any good for the children. Rather than using the stick-carrot policy, a child will be better taught by friendly parents. Still, applications like these can be great tools for monitoring and regulating children's activity.
Subscribe

to our newsletter

& plug into

the world of technology