Virtual reality is a simulated experience that is quite compatible with the real world. Virtual reality is used for entertainment and also for educational purposes. Virtual reality is such a technology closely related to augmented reality that gives you immersive experiences. This virtual reality is used for entertainment and education for the customers. This virtual reality is widely used for gaming purposes. But now virtual reality is used in many industries such as medicine, architecture, the military, etc, and went beyond traditional VR headset requirements. In this article, we'll discuss the types of virtual reality devices and their applications.
HMD or Head Mounted Display is the most popular invention of virtual reality. In Virtual Reality, similar sensors and maths are used by the computer. In virtual reality devices, the human's eyes are located in a simulated environment, rather than using a camera. In the modern world, the popularity and uses of virtual reality are increasing day by day. Now, virtual reality is broadly using in medical science. In the medical sector, they invented such components using virtual reality to do surgery when doctors are not able to treat the patient by being there.
What is a Virtual Reality Device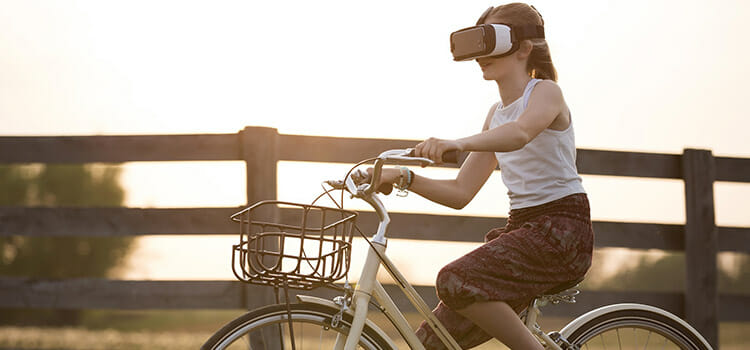 Virtual reality is a digital experience that gives you almost real feelings but it doesn't exist in the real world. This experience is only gathered by the person who uses the VR devices, except the person nobody can see that. The most important device of virtual reality is the headset. Sometimes, the headset is connected to the computer to run apps and games on VR devices. Some of the headsets use cellphones chipped to the front of the headset.
Types of Virtual Reality Devices
There are various types of virtual reality devices available. The types are given below: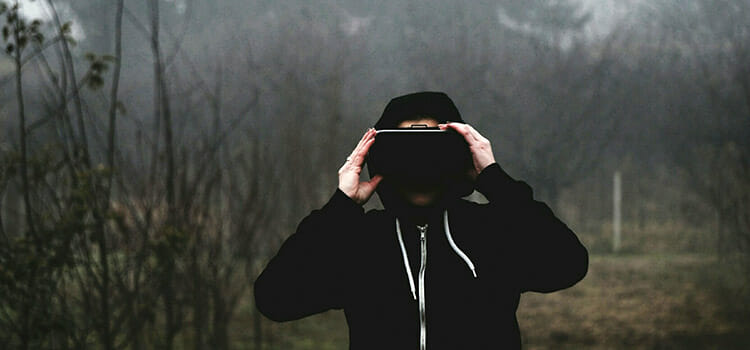 Oculus Rift: The Most Common Type of Virtual Reality Device
The Oculus Rift is at the top of the power range. This device is mainly designed for video gaming. It provides a high view field and works best in immersive virtual experiences. It is a virtual reality headset, and this product is now top-rated all over the world. This Oculus Rift was first launched in early 2006. For using the Oculus Rift, you will need a powerful PC. Now, Oculus is expanding its hardware offering. The updated version of Oculus Rift offers you an Oculus Touch controller. This Oculus Touch controller translates your hand gestures into the virtual environment. But this, the Oculus Touch controller is quite costly. In recent times, Oculus Rift has been developed by many new games and apps. Chronos, Minecraft VR, Elite are some Oculus Rift games.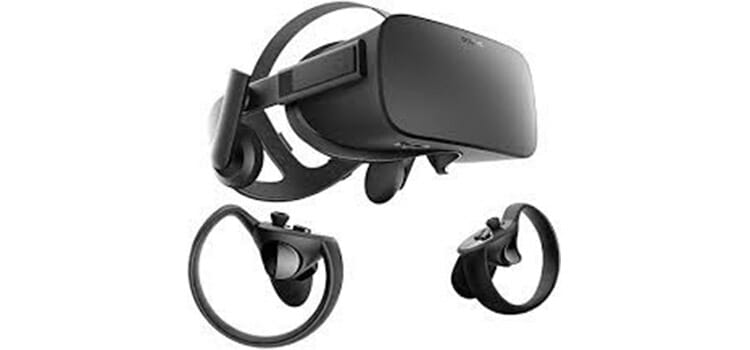 HTC Vive
The HTC Vive has a self-controlled tracking system and it provides a better resolution display than the original Vive. The HTC Vive offers you swappable faceplates to get extra features. These extra features include cameras for mixed reality and external sensor tracking. The sensor tracking gives you larger holodeck-type experiences. You don't have to install anything to have this tracking system. It is a built-in tracking. The HTC Vive also provides a flip-up visor. This HTC Vive gives you more flexibility and allows you to use Valve Index accessories with this. This HTC Vive device is more expensive than any original Vive.
Rec Room
The Rec Room is a social game-diverse and it is for free. Many Quest games are very expensive, but there are also many free games. The rec room is one of the social hubs that offer you a doorway to many games with a limitless set of possibilities. This rec room is quite alike to Wii Sports or VR Roblox. This Rec room includes mini-adventures, paintball games, etc.
Beat Saber
The Beat Saber is a virtual reality device of music fitness. This is a killer app of Oculus Quest. This Beat Saber allows you to move and you will love the lightsabers. In this virtual reality device, you will get plenty of tracks. Among these tracks, lightsaber tracking is fantastic. There are many extra music packs available. But you have to buy these packs to use.
Vader Immortal
Vader Immortal is a theme park ride. It is best for your living room. This Vader Immortal gives you the feeling of a movie or a theme park ride. The Vader Immortal has three parts. And these three parts are sold separately. This theme park ride gives you around two-hour experiences. Here, you can enjoy dojo-style lightsaber battle modes. You can slash there around forever.
Valve Index
Valve Index becomes popular in a very short time for its fancy new controllers. It not only provides futuristic controllers, but also a high-quality headset.  These Valve controllers are very pressure-sensitive and can track all the fingers as well. It is almost like gloves. This Valve's hardware is very much compatible with the HCT Vive. The Index headset provides excellent audio and a wide field-of-view display. There are lighthouse boxes. It requires a room setup. So, you have to first set up these lighthouses in the room. You also need a tethering cable for the setup.
Oculus Rift S
Oculus Rift S is a reasonable virtual reality device that provides you crisp display. The headset can room tracking but the headset is not portable. This Oculus Rift S can't flip up like other VR headsets. It provides really good controllers. There is an Oculus store where you can easily browse for games and apps. The Oculus Rift S uses a cable that is tethered to your PC.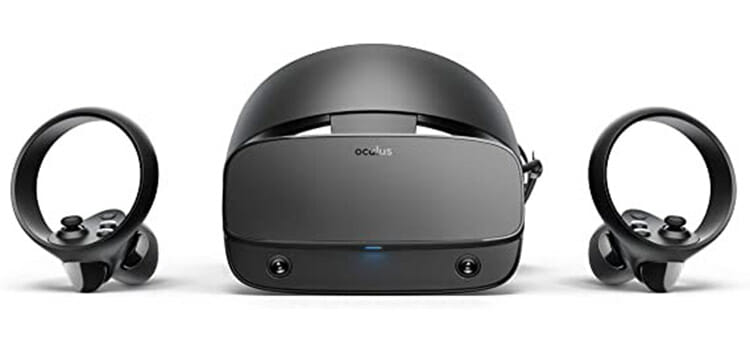 PlayStation VR
The PlayStation VR is a device where you can find plenty of games. It includes many PS4 controllers like the DualShock and Moves. This device provides you head-mounted display for gaming consoles and the screen offers you an immersive experience. This device is low in cost. But the resolution is not cutting-edge.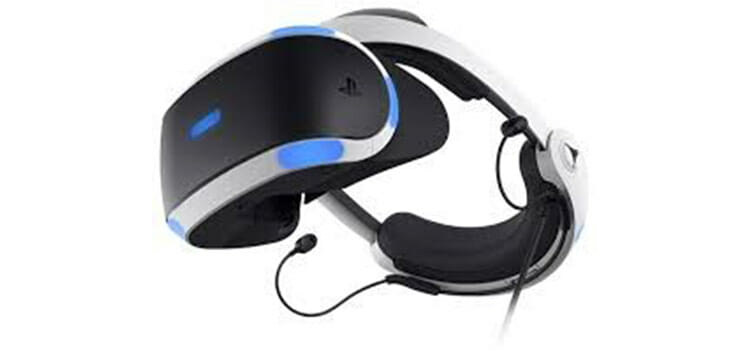 Oculus Quest
The Oculus Quest is a wireless device and it is self-contained. It is specially designed for gaming. It has great touch controllers. The Oculus Quest has a limited gaming library. The apps are installed to the standalone headset's onboard storage.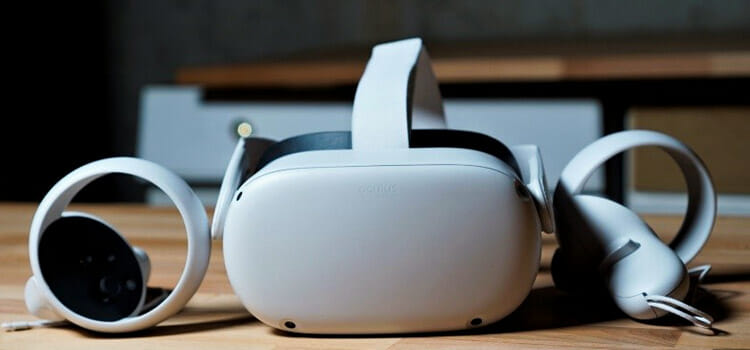 Conclusion
Virtual reality is becoming a very essential part of our life. Not only for our entertainment but also for medical purposes we use virtual reality. The devices with virtual reality technology, are quite expensive. But the use of these devices based on virtual reality is increasing day by day for a better life.