As the field of affiliate marketing is growing every day, the demand and uses of different related affiliate software are also increasing in a proportional way. By making the best use of this software, you can easily find an easy way to improve and vast your business in a short time and in an effective way.
This software is optimized to help you to have an overall control over everything and also to maintain a good management system. So, knowing the proper use of this software is also important. But which one you should use or how to use. You will have all the answers in this writing.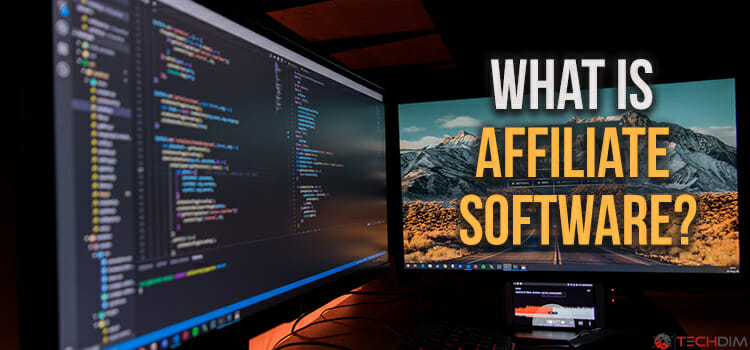 What is Affiliate Software
Affiliate Software, also known as Affiliate Tracking Software, is mainly a web software by which you can manage your aspects of affiliate marketing, different works and managing them, set up the program as so others.
You can also track your sales, can make promotion and even pay commissions by using this software. That is this software will give you all the task and scopes in one platform. So that you can easily look at all the options and can perform in an effective way.
Normally, you had to hire a skilled person to do these tasks, but with this software, you can easily do all this from one interface and in an easy way. It will also increase the efficiency of your work that will eventually result in an increase in the overall business.
How it Works
Affiliate software allows you to create a program according to the criteria of your marketing. Then the software will be run and work according to the function you programmed. So thus, it gives an easy environment and interfaces for your work.
Affiliate software first let you create an id where you need to provide some information. Then the create page will come. You can create any program and as well setup any program from this menu. By clicking, you can set up a program as you want.
There are options for publication, promotion, paying and so on. You can customize make and share promotion to promote your products among the customers. To attract the customers, you can use different features.
When a customer clicks on a link and buys your product, the software will automatically send a particular amount of commission to the reviewer. Thus, the software let you to easily pay the commissions.
Features of Affiliate Software
The main feature of the affiliate software is its user-friendly use and the easiest way to maintain the tasks. There is a lot of affiliate software now having different features and working process for different purposes. But the root features of affiliate software remain the same.
This software is user-friendly and easy to use. You can easily look up and main a number of tasks at a time and see the update as well from the software. You can start a program, create as your own and also can compare it with others. It helps you to take the right decision earlier.
This software let you make every interface as you want and according to your need. You can promote and do everything whatever you want to reach the product as many possibilities as you can. It has a variety of option to promote the product in a right way.
Most of the software also allows you to track your sold products. So that customers became known to the location of their product and it increases customer satisfaction.
Some of the best Affiliate Software
There are a lot of Affiliate Software and to chose the best Affiliate software among them is not an easy task. Some of them are given below with a short description.
Affiliate Software AdsBridge: It is mainly for the performance markers that let you to create your own landing page and to track your products easily. It will easily handle the heavy tasks so that you can focus on growing the business and relationship with the clients.
Post affiliate pro: This software is cloud-based and the biggest benefit you will have that to connect with a lot of websites and virtually have a bonding among them to endless customization.
Zero Bounce: This is an exceptional software that will help you to verify a lot of email address at a time to help you in marketing.
Refersion: This software will help to create and run your own promotion network to boost up your marketing business.
LeanDyno: An easy platform for your marketing management where you can have all the features in one interface and in a simple way.
Conclusion
Marketers are now using Affiliate software to improve the overall performance and opportunities on their field. To cope with the advancing era, you have to be technically solid. The more you are digital and skilled, the more chance to succeed.
So, using this software will lead you ahead than a huge number of competitors. Knowing the right way and applying the proper process in affiliate software will be the key to your success.